This aircraft is specially designed for Artificial Intelligence (AI) to simulate air traffic, it is also a playable aircraft, you can enjoy air collisions or target practice.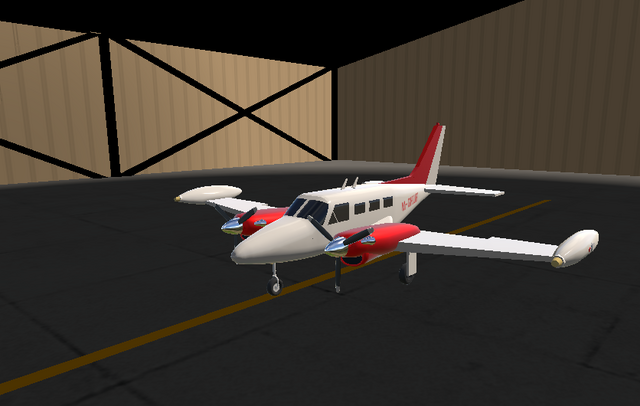 ---
About the Aircraft:
The Piper PA-31T Cheyenne is a turboprop development of the earlier PA-31P Pressurized Navajo.
Originally, the aircraft was an upgraded version of the Pressurized Navajo equipped with two Pratt & Whitney Canada PT6A-28 turboprop engines. Later, the aircraft was further refined and developed, including aerodynamic improvements and fuselage extensions. The PA-31T led to the development of the PA-42 Cheyenne III and IV.
Source: 'Wikipedia'
---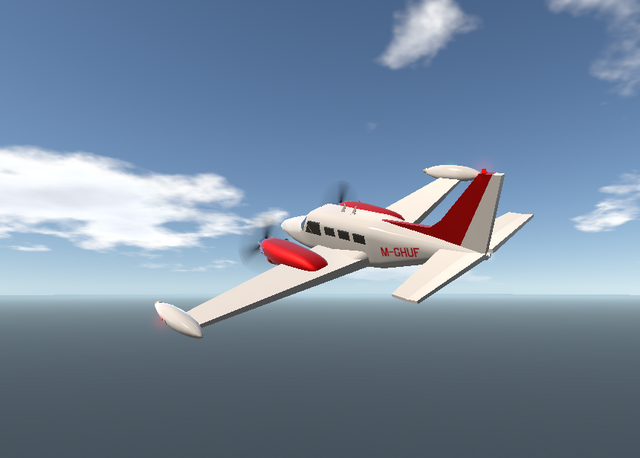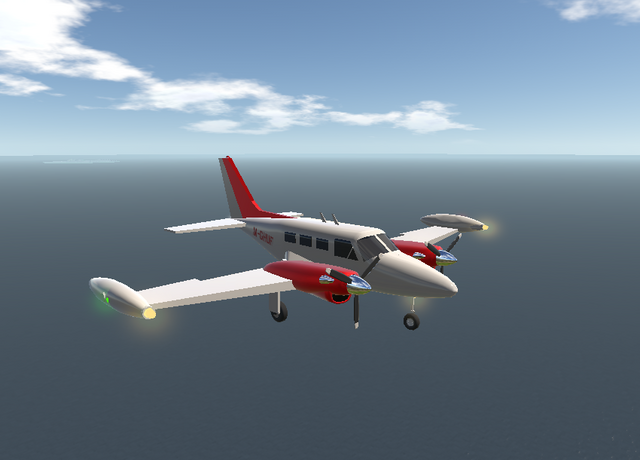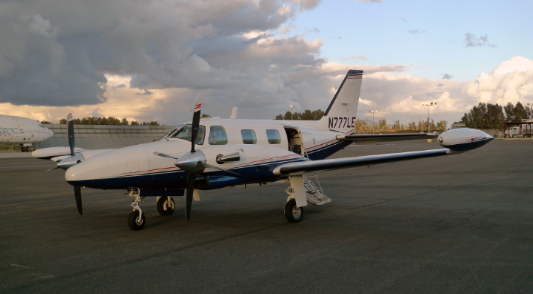 Real Photo, Credit: Wikipedia
Thank you for your attention, Enjoy it!
Specifications
General Characteristics
Created On

Android

Wingspan

54.9ft (16.7m)

Length

41.7ft (12.7m)

Height

18.0ft (5.5m)

Empty Weight

8,857lbs (4,017kg)

Loaded Weight

15,602lbs (7,077kg)
Performance
Horse Power/Weight Ratio

0.089

Wing Loading

33.5lbs/ft2 (163.7kg/m2)

Wing Area

465.3ft2 (43.2m2)

Drag Points

3627
Parts
Number of Parts

95

Control Surfaces

7

Performance Cost

480
---