The Scout Eagle, revived!
---
My old Scout Eagle is my favourite aeroplane, but it had some issues.
Wings were as thin as a piece of paper
Landing gear has a lot of faults (wheels not aligned, would be flimsy IRL)
Cockpit was a bit lame
IRL if you crashed, you would die (no roll cage)
Tail section was a bit small
Tail wheel connected directly to the rudder (bad)
Cargo door only big enough to hold a wallet or something
No prop wash
So... I updated it! :D
---
Features:
Thicc wings with automatically deploying slats
Double slatted flaps
Thicc landing gear with enormous travel and wheels that always stay aligned
Awesome cockpit with functioning switches and a working panel
Full roll cage so that when you crash, you live
Larger tail section that offers lots of control at low speed
Better tail wheel
Larger cargo door
Prop wash
Also includes
Realistic prop physics (P factor, prop torque) thanks to use of a tail rotor as the prop. (Remember to add a small amount of right rudder when you take off)
Realistic stall characteristics, including the ability to consistently fly at a 25* AoA without spinning
Realistic performance all across the board
New livery as with the old one, the Eagle wouldn't have had a head
Oh and credit to @Kentheman for some reason ;) (Go searching)
---
Controls:
Act 1: Opens doors
Act 2: Taxi/landing lights
Act 8: The other lights (Strobe, navigation, etc)
VTOL down: Flaps
Trim: Trim


---
Flight:
This plane is really easy to fly, but here are some techniques that can make you take off and land shorter.
Takeoff:
Trim neutral, elevators neutral, Hold the brakes and full throttle.
When the plane is level (takes about half a second), release the brakes and keep the plane level for the whole take off run
When you get to 30 mph, drop the flaps to full and pull all the way up
Once you get in the air, stay in ground effect for a bit then climb as usual
110 ft takeoff at full fuel

90 ft takeoff empty

Landing:
Full flaps, full trim back, 0% throttle, pull all the way up. Descend on this angle. Use yaw to stay level as ailerons are almost completely ineffective
When you are close to the ground, level off a bit (like, the opposite to a flare) and hit the ground with the brakes on full. Take advantage of the dampening of the suspension.
Slow down until you are stopped. Pull the flaps up when you touch down if you want.
60 ft landing at full fuel

45ft landing empty


- All fuel weight is held in the wing tanks. 64 gallons total.
- The rest is held in the aesthetic fuel block at the back of the cockpit.
- Just note that you may need to invert the "tail" input of the tail rotor after adjusting the fuel.
Cruise
About 75% throttle for cruise. Just note that this plane uses a tail rotor as it's prop, and it simulates P factor and prop torque and all that fun stuff. Just note that the prop causes a small amount of autoroll in flight. It' good autoroll BogdanX XD
---
Pics and vids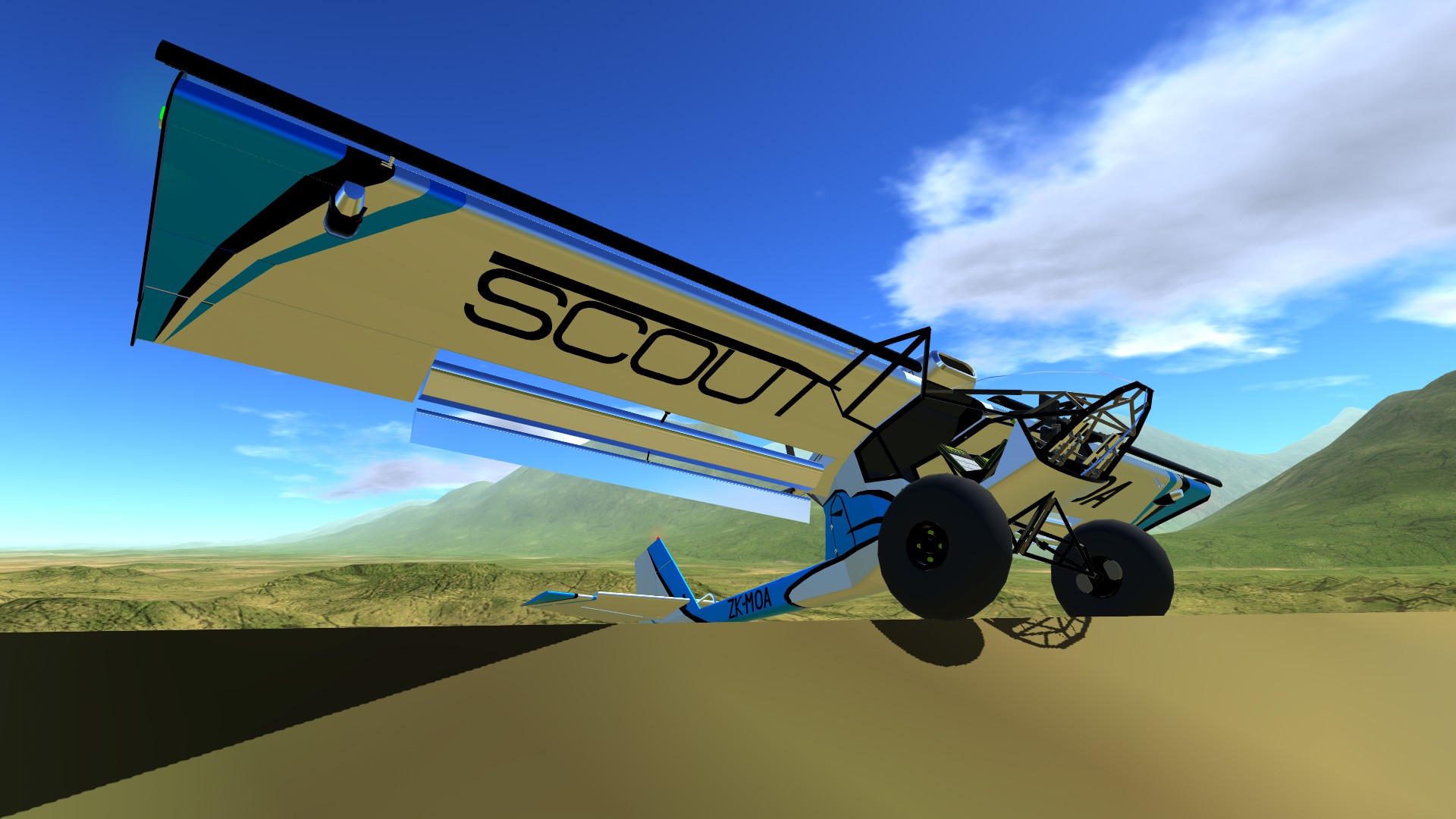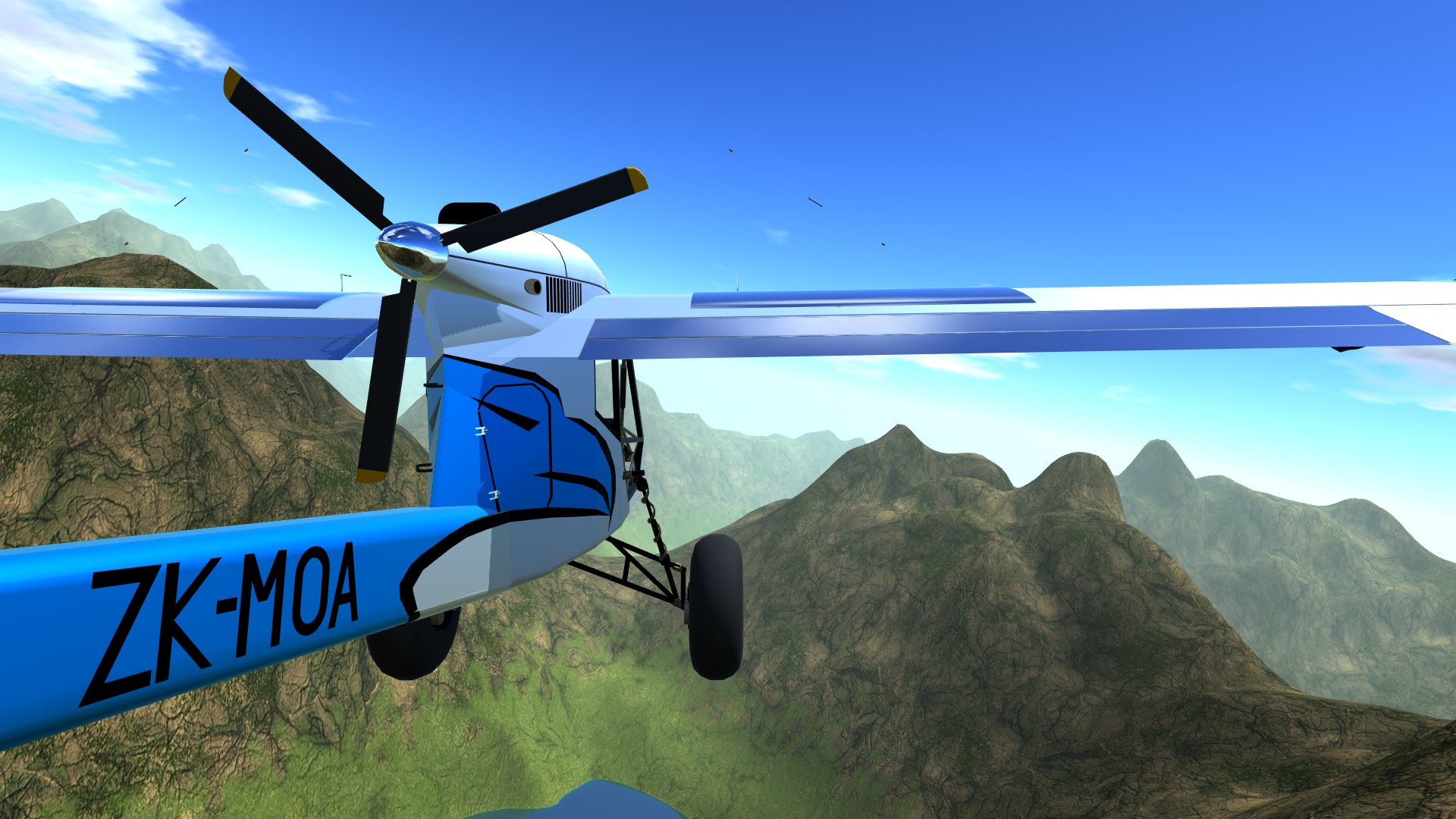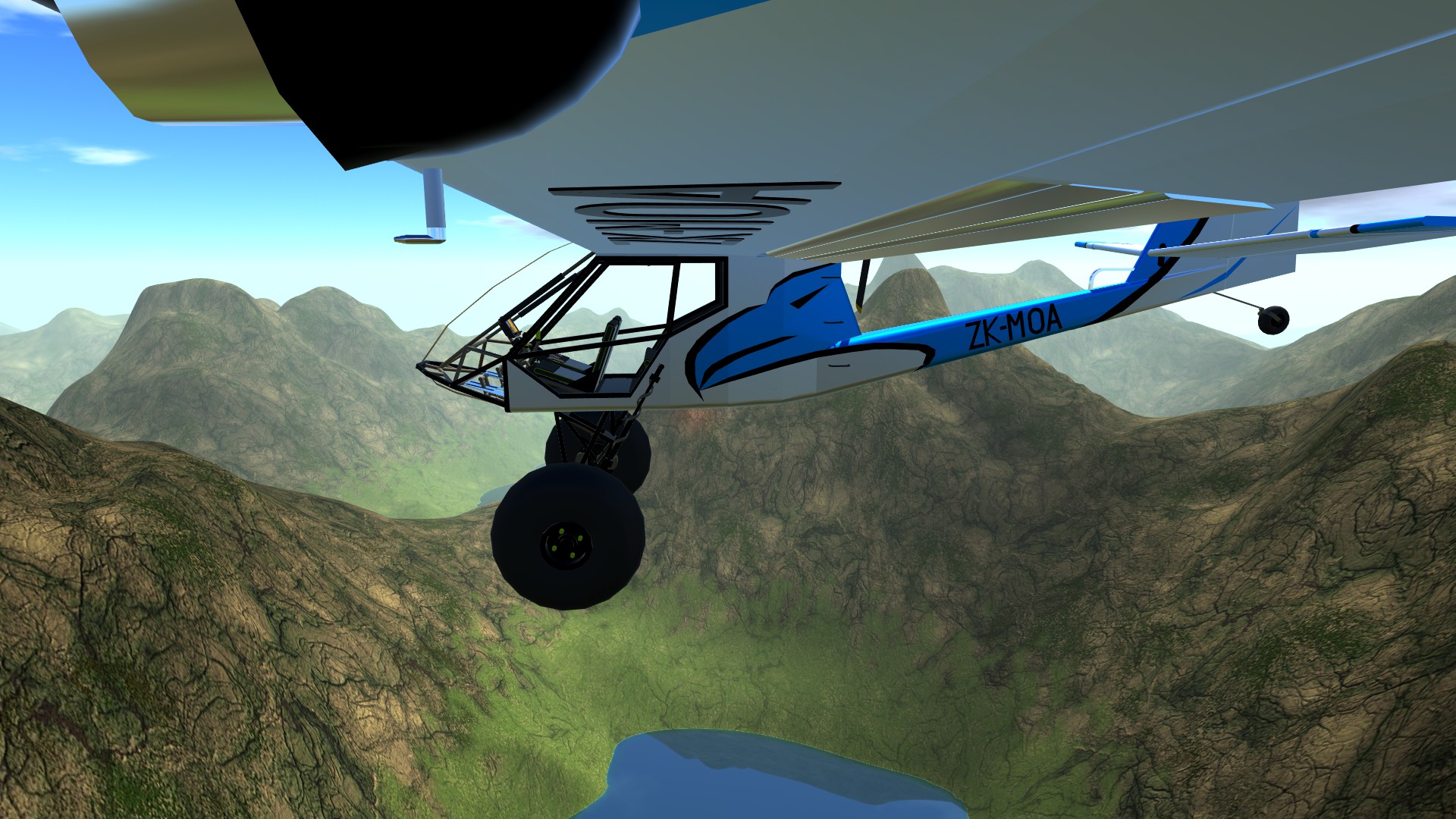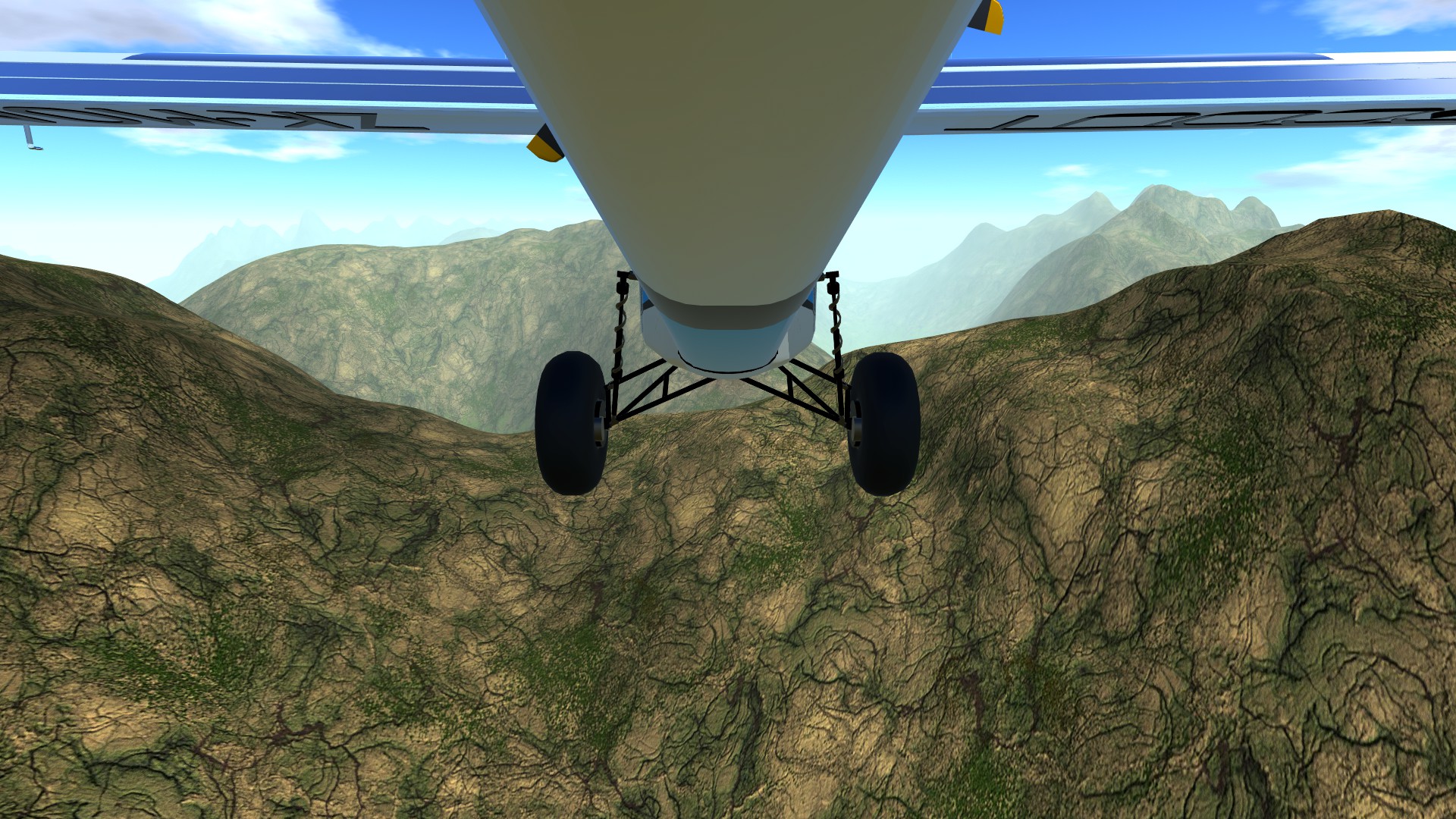 ---
Landing challenges!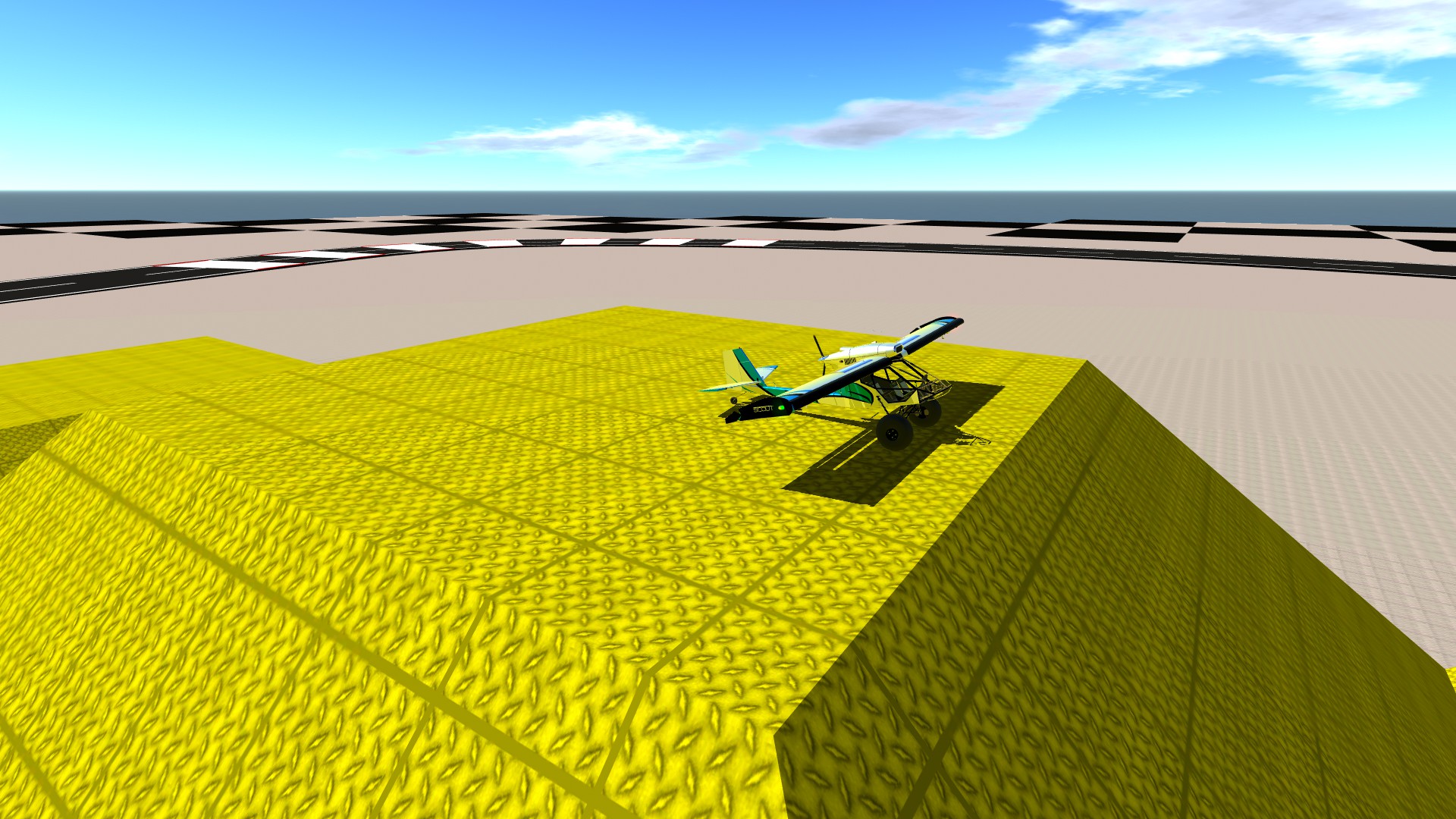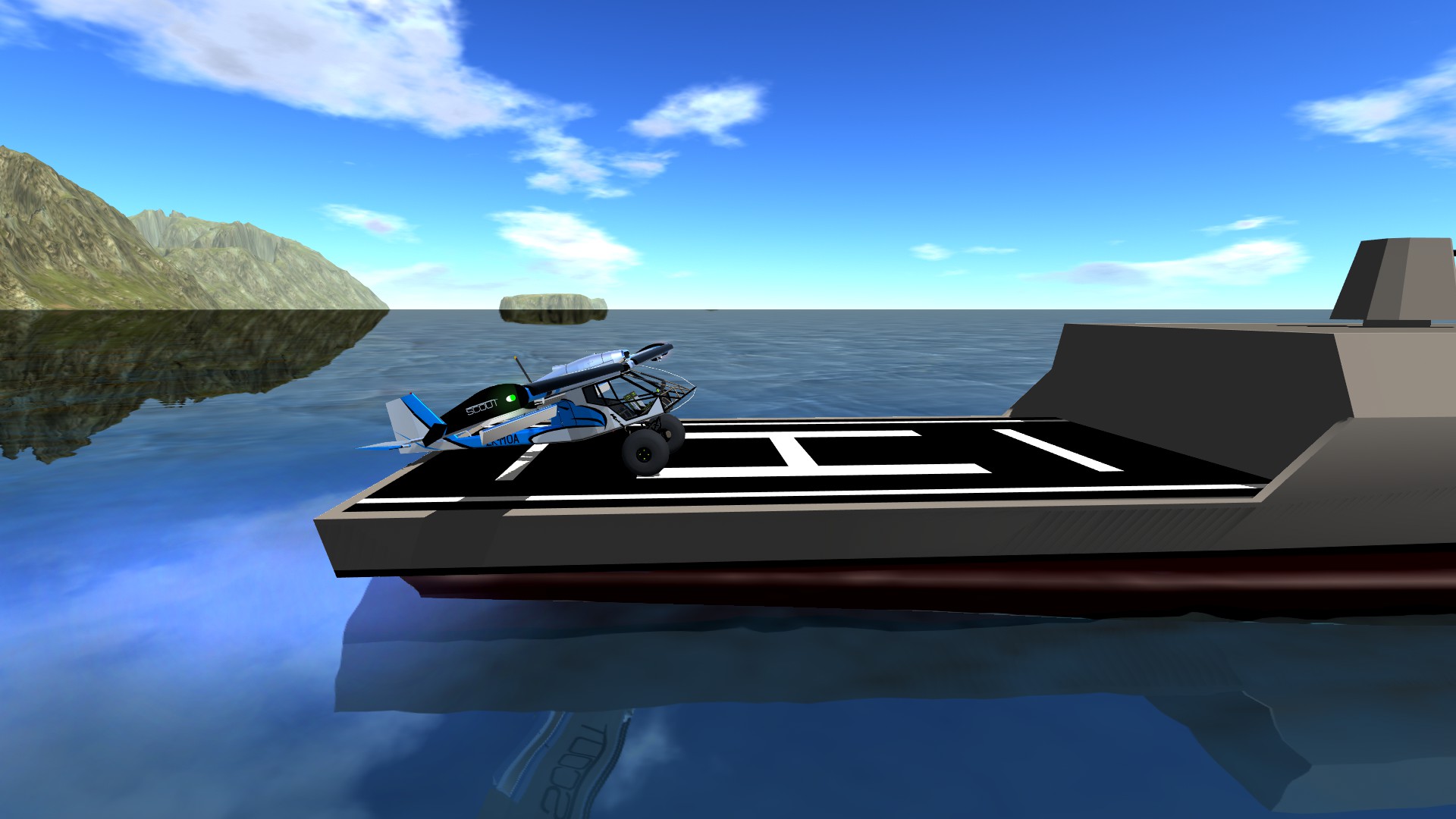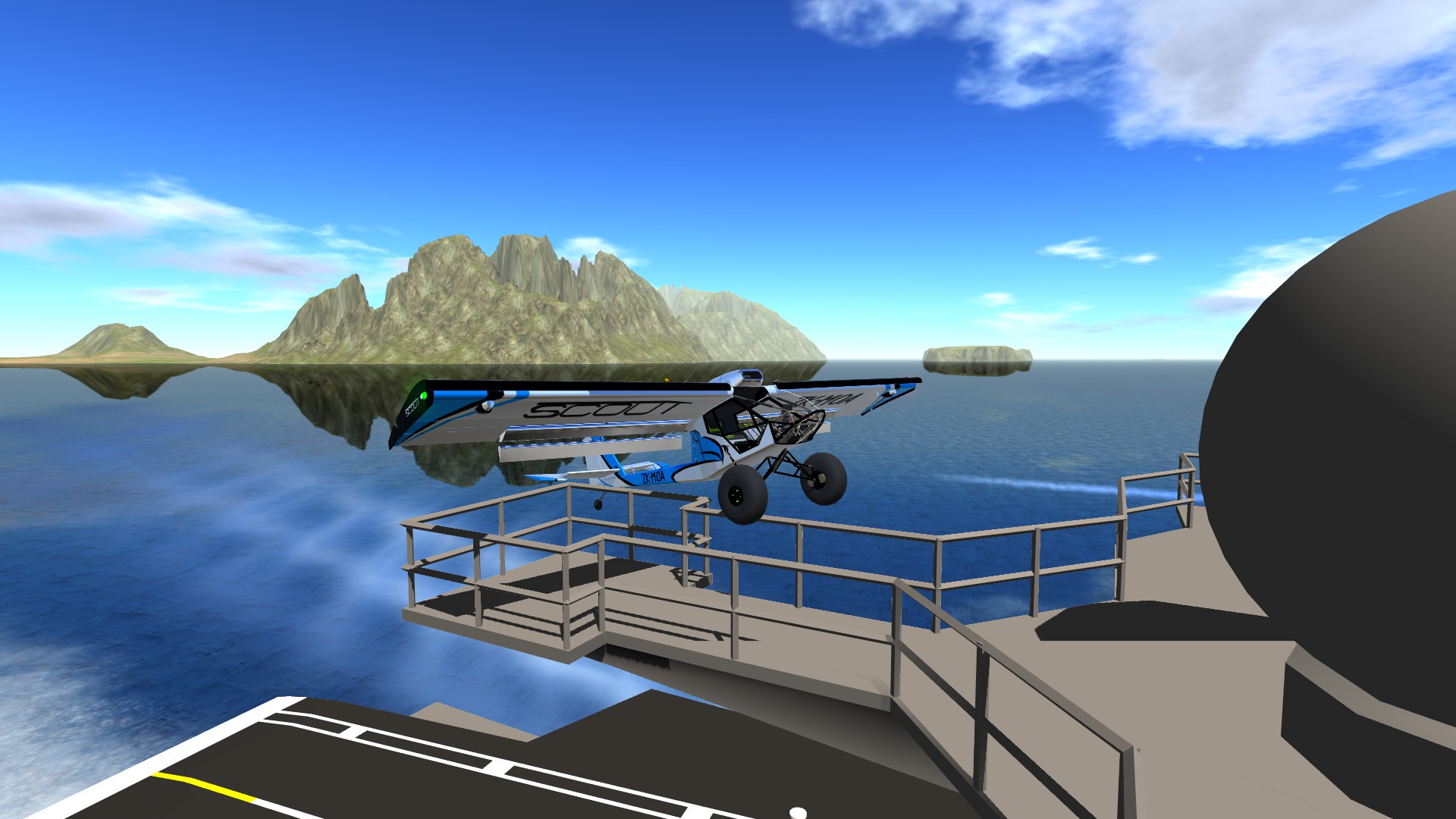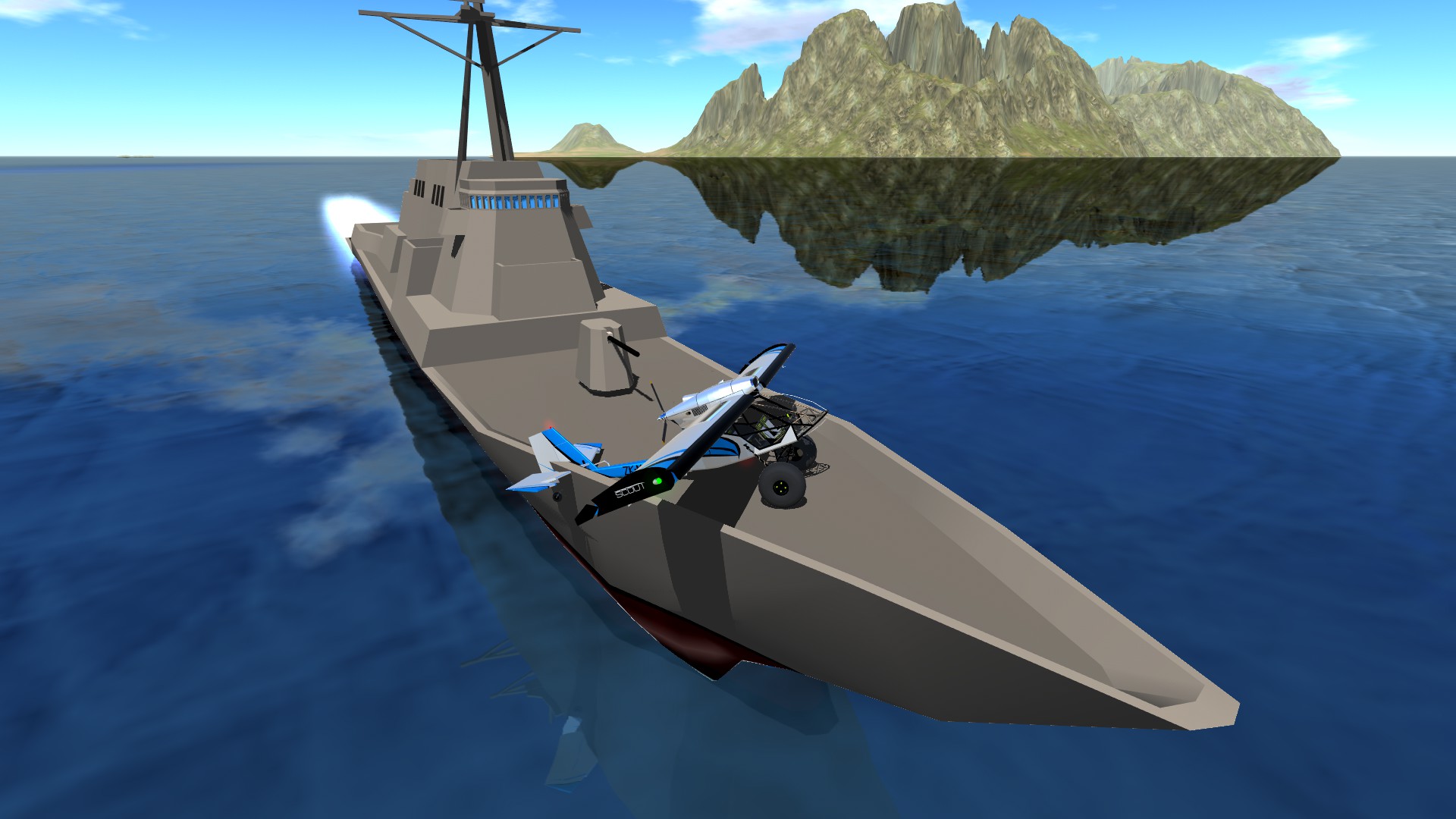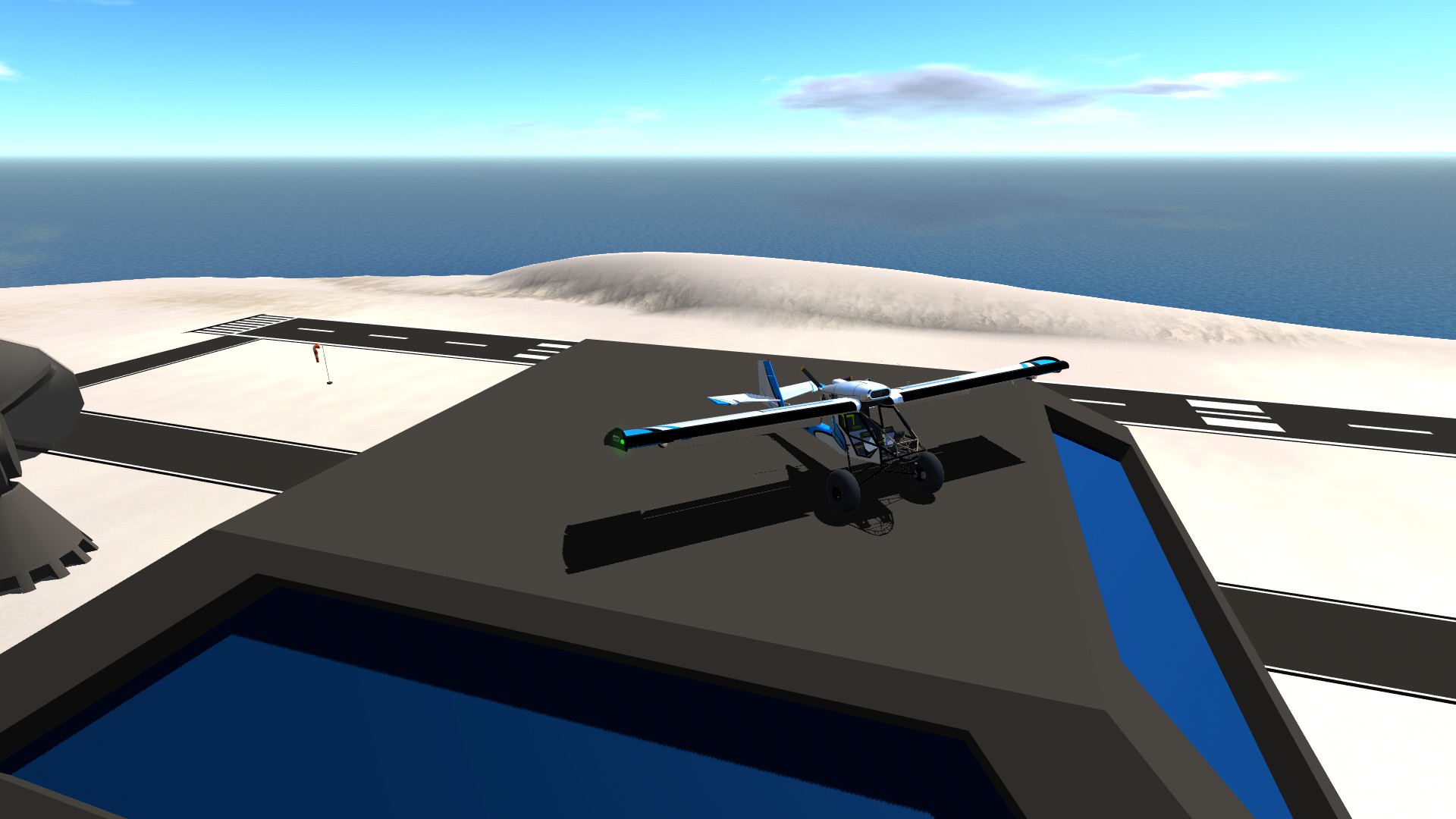 ---
Enjoy!
Specifications
General Characteristics
Predecessor

Scout Eagle (Update)

Successors

6 airplane(s)

+14 bonus

Created On

Windows

Wingspan

43.5ft (13.3m)

Length

26.6ft (8.1m)

Height

12.9ft (3.9m)

Empty Weight

-1,996lbs (-905kg)

Loaded Weight

1,980lbs (898kg)
Performance
Power/Weight Ratio

7.944

Wing Loading

5.5lbs/ft2 (26.7kg/m2)

Wing Area

362.3ft2 (33.7m2)

Drag Points

2684
Parts
Number of Parts

1086

Control Surfaces

7

Performance Cost

4,022
---