Hello everyone, Welcome, this aircraft is a single seater unit & a propeller based taildragger, this is definitely not a replica, but however resembles an old war plane, which off course how this project was started, wanted to create a fighter plane later changed it into this nimble and beautiful looking taildragger.if you get bored during the journey a coffee is right ahead of you which you can enjoy just by seeing it. I also wanted to add a cigar and an ashtray, but it would look like i'm promoting smoking here.The aircraft is yours, take your own time playing with the aircraft, the real fun begins when you try landing this aircraft on the runways.you have to make a really slow approach if you crave for butter smooth landing like i do.have fun guys, see you on an another project, until then ride safe.

1. ACT-1 : Engine Activation.( VTOL - UP to increase speed & vice versa. )
2. ACT-2 : Landing Lights.
3. ACT-3 : Navigational Lights.
4. ACT-4 : Lowers smoke cabin.( Activated using weapon/missile launch. ) only when aircraft is moving.
5. TRIM up to NOSE Down & vice versa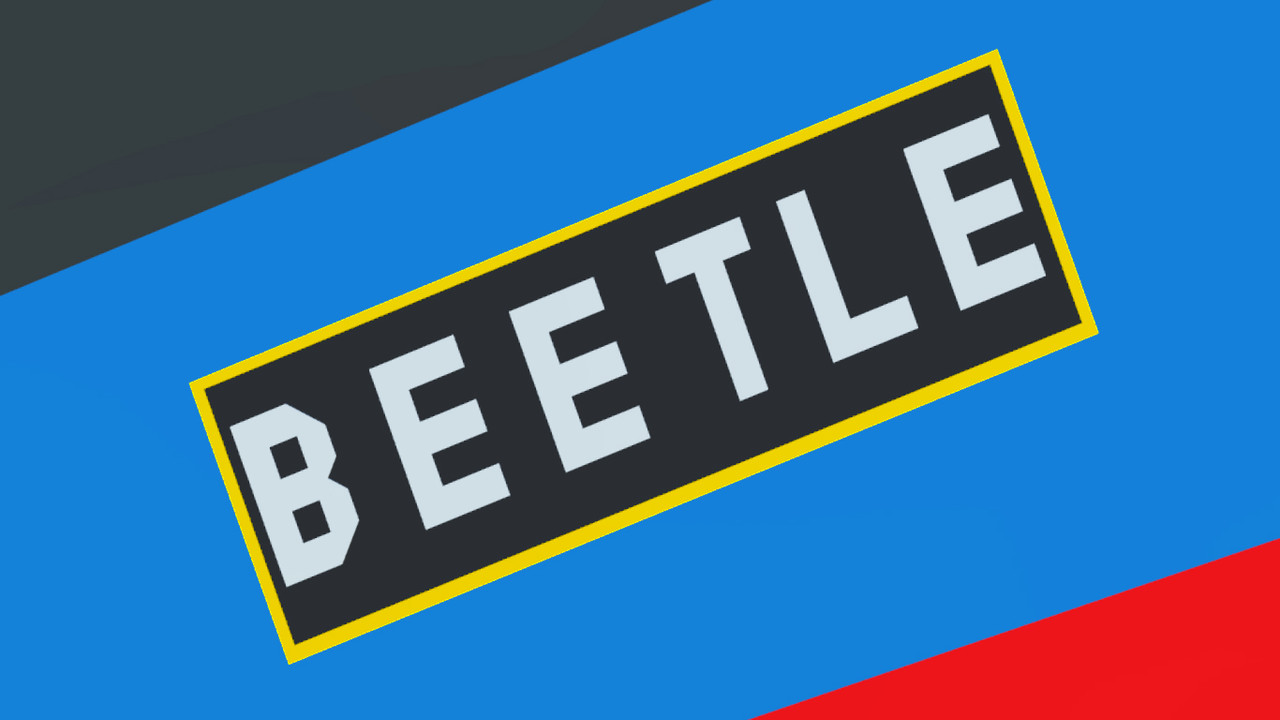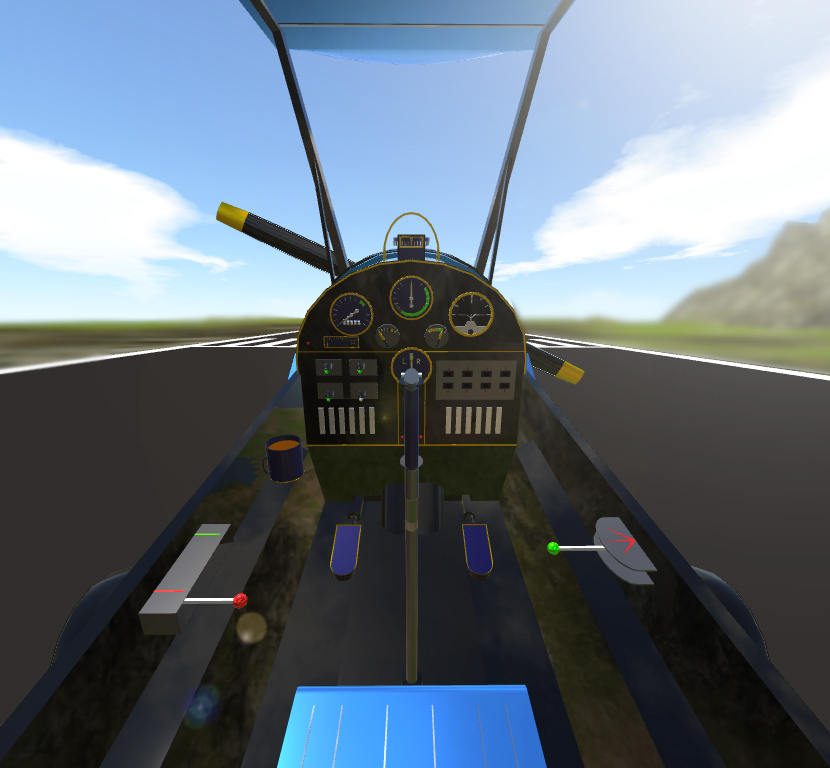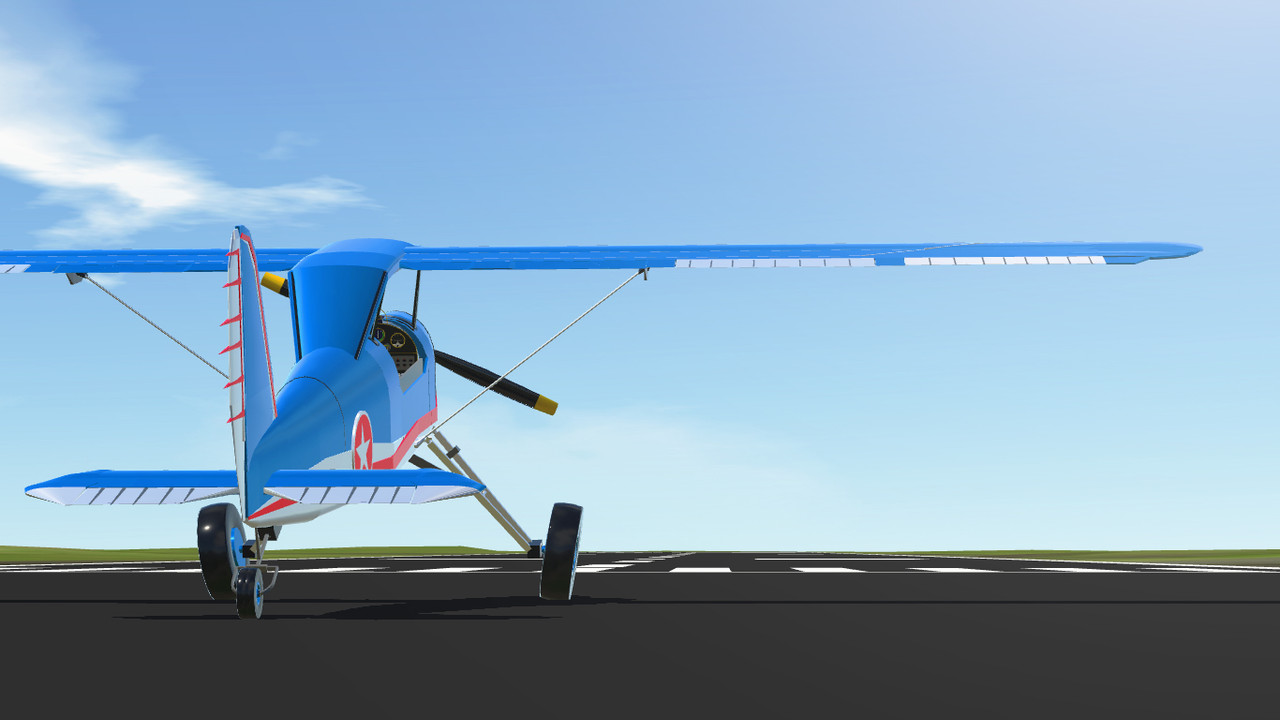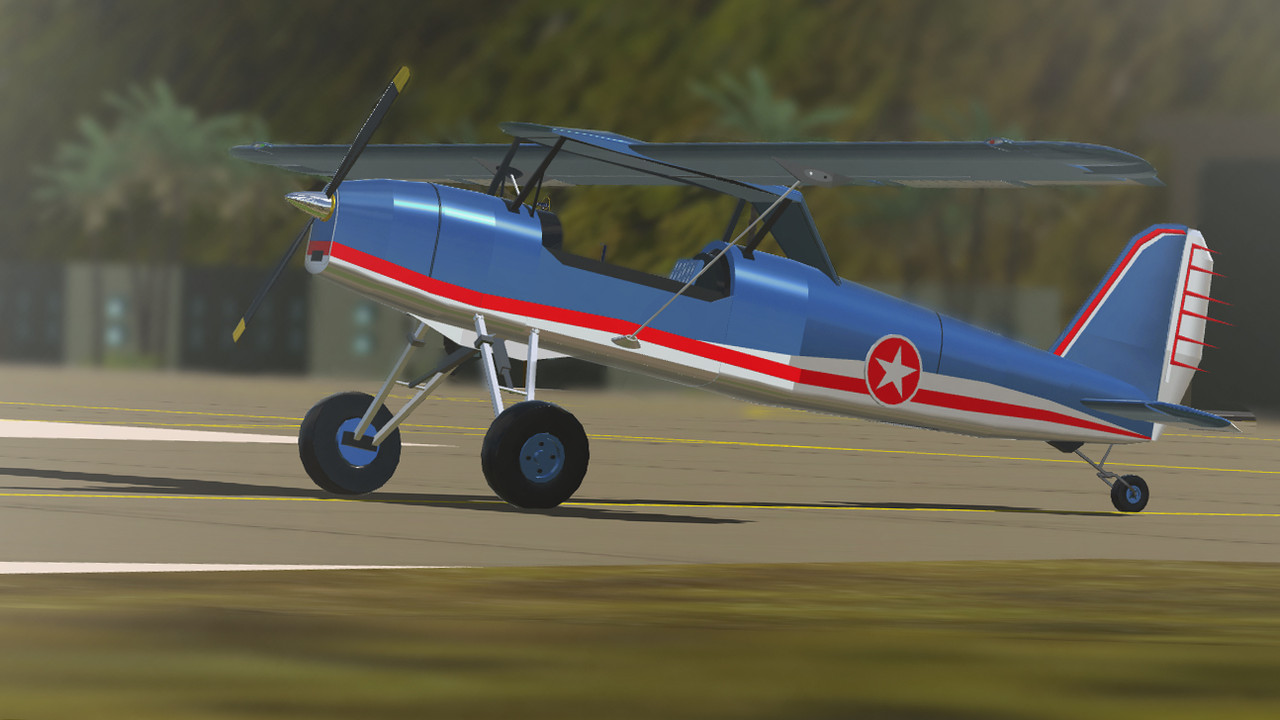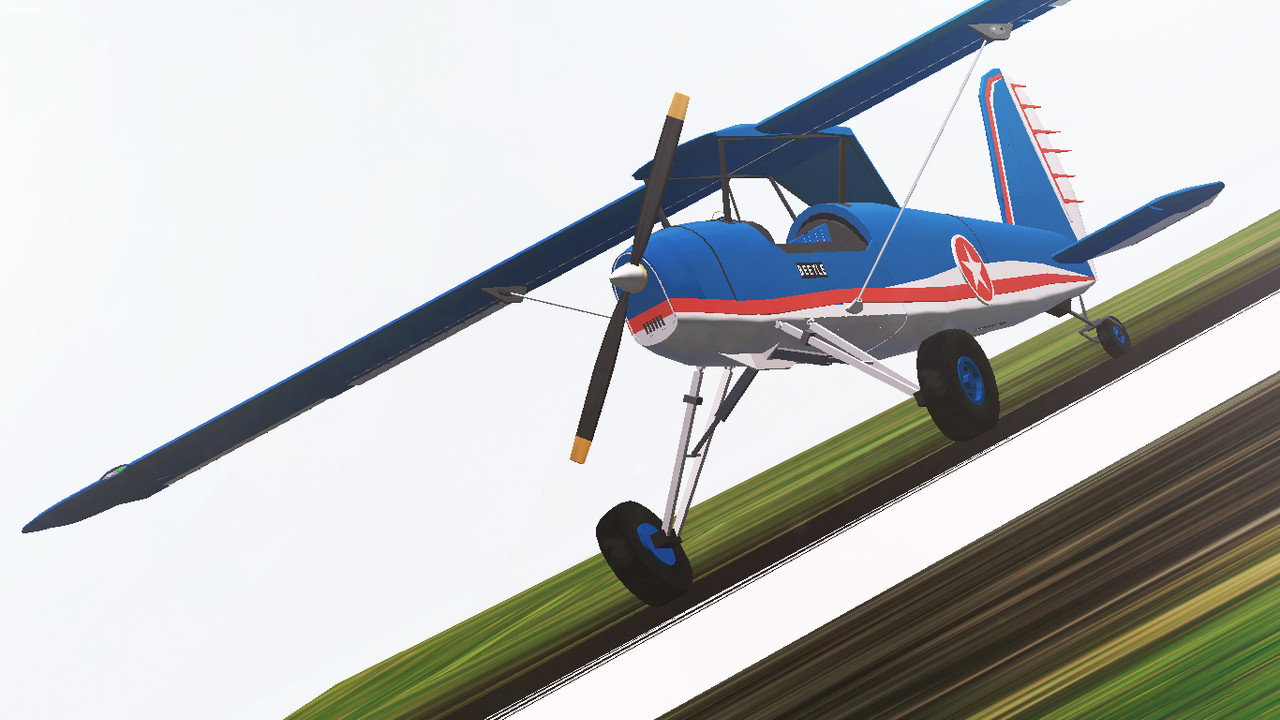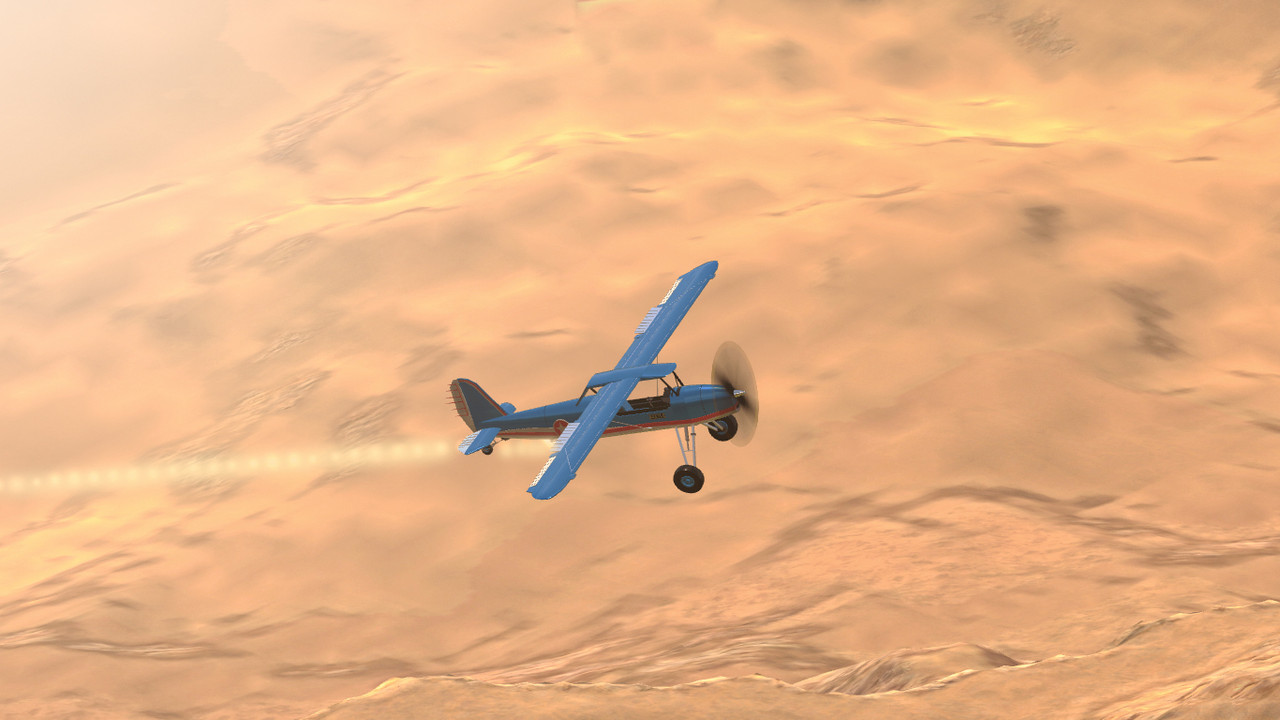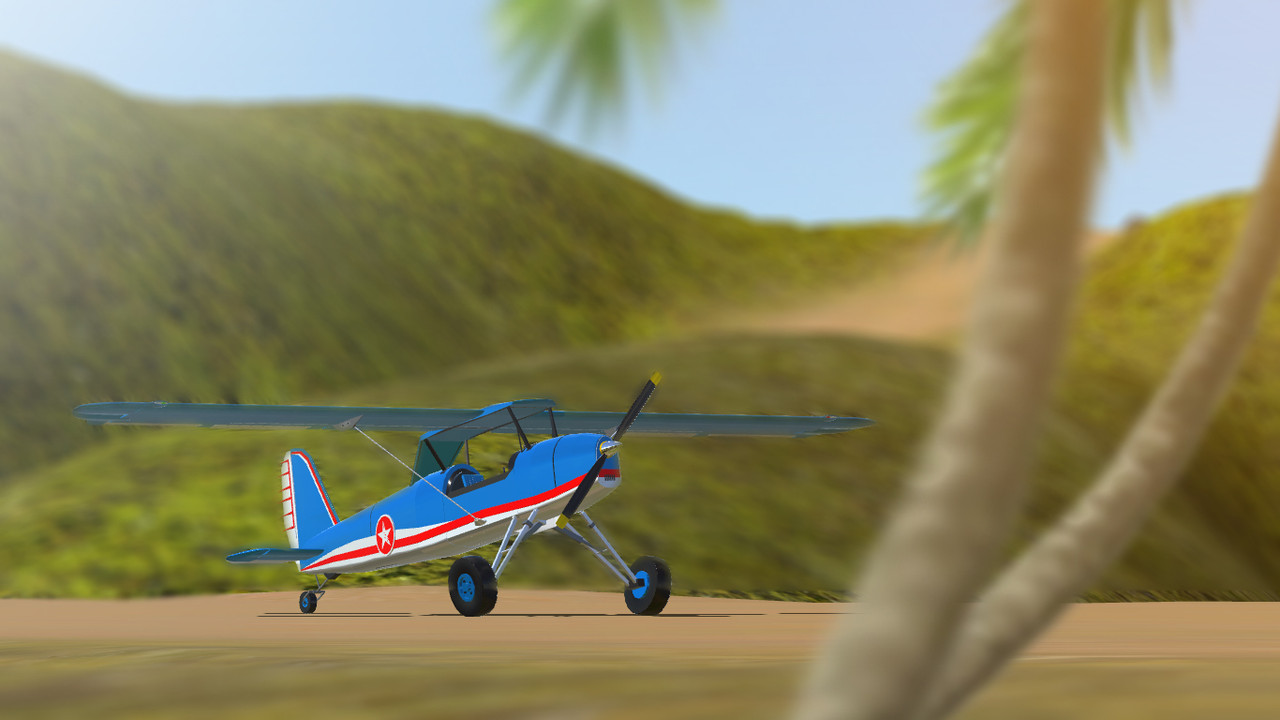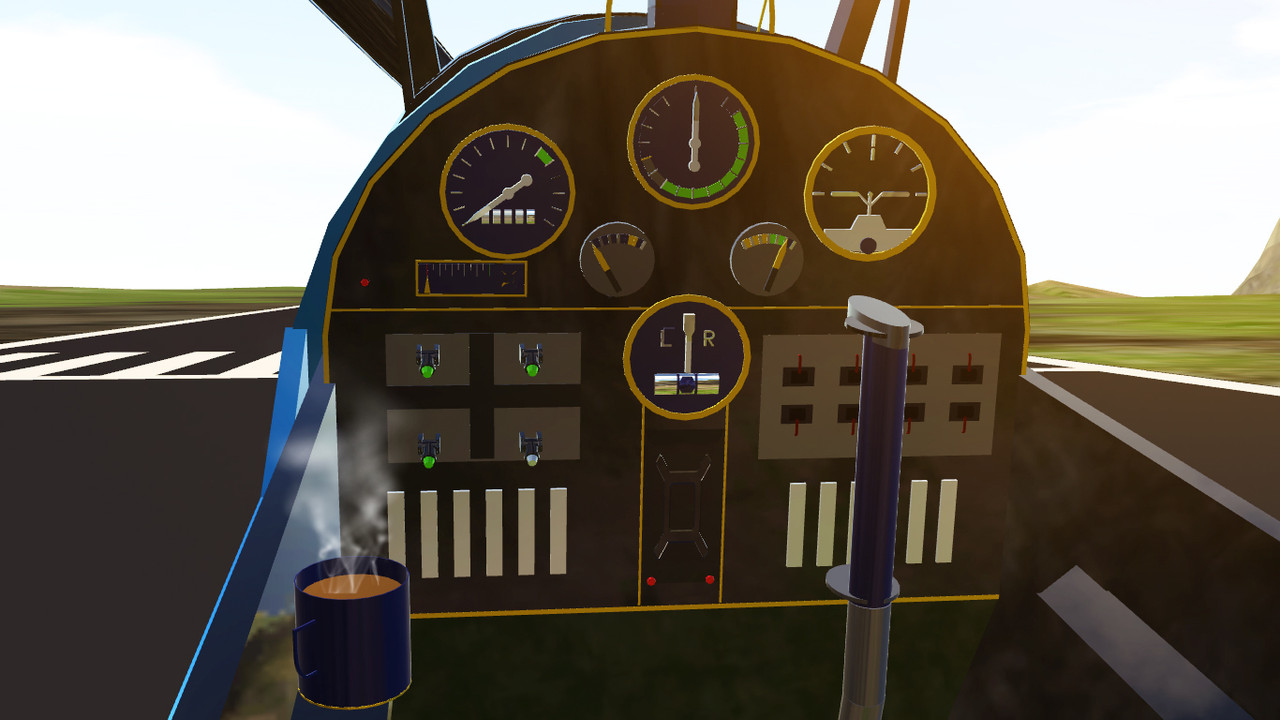 I would like to thank JamesPlanes & EternalDarkness.

Specifications
General Characteristics
Created On

Windows

Wingspan

100.8ft (30.7m)

Length

68.8ft (21.0m)

Height

28.5ft (8.7m)

Empty Weight

N/A

Loaded Weight

23,081lbs (10,469kg)
Performance
Horse Power/Weight Ratio

0.314

Wing Loading

41.2lbs/ft2 (201.0kg/m2)

Wing Area

560.7ft2 (52.1m2)

Drag Points

5026
Parts
Number of Parts

850

Control Surfaces

2

Performance Cost

2,860
---