This aircraft follows all the basic AI requirements. It is specially designed for Artificial Intelligence [AI] to simulate air traffic, it is able to land and take off with extreme precision at the main airports in the game, it is also a playable aircraft, you can enjoy air collisions, target shooting or just enjoy of a more realistic air traffic.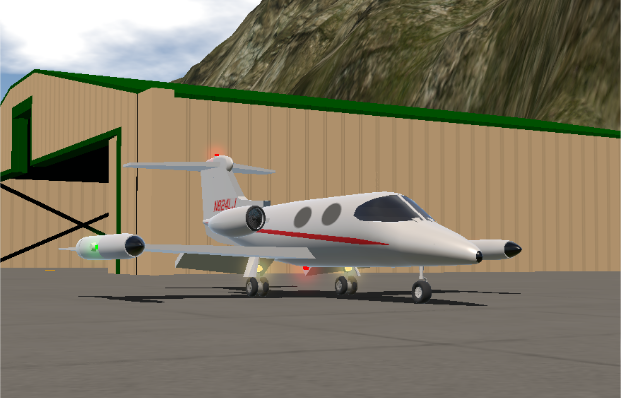 MAPA Aviation · 2023
---
Wiki:
Learjet 23:
The Learjet 23 (originally Lear Jet 23) is an American six-to-eight-seat (two crew and four to six passengers) twinjet, high-speed business jet manufactured by Learjet. Introduced in 1964, it was Learjet's first model and created a new market for fast and efficient small business aircraft. Production ended in 1966 after 101 aircraft had been delivered.
Recognizing the potential of the Swiss-designed single-engine ground-attack FFA P-16 fighter jet, William (Bill) Powell Lear, Sr. established Swiss American Aviation Corporation (SAAC) to produce a two-engined passenger version: the SAAC-23 Execujet. The company moved to Wichita, Kansas and was renamed Lear Jet Corporation. Production began on the first Model 23 Lear Jet on February 7, 1962. The first flight took place on 7 October 1963 with test pilots Hank Beaird and Bob Hagen. On 4 June 1964, the prototype crashed soon after takeoff, when the pilot inadvertently deployed the wing spoilers while demonstrating an engine failure on takeoff. Eventually determined to be pilot error, this mishap did not deter the Federal Aviation Agency (later the Federal Aviation Administration) from awarding the Lear Jet 23 its type certificate on 31 July 1964. On October 13, 1964, the first production aircraft was delivered.
Production ended in 1966 after one hundred and one aircraft had been delivered. In 1998, thirty nine Model 23s were estimated to remain in use. Twenty seven are known to have been lost or damaged beyond repair through accidents, the most recent being in 2008.
In 2013, the FAA modified 14 CFR part 91 rules to prohibit the operation of jets weighing 75,000 pounds or less that are not stage 3 noise compliant after December 31, 2015. The Learjet 23 is listed explicitly in Federal Register 78 FR 39576. Any Learjet 23s that have not been modified by installing Stage 3 noise compliant engines or have not had "hushkits" installed for non-compliant engines will not be permitted to fly in the contiguous 48 states after December 31, 2015. 14 CFR §91.883 Special flight authorizations for jet airplanes weighing 75,000 pounds or less – lists special flight authorizations that may be granted for operation after December 31, 2015.
---
Learjet 24:
The Learjet 24 is an American six-to-eight-seat (two crew and four to six passengers) twin-engine, high-speed business jet, which was manufactured by Learjet as the successor to the Learjet 23.
The Learjet 24 was designed as an improved version of the Learjet 23, which was limited to 12,500 pounds (5,700 kg) gross weight. Engineers designed the model 24 to accept up to the full 13,500 pounds (6,100 kg) gross weight permitted by FAR-25 standards.
Other improvements introduced in the Learjet 24 included:
*increased cabin pressurization, to allow a higher operating altitude
*the addition of one extra window on the right side of the cabin
*more powerful engines
*a new windshield
*auxiliary fuel in wing tip tanks
*a fire-extinguishing system for the engines
With these changes, the LJ24 became the first business jet to be certified under FAR-25.
The first flight of a Learjet 24 took place on January 24, 1966. From May 23 to 26, 1966, a Learjet 24 flew around the world in 50 hours and 20 minutes flying time as a demonstration of its capabilities. Different variants were the 24A, B, C, D, E and F, with changes of takeoff weight, in-fuselage fuel tank, range, cabin and engines.
Altogether 259 Model 24s were built, and in 2001, there were still 210 Learjet 24s in use. Thirty-nine LJ24s have been lost through accidents.
---
Galery: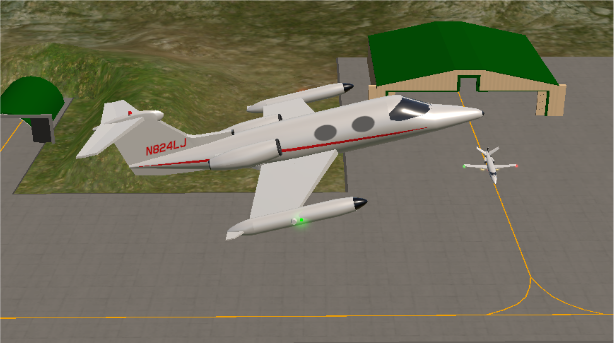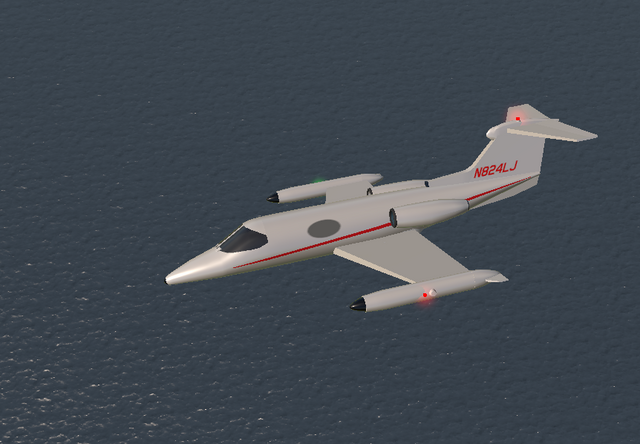 Real Photo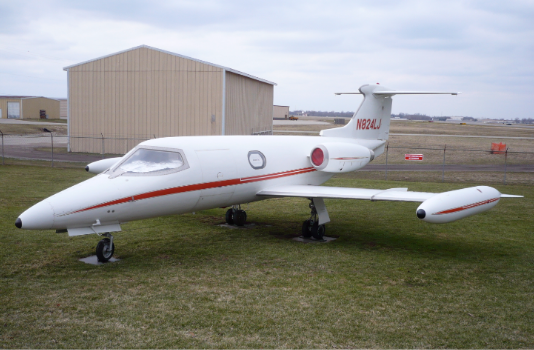 Credit: Wikipedia
---
Controls: Standard
Thank you for your attention, Enjoy it!
---
Variants:
QX Press Livery by @ThomsonAirwaysFan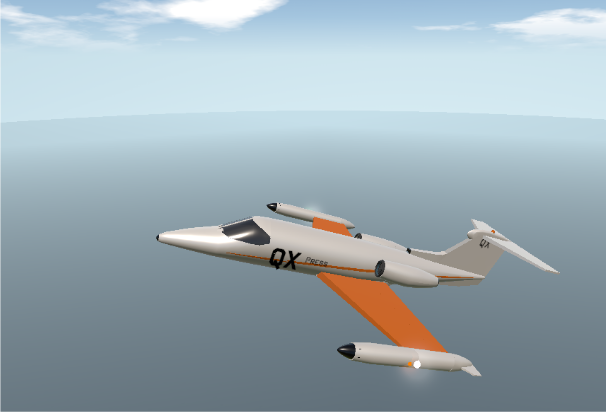 NASA by @CaptainSquadronLeaderX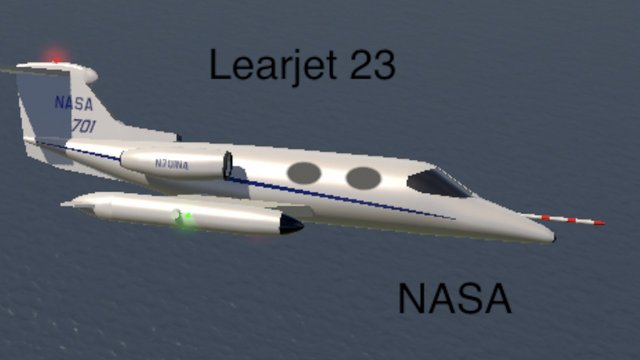 Specifications
General Characteristics
Predecessor

Learjet Series

Successors

2 airplane(s)

+42 bonus

Created On

Android

Wingspan

49.2ft (15.0m)

Length

61.0ft (18.6m)

Height

18.6ft (5.7m)

Empty Weight

9,795lbs (4,443kg)

Loaded Weight

14,640lbs (6,640kg)
Performance
Power/Weight Ratio

9.209

Wing Loading

25.4lbs/ft2 (124.0kg/m2)

Wing Area

576.5ft2 (53.6m2)

Drag Points

3693
Parts
Number of Parts

91

Control Surfaces

7

Performance Cost

446
---