VTOL Version here
---
Short Story:
The E-42 is a carrier based plane, operational even with small carriers, the E-42 is a top notch attack plane, being mostly used against ships and/or planes, the E-42 can also be used for recon.
---
Controls:
Default flight controls
VTOL up - Flaps
Trim - Tail Trims
Activations:
AG1 - Arresting Hook
AG2 - Navigation Lights
AG3 - Strobe Lights
AG4 - Parachute
AG5 - Jettison Gas Tanks
AG6 - Jettison AAM Rack
AG7 - Jettison ASM Rack
AG8 - Fold wings(Can also be used Mid-Air)


---
Fixed Arsenal:
1x 4 Barrel 20mm Gatling
1x Nose Minigun
Mounted Arsenal:
10x AAM Missiles
10x ASM Missiles
4x 250lbs Bombs


---
Side notes:
For the sake of functionality, the wings(Fuselage) are weightless to keep the foldable feature, in return, if you hit the ground too hard and/or hit the wing on the ground, it will get messed up.
Be noted that this isn't as armored as you think, the fuselage of this thing only has 100hp(each).
No custom LG, shut up, I'm lazy.


---
Features:
20mm Gatling with smoke: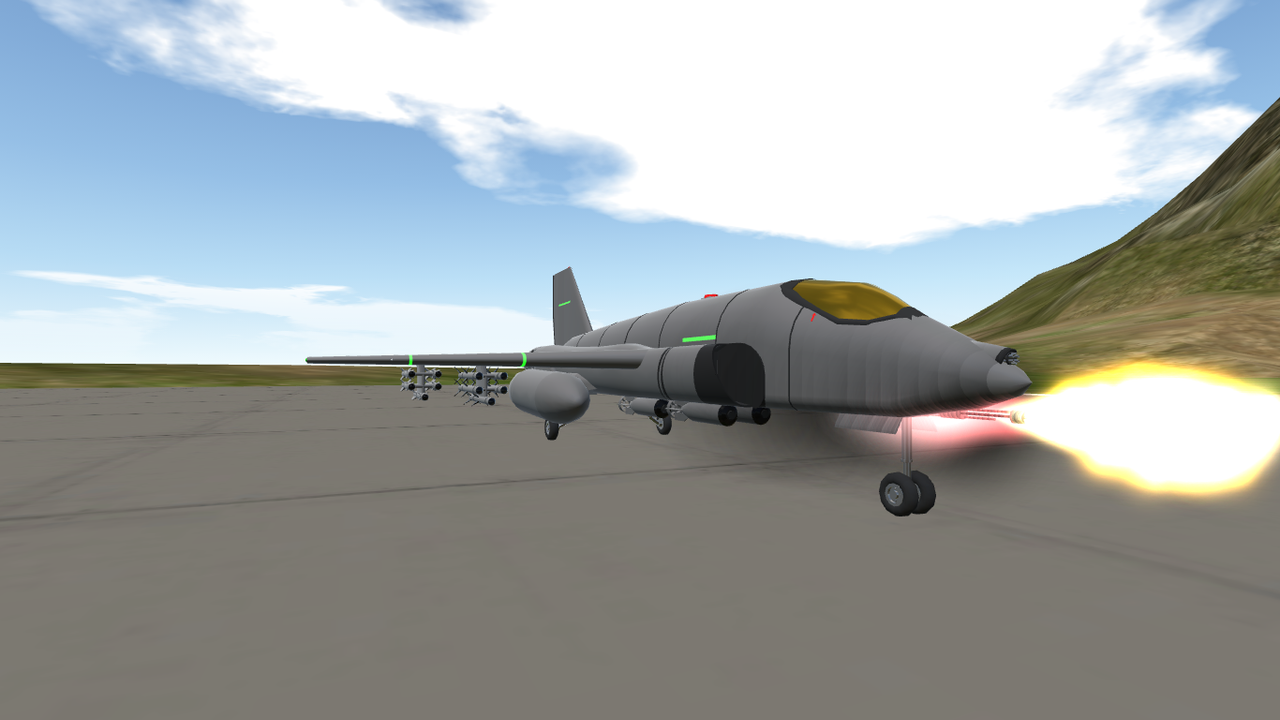 Inspired off of the GAU-8, I made a 20mm Gatling gun with the same "power" the A-10's GAU-8 has.
Foldable wings:

It can be carrier based, so obvs, why not?
Specifications
General Characteristics
Created On

Windows

Wingspan

42.2ft (12.9m)

Length

49.6ft (15.1m)

Height

15.4ft (4.7m)

Empty Weight

-17,692lbs (-8,024kg)

Loaded Weight

24,905lbs (11,297kg)
Performance
Power/Weight Ratio

3.248

Wing Loading

50.4lbs/ft2 (245.9kg/m2)

Wing Area

494.5ft2 (45.9m2)

Drag Points

2148
Parts
Number of Parts

241

Control Surfaces

9
---