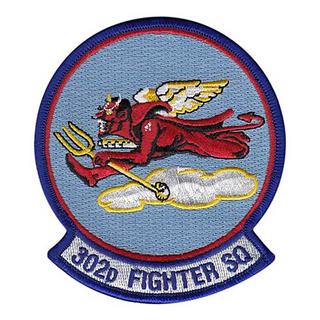 Information about aircraft:
The Lockheed Martin F-22 Raptor is a fifth-generation, single-seat, twin-engine, all-weather stealth tactical fighter aircraft developed for the United States Air Force. It's the direct result of the USAF's Advanced Tactical Fighter program, and won the from its competitor, the Northrop YF-23 Blackwidow. The prime contractor, Lockheed Martin, built most of the F-22's airframe and weapons systems and conducted final assembly, while Boeing provided the wings, aft fuselage, avionics integration, and training systems.



YF-23 and YF-22 together infront of hangar
Credit to users:
I want to thank Indecision and BogdanX for helping me with this extremely difficult project. BogdanX gave me lots of criticism on things like landing gear, weapon bays and exhausts. He also helped me with the performance of the aircraft. He mainly helped on the pitching of the aircraft. I appreciate his time to give me so much feedback.
Indecision helped me allot too. He built the AIM-120C, AIM-9X and GBU-32 JDAM for me with my request. He aslo helped doing research on stuff like the weapon bays and such. Massive thanks to him for spending so much time on building the 1:1 custom weapons.
Also thanks to Ryan, WrightAirCo for suggesting this scheme. AK 302 FS ;)
Not to mention SPMC, thanks fellas.
Armaments:
My F-22A is armed with two AIM-120C AMRAAMS, two AIM-9X Sidewinders, and two GBU-32 JDAMs.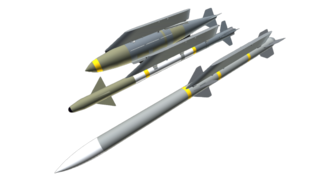 Use of weaponry:
AIM-9X: Lock and fire with Gaurdian missiles.
AIM-120C: Lock and fire with Interceptor missiles.
GBU-32 JDAM: Drop Boom 50 bombs.
Aircraft controls:
AG-1: Activates full afterburner. Isn't controlled by throttle input, only by activation group 1.
AG-2: Opens all four armament bays.
AG-3: Drops all armaments, be sure that the armament bays are opened when doing this.
AG-4: Activates airbrakes on the vertical stabilizers.
AG-8: Off/On navigation lights

Features:
Fully paneled airframe.
Realistic performance, matching top speeds, turn rates, etc.
302d Fighter Squadron markings.
Custom weapon bays.
Custom weaponry.
Cool afterburner effect.
Custom landing gear, plus custom suspension on front landing gear.
Custom engines.
Wings with custom control surfaces, slats, actuators. The wings also have the classic downwards curve of the Raptor.
It actually flies and is over 1000 parts!?
90% blueprint match. (Landing gear and landing gear doors aren't perfectly matching. I kinda freelanced them, but they still represent the Raptors landing gear.)
Formation lights.
My hand is getting tired from typing this, you get the picture.

Personal note:
This is without doubt the most time consuming and frustrating project I've ever started. Nonetheless, I had fun building this crazy aircraft. It always has been a dream of mine to be able to build the F-22 or YF-23. I decided to build the F-22 instead of the YF-23 because it's slightly easier to do so. I had to incorporate allot of new techniques in this build. So, I'm very pleased with how it turned out. This is without any (of my) doubt my best creation , and I'm extremely excited and proud to present it to you all. I hope enjoy this plane.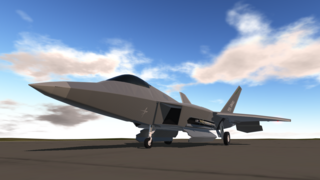 Specifications
General Characteristics
Successors

4 airplane(s)

+21 bonus

This plane has been featured

Created On

Windows

Wingspan

45.7ft (13.9m)

Length

61.3ft (18.7m)

Height

17.7ft (5.4m)

Empty Weight

14,219lbs (6,449kg)

Loaded Weight

34,499lbs (15,648kg)
Performance
Power/Weight Ratio

4.559

Wing Loading

37.2lbs/ft2 (181.5kg/m2)

Wing Area

928.2ft2 (86.2m2)

Drag Points

4251
Parts
Number of Parts

1023

Control Surfaces

6
---