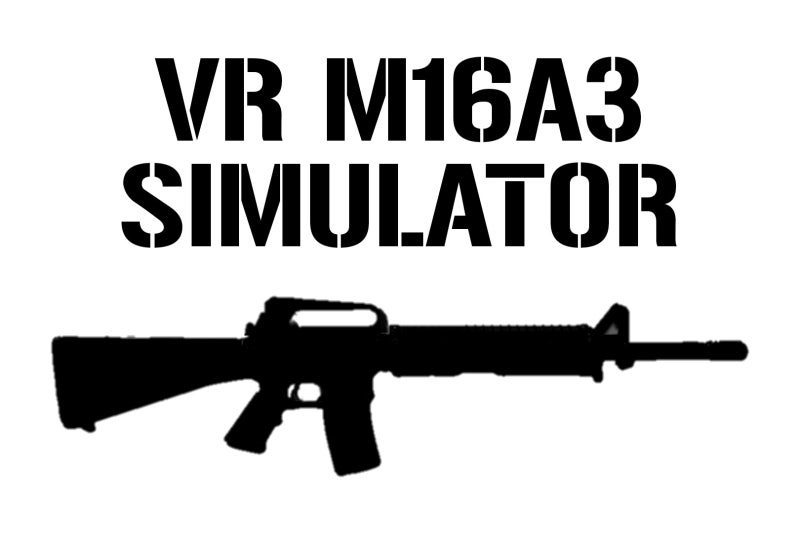 VR M16A3 SIMULATOR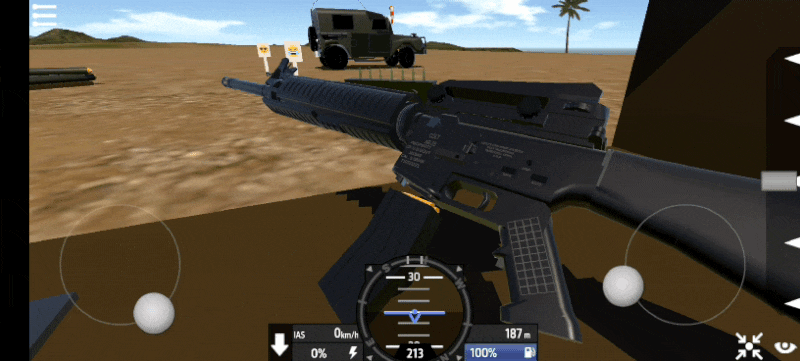 This is a gun designed to shoot from a vr device.
The model of the gun used the previously produced M16A4.
But, I changed Burst mode to Full Auto mode.
(That's why the model name was changed to M16A3!)
---
HOW TO SHOOT THIS?


The way to hold the gun is as shown in the picture.
1.Put the magazine in.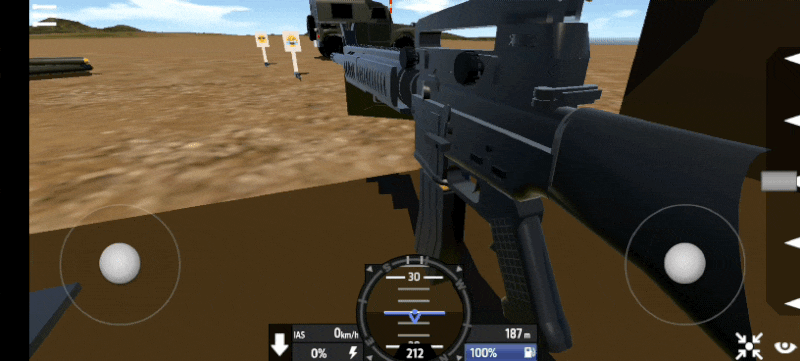 If you press the long stick on the left side of the gun receiver or the button that looks like (•) on the right side, the magazine put in.
2.Click the Cycle Targeting Mode Button.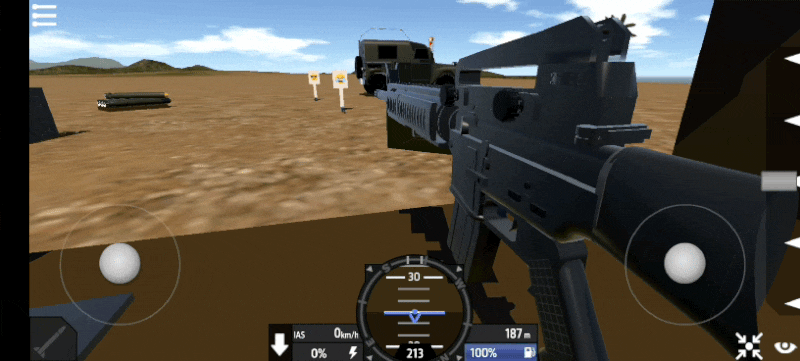 The Cycle Targeting Mode button is located where it can be changed to Safe Mode.
3.Load with Charging Handle.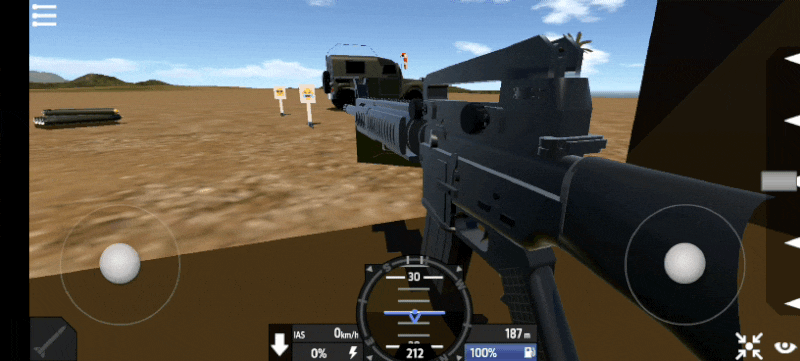 You can press the button as shown in the picture to load it.
4.Press the semi or auto button.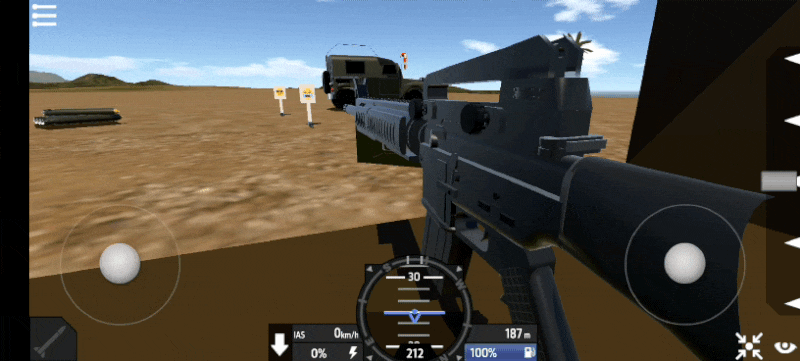 The fire mode changes as soon as you press it.
5.DESTROY ALL!!!!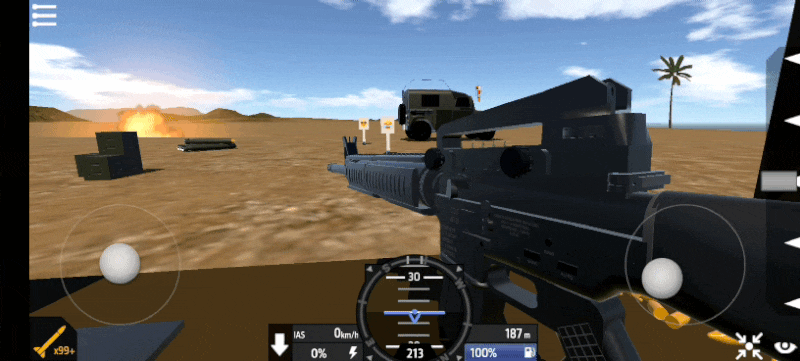 If you hold the gun and trigger it, You can shoot!
etc.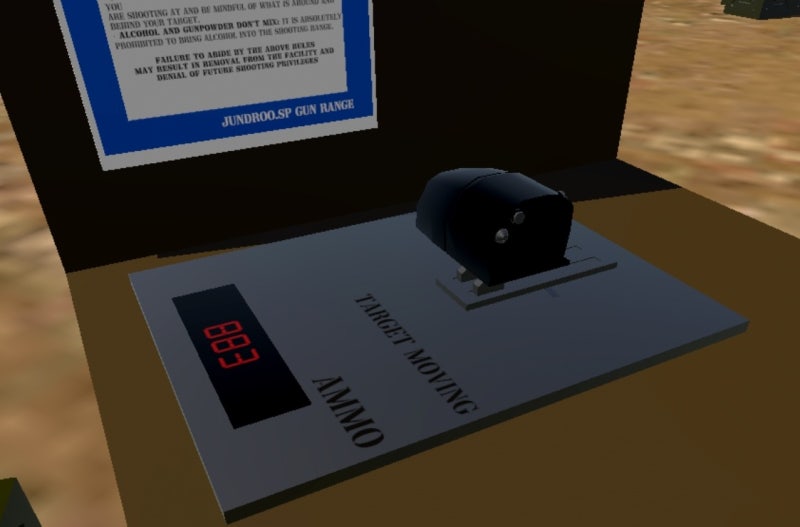 If you look to the left, there is a device that can check ammo and change the position of the target.
---
Finally...
I was inspired by VR Pistol before I made this!
I wish I could count the magazines and put the reload function, but I couldn't because of my poor FT technology....(infinite magazine)
If there's any help, I'll edit it and change it.
Download & have Fun!
Specifications
General Characteristics
Successors

2 airplane(s)

+98 bonus

Created On

Android

Wingspan

54.9ft (16.7m)

Length

73.4ft (22.4m)

Height

12.7ft (3.9m)

Empty Weight

28,123lbs (12,756kg)

Loaded Weight

28,389lbs (12,877kg)
Performance
Wing Loading

N/A

Wing Area

0.0ft2 (0.0m2)

Drag Points

18051
Parts
Number of Parts

320

Control Surfaces

0

Performance Cost

1,684
---