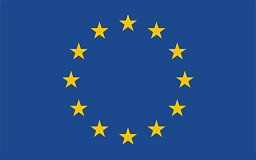 Read the Description, please.
The second Eurofighter?
Eurofighter EF-30 Lancer,
168 Sqn,
Royal Air Force.
Price: € 670 000/Each aircraft with full life-span maintaince.(1983)
Control
0)Briefing: Mission range ~50-70 nmi (290kts, 4000ft). Maximum speed at SL is ~520 kts. The horizontal inclination angle must be less than 5° when landing.
1)General: Trim for trim. Normal flight input. Takeoff speed 160-180 kts. Landing speed 110 kts. Maximum landing speed 140 kts.
2)Combat: AG1 for activating Weapon. AG2 for ejecting pylons.
3)Weaponary: GAU-4A 20mm Gun; 1×AIM-120A AMRAAM, 12×Hydra 125 Rocket nest, 7 Rockets each nest.
4)Notes: If you're going to make variants of this and other my crafts, feel free to. But you have to remove my numbers and insignias on it. Stealing will be prohibited.
5)Notes: Thanks to @Kakhikotchauri1 for his airport as a great background of my screenshot picture.
C'est the best thing these infantries want!
Loadout Variants
N/A at present.
Specifications
General Characteristics
Created On

Windows

Wingspan

27.8ft (8.5m)

Length

45.5ft (13.9m)

Height

15.7ft (4.8m)

Empty Weight

2,402lbs (1,089kg)

Loaded Weight

12,150lbs (5,511kg)
Performance
Power/Weight Ratio

5.548

Wing Loading

29.4lbs/ft2 (143.4kg/m2)

Wing Area

413.6ft2 (38.4m2)

Drag Points

3272
Parts
Number of Parts

127

Control Surfaces

3
---