Introduction:
This ship is my biggest and most complicated build ever, and it was also one one of the biggest US ships of WWII. It had nine 16 inch cannons, a very heavy AA defense, and launch able float-planes.
---
Instructions:
Basics:
Use throttle for forward motion, and roll for turning side to side.
Weaponry:
Ag.1 For forward main turrets,
Ag.2 For rear main turrets,
Ag.3 for AA turrets.
---
Launching Floatplanes:
Note: If you would like to fly the planes all by them self, you can do that Here
1st Floatplane (launch this first):
Ag.4, then press "A". Turn VTOL completely up, and when pointed out, press Ag.5. Make sure you hold pitch down until a good distance above water.
2nd:
Ag 6.
---
History:
The Ship was ordered in June, 1940, and commissioned in 1944. She fought in the battle of Iwo Jima, Okinowa, and many others in the pacific. The USS Missouri was an Iowa class battleship, which were the largest and most powerful battleships ever built in the USA. They had a very fast top speed of 33 knots, making them the fastest ships of their kind in the world. When they were being designed, greater emphasis was placed on their strength and steadfastness then upgrading their weapons. Thus the upper deck armor was 14 inches thick while the lower, 6 inch deck around the boiler rooms was dispensed with. This was the first time the top armor was ever thicker than the side armor. The Iowa class ships were armed with quadruple torpedo bulkheads and a triple hull bottom to protect it from mines. The ships nine 16 inch guns could fire 2,650 pound shells a distance of 21 nautical miles.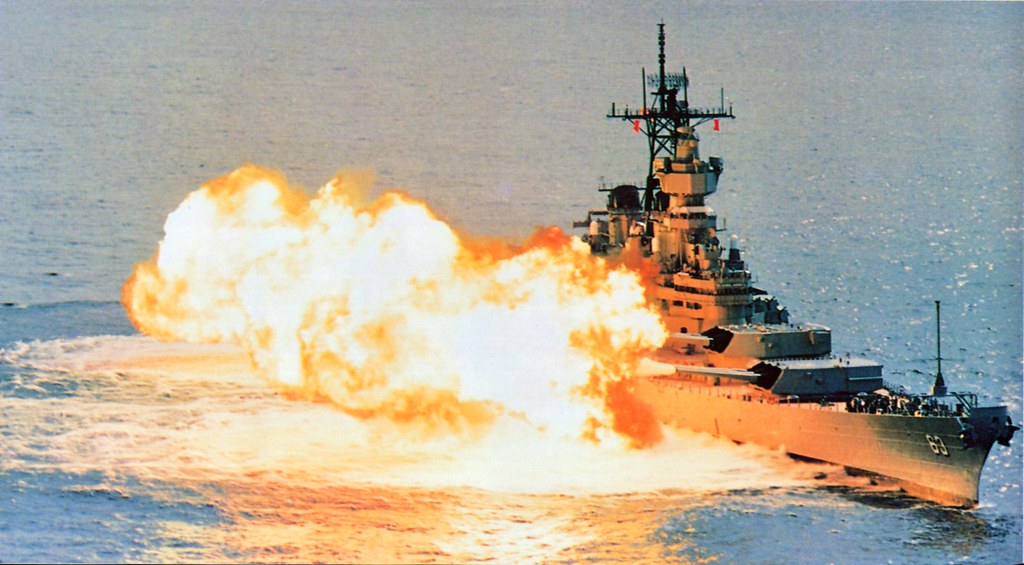 Only one enemy plane ever managed to penetrate its defenses, and it only caused minor damage when it crashed on the side of the ship. This was also the ship that the Japanese signed their surrender on on September 2, 1945, in Tokyo Bay. It was reactivated and upgraded several times for the Korean, Vietnam, and Gulf War.It is now fully retired as a museum ship in Pearl Harbor.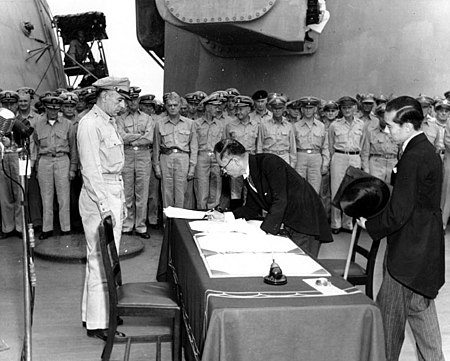 ---
Build notes and Features:
-) 1:2 Scale
-) Working turrets,
-) Functioning Floatplanes and launchers,
-) And much more!
-) Almost 100% blueprint accuracy
Fixed:
Better turret turning and control, and easier firing of cannons and guns
---
Gallery
Anti-aircraft defense:

Firing main guns: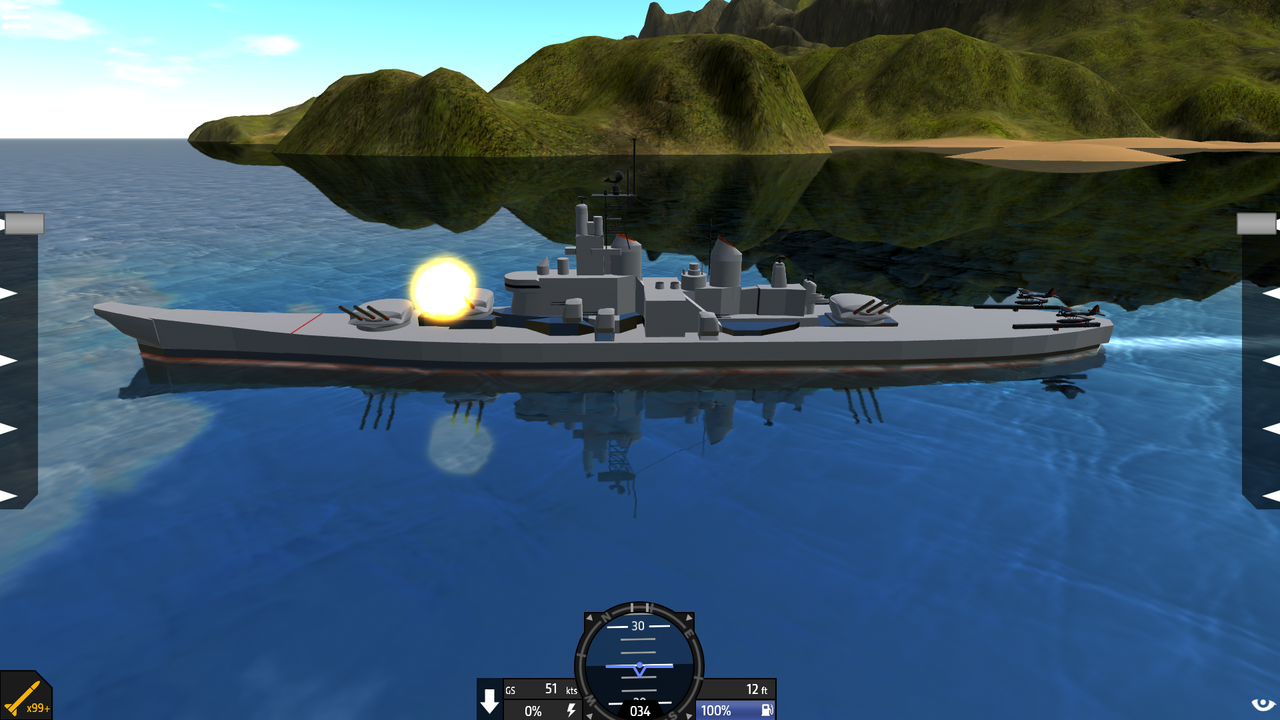 Launching floatplanes: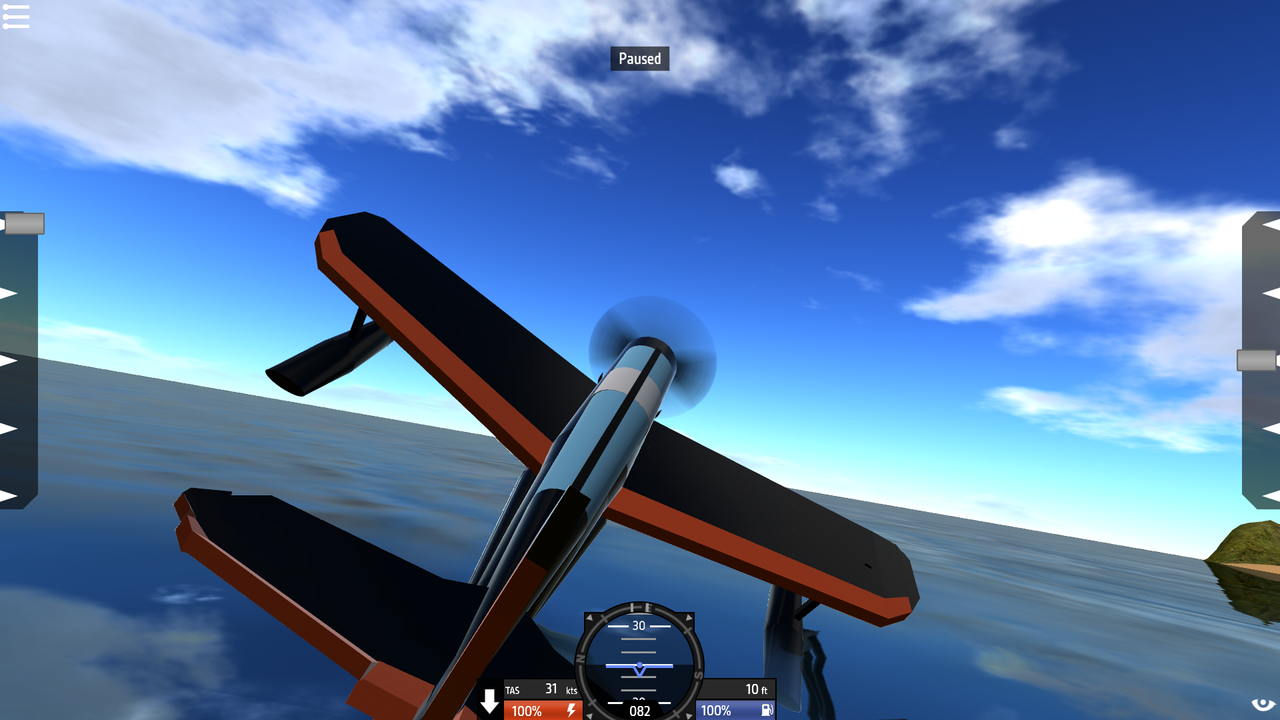 ---
Radar tower: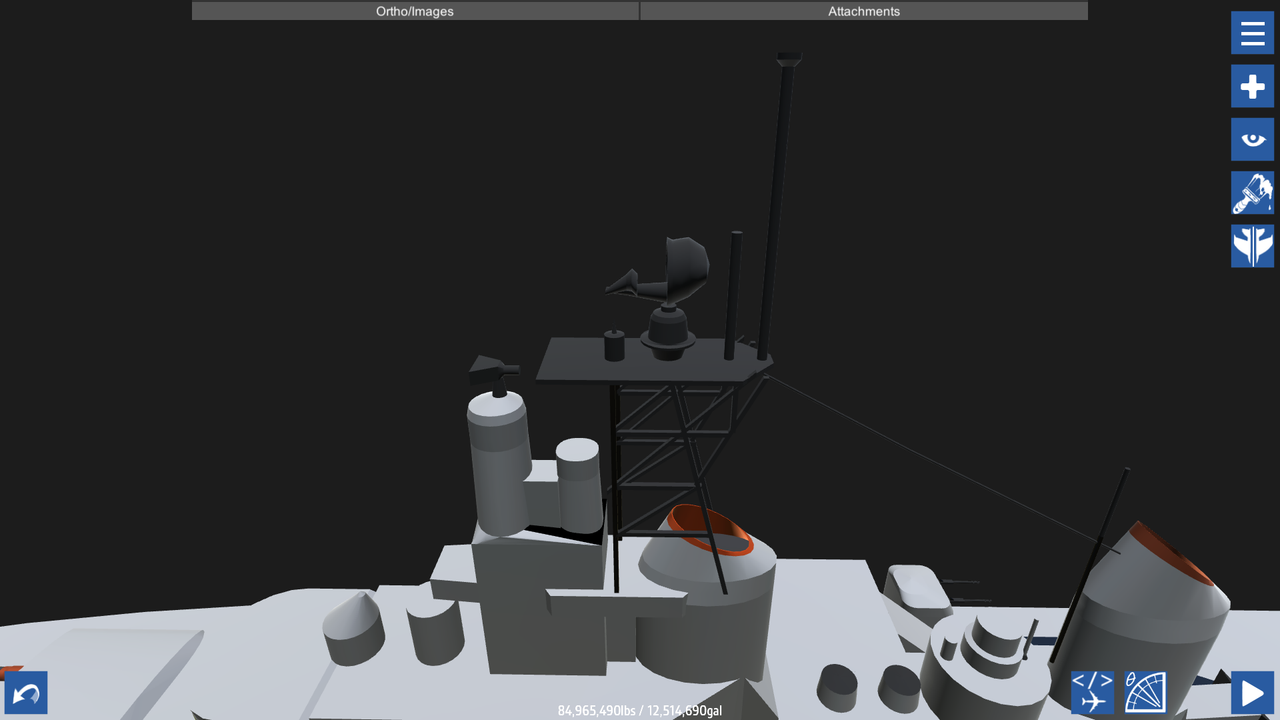 Main Bridge: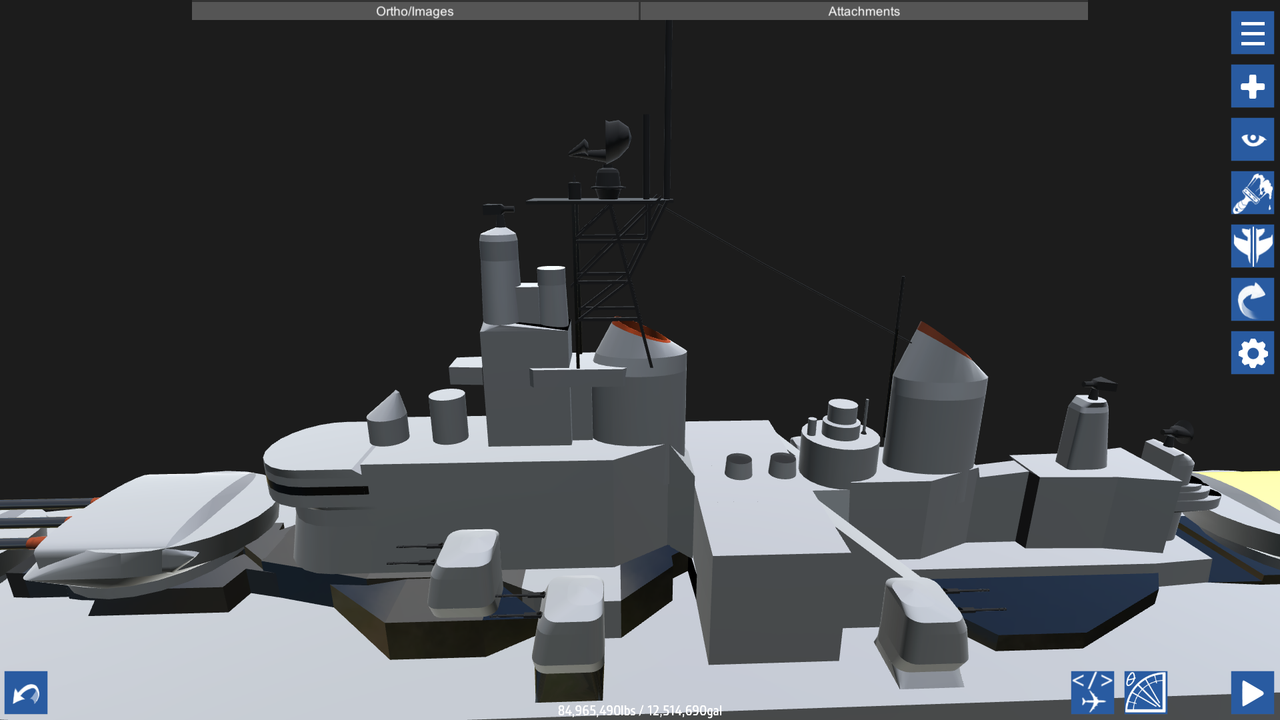 Main Turrets: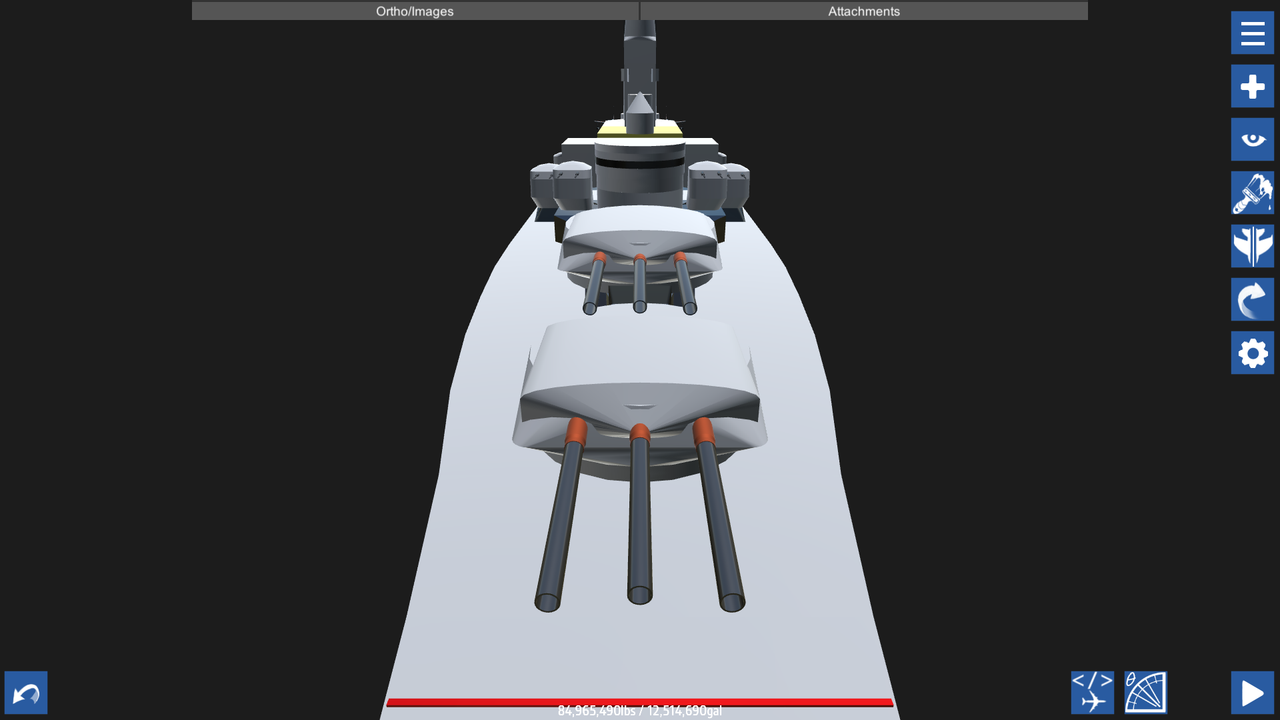 AA Turrets: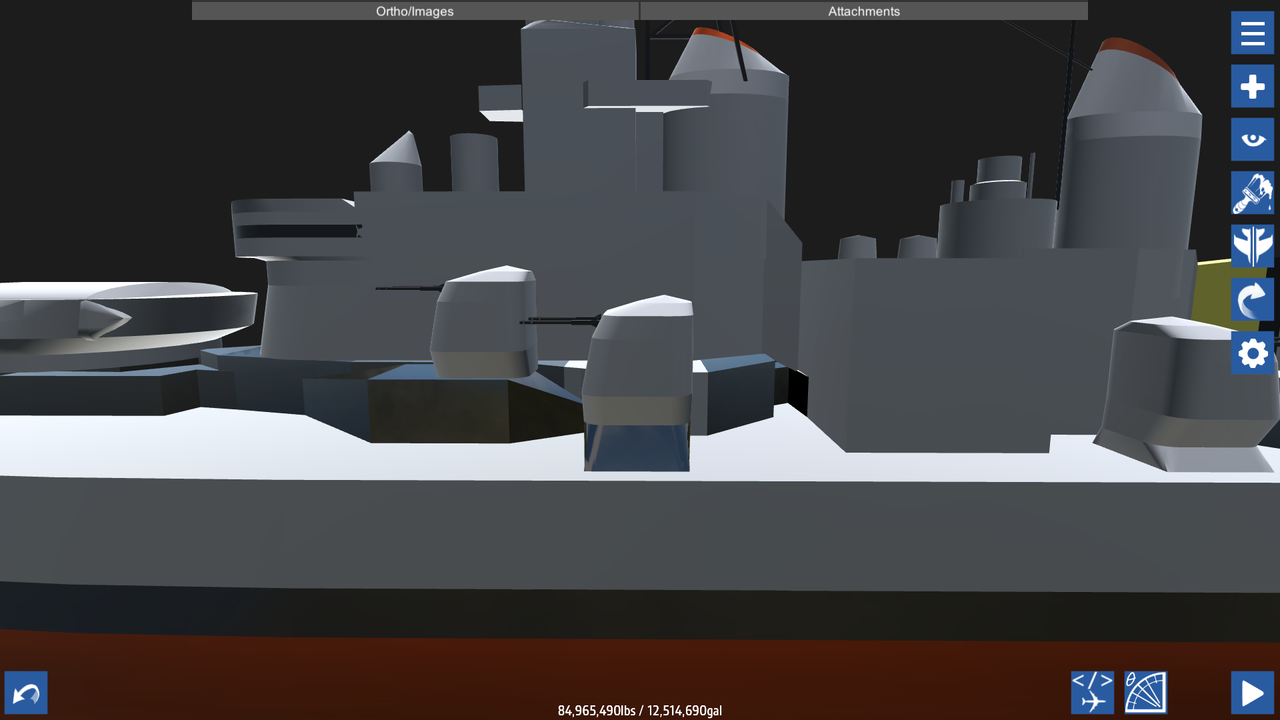 Float-planes: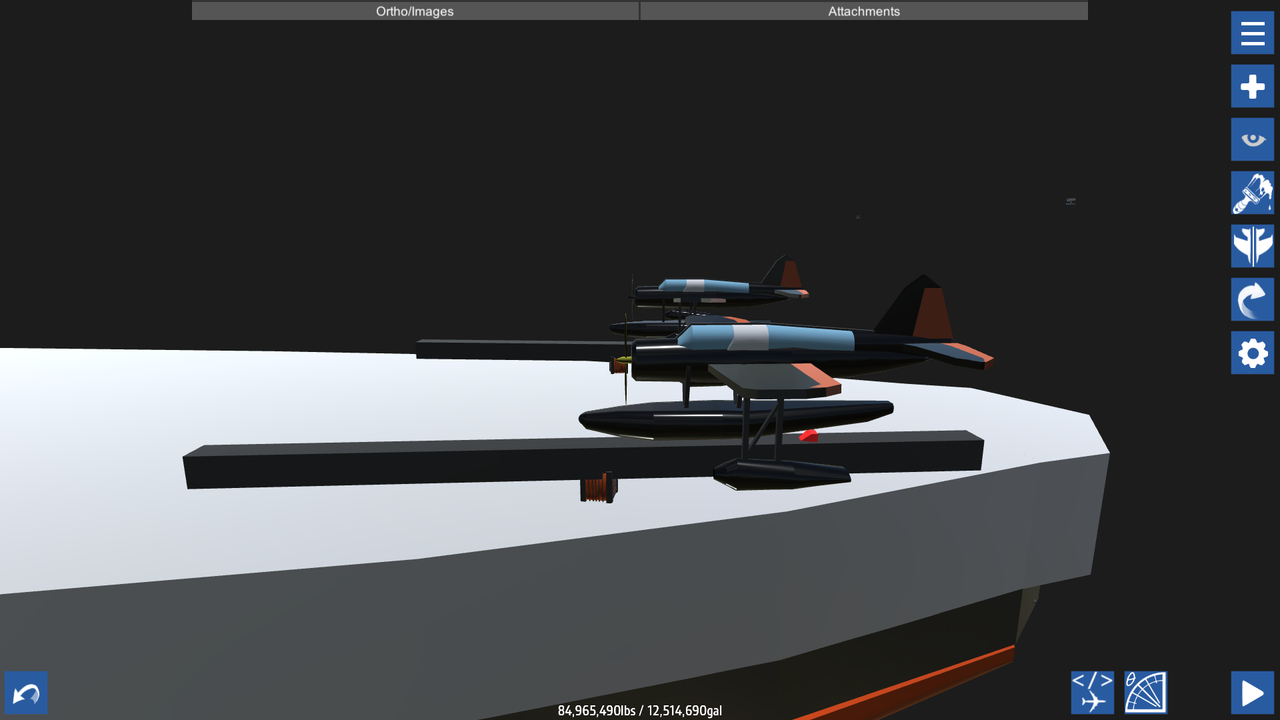 Here's some more details of the ship
I tried to make it as accurate as possible while keeping a low part count and lag.
---
I hope you like it!
-HR
Specifications
General Characteristics
Predecessor

USS Missouri

Created On

Windows

Wingspan

55.0ft (16.8m)

Length

448.7ft (136.8m)

Height

105.0ft (32.0m)

Empty Weight

995,693lbs (451,639kg)

Loaded Weight

-4,734,385lbs (-2,147,483kg)
Performance
Power/Weight Ratio

0.003

Horse Power/Weight Ratio

2.353

Wing Loading

198,428.1lbs/ft2 (968,811.0kg/m2)

Wing Area

428.2ft2 (39.8m2)

Drag Points

164554
Parts
Number of Parts

623

Control Surfaces

30
---