Featured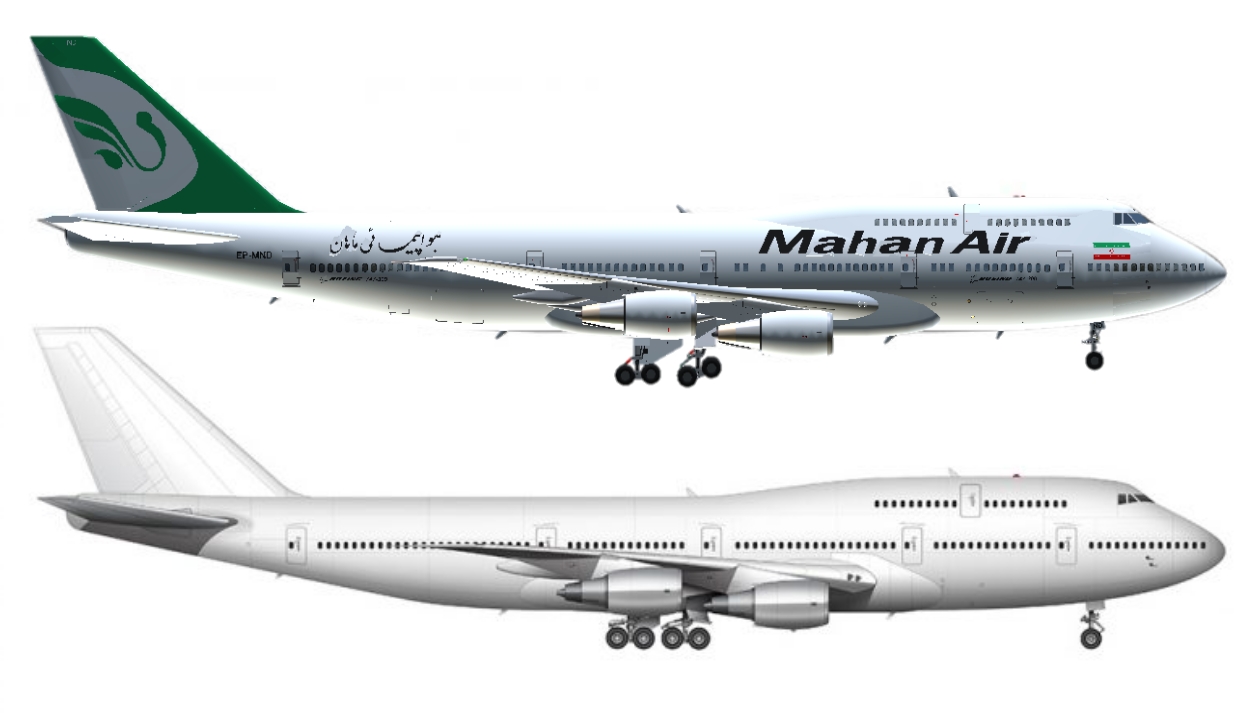 "I would like to congratulate Sinnacraft for going ahead with this design, even though it required a lot of work. I thank him for putting in the details required to make it, by far, the best 747 on the website."
-KLM_747
"Very stable and lovely"
-PoinX25tlessWhyShouldI
"It is a very beautiful build and the attention to detail is amazing."
-@2Papi2Chulo
"no that's some flight simulator it can't be SP"
-memri
"how?"
-memri
---
Intro
Undoubtedly, the Boeing 747 is one of the most popular aircraft in the world, and of course in the SP. Some famous builders (users) in SP each have 747 different types, but I also have something much bigger and much different for them...Something that has never existed on this site until today.
after 1 month and several days, I proudly built a very rare (limited) and very accurate Boeing 747, which is a very complete and flawless masterpiece of its kind. This aircraft is the result of my collaboration with Klm_747 (thanks him), which aims to Joining his 747 project is to gain more experience and design skills, and of course this aircraft is co-built and are half of the important parts of his construction. The paint and livery used in this aircraft is based on a real example, which is made to pay homage to the one of rarest Boeing 747-300/Combi Series in the world, namely "EP-MND", which unfortunately is permanently grounded in maintenance service hanger. due to a technical defect and her sistership "MNE" is still Active!
November-Delta is my favorite and memorable plane, which, of course, I had the honor of boarding less often!
At the Last This aircraft will show you all my strength and skills, even in detailing and in making replica livery.
-Have Safe Flight with Real Queen of Skies!

---
Legend of Queen
Boeing 747-3B3M Combi
Boeing announced the Boeing 747-300 in 1980, and it would cease being on sale five years later in 1985. During that time, the aircraft amassed roughly 81 orders. 56 passenger 747-300s. 21 combi passenger freight versions 747-300Ms. Four Japanese-only short-range high capacity 747-300SRs.
The 747-300 introduced a new straight stairway to the upper deck, instead of a spiral staircase on earlier variants, which creates room above and below for more seats.
Minor aerodynamic changes allowed the -300's cruise speed to reach Mach 0.85 compared with Mach 0.84 on the -200 and -100 models, while retaining the same takeoff weight. The -300 could be equipped with the same Pratt & Whitney and Rolls-Royce powerplants as on the -200, as well as updated General Electric CF6-80C2B1 engines.

---
Features

• Extremely stunning details and replica livery with register codes.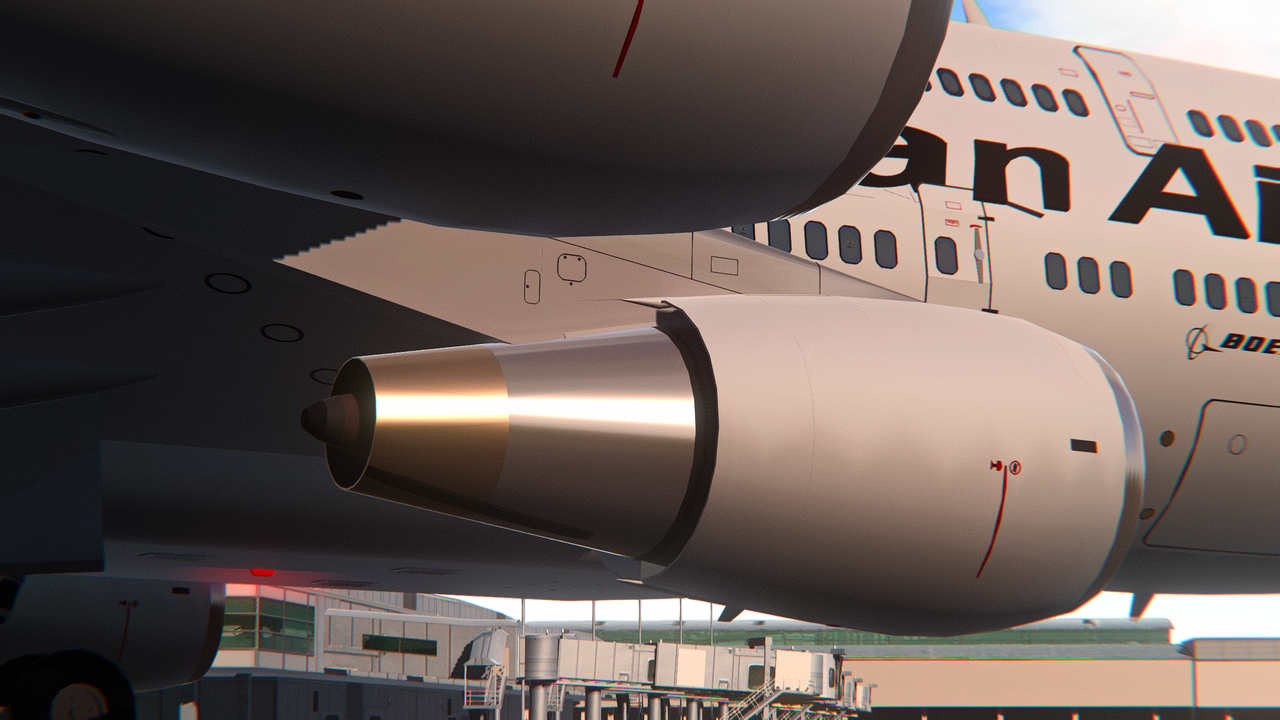 • x4 Detailed and Customized General Electric CF6-50 Engines with working Spirals and with 38 custom blades count. They're using FT code for thrust reversing and they will not be activated in the air.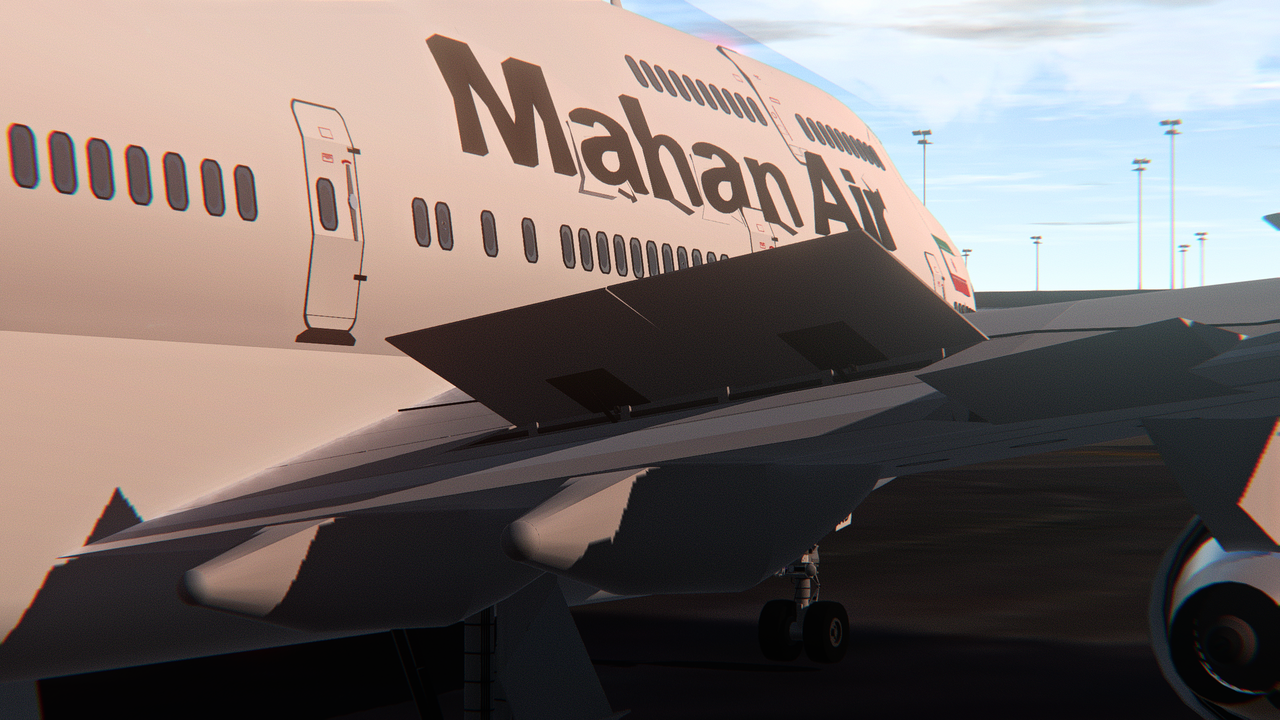 • Functional and Animated wing parts such as : Spoilers (airbrakes) and leading edge slats...

• Flexible two-section wings

• Working Cockpit lights without using Beacon lights
• +10 Camera with different view and positions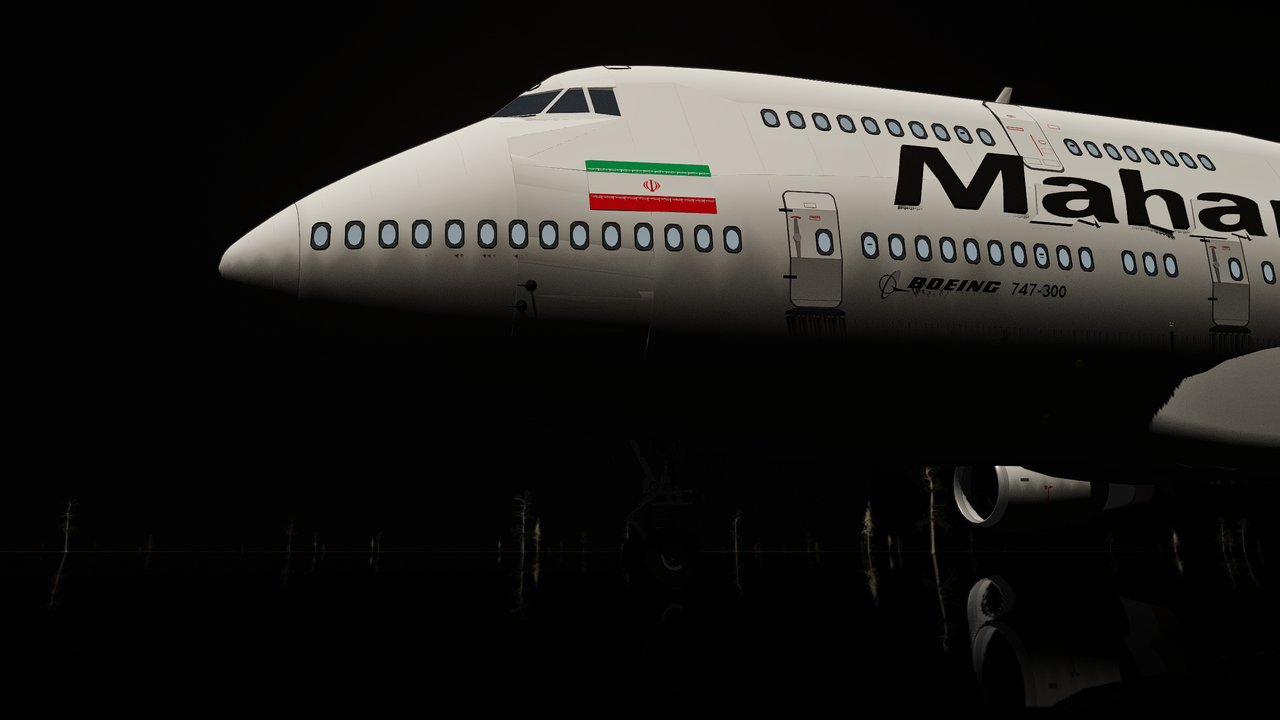 • Windows lights will be Activated at night
and also Nose landing gear lights will be activate when be gear down for landing.
---
Controls
VTOL = Flaps
Trim = Trim Level
Landing Gear = Landing Gear [FT]
AG2 = Thrust Reversing [FT]
AG5 = Auto Pilot
AG7 = Cockpit Light
AG8 = Nav. Lights
Brake = Brake and Airbrakes
Yaw = Yaw and for turning on ground with body landing gears and nose landing gear [FT]
Notes :
To fly, Please be sure to set the physics to medium or high so that you do not have problems during takeoff, set the flaps to 10 or 15 to request.
---
Gallery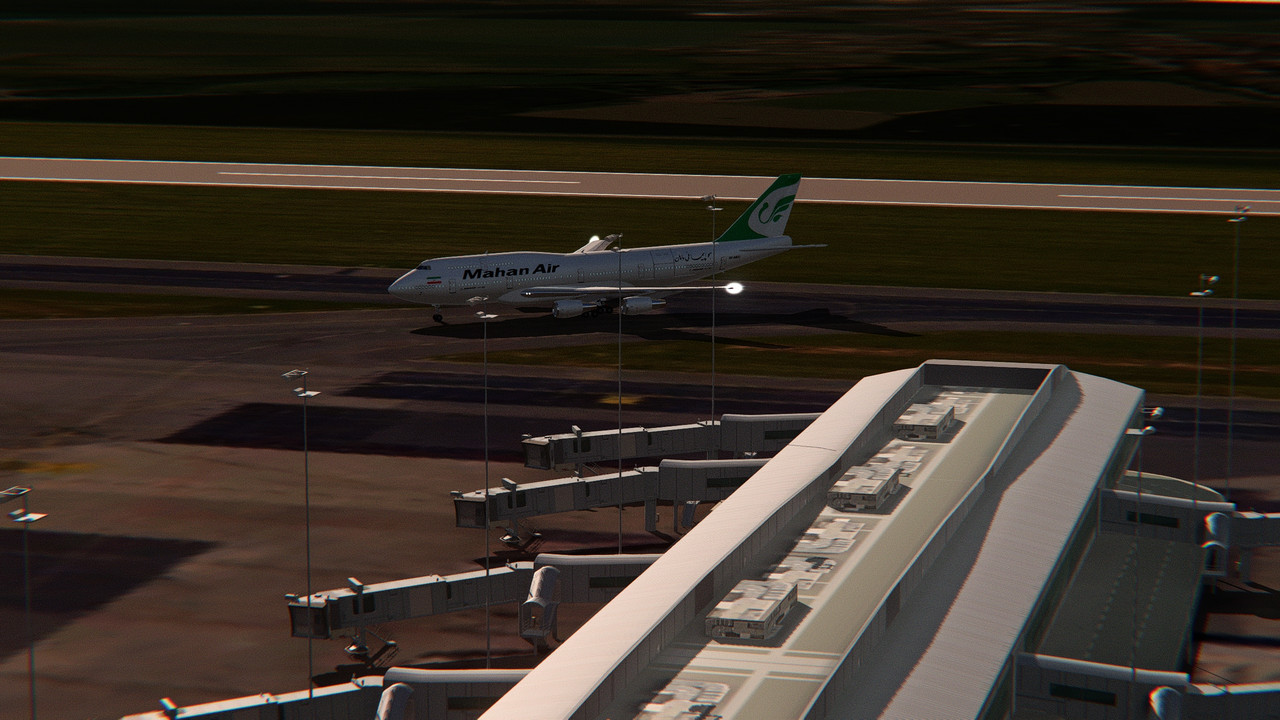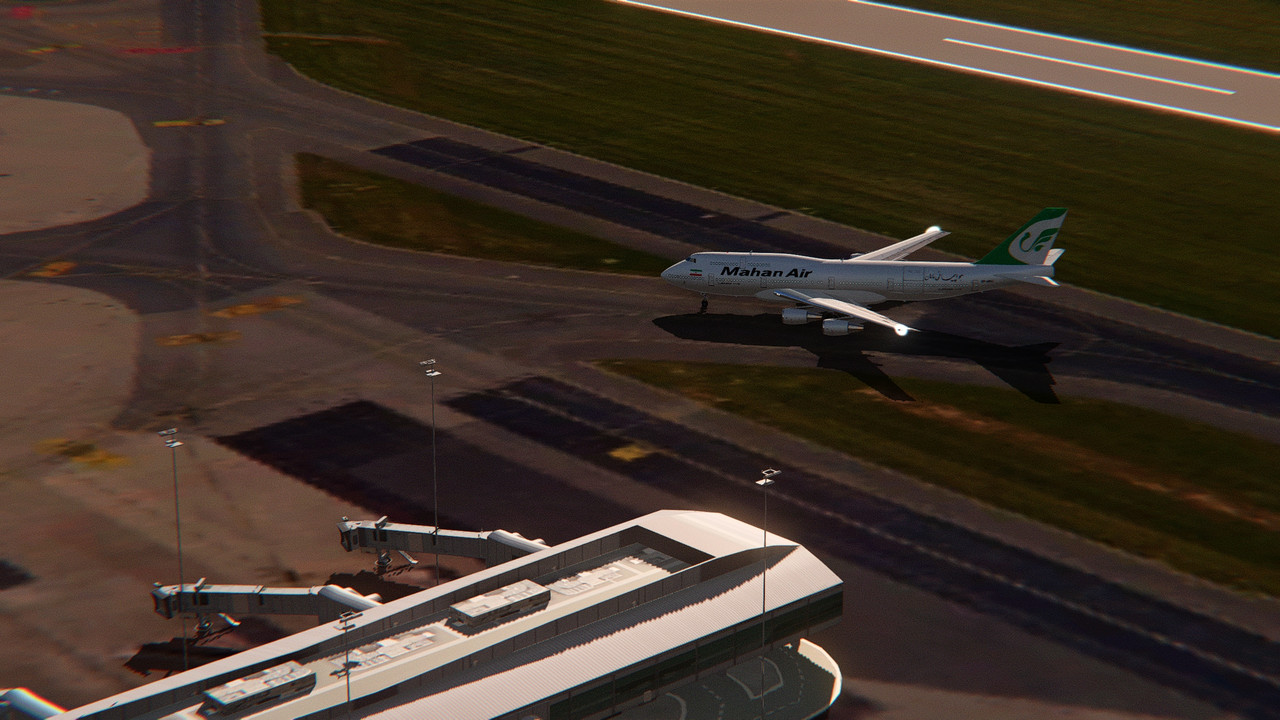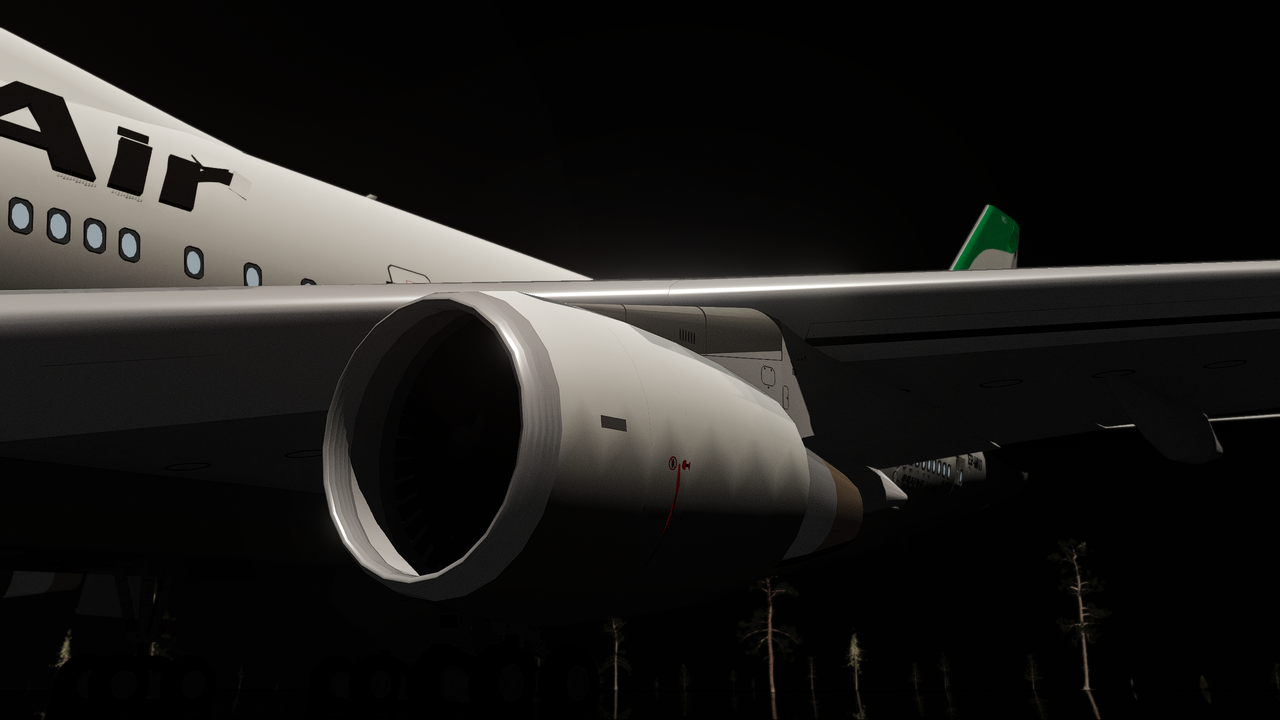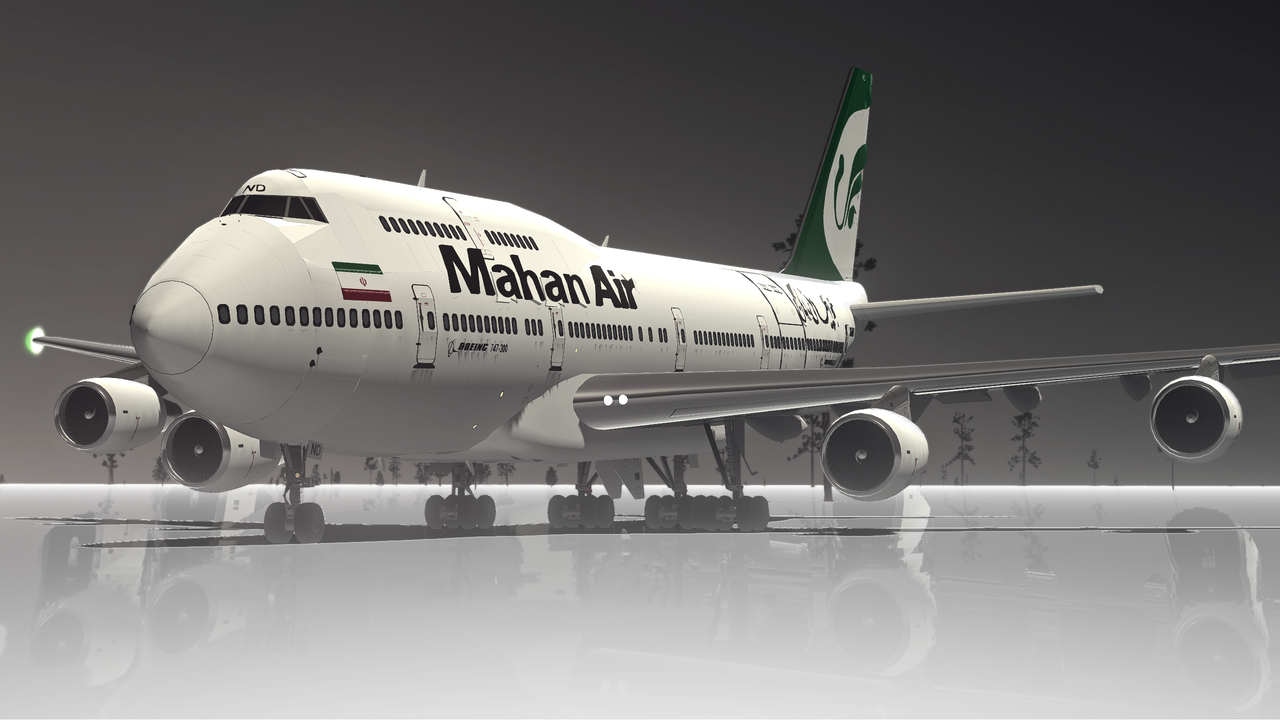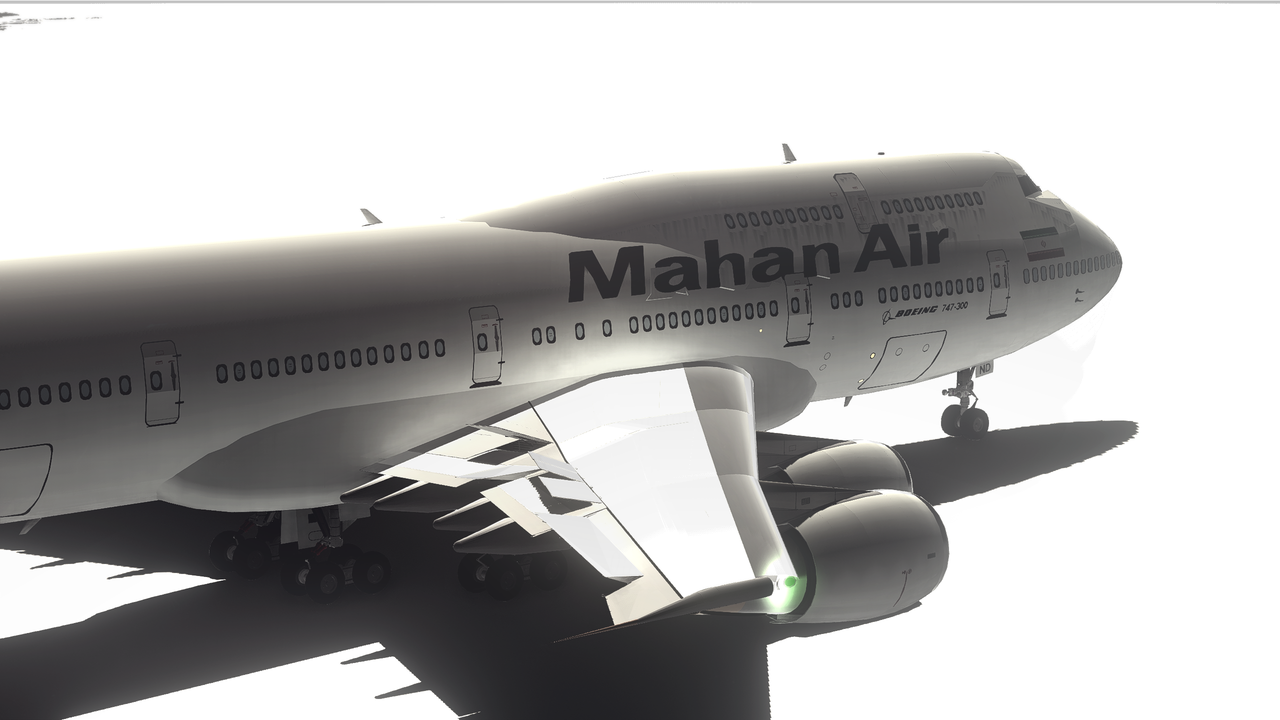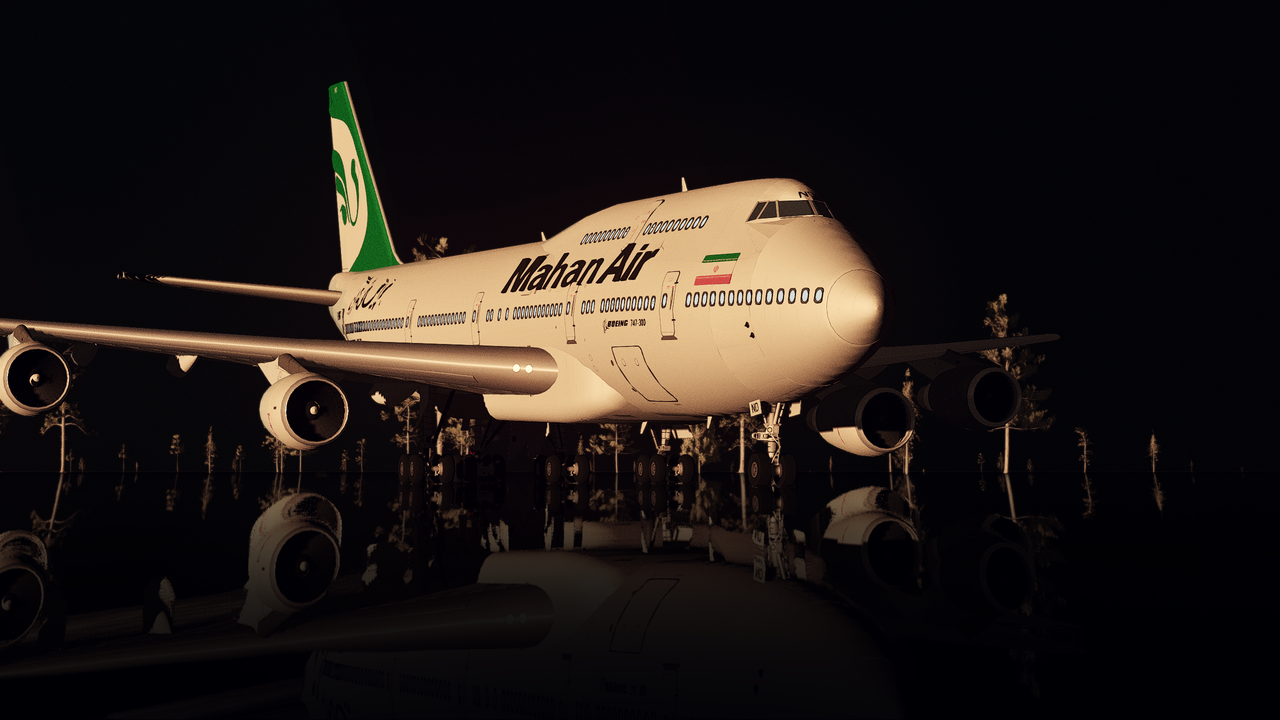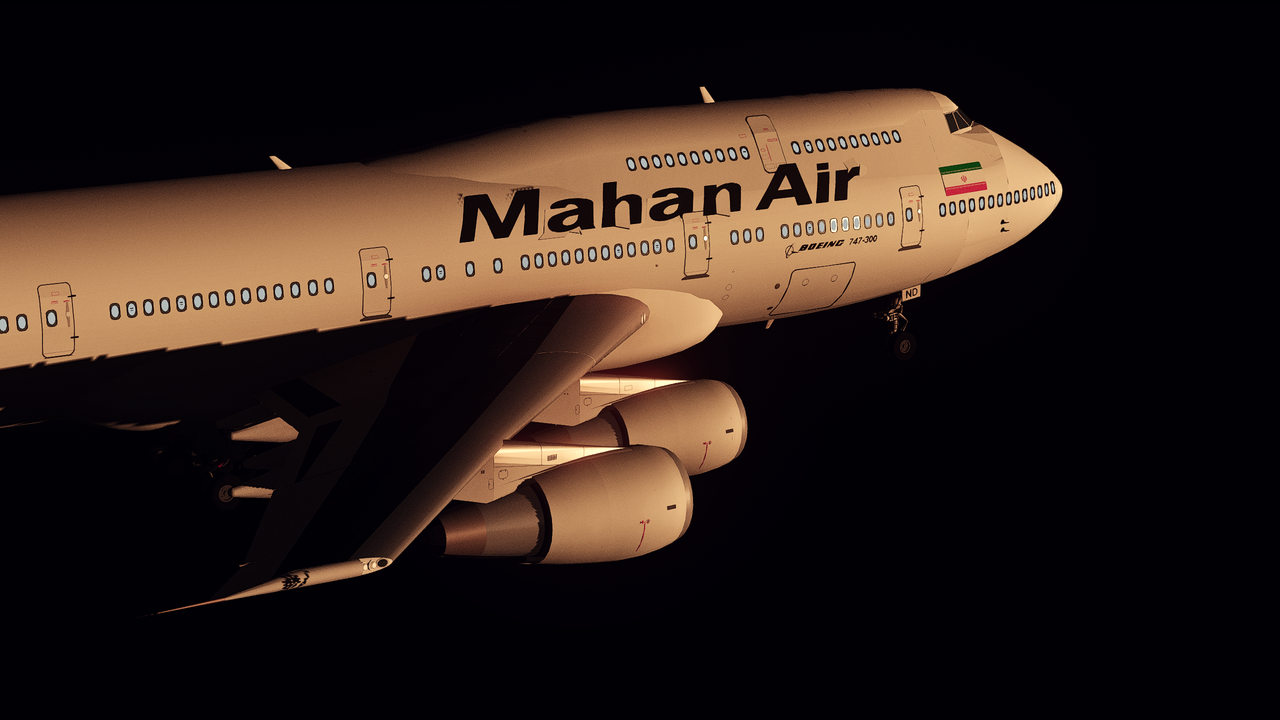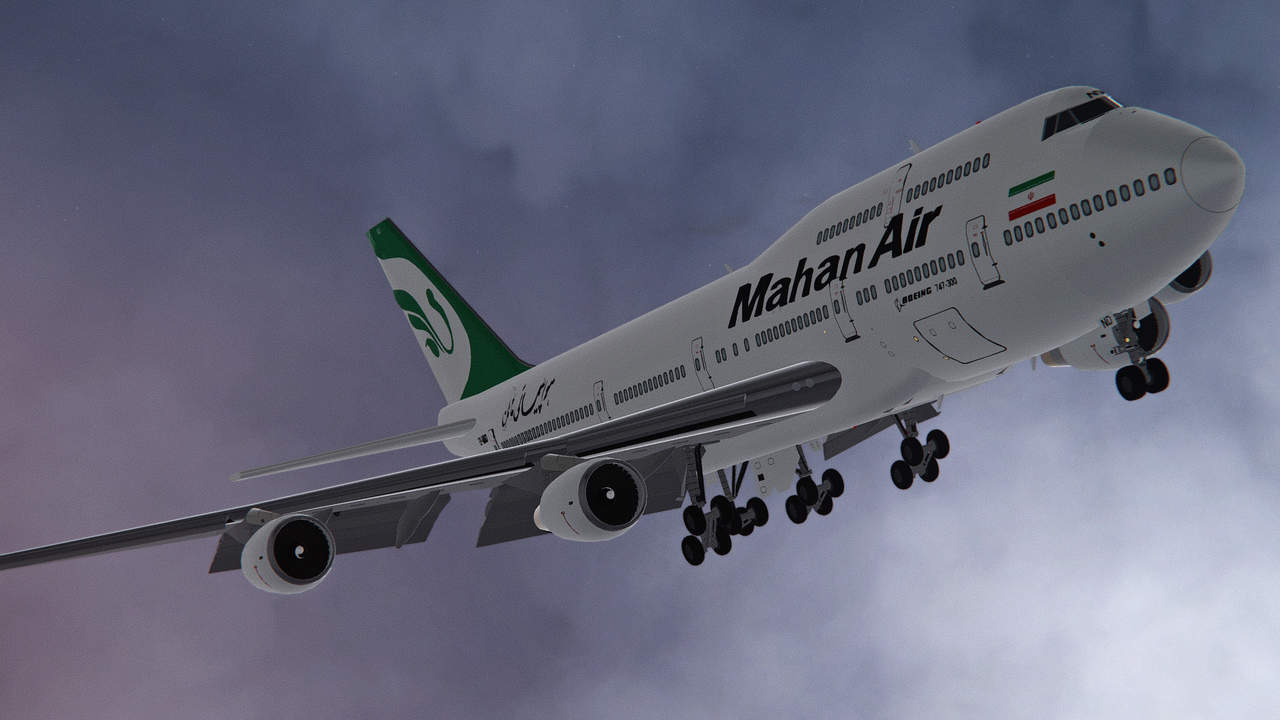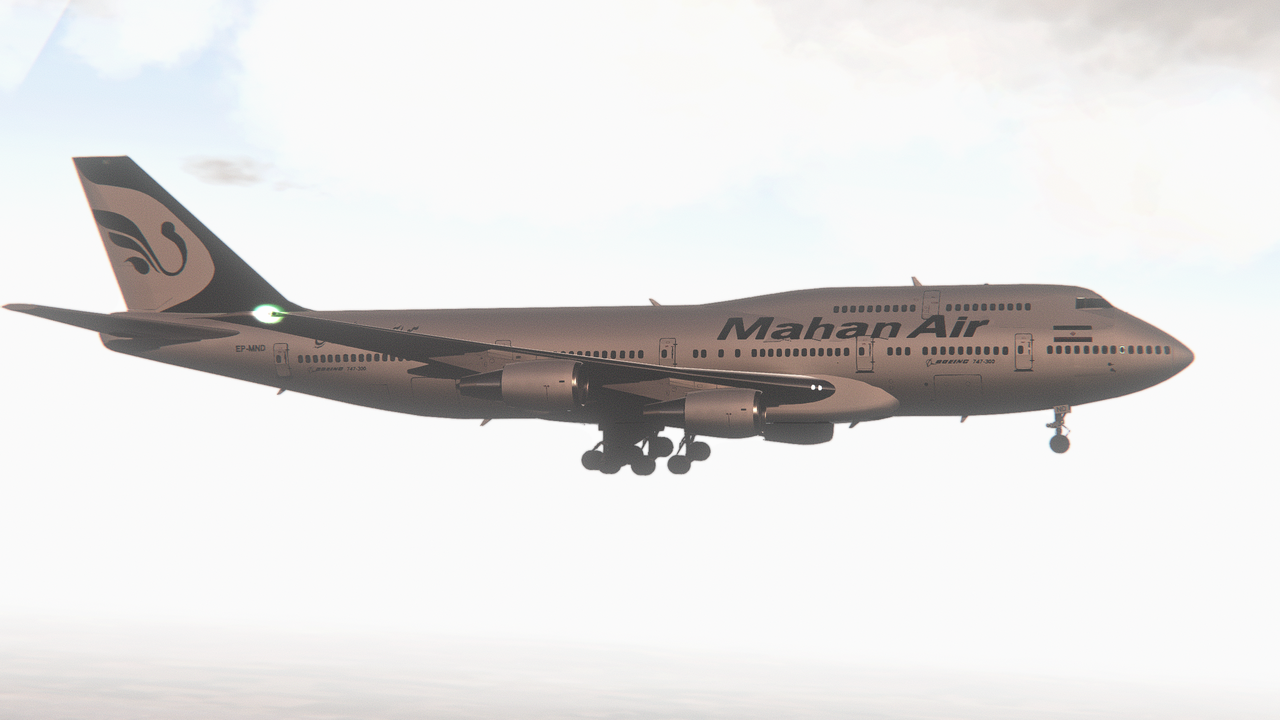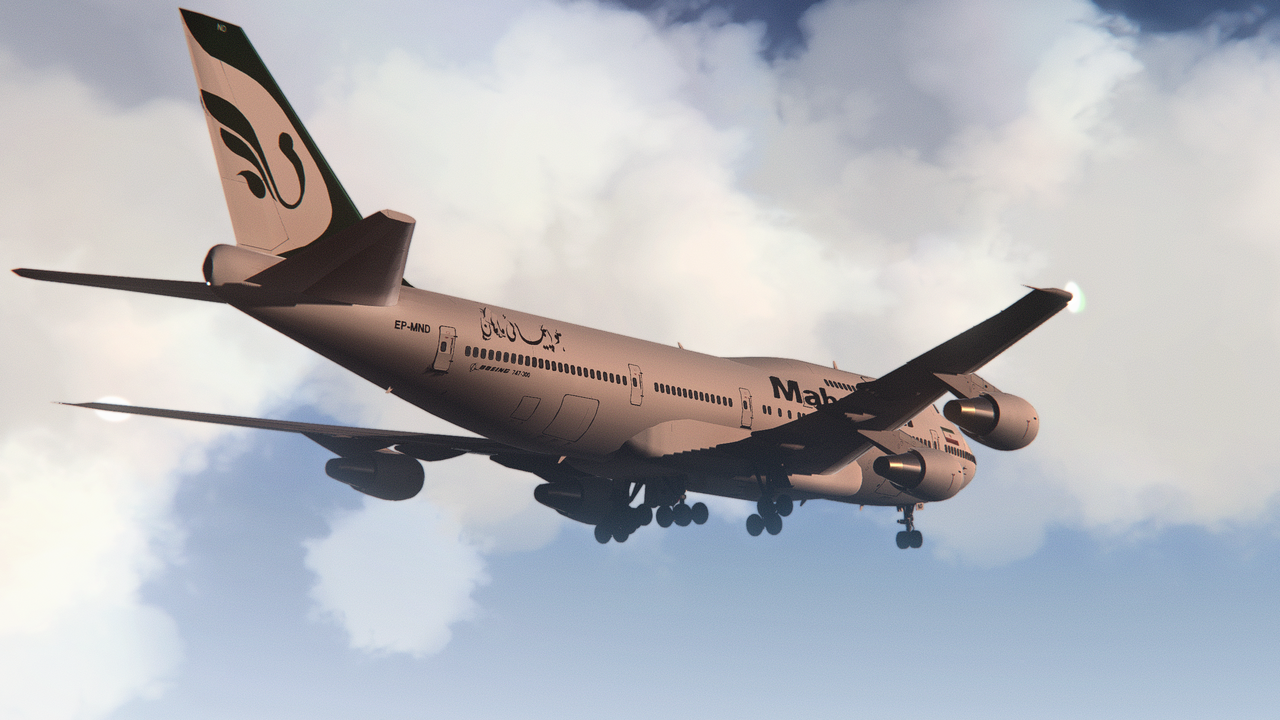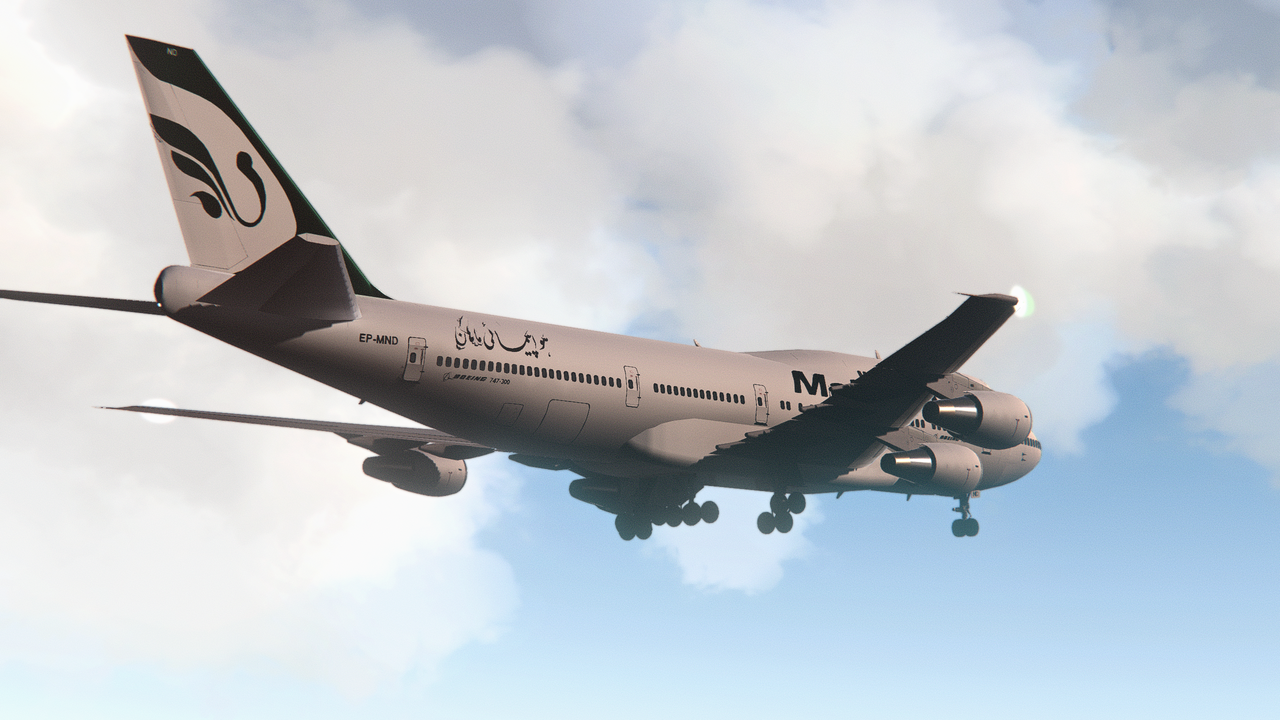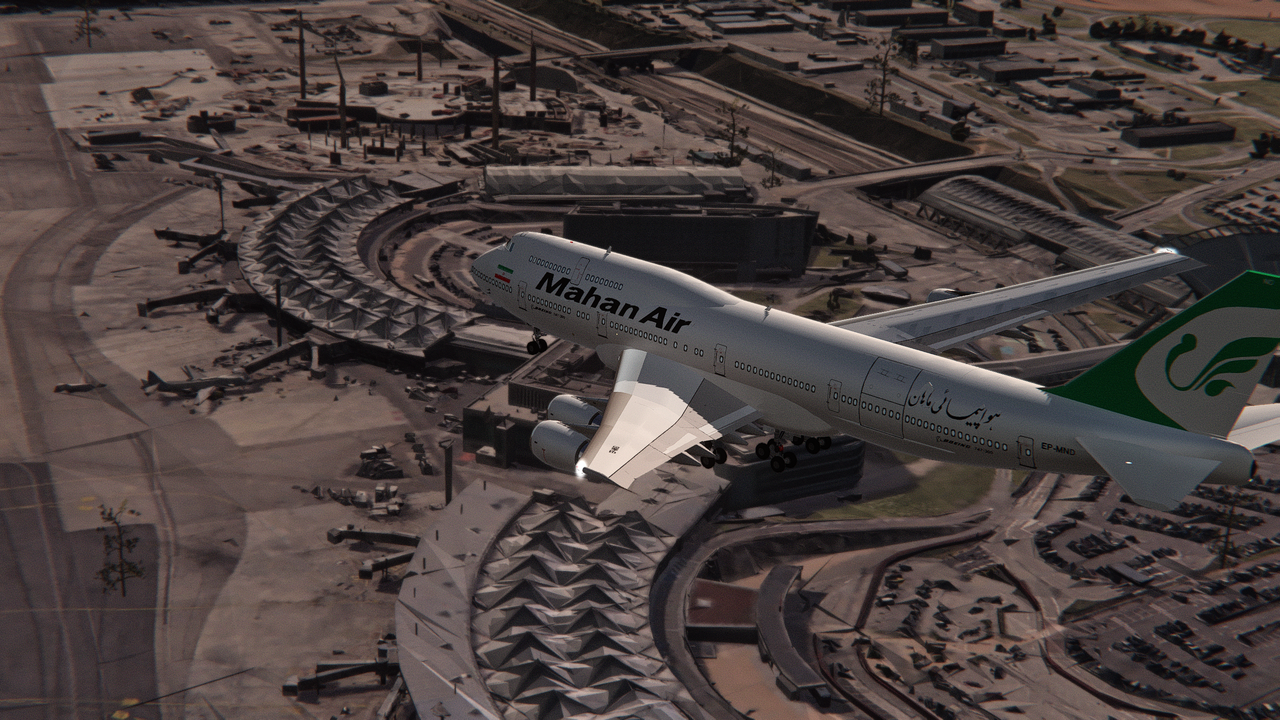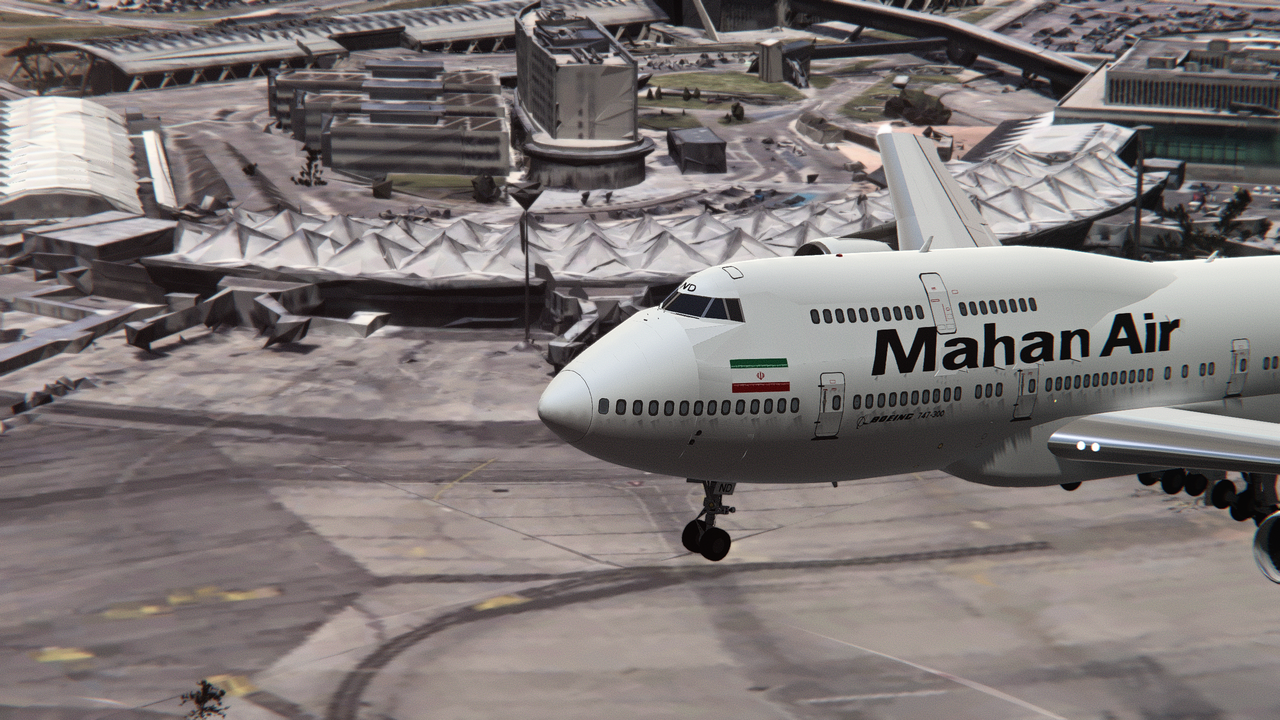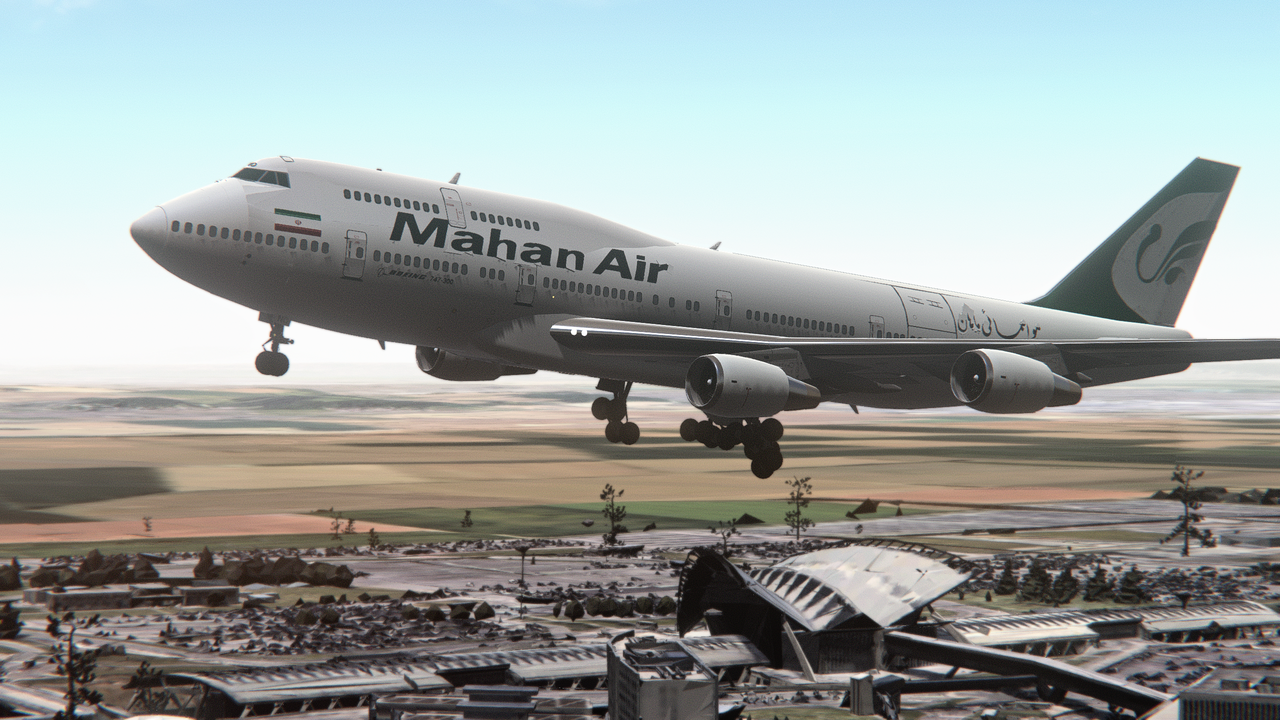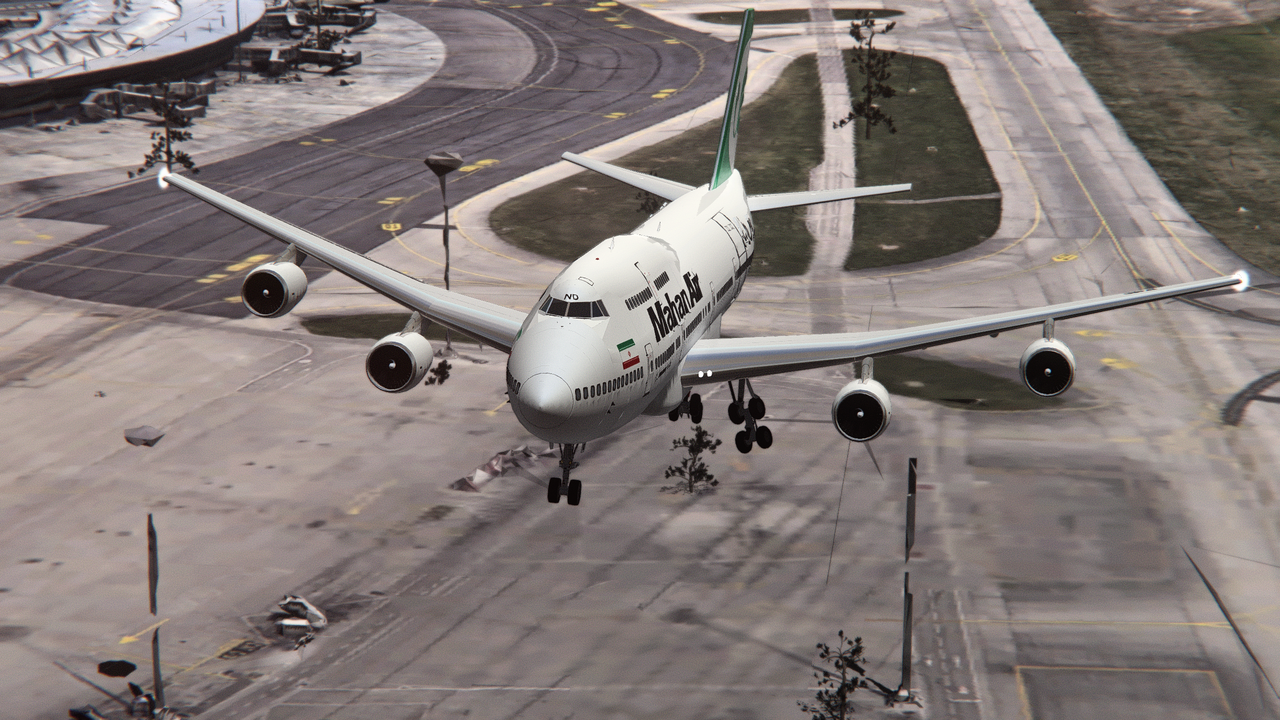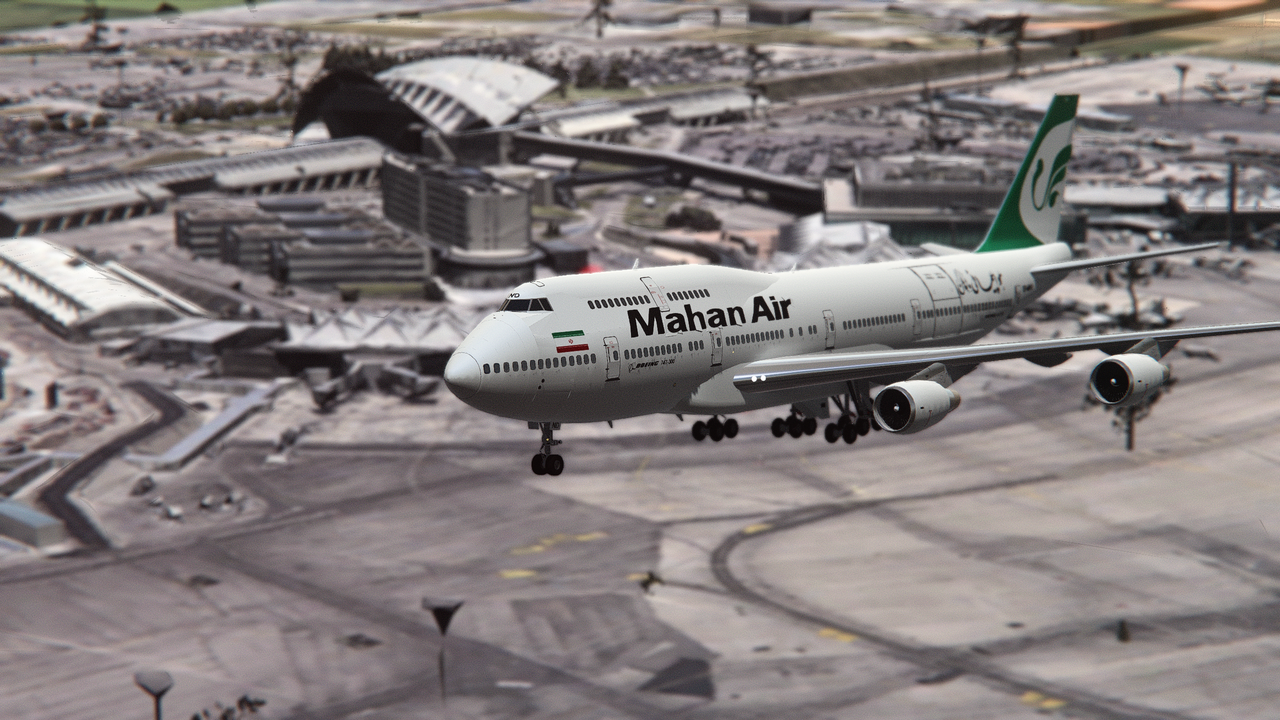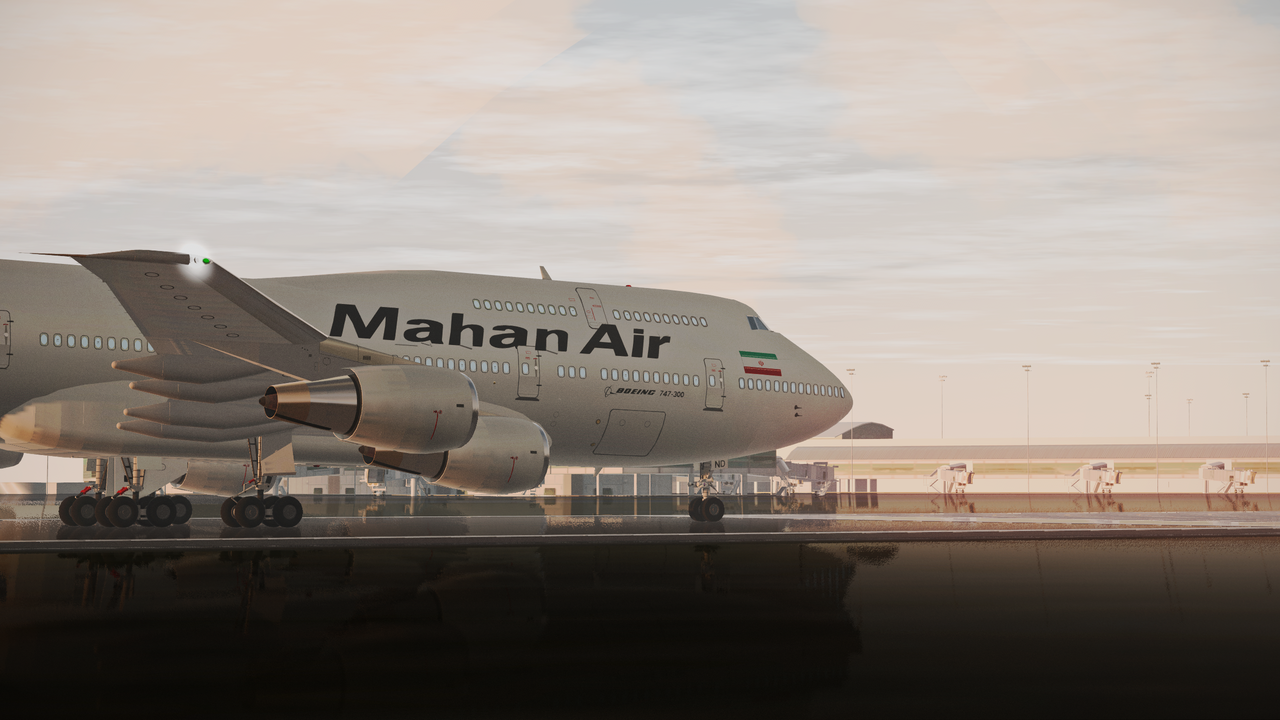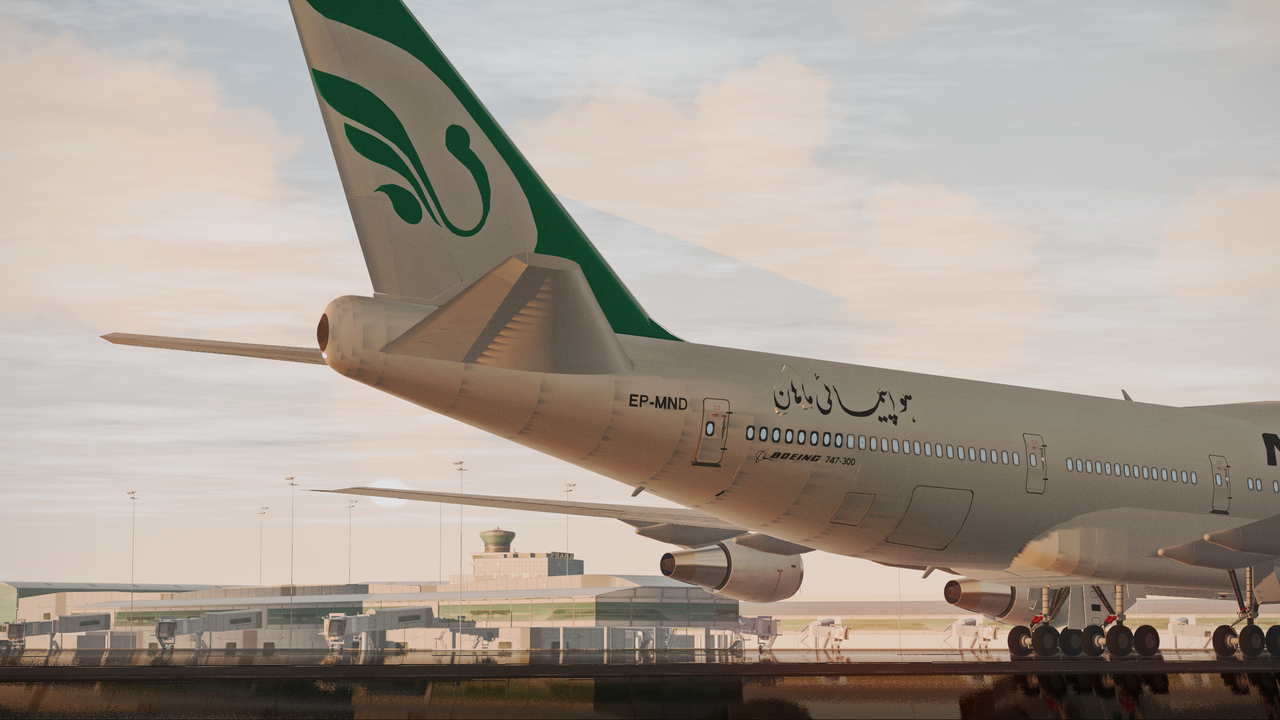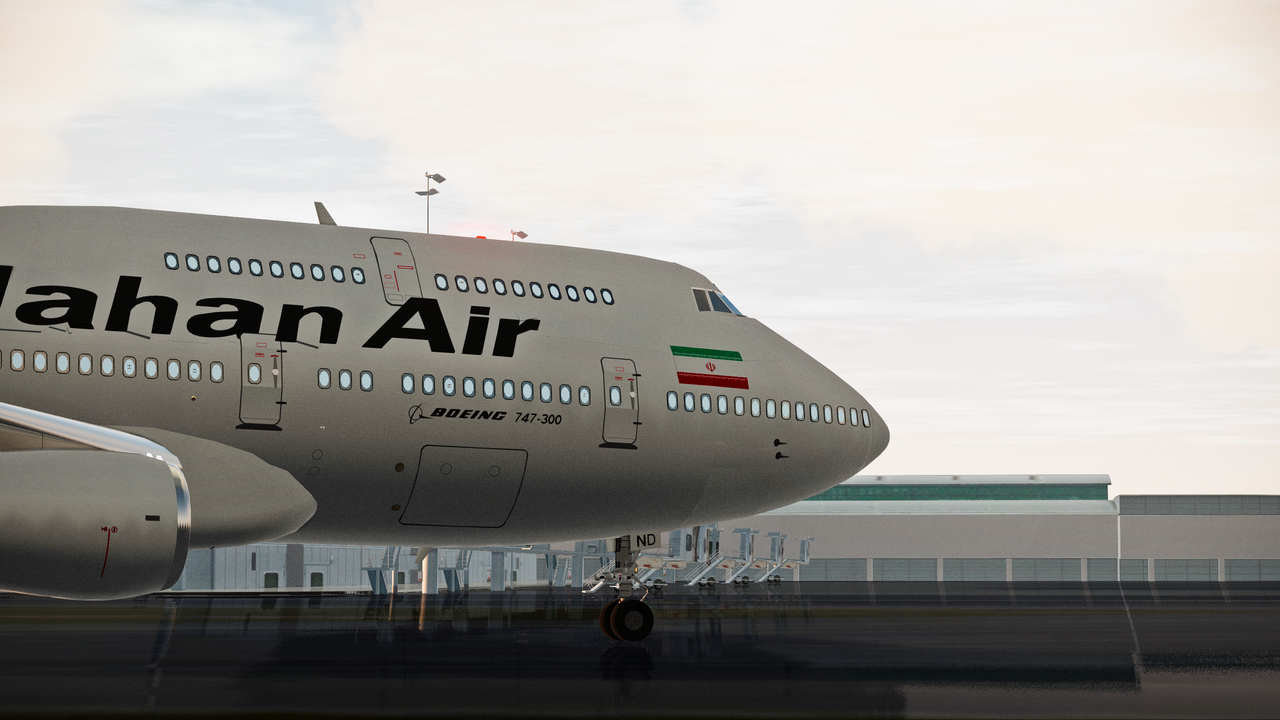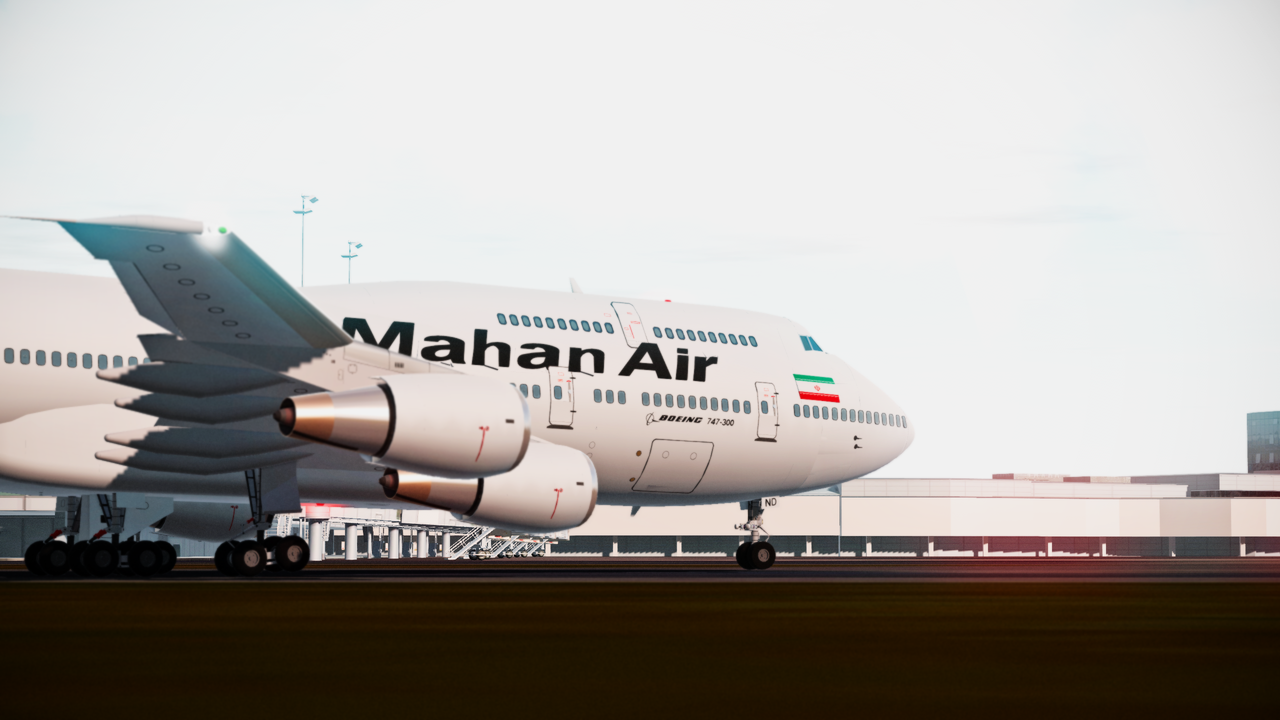 Real Model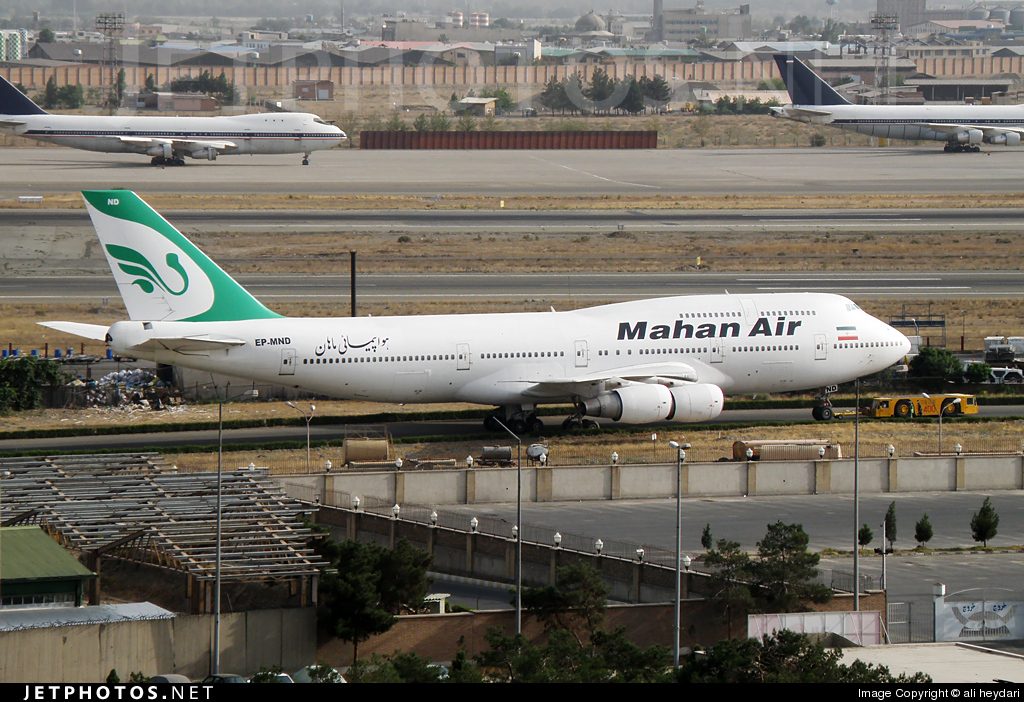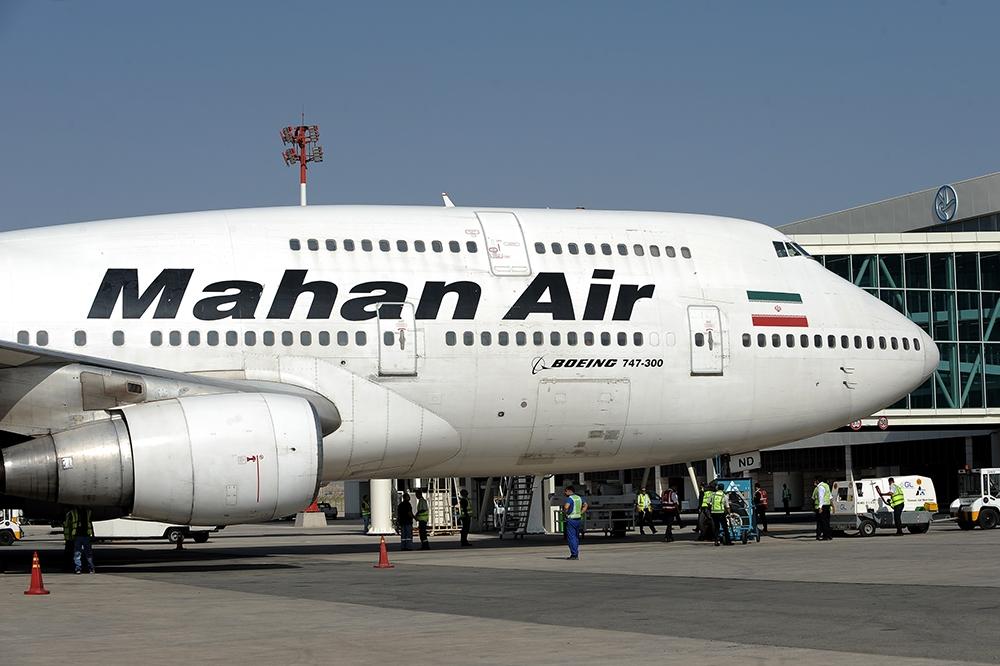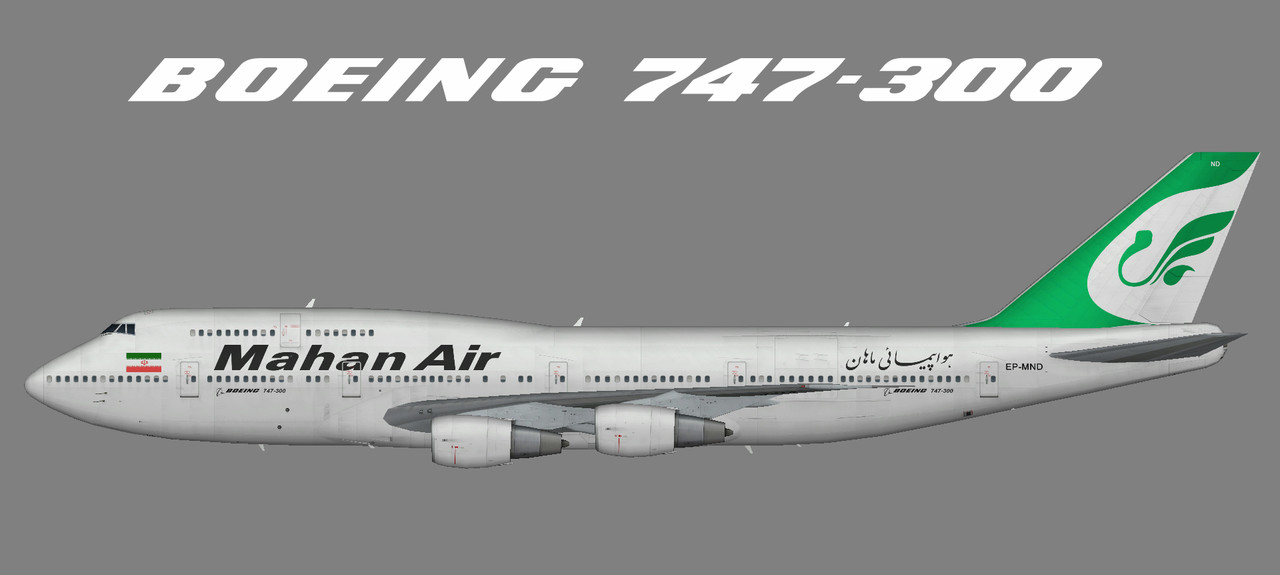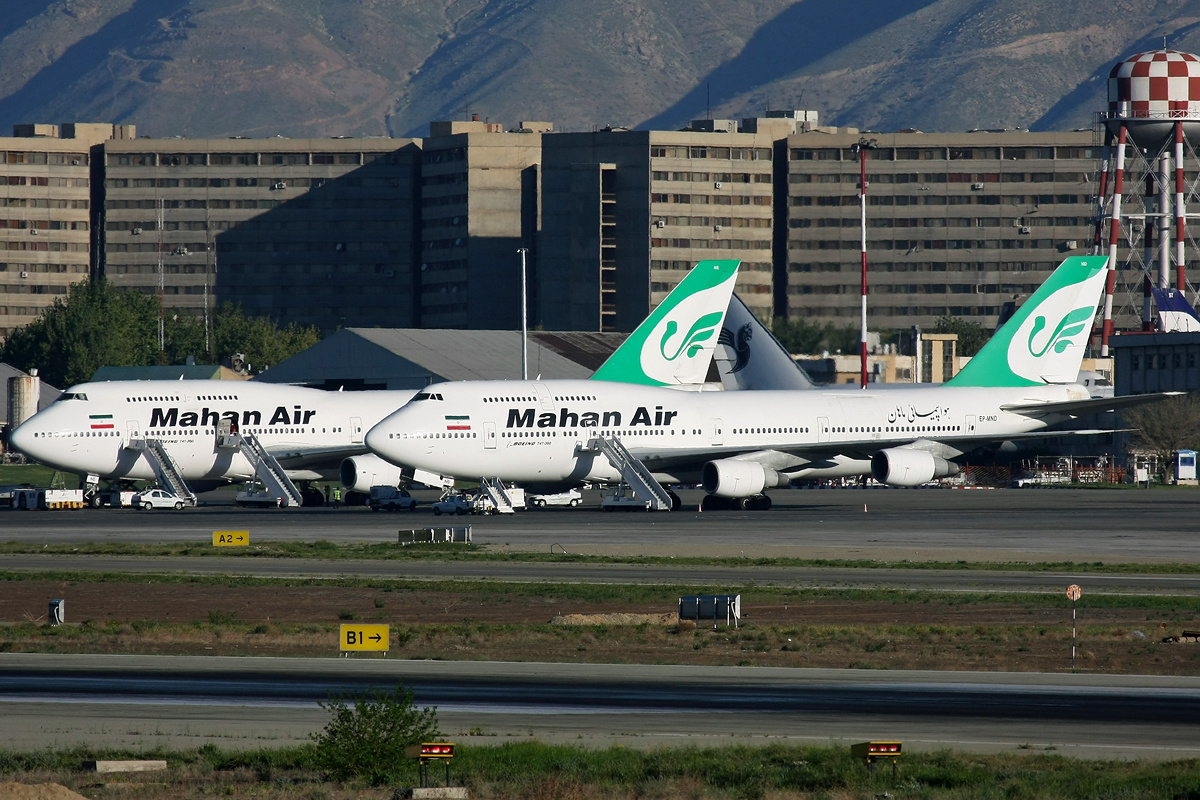 ---
Credits
Main Wings, Main (wing) and Body Landing Gears and Nose section are modified by me and was built and under licensed by @KLM_747 with permission and reserved all rights. Those Engines and front Landing Gear and other parts was built by me, and thanks him for giving me some advices.
@Kennneth for very hot Screenshots
Test Flight Team
thanks for @2Papi2Chulo and @BogdanX and @PoinX25tlessWhyshouldi for test flight and for some advices and feedback.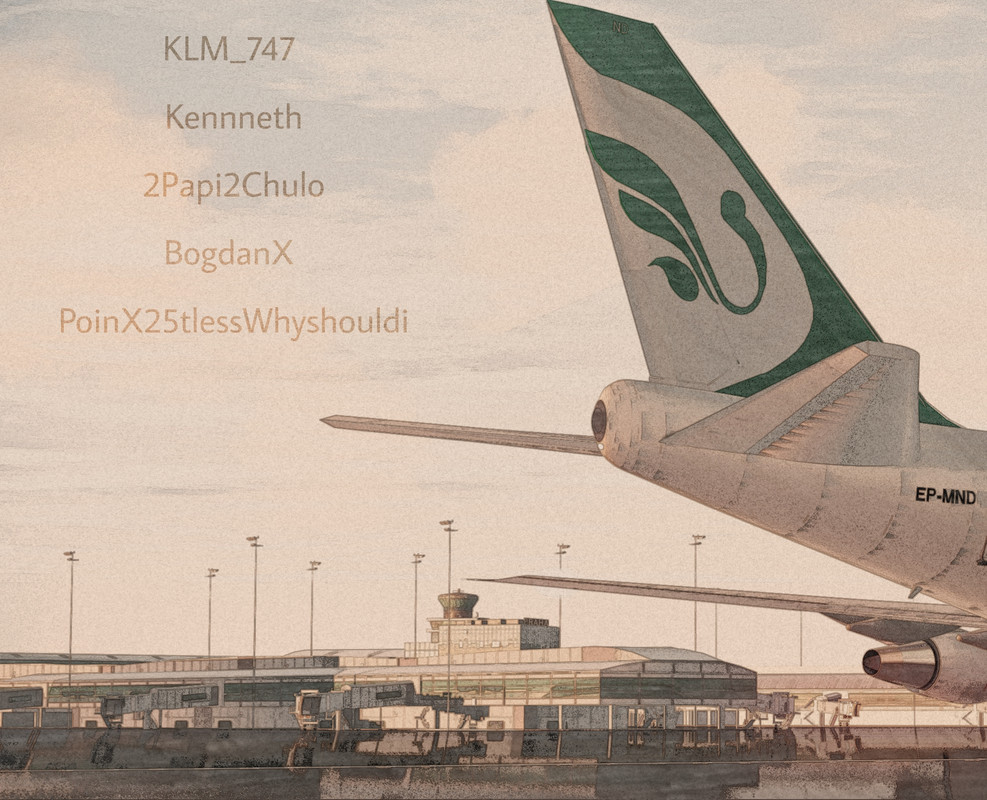 And thanks to @Tucan and others peoples in "Simple Planes Collab Server" and "SPBC" who guys gave me more motivation and admiration to my plane :)
If you are unable to load the aircraft due to the condition of your device, you can download and keep the photos instead.
Specifications
General Characteristics
Successors

2 airplane(s)

This plane has been featured

Created On

Android

Wingspan

202.8ft (61.8m)

Length

236.4ft (72.1m)

Height

67.4ft (20.5m)

Empty Weight

-102,781lbs (-46,620kg)

Loaded Weight

328,810lbs (149,146kg)
Performance
Power/Weight Ratio

1.373

Wing Loading

42.5lbs/ft2 (207.7kg/m2)

Wing Area

7,728.3ft2 (718.0m2)

Drag Points

12651
Parts
Number of Parts

5530

Control Surfaces

8
---