Sukhoi SU-57 "Felon"
An update version with fully functioning cockpit and instruments from patch 1.11 HERE.
---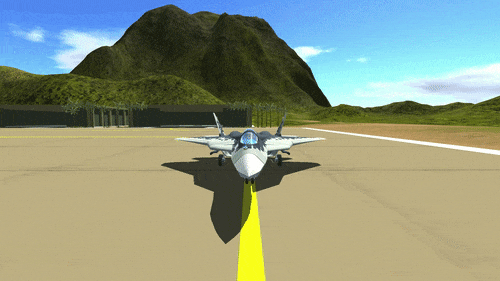 ---
656 parts version (degraded pixel camo) here.
471 parts version (prototype livery) here.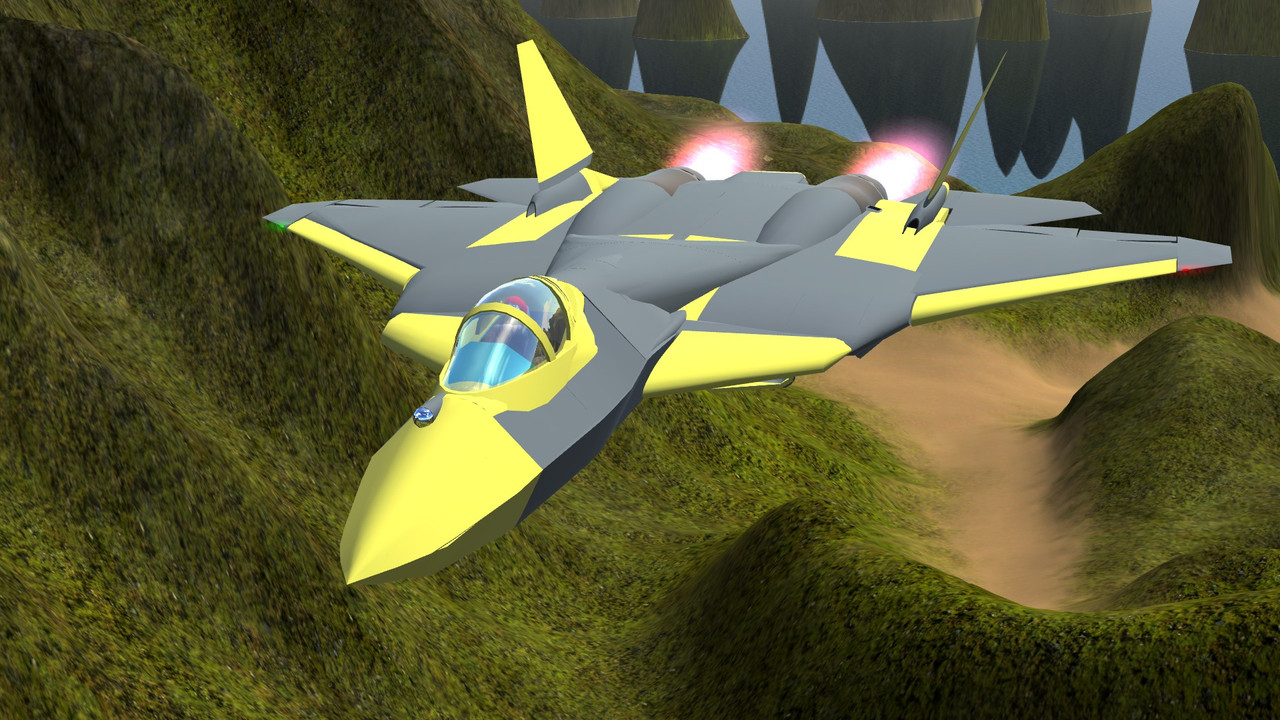 ---
HI
This is my take on the SU-57 Felon.
Comes with my most advance fly-by-funky-tree system, I use PID in control surfaces which result in the aircraft flying super smooth.
But there is a problem, PID won't work for more than 4 rotator somehow so I have to use PID for just elevators and rudders.
I modeled this plane's engine after the second stage engine, that's why the nozzle is serrated.
And there are limited source material that I can get my hand on so there surely will be some inaccuracy here and there.
For performance, I set my engine thrust to 107.9 kN (24,300 lbf) dry and 171.7 kN (38,600 lbf) in afterburner and I just get the mass and wing loading close to what the source said.
Enough rant.
I hope you all enjoy flying my Felon!!
---
Features:
3D thrust vectoring
post-stall maneuvers and supermaneuvrability.
Relaxed stability flight model.
PID Fly-by-funky-tree system.
Custom landing gear and landing gear sequence.
G-force simulated cockpit view
G-force limiter
Gun smoke and tracer effect.
Wing bending under g load.
Custom weapons bay.

---
Controls:
AG1: Supermaneuvrability mode. (Disable aoa limiter to be able to do PSM.)
AG2: Disable g limiter
AG3: Flaps.
AG4: drogue parachute.
AG8: Toggle navigation lights.
---
Supermaneuverability
AG1 is what you need to activate to do impressive maneuvers, when you press AG1 There are no visual indication that supermaneuvrability is on , the aircraft will gain more maneuverability and will when you are slow enough. (about 450 km/h)
---
Gallery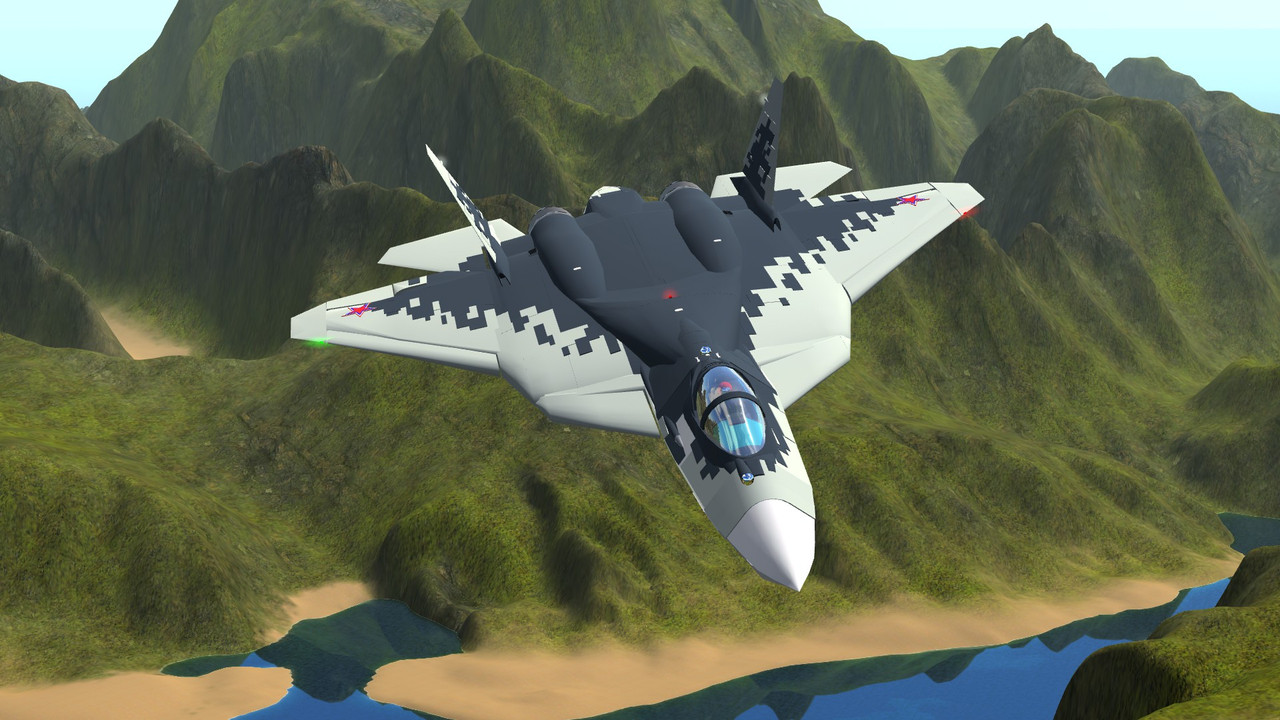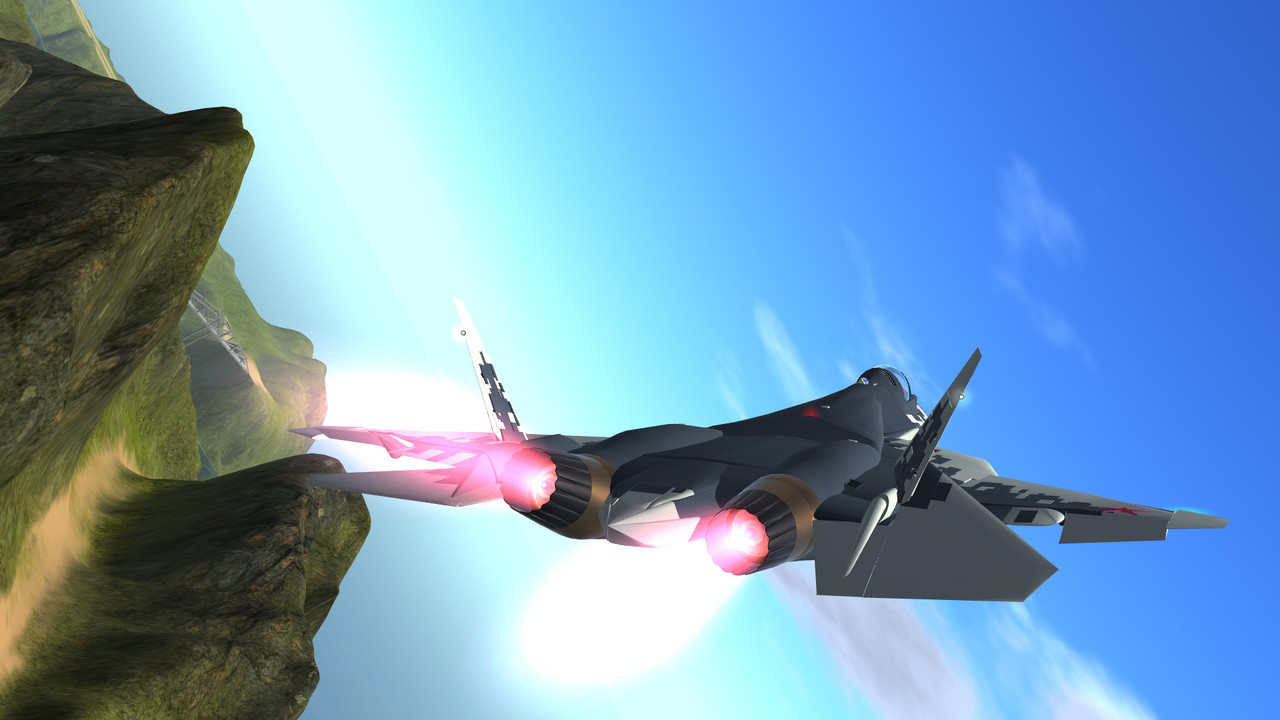 - Cobra maneuver.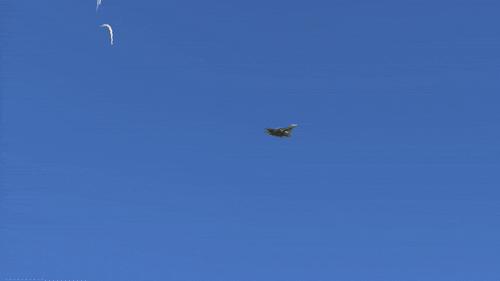 - Rolling Cobra maneuver.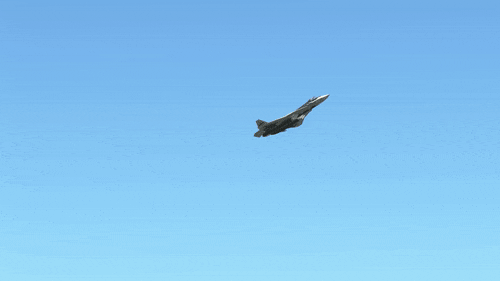 - Kulbit maneuver.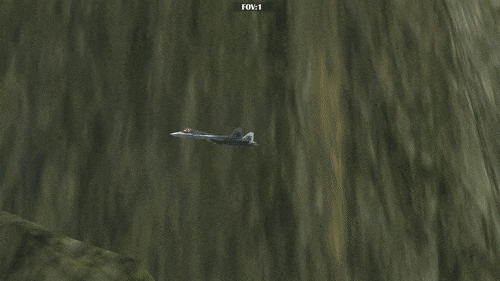 - Flat spin.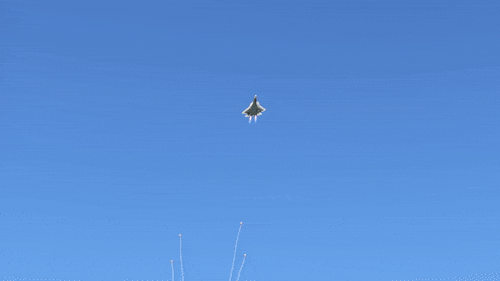 - My signature maneuver.

---
In fly-by-wire, the plane fly you.
You are merely a suggestion where to fly.
Specifications
General Characteristics
Successors

7 airplane(s)

Created On

Windows

Wingspan

48.4ft (14.8m)

Length

67.2ft (20.5m)

Height

16.2ft (4.9m)

Empty Weight

35,305lbs (16,014kg)

Loaded Weight

55,038lbs (24,965kg)
Performance
Power/Weight Ratio

4.164

Wing Loading

87.5lbs/ft2 (427.2kg/m2)

Wing Area

629.0ft2 (58.4m2)

Drag Points

2661
Parts
Number of Parts

929

Control Surfaces

4

Performance Cost

3,974
---