Some parts come from @ Anastvats
Bombs Based on @ realSavageMan & @ UnmanagedReservoir
Pictures come from @ Rafalemmm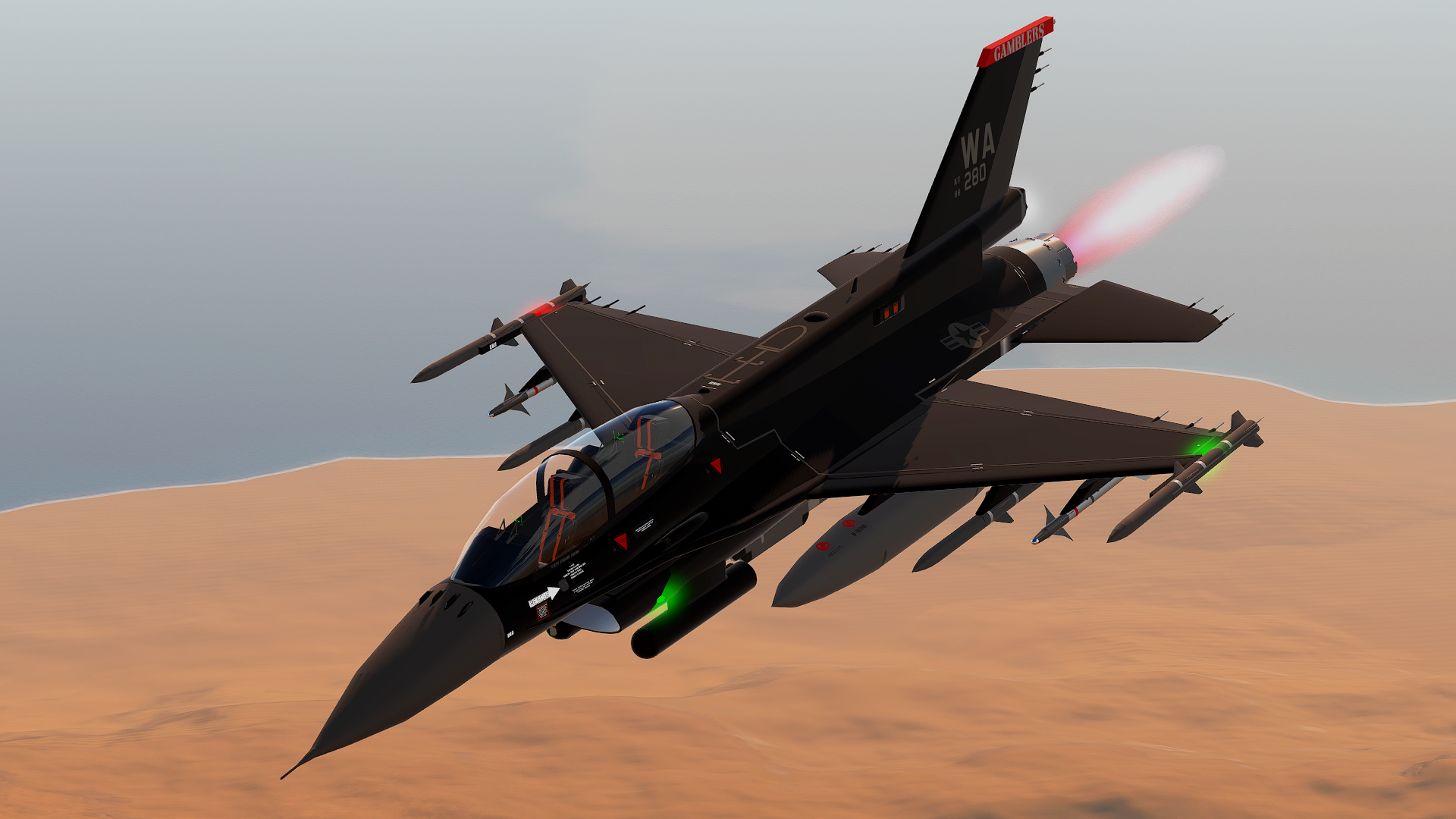 Wikipedia
The General Dynamics F-16XL is a derivative of the F-16 Fighting Falcon, with a cranked-arrow delta wing. It was originally conceived as a technology demonstrator, later entered in the United States Air Force's (USAF) Enhanced Tactical Fighter (ETF) competition but lost to the F-15E Strike Eagle. Several years after the prototypes were shelved, they were turned over to NASA for additional aeronautical research. Both aircraft are currently stored at Edwards AFB.
Originally, the single-seat version of the General Dynamics F-16XL was to have been designated F-16E, with the twin-seat variant designated F-16F. This was sidelined by the Air Force's selection of the competing F-15E Strike Eagle in the Enhanced Tactical Fighter fly-off in 1984. The 'Block 60' designation had also previously been set aside in 1989 for the A-16, but this model was dropped. The F-16E/F designation now belongs to a version developed especially for the United Arab Emirates Air Force, and is sometimes unofficially called the "Desert Falcon".
The two-seat aircraft have the enlarged avionics dorsal spine compartment which is located behind the cockpit and extends to the tail. It adds 30 cu ft (850 L) to the airframe for more avionics with only small increases in weight and drag.
Armament
Guns: 1 × 20 mm (0.79 in) M61 Vulcan rotary cannon
Hardpoints: 17 pylons with a capacity of up to 15,000 lb (6,800 kg) of payload (Note: stations 2-5 and 13-16 were split into groups, similar to the F-15E)

(An air-to-air left underside view of an F-16XL aircraft. The aircraft is armed with two wingtip-mounted AIM-9 Sidewinder and four fuselage-mounted AIM-120 AMRAAM missiles along with 12 Mark 82 500-pound bombs)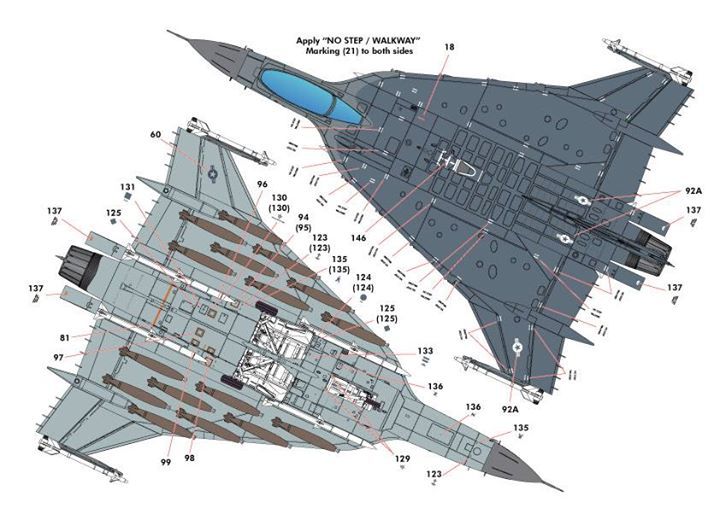 Control:
Activate1:Air Brake
Activate2:drag parachute
Activate3:Abandon weapons
Activate4:Drop the fuel tank.
Activate5:Open Canopy
Activate6:Eject
-Activate8&VTOL:keep level&pitch
The bombs are guided.You just need to select your weapon, roughly aim at the target and fire.That's all.
some pictures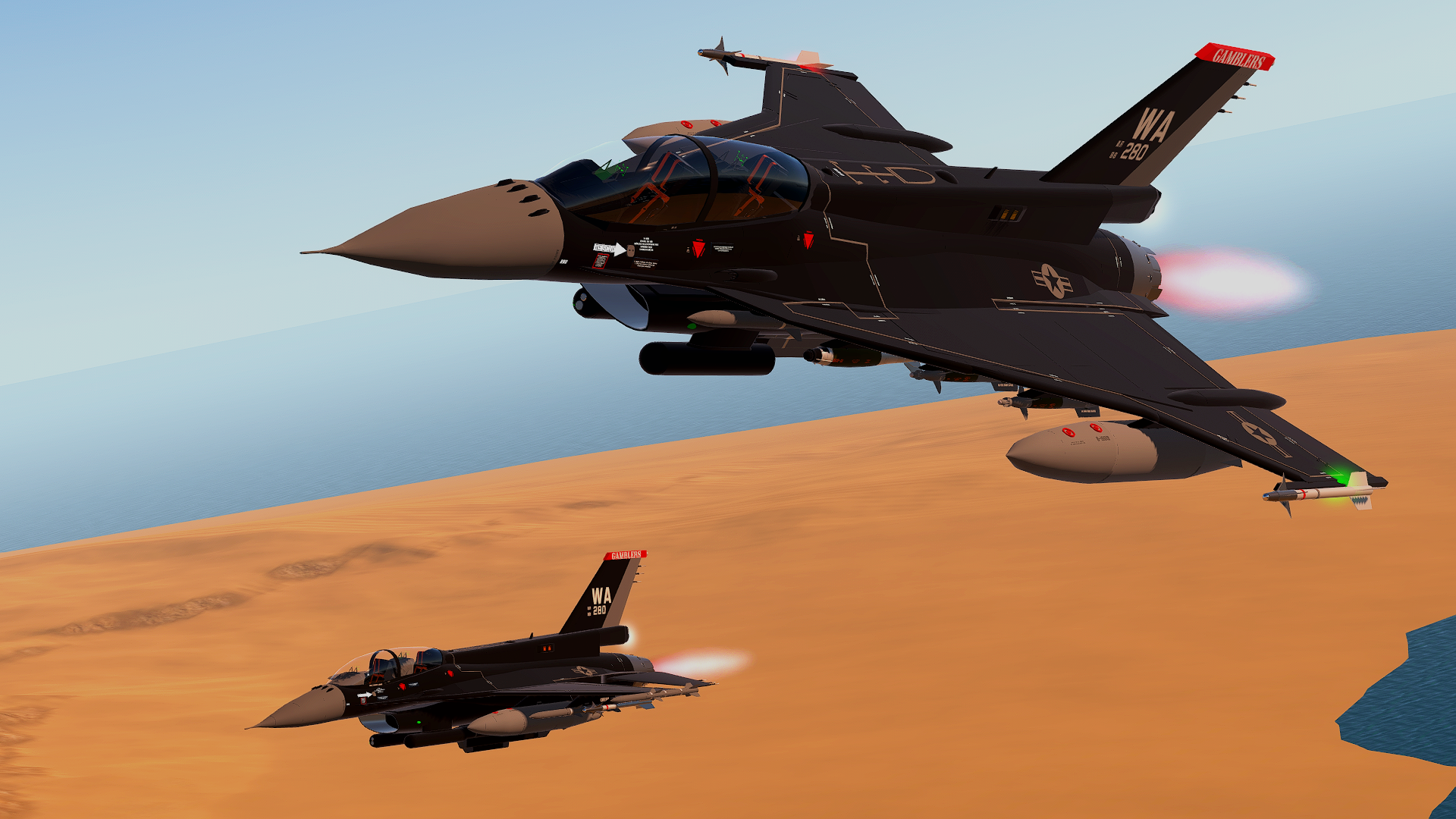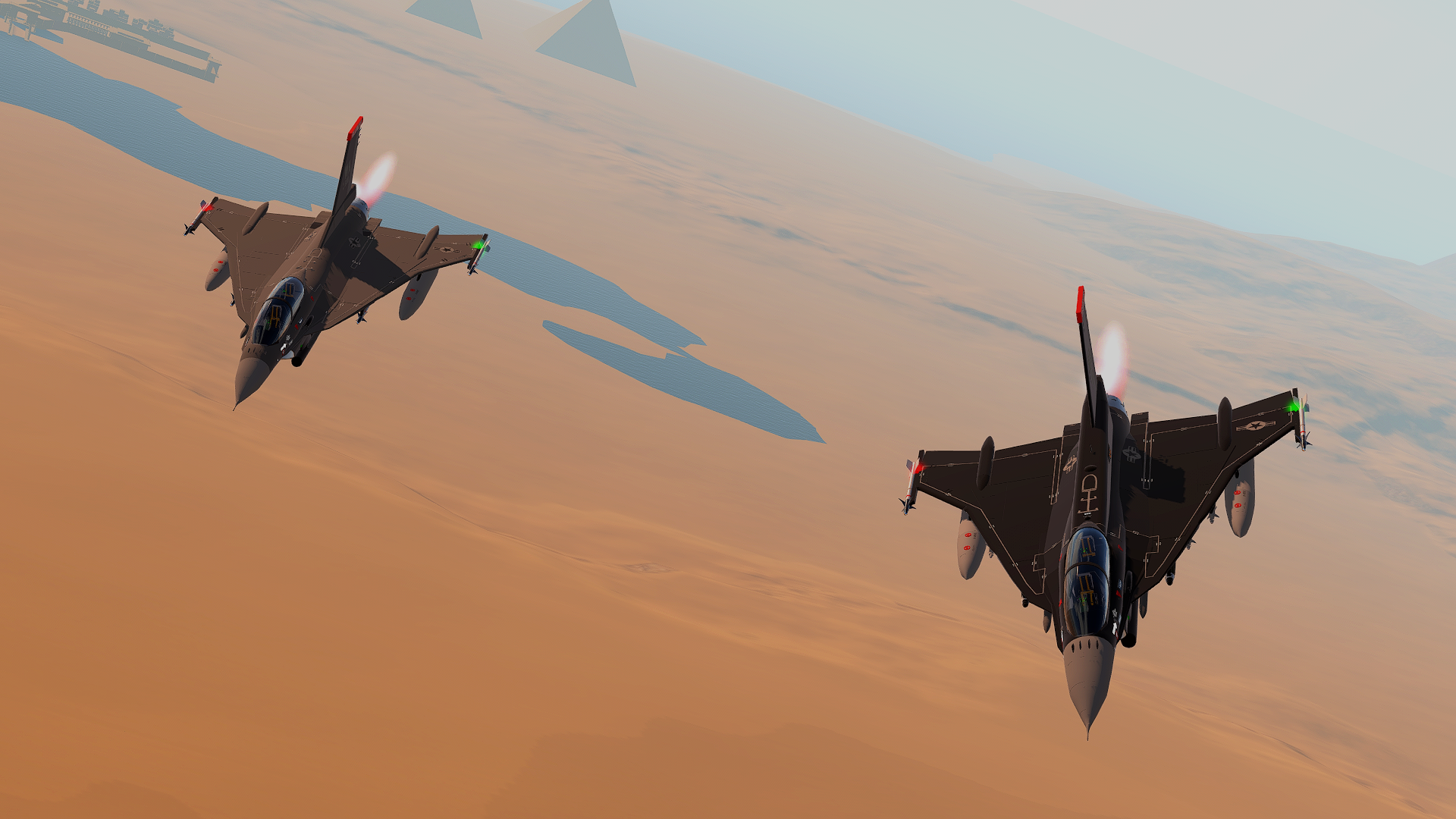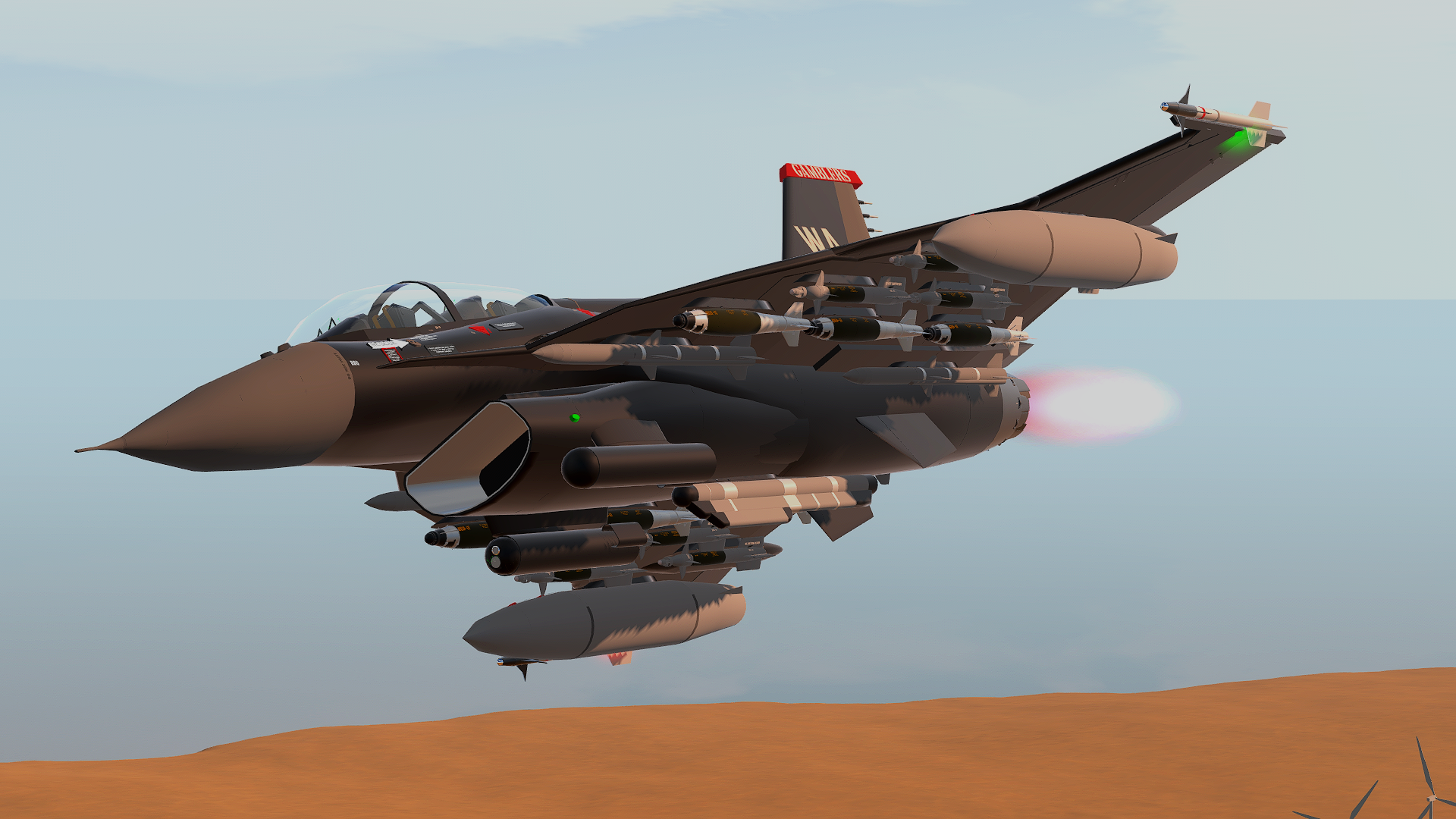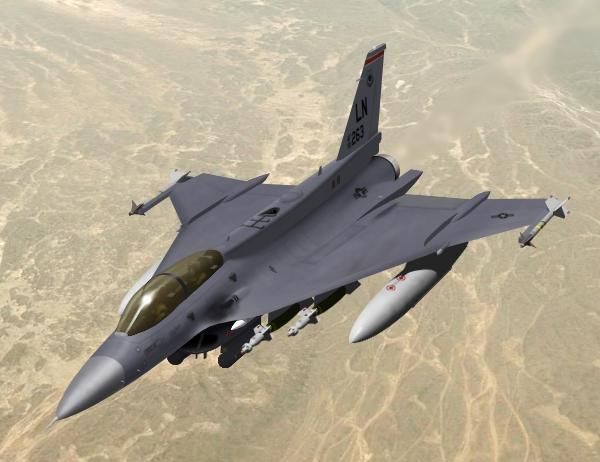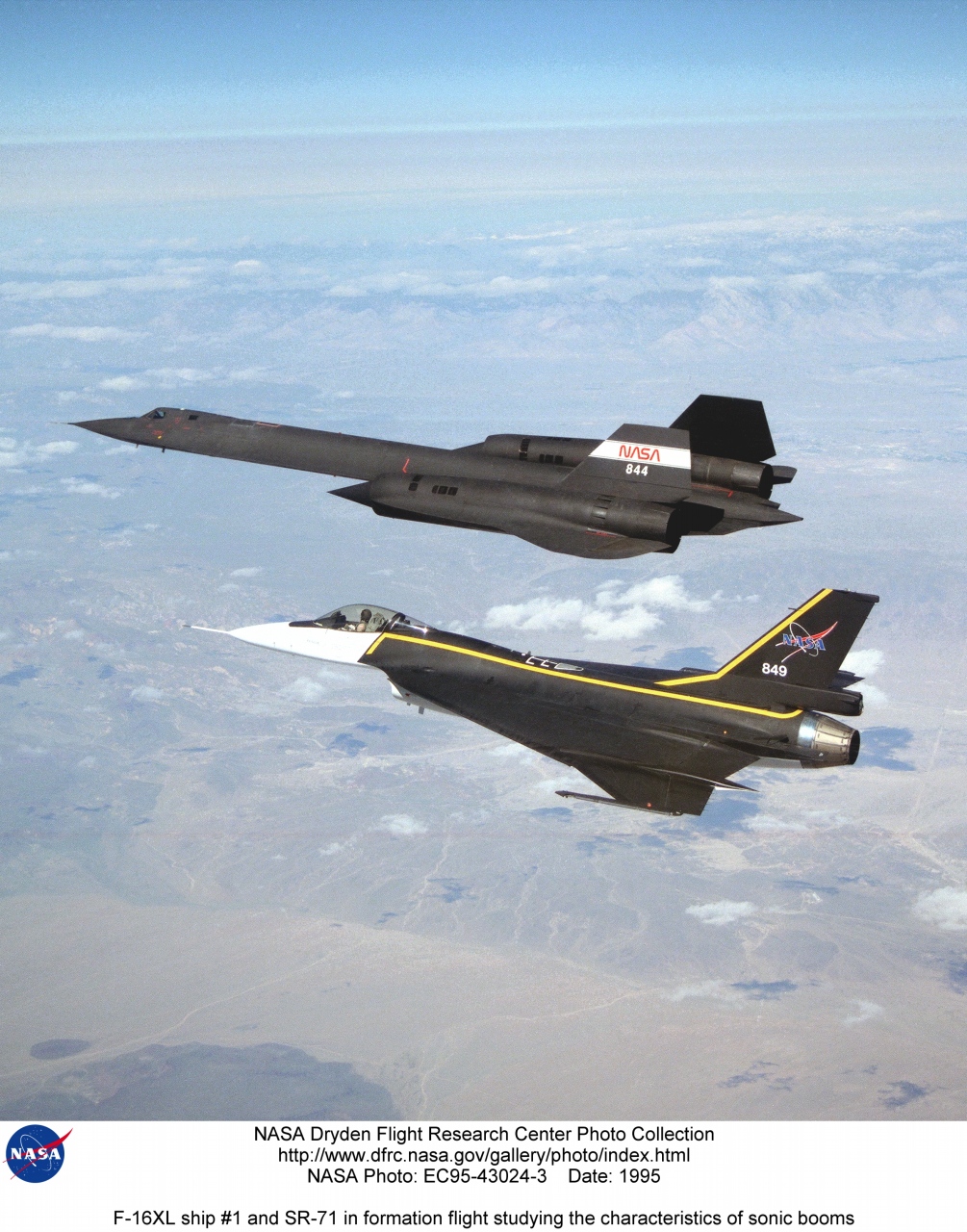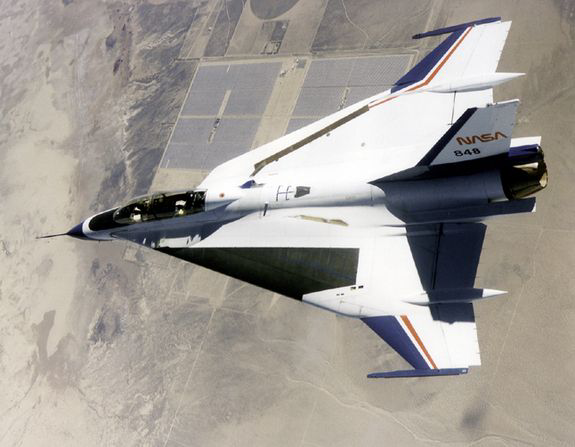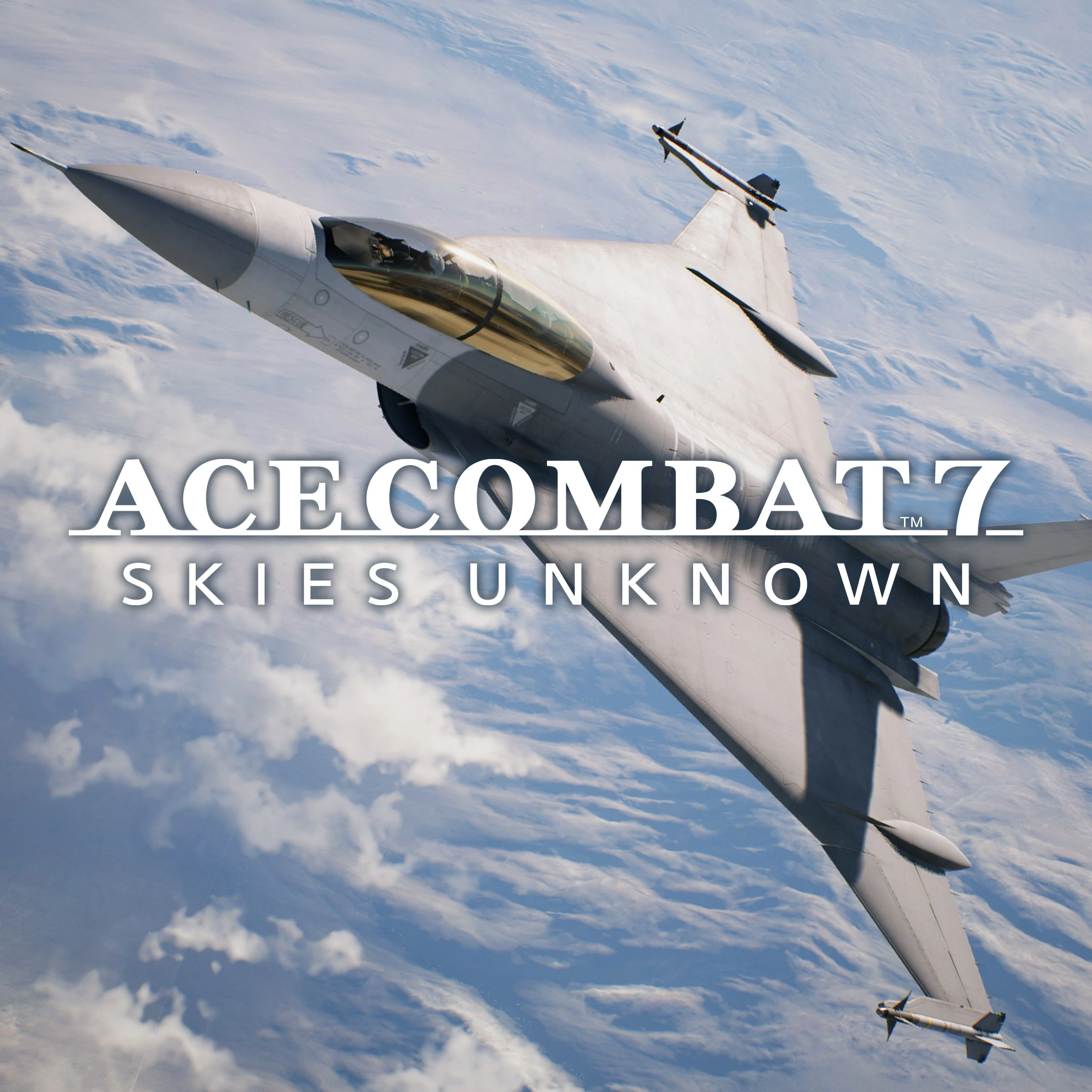 Specifications
General Characteristics
Predecessor

Lockheed Martin F-16C Block52 (Fixed)

Created On

Windows

Wingspan

34.7ft (10.6m)

Length

53.7ft (16.4m)

Height

18.3ft (5.6m)

Empty Weight

N/A

Loaded Weight

62,286lbs (28,252kg)
Performance
Power/Weight Ratio

0.757

Wing Loading

106.2lbs/ft2 (518.7kg/m2)

Wing Area

586.3ft2 (54.5m2)

Drag Points

9087
Parts
Number of Parts

1963

Control Surfaces

5

Performance Cost

7,688
---