This is my fist time using a PC to design an object,hope you enjoy it and upvote it if you like.
I think the coolest thing on this car must be the instrument,it take me a whole day to design and make it work,it's very interesting.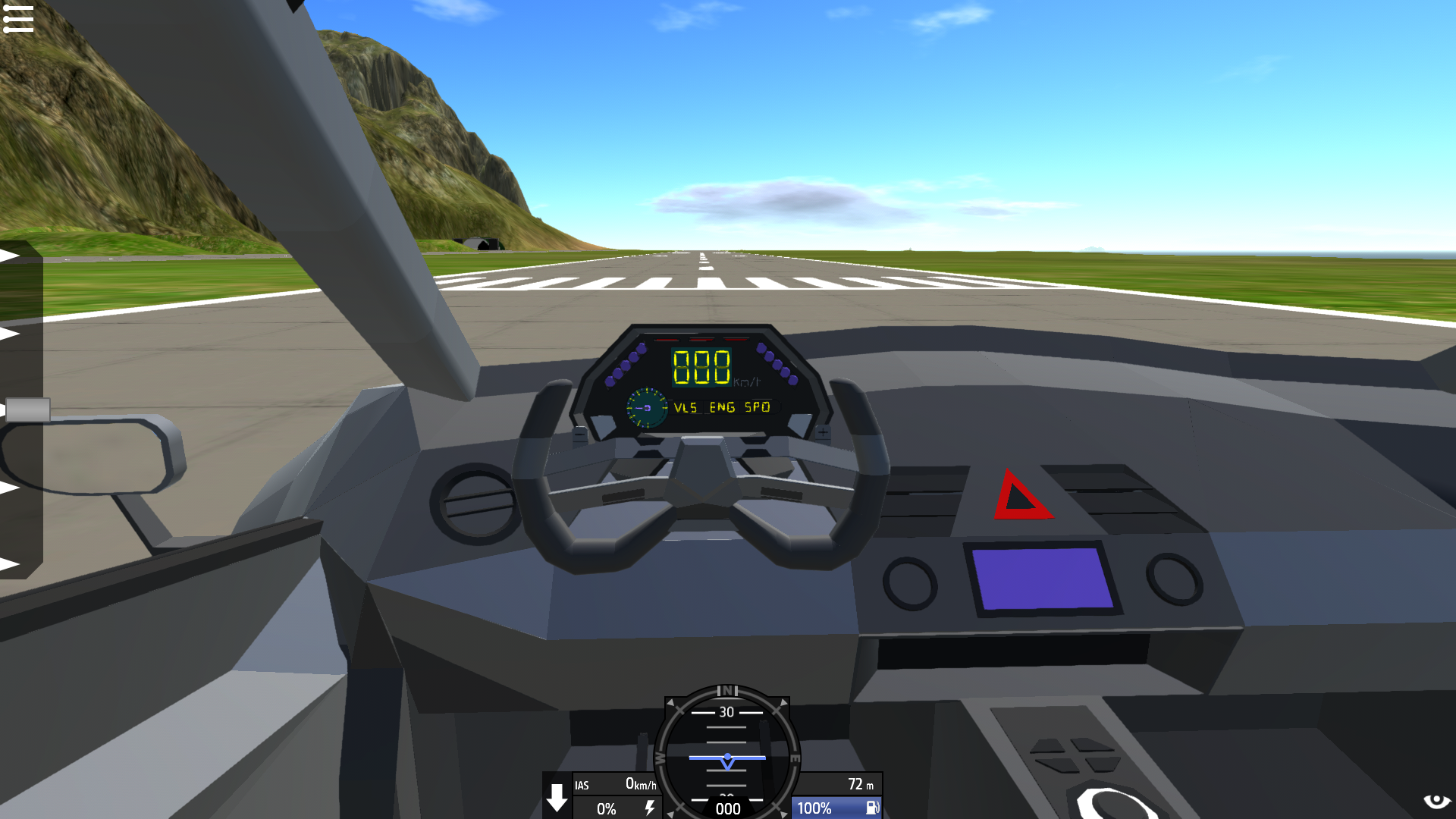 You can lift the spoiler to get the better turning performance and highest speed.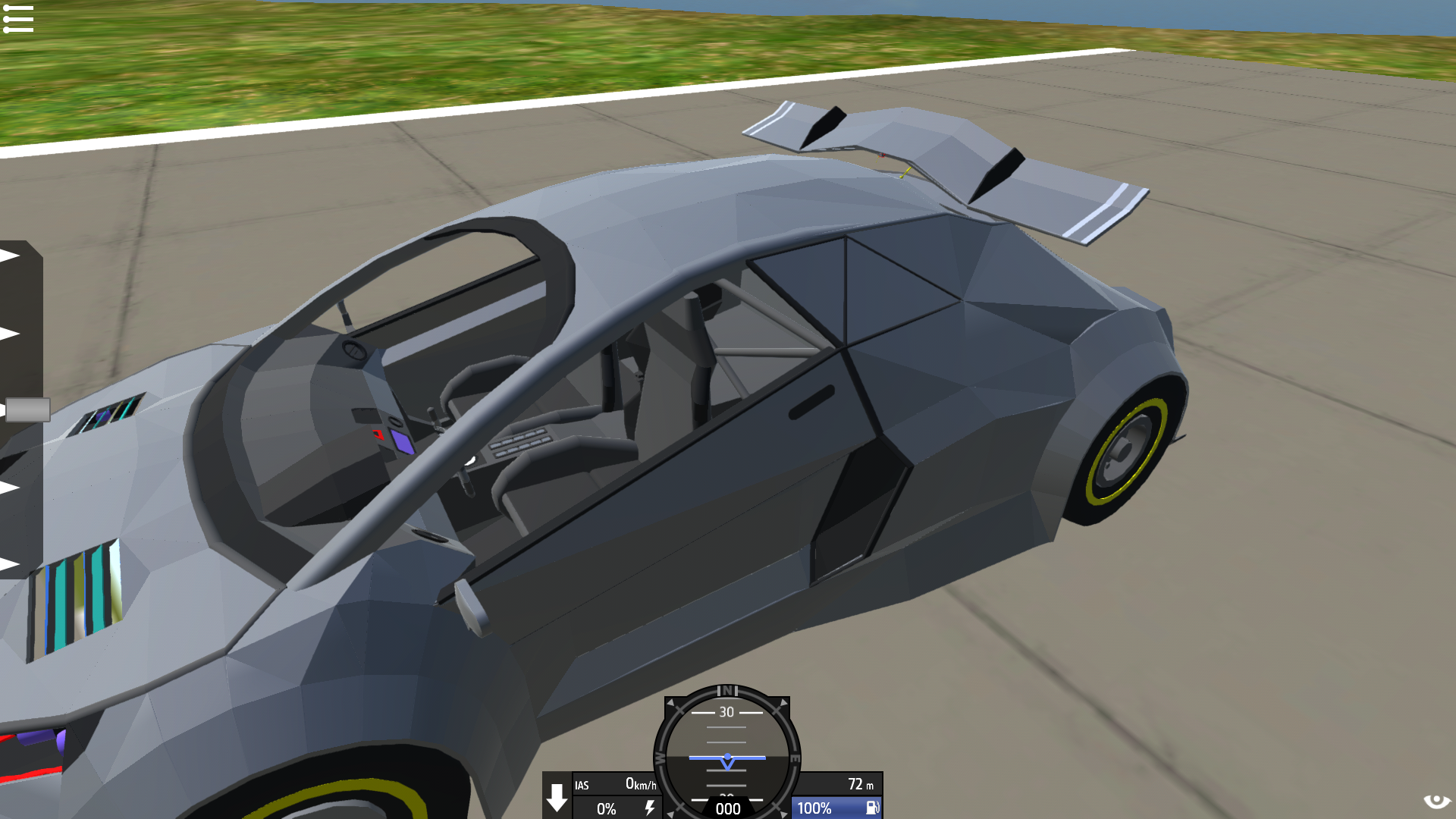 How to use
pitch to move,roll to turn use brake to stop.
AG 1 to turn on the lights;
AG 2 to start the engine;
AG 3 to lift spoiler;
VTOL to lift chassis;
LandingGear to open the car door.
The police car version is unfinished ,but If you want to play the police car version,you can get it from
http://www.simpleplanes.com/a/t48wDG/invade-j

before you comment,i hope you know this is also the fist time for me to design a sport car ,and i even don't fully understood what a sport car rally is, but i just want it to look good and work well, i do know this stuff may looks strange(such as the strange place of the spoiler),but it works,so just enjoy it,and be healthy.
2020 5 2 china
Specifications
General Characteristics
Created On

Windows

Wingspan

27.0ft (8.2m)

Length

57.6ft (17.6m)

Height

17.2ft (5.2m)

Empty Weight

-6,395lbs (-2,900kg)

Loaded Weight

6,898lbs (3,129kg)
Performance
Wing Loading

293.1lbs/ft2 (1,431.1kg/m2)

Wing Area

23.5ft2 (2.2m2)

Drag Points

29266
Parts
Number of Parts

2106

Control Surfaces

0
---