Special thanks to @JacksEpicGamingYT for the screenshots and for suggesting the aircraft
This aircraft was specially designed to be controlled by Airtificial Intelligence [A.I]
can also be piloted by players
AG-8: Enable/Disable Lights
---
Aboult The Buffalo Airways:
Buffalo Airways, known for operating historically famous aircraft is a family airline based in Yellowknife, Northwest Territories, Canada, established in 1970. Buffalo Airways was launched by Bob Gauchie and later sold to one of its pilots, Joe McBryan ( also known as "Buffalo Joe"). It operates chartered passenger, chartered cargo, firefighting and fuel services, and previously operated scheduled passenger service. Its main base is at Yellowknife Airport (CYZF). It has two other bases at Hay River/Merlyn Carter Airport (CYHY) and Red Deer Regional Airport (CYQF). The Red Deer base is the main storage and maintenance facility. The airline is also the subject of History's reality show Ice Pilots NWT. The company's slogan is Your ticket to the North.
About The Aircraft:
The Douglas DC-3 is a twin-engine, piston-engine, low-wing, propeller-driven aircraft developed and manufactured in the United States by the Douglas Aircraft Company from 1936 to 1950. was developed at the request of American Airlines, which wanted an aircraft to carry more passengers over medium distances within North American territory. Douglas then used the platform from two models that were already in production, the DC-1 and DC-2, to make a larger plane configured for day flights, with 21 seats, and night flights, with 14 to 16 beds. It was equipped with Pratt & Whitney Twin Wasp engines, which produced 1,200 hp, which allowed a speed of 207 km/h, fast for a plane of its size at the time. On June 26, 1936, it was launched by American Airlines, but for its capabilities, it was quickly ordered by airlines around the world. It was a pioneer in many routes, as it crossed large areas with greater comfort, safety and reliability. It was the first aircraft capable of carrying passengers exclusively. It operates on short runways and has a range of 1,500 miles, being used at the time for transcontinental flights in the USA and Europe. When World War II broke out, the DC-3 was in use all over the world. With the entry of the United States into the conflict, all production was turned to military versions, being called C-47 Skytrain, for general use, and C-53 Skytrooper, for troop transport. More than ten thousand units were produced, of which about two thousand were used by the Royal Air Force (RAF - United Kingdom Air Force), designating them as Dakota. After the end of the war, the DC-3 served in the Korean War and the Vietnam War, where some examples were given machine guns. C-47 Skytrain, remained in service with the US military until 2008, when the 6th Special Operations Squadron retired its last aircraft.
Gallery: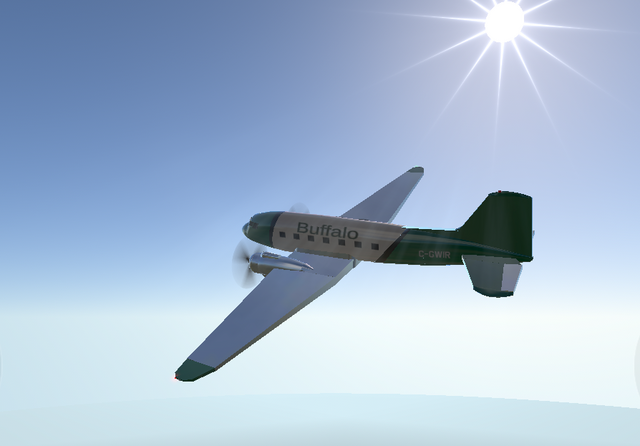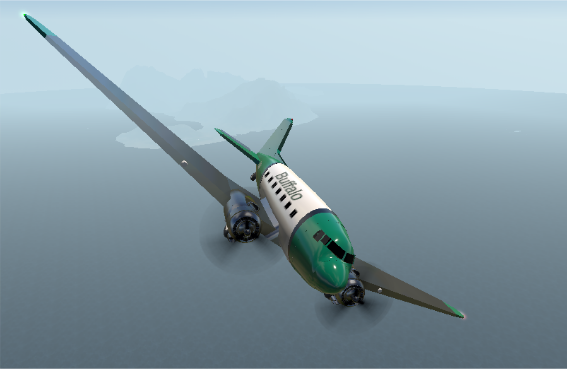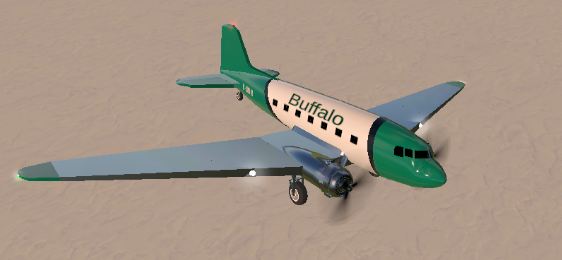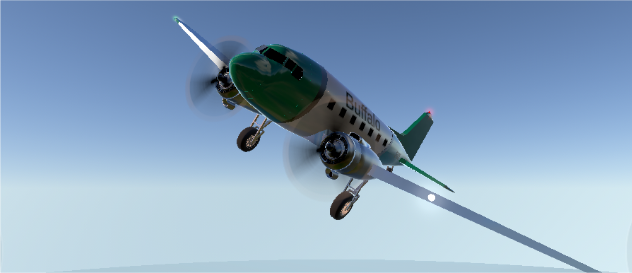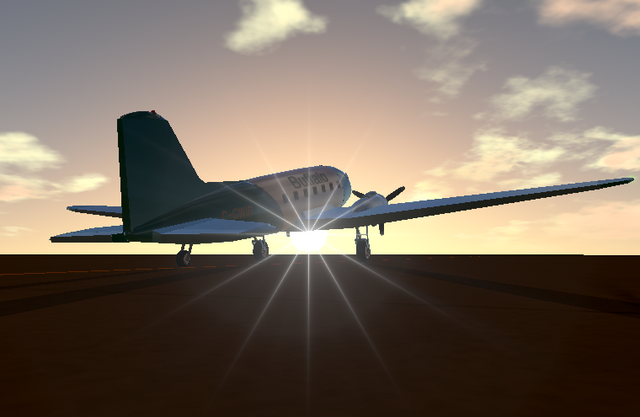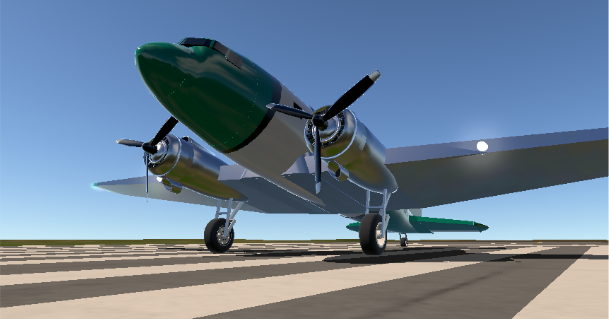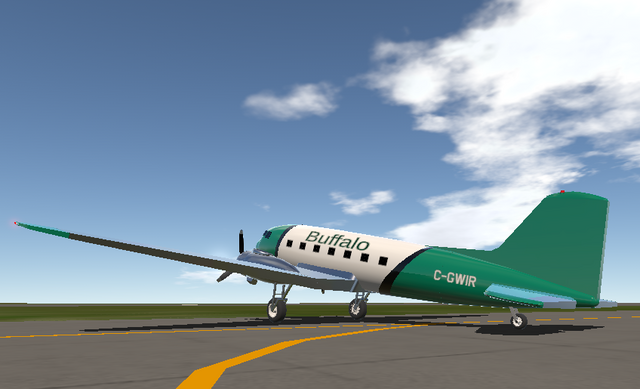 Real Image: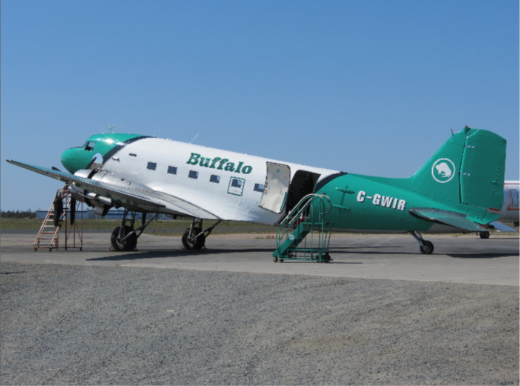 Image credit: Wikipedia Commons
Thank you for your attention.
Enjoy it.
Specifications
General Characteristics
Successors

3 airplane(s)

+48 bonus

Created On

Android

Wingspan

100.5ft (30.6m)

Length

70.6ft (21.5m)

Height

28.9ft (8.8m)

Empty Weight

18,814lbs (8,534kg)

Loaded Weight

40,252lbs (18,258kg)
Performance
Horse Power/Weight Ratio

0.084

Wing Loading

38.1lbs/ft2 (186.0kg/m2)

Wing Area

1,056.7ft2 (98.2m2)

Drag Points

6769
Parts
Number of Parts

96

Control Surfaces

5

Performance Cost

501
---