Hi..... so new post, huh... about time..
Basically this is a cannon that fires villagers..... and I had to mount it on something so I built a villager vehicle real quick. The villagers will be available separately ofcoure. (proper credit would be appreciated since it did take a while to make the cannon, even though it looks rather simple)

upvote button has been deactivated
---
Controls
Pitch&Roll to drive
Ag 1 to unlock the turret
Once Ag 1 is activated Yaw is used to rotate the turret
Vtol to elevate and depress villager 69 (ag1)
FireGuns to fire villagers.
---
If you deactivate AG1 the gun will reset, be sure to rotate it forward beforehand as to not break it
---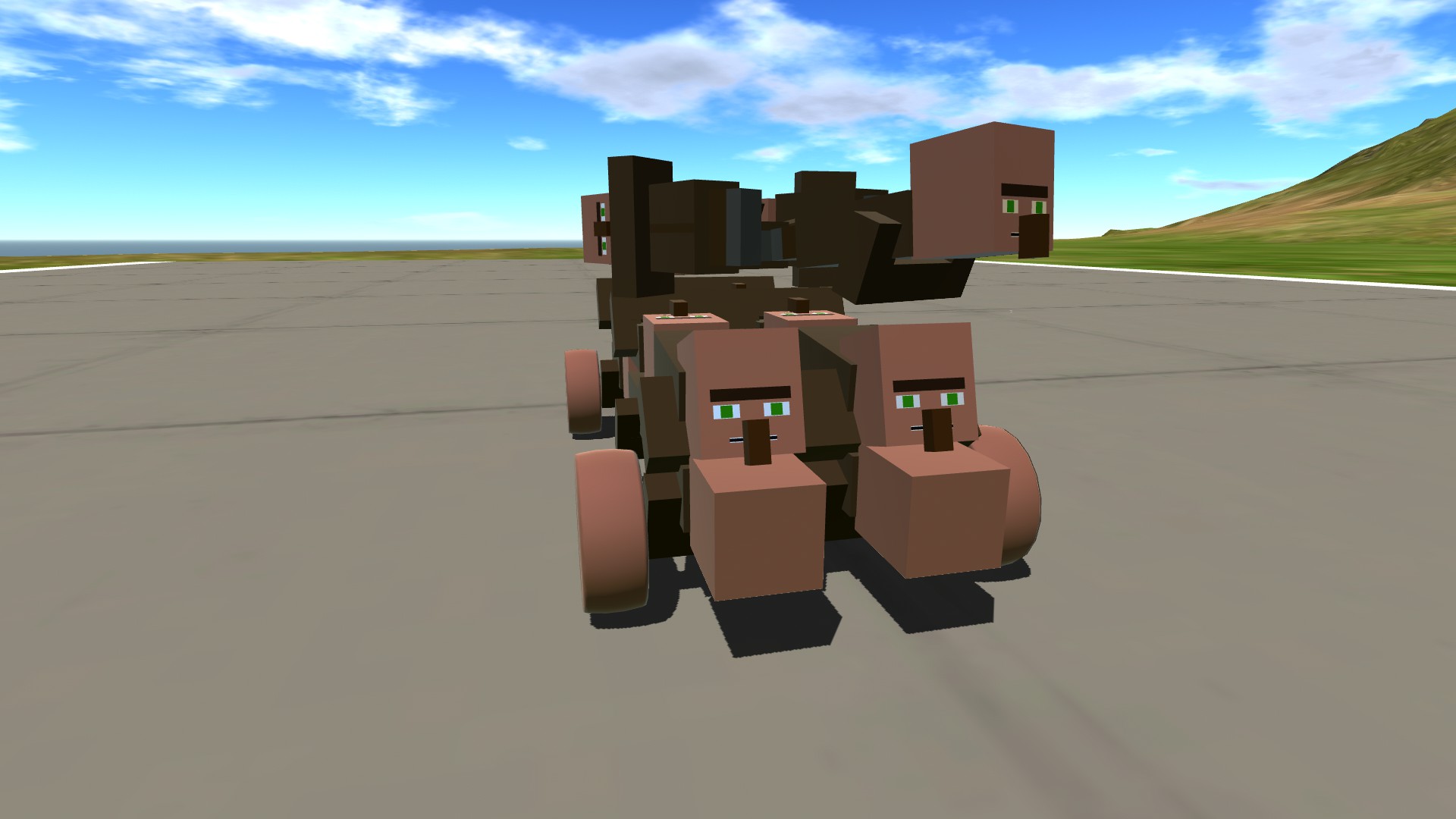 ---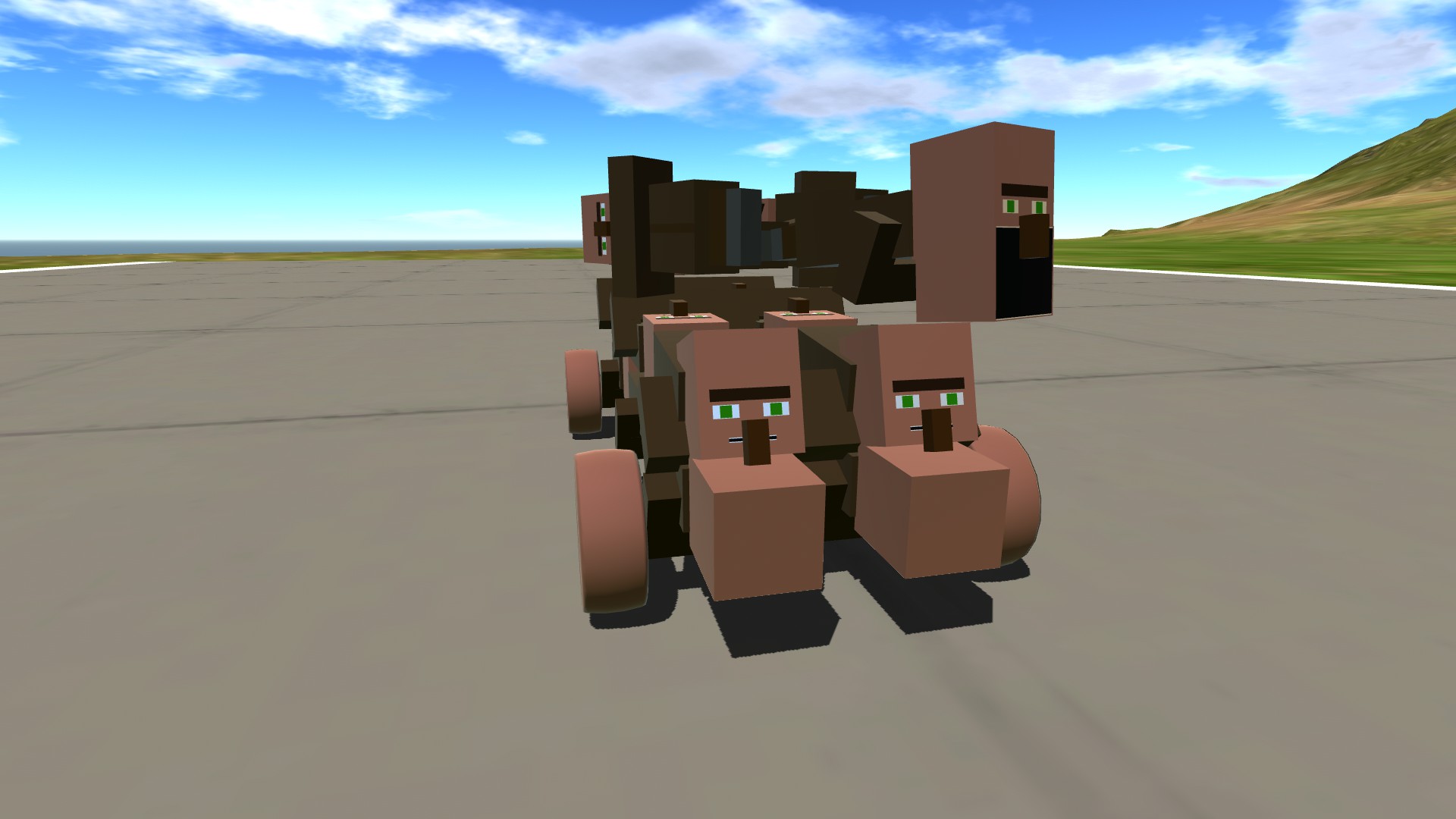 ---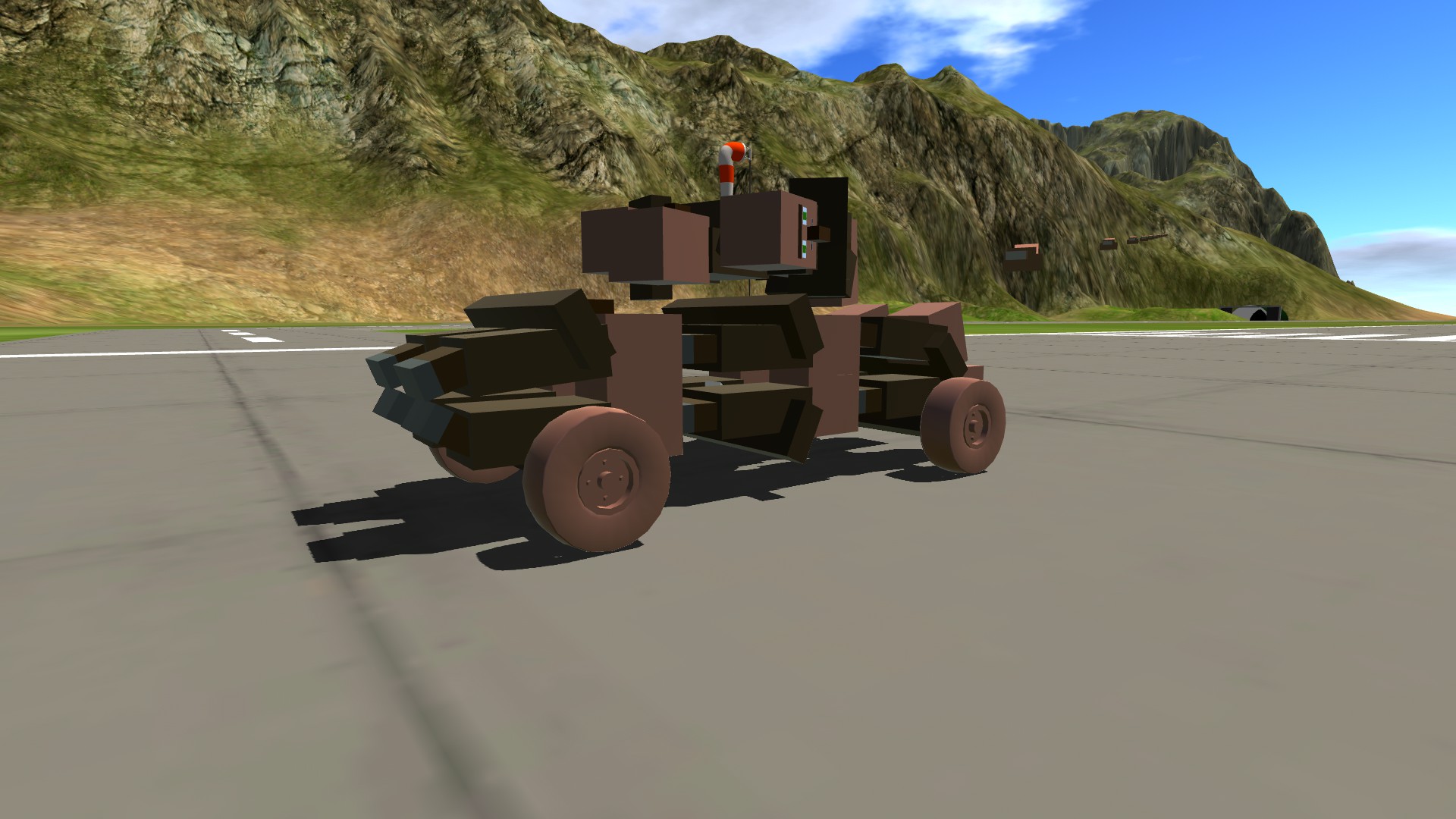 It fires rather quickly......
---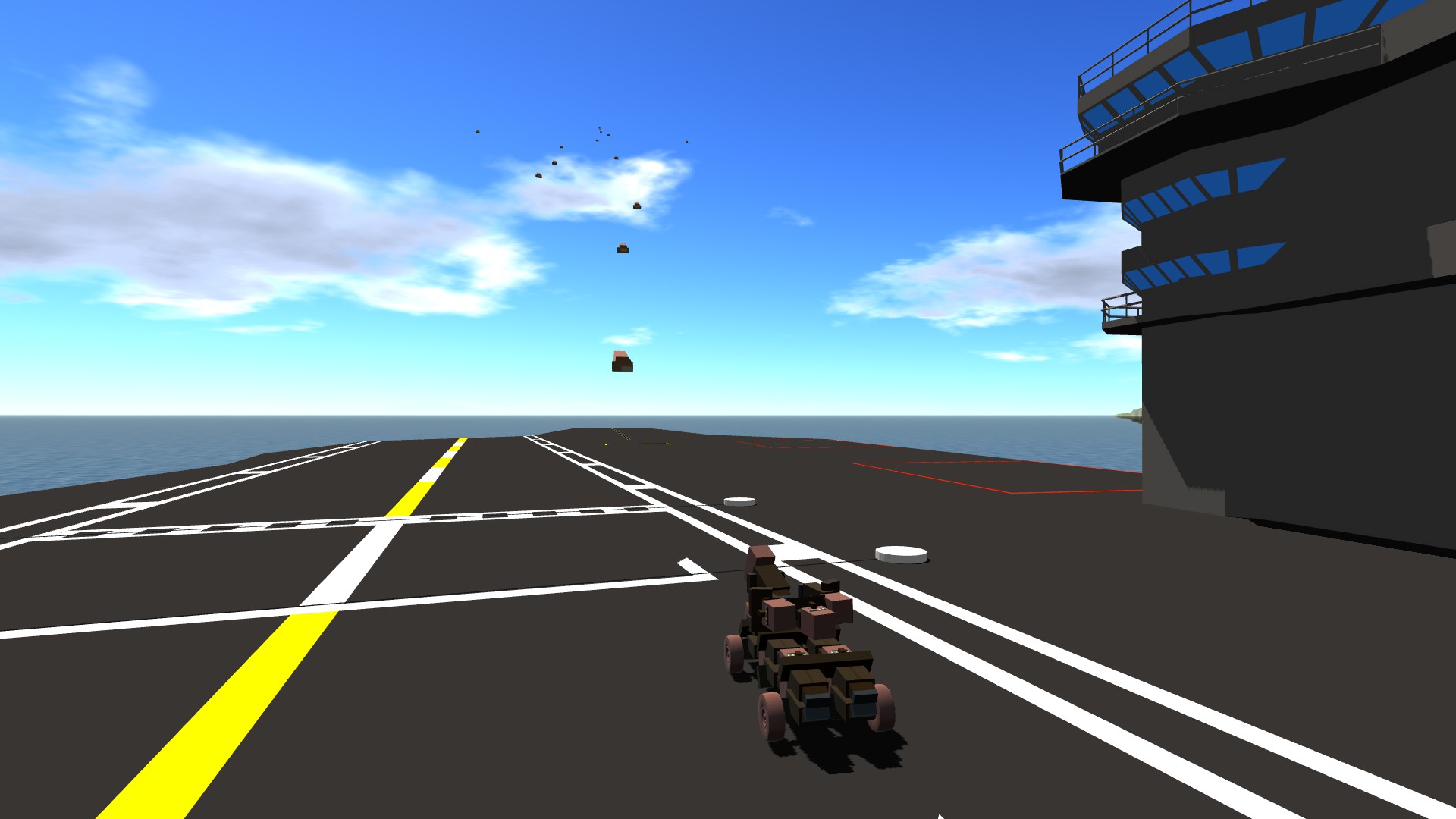 ---
just the villager cannons
Hope you enjoy.
And remember, if you use it, give credit.
Specifications
General Characteristics
Successors

2 airplane(s)

Created On

Windows

Wingspan

9.0ft (2.8m)

Length

25.8ft (7.9m)

Height

9.0ft (2.7m)

Empty Weight

11,510lbs (5,220kg)

Loaded Weight

11,953lbs (5,421kg)
Performance
Wing Loading

987.1lbs/ft2 (4,819.5kg/m2)

Wing Area

12.1ft2 (1.1m2)

Drag Points

648
Parts
Number of Parts

304

Control Surfaces

0

Performance Cost

866
---