Name: Mig-29A 9-12
Type: Detailed Replica
Attempt #: 6
Falkenwut Generation Build: 7
As this is my favorite fighter from the Soviet Union, I present to you, my re-re-re-re-re-remake of the Mig-29, this time, the A model 9-12!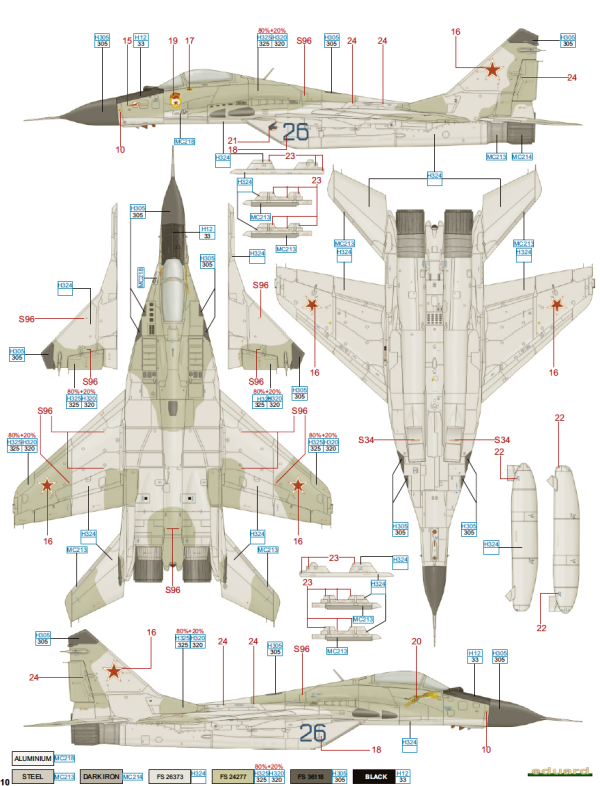 With this Beta 1.11 version out, I thought I'd try my hand at remaking my Highly detailed Mig-29, This time, comes with:
- Detailed, functional and VR-capable cockpit
- Functional RWR and Gear Gauges
- Function HUD and HUD repeater
- Detailed Air inlets
- Functional IR sensor
- Detailed Gear doors
- Moving engine nozzles
- Functional Custom Afterburner
- Personally made Air-to-Air Missiles
- Detailed Antennae
Though I still didn't nick all the little details on the bud and didn't reduce the part count as much as the original High-detailed one, at least it comes far better than I had originally hoped for!
It was a tough 1 and a half-weeks to make this, I hope you guys get to enjoy it, especially in VR!
As per the real Mig-29, the Airbrake only functional when Gears are up and the Centre Fuel tank has been jettisoned.
Credits goes were credit is due! Special thanks goes to:
- 11qazxc on Skipper's Simpleplanes Discord server for his help with the directional funkytrees
- @BiliBluewingsEngineer for the HUD
- @BombBoi1822 for the afterburner nozzles
- @lemoose for the automatic Leading Edge Slats
- @tomlin5412 for the Targetting pod system I used for the IR sensor
Trim - Trim
VTOL - No function
Action buttons:
1 - Jettison Centre Fuel Tank
2 - Master Arm / Activate IR sensor
3 - Airbrake
4 - Flaps
5 - Drogue Chute
6 - Landing Lights
7 - Naviation Lights
8 - Open Canopy
Specifications
General Characteristics
Created On

Windows

Wingspan

38.0ft (11.6m)

Length

58.5ft (17.8m)

Height

15.8ft (4.8m)

Empty Weight

27,653lbs (12,543kg)

Loaded Weight

34,814lbs (15,791kg)
Performance
Power/Weight Ratio

0.844

Wing Loading

69.5lbs/ft2 (339.2kg/m2)

Wing Area

501.2ft2 (46.6m2)

Drag Points

2826
Parts
Number of Parts

814

Control Surfaces

0

Performance Cost

4,193
---