Introduction
Northrop's first post-war civil design, the N-23 Pioneer was a rugged, STOL-capable multipurpose trimotor aircraft. It could carry up to 36 passengers or 5 tons of cargo, but was a total commercial failure due to the cheap availability of war-surplus aircraft such as the Douglas C-47.
---
Features
Authentic cockpit and markings
Detailed interior
Realistic flight model and performance
Smooth custom airfoils
Cabin windows and door
Sturdy all-terrain fixed landing gear
Blueprint accuracy
---
Controls
AG 1: Engine No. 1
AG 2: Engine No. 2
AG 3: Engine No. 3
AG 4: Cabin Door
AG 5: Beacon Lights
AG 6: Navigation Lights
AG 7: Strobe Lights
AG 8: Tailwheel Lock
Trim: Trim
VTOL: Flaps
The parking brake can be activated via the round black button on either side of the center pedestal.
For safety reasons, the cabin door cannot be opened while in motion or while Engine No. 1 is producing greater than idle power.
---
History
The Northrop N-23 Pioneer was designed as a rugged, affordable transport capable of operating from unimproved airfields, intended for airlines with operations involving short, unpaved runways. It was built by Northrop at their own expense, and was unlike anything the company had built before.
The Pioneer's flaps occupied nearly 80% of the trailing edge of the wing, so "retractable ailerons" (today known as spoilers) were fitted to the upper wing surfaces to ensure sufficient roll control, in a similar fashion to the company's earlier P-61 Black Widow. The aircraft was powered by three 800 hp Wright R-1300 Cyclone air-cooled radial engines, turning two-bladed Hamilton Standard propellers. Interestingly, all three engine installations were identical, to allow for easy maintenance and repair at remote locations. The vertical and horizontal stabilizers were also identical and functionally interchangeable.
The N-23's performance figures were quite impressive. It was capable of taking off in 400 feet, and the takeoff distance increased to merely 700 feet when the aircraft was fully loaded at a gross weight of 25,500 lbs. Landing distance was similarly short, at 600 feet when fully loaded. Cruise speed was less than remarkable at only 130 knots (150 mph), but this was considered sufficient given the aircraft's intended operating environments.
Unfortunately, the Pioneer was a commercial flop. With the end of the war, surplus military aircraft were cheaply available, and airlines simply were not interested in purchasing the N-23, even with its outstanding short-field performance, when they could get scores of ex-military transports for practically nothing. Additionally, the sole prototype was destroyed in a crash on 19 February 1948 when a modified vertical fin failed during yaw tests, claiming the life of the pilot.
Despite the crash, the U.S. Air Force was sufficiently interested in the design to order a modified variant, designated the N-32 or C-125 Raider. Twenty-three of this model were produced, with 13 being YC-125A troop transports and 10 built for Arctic rescue work as the YC-125B. These aircraft entered service in 1950 but saw little success, as they were widely regarded as underpowered (though they were up-engined from the Pioneer, the YC-125s were also almost 65% heavier), and were relegated to ground training roles before being retired in 1955.
---
As a company prototype, the N-23 Pioneer was subject to many modifications several times over the course of its relatively short life, and almost every picture shows it in a slightly different configuration. These modifications included the addition of five more cabin windows on each side of the fuselage (at rollout, the aircraft only had the forward two windows), a noticeable wing dihedral outboard of the engines, and modifications to the engine nacelles. As the specifics of each modification have been lost to time, the aircraft is depicted here in a sort of "general" configuration and markings, and is not 100% accurate to any one specific image.
The aircraft apparently also featured a hatch somewhere under the nose for the loading of long (up to 36 ft) cargo such as timber or pipe that would not otherwise fit into the cabin. However, as I was unable to find an image of this hatch on the N-23 (or, indeed, more than one source that mentioned it), and only one image of a YC-125 that showed it from a poor angle, it has not been replicated here. Additionally, the cabin interior is largely speculative, as reference images for this area are similarly nonexistent.
---
Gallery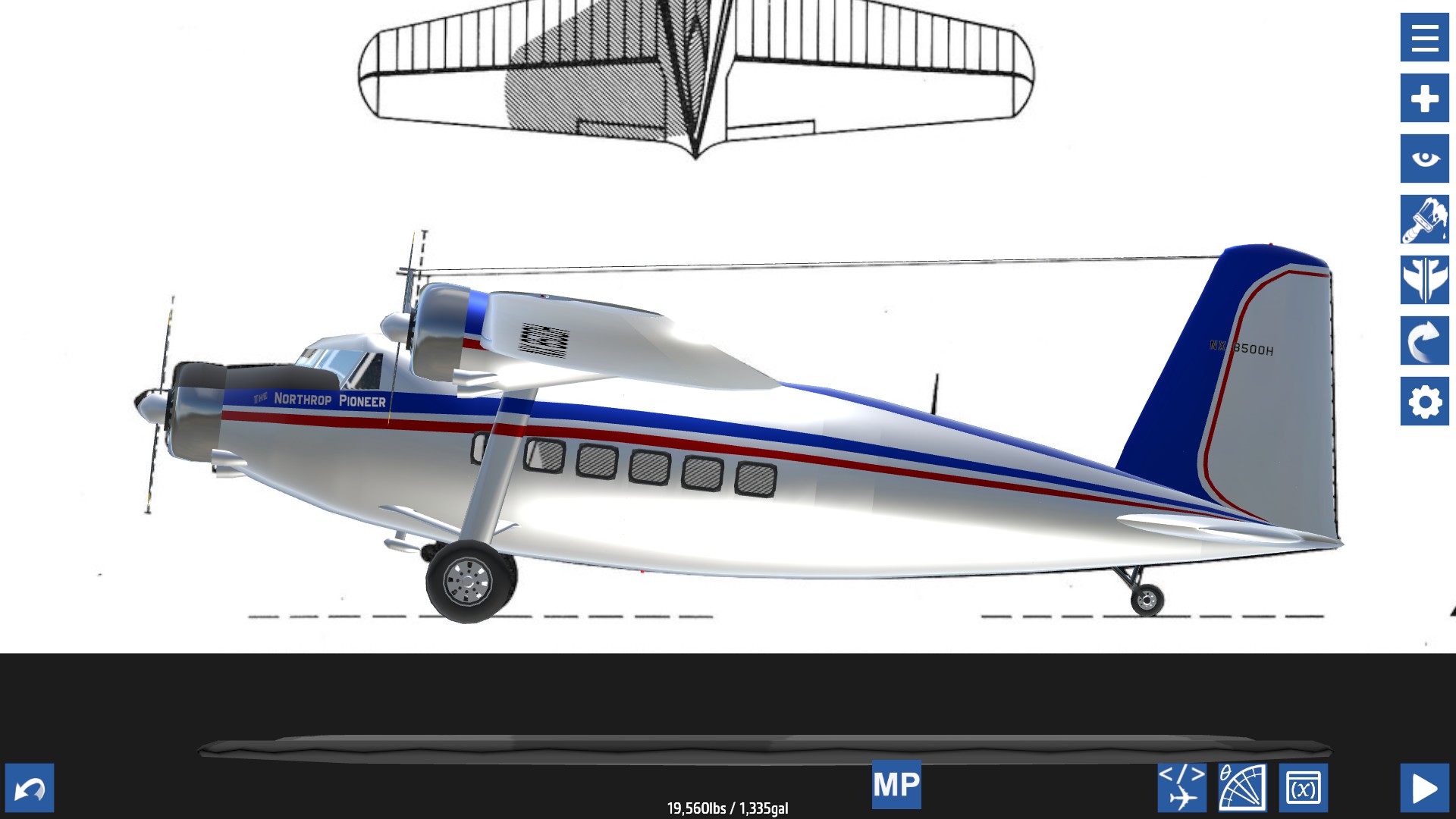 ---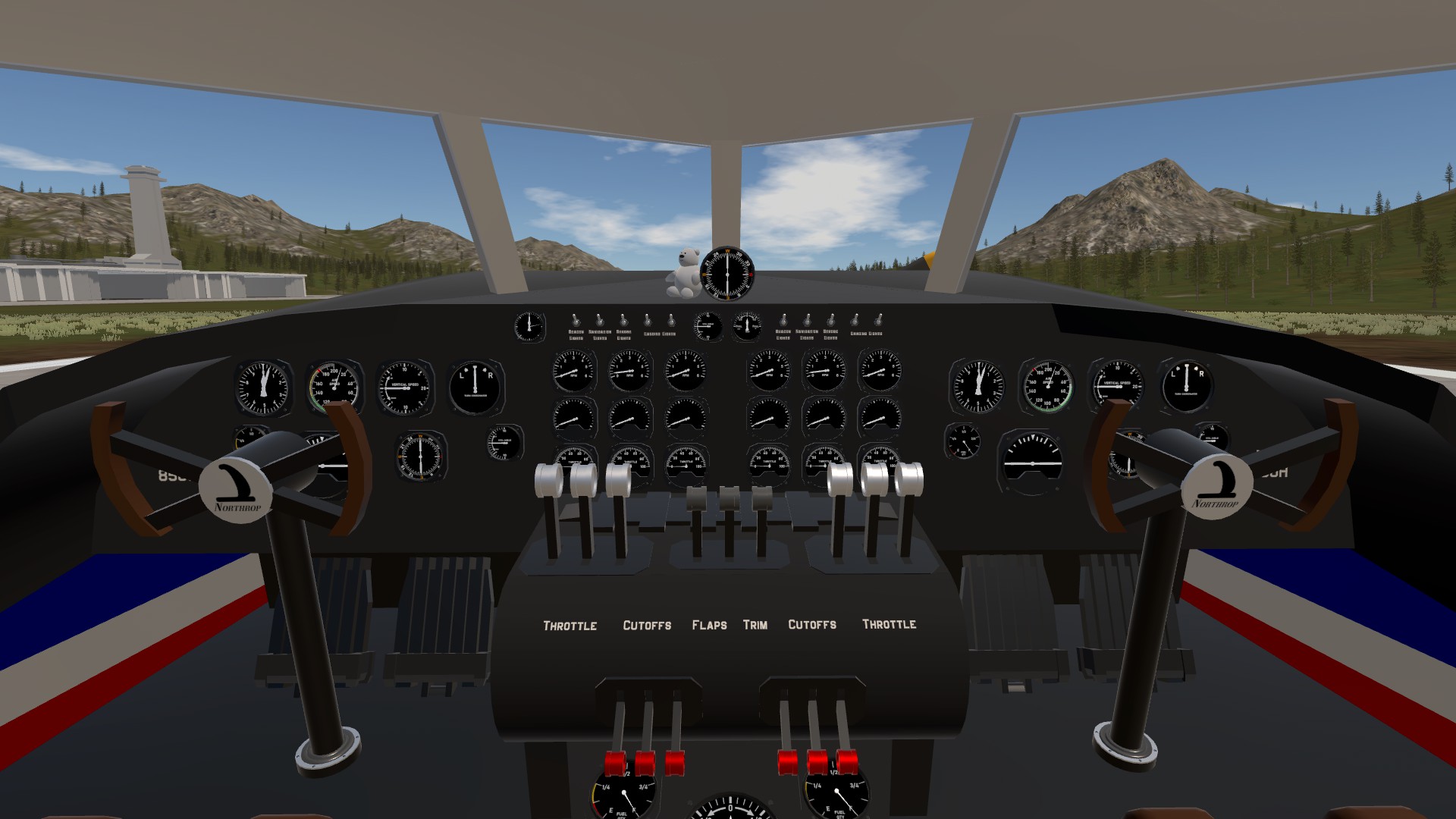 ---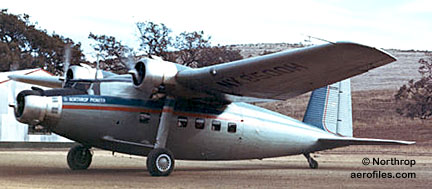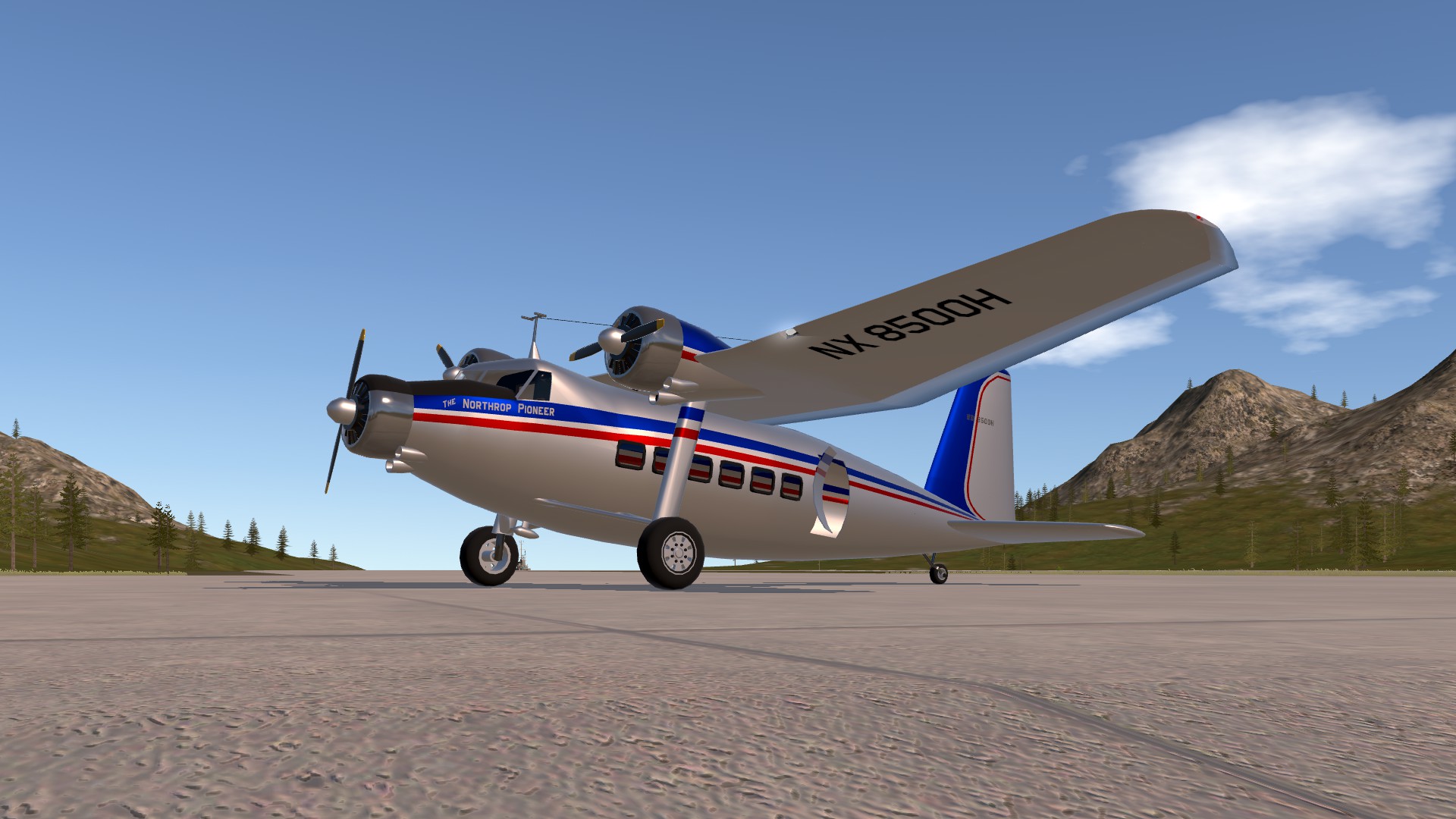 ---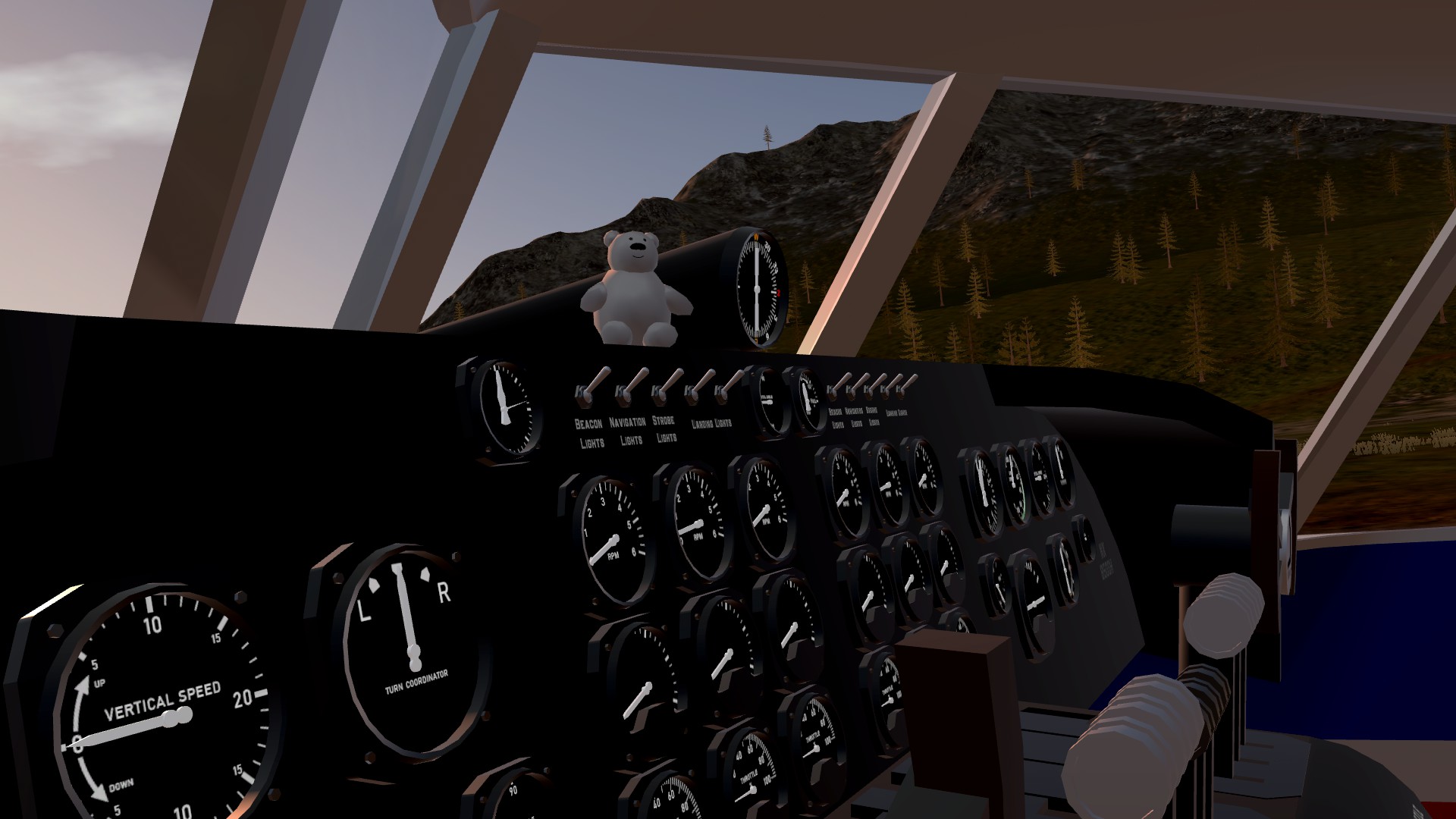 ---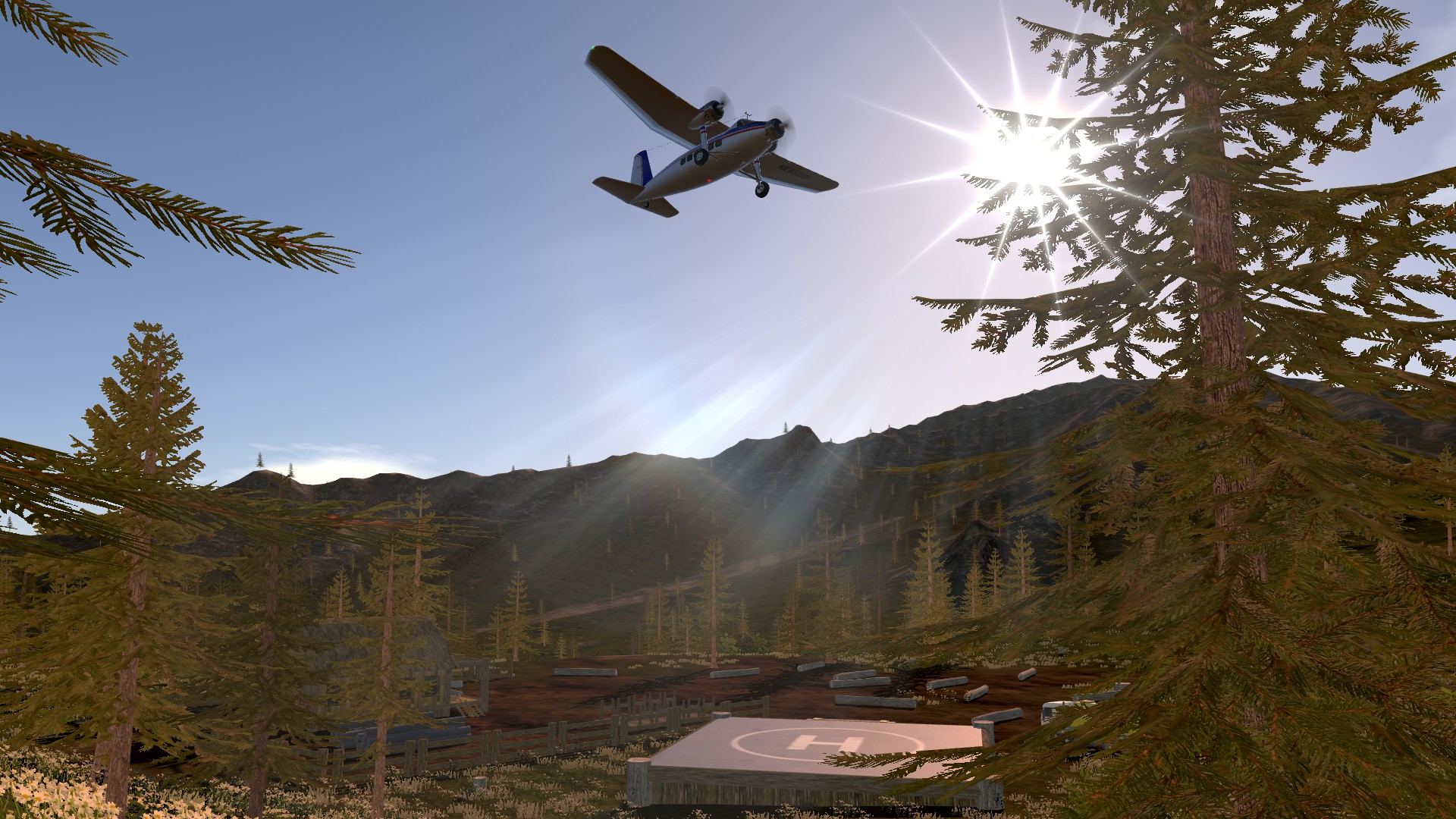 ---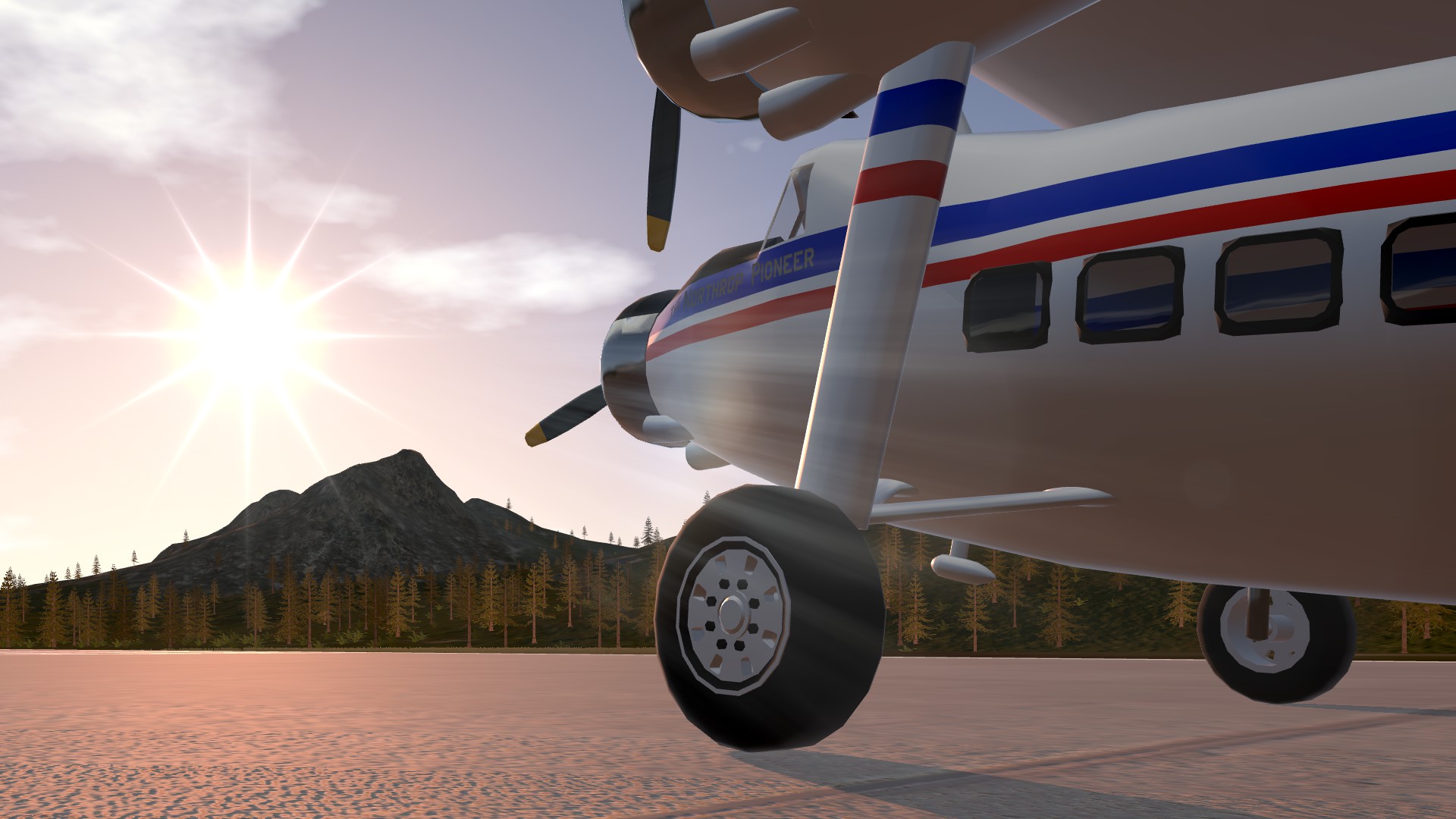 Specifications
General Characteristics
Successors

1 airplane(s)

Created On

Windows

Wingspan

86.7ft (26.4m)

Length

59.2ft (18.0m)

Height

23.2ft (7.1m)

Empty Weight

10,602lbs (4,809kg)

Loaded Weight

19,559lbs (8,872kg)
Performance
Horse Power/Weight Ratio

0.122

Wing Loading

13.2lbs/ft2 (64.2kg/m2)

Wing Area

1,487.3ft2 (138.2m2)

Drag Points

9042
Parts
Number of Parts

651

Control Surfaces

0

Performance Cost

2,535
---