Caudron R.13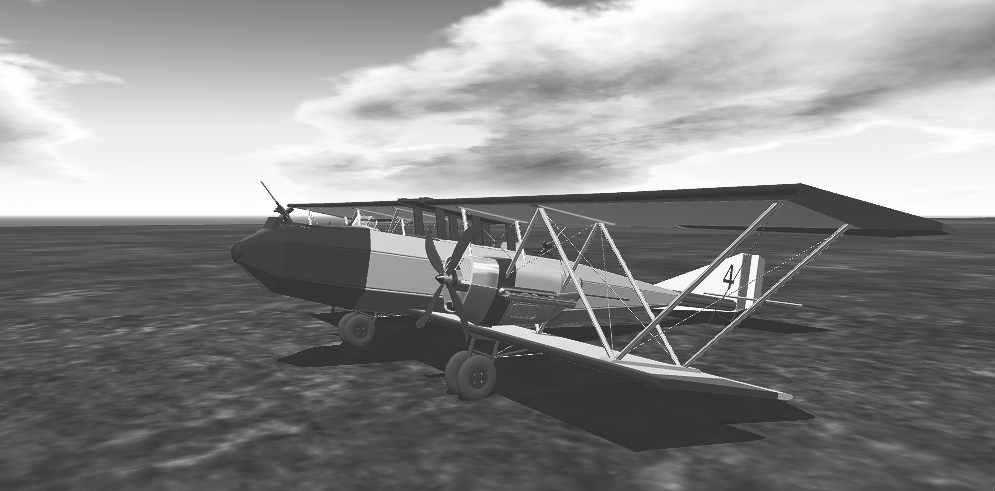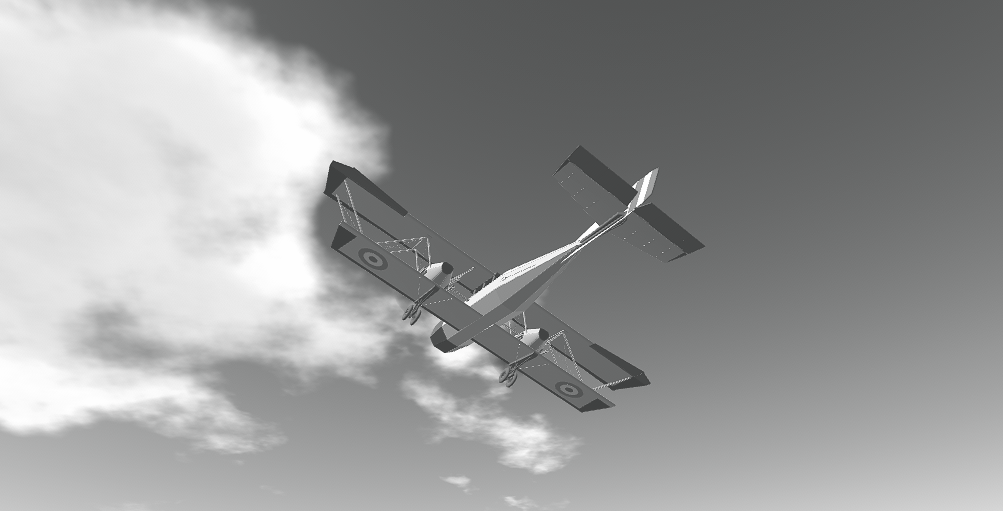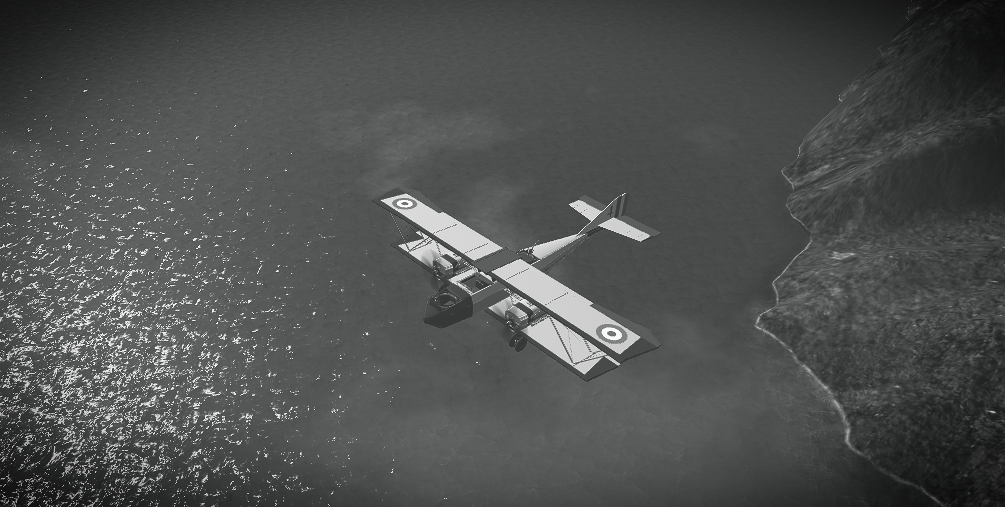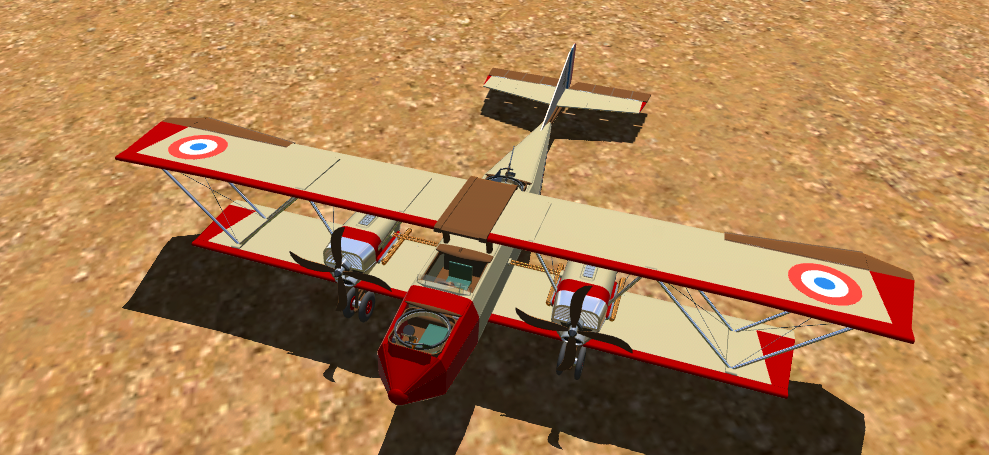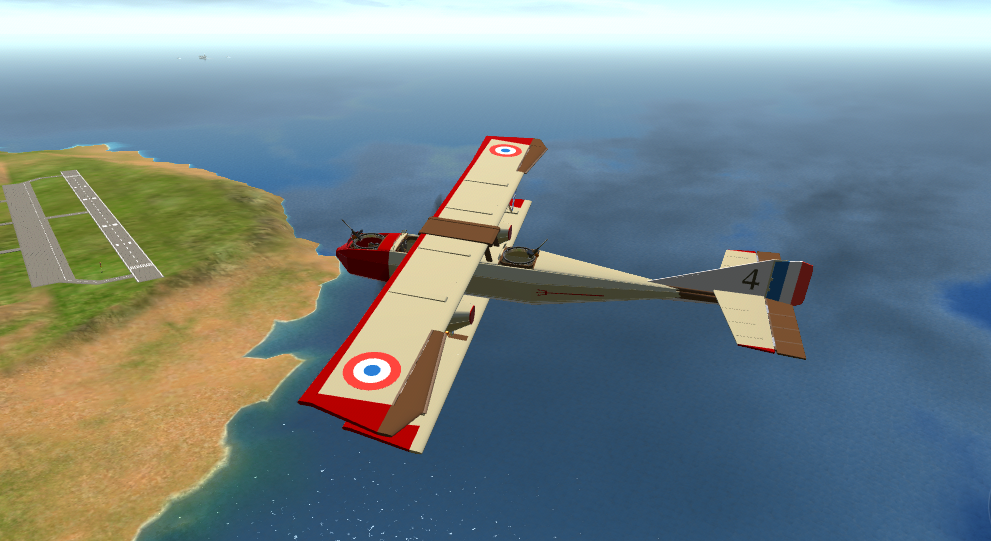 FLIGHT
Take-off
AG1 on to enable Yaw. Apply full Throttle and rotate at 60mph. Once airborne, maintain full Throttle for climb; use 90% Throttle for optimum cruise.
Landing
Reduce Throttle to low setting as required; Slowest landings are made with Throttle off. (Stall speed is 37mph) On touchdown, brake gently.
Taxiing
See footnote.
Front Gun Position
AG1 off, AG2 on. Use VTOL and Yaw to aim.
Rear Gun Position
AG1 off, AG3 on. Use VTOL and Yaw to aim.
HISTORY
The Caudron R.13, was designed to fulfill similar requirements to the Caudron R.11, namely a 3 seat long range escort fighter with reconnaissance as a secondary role. In this case, Caudron sought to simplify construction so as to speed up the manufacturing process and deployment.
Notable differences between the R.13 and the older R.11 were a much simpler fuselage shape, a redesigned layout that had the pilot's position further forward, and a radical redesign of the wing struts and bracers, giving rise to its nickname "Double-vé" among pilots and crews.
Other differences included lighter and simpler gun mounts, with a single gun in each position and the addition of small wind-shields in front of each crew position. The Hispano-Suiza engines powered 4 blade propellers
It is not known how many examples of the R.13 were built, or how it performed in service but pilots did report that the handling was generally smooth and comfortable, with good top speed.
FOOTNOTE
With wheels! Something land-based to complete my 3 entries for this challenge. I played about with the mass on this build so the landing approach is nice and slow, especially in a glide.
I also tried and failed to have a steerable skid for taxiing; maybe I can try again on a future build.
As before, I use Yaw to traverse the guns which makes it necessary to have AG1 off to disable the rudder (unless you enjoy air-sickness).
Specifications
General Characteristics
Predecessor

WWI Challenge

Created On

Windows

Wingspan

56.2ft (17.1m)

Length

47.6ft (14.5m)

Height

11.8ft (3.6m)

Empty Weight

-4,734,385lbs (-2,147,483kg)

Loaded Weight

4,073lbs (1,847kg)
Performance
Horse Power/Weight Ratio

0.103

Wing Loading

5.2lbs/ft2 (25.3kg/m2)

Wing Area

786.8ft2 (73.1m2)

Drag Points

5467
Parts
Number of Parts

530

Control Surfaces

5
---