This aircraft is specially designed for Artificial Intelligence (AI) to simulate air traffic, it is also a playable aircraft, you can enjoy air collisions or target practice.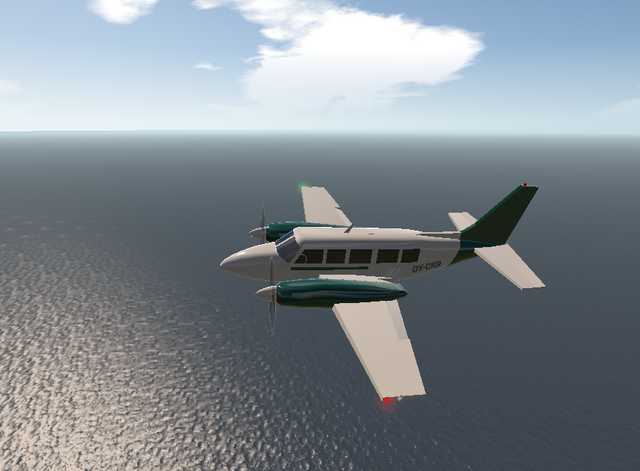 ---
About the Aircraft:
In 1962, Piper began developing a six- to eight-seat twin-engined corporate and commuter transport aircraft under the project name Inca, at the request of company founder William T. Piper. Looking like a scaled-up PA-30 Twin Comanche, the PA-31 made its first flight on 30 September 1964, and was announced later that year. It is a low-wing monoplane with a conventional tail, powered by two 310 hp (231 kW) Lycoming TIO-540-A turbocharged engines in "tiger shark" cowlings, a feature shared with the Twin Comanche and the PA-23 Aztec.
As testing proceeded, two cabin windows were added to each fuselage side and the engines were moved further forward. The PA-31, named "Navajo" after the native American tribe, was certified by the FAA on 24 February 1966, again in mid-1966 with an increase in maximum takeoff weight (MTOW) from 6,200 to 6,500 lb (2,812 to 2,948 kg), and deliveries began in 1967.
The PA-31-300 was certified by the FAA in June 1967, the only variant without turbocharged engines: 300 hp (224 kW) Lycoming IO-540-M1A5 engines driving two-bladed propellers. Unofficially, the initial model was referred to as the PA-31-310. Only 14 PA-31-300 were built in 1968 and 1969: the smallest variant production.
In September 1972, Piper unveiled the PA-31-350 Navajo Chieftain, a Navajo B stretched by 2 ft (61 cm) for up to ten seats, with more powerful engines and counter-rotating propellers to prevent critical engine handling problems. The Chieftain was powered by 350 hp (261 kW) Lycoming TIO-540 variants, with an opposite-rotation LTIO-540 on the right-hand wing, and MTOW was increased to 7,000 lb (3,175 kg). Deliveries started in 1973 After a delay due to a flood caused by Hurricane Agnes at Piper's factory in Lock Haven, Pennsylvania.
Source: 'Wikipedia'
---
Gallery: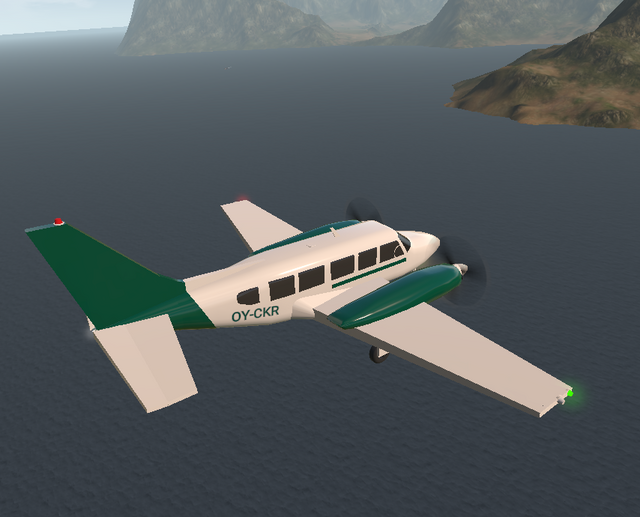 Reference Photo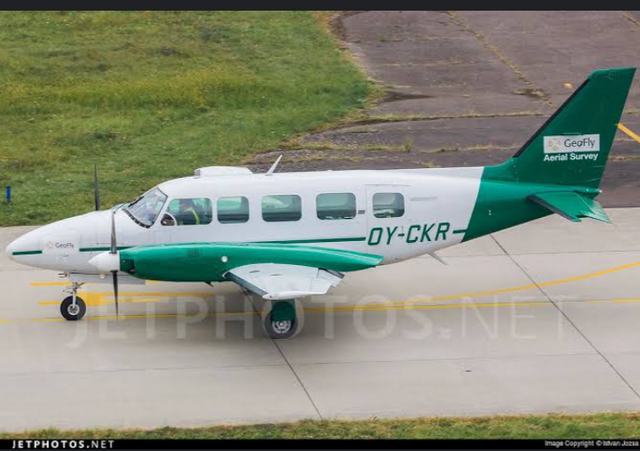 Credit: Jetphotos
Thank you for your attention, Enjoy it!
Specifications
General Characteristics
Successors

1 airplane(s)

+70 bonus

Created On

Android

Wingspan

51.5ft (15.7m)

Length

42.3ft (12.9m)

Height

18.1ft (5.5m)

Empty Weight

9,453lbs (4,287kg)

Loaded Weight

16,198lbs (7,347kg)
Performance
Horse Power/Weight Ratio

0.086

Wing Loading

34.8lbs/ft2 (170.0kg/m2)

Wing Area

465.3ft2 (43.2m2)

Drag Points

3350
Parts
Number of Parts

93

Control Surfaces

7

Performance Cost

499
---