This is an aircraft specially designed for Artificial Intelligence (AI). But it can also be piloted manually.
---
The Embraer EMB-110 "Bandeirante" is a twin-engine turboprop aircraft intended for civil and military use, with capacity for twenty-one passengers, developed and manufactured in Brazil by Embraer between 1973 and 1991. The knowledge added with the Bandeirante enabled Embraer to create the EMB-121 Xingu, pressurized, sharing modified wings and landing gear, with a new fuselage with a cylindrical section. In the 1980s, Embraer developed the EMB-120 Brasilia turboprop and its derivative CBA-123 Vector, in a consortium with the Argentinean FMA. pressurized. After privatization, the EMB-145 was carried forward, using parts of the EMB-120 with reaction engines, leading Embraer to enter the commercial market of passenger transport jets and executive jets, rising to the position of third largest manufacturer in the world .
Gallery: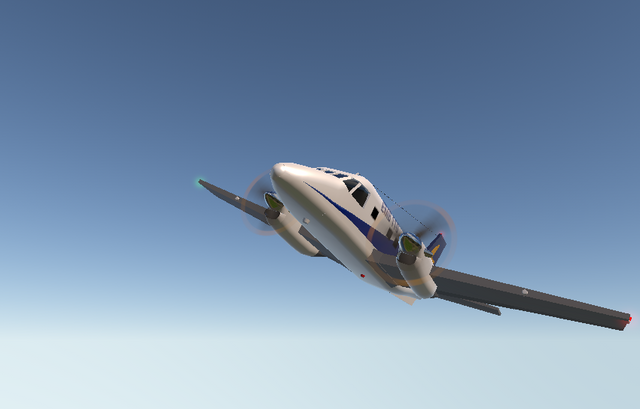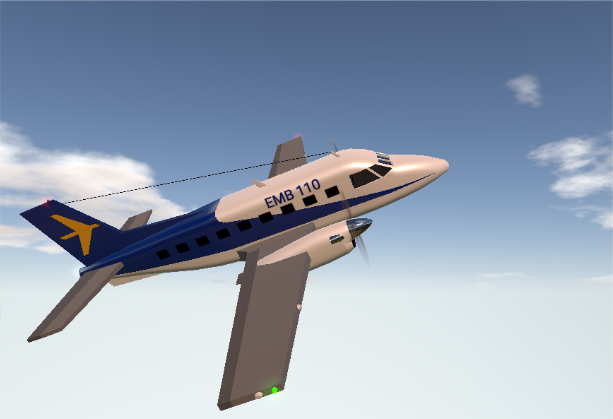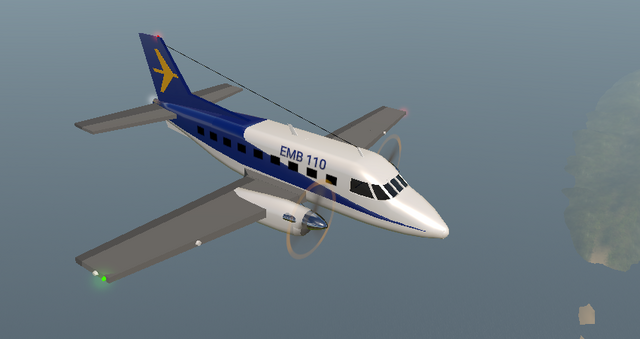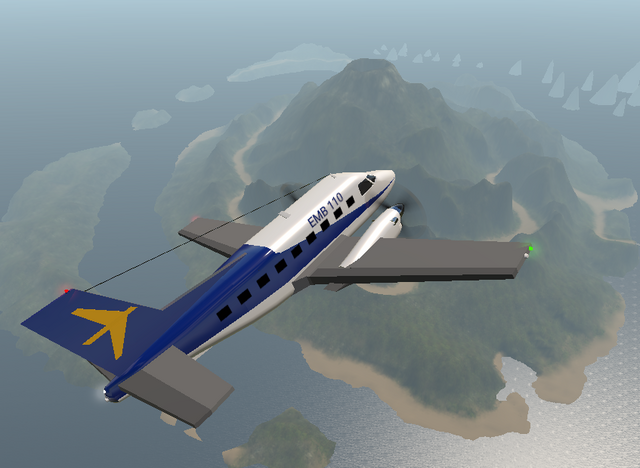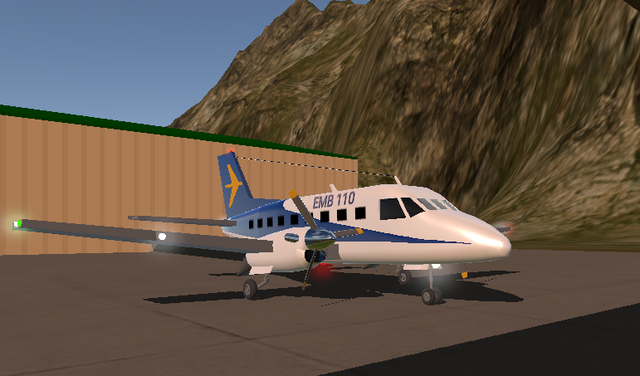 Note: for those who like to create paintings, I recommend removing the last piece of the blue bow that all the painting will come out of to make your job easier.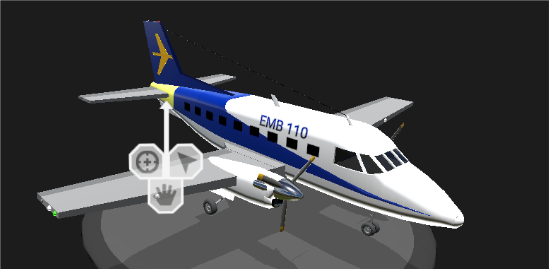 Real Photo: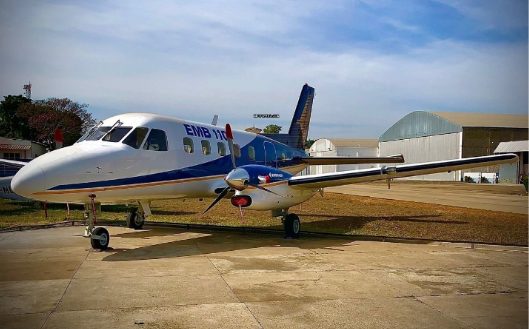 Credit: Jetphotos
Thank you for your attention, have fun
Some of the First Variants:
Kenn Borek Air by @AlbertanPlaneMaker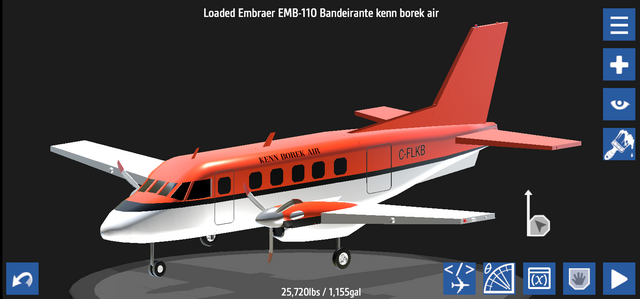 Cubana by @AlbertanPlaneMaker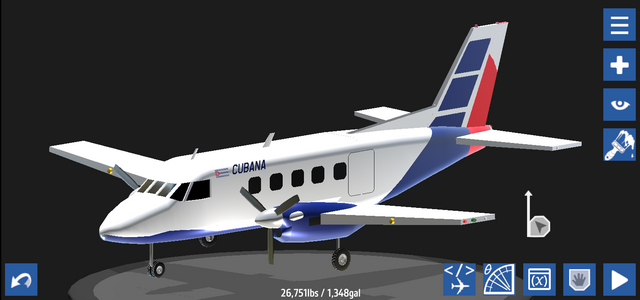 Manaus Aerotáxi by @WINGSIRONOFOCIAL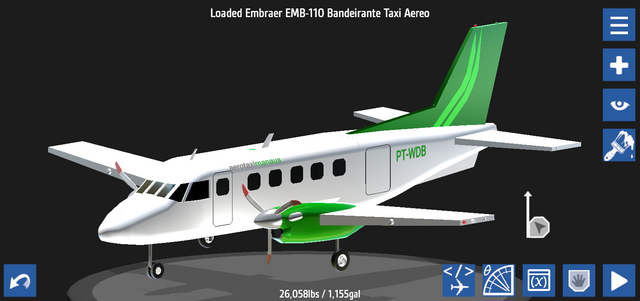 Amazonaves by @WINGSIRONOFICIAL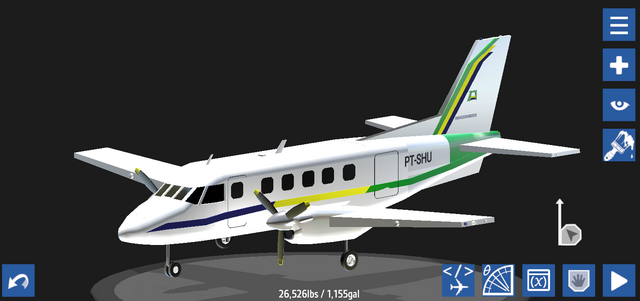 VASP by @WINGSIRONOFICIAL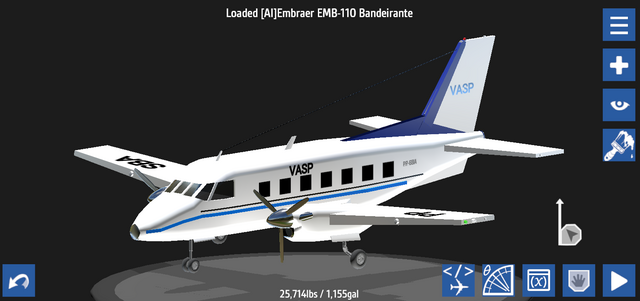 Brazilian Air Force by @Gabriel747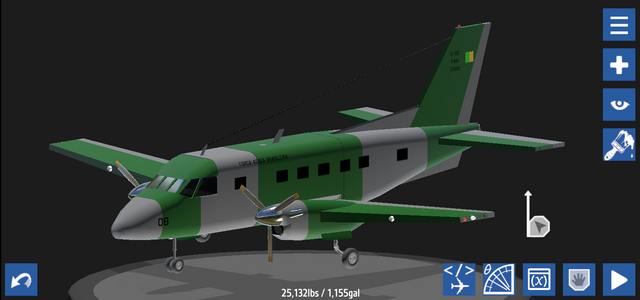 C-95 (Brazilian Air Force) by @Gabriel747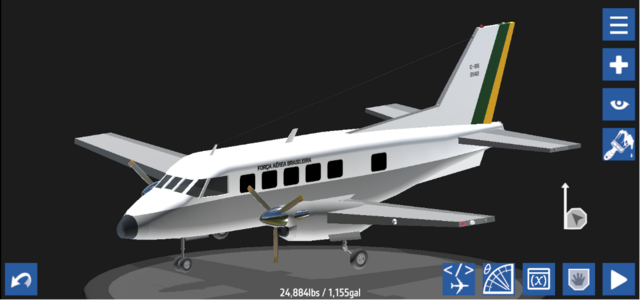 Jazz Air by @Pilothasya137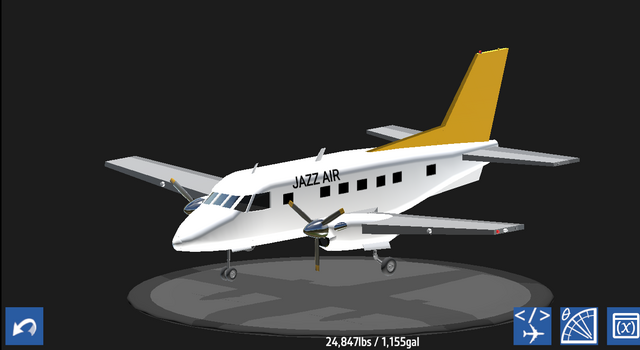 Specifications
General Characteristics
Successors

11 airplane(s)

+586 bonus

Created On

Android

Wingspan

71.8ft (21.9m)

Length

63.1ft (19.2m)

Height

26.6ft (8.1m)

Empty Weight

17,223lbs (7,812kg)

Loaded Weight

24,970lbs (11,326kg)
Performance
Horse Power/Weight Ratio

0.056

Wing Loading

29.1lbs/ft2 (142.3kg/m2)

Wing Area

856.7ft2 (79.6m2)

Drag Points

2021
Parts
Number of Parts

95

Control Surfaces

7

Performance Cost

495
---