Introduction:
This is my one day project, the Gulfstream G650. It requires a little bit of trim to fly right, as I didn't have very much time to fix it.
Controls:
Normal flight pitch, roll, yaw.
Trim for flaps and trim.
History:
The Gulfstream G650 is a large business jet produced by Gulfstream Aerospace. The model is designated Gulfstream GVI in its type certificate, and may be configured to carry from 11 to 18 passengers. Gulfstream began the G650 program in 2005 and revealed it to the public in 2008. The G650 is the company's largest and fastest business jet with a top speed of Mach 0.925. The aircraft project was named the 2014 winner of the Collier Trophy, for having "strengthened business aviation through significant technological advancements in aircraft performance, cabin comfort, and safety. The G650ER is an extended-range version of the G650. The 300th was delivered in April 2018, just over five years since introduction in December 2012. The 400th was delivered in December 2019, seven years after the type's introduction.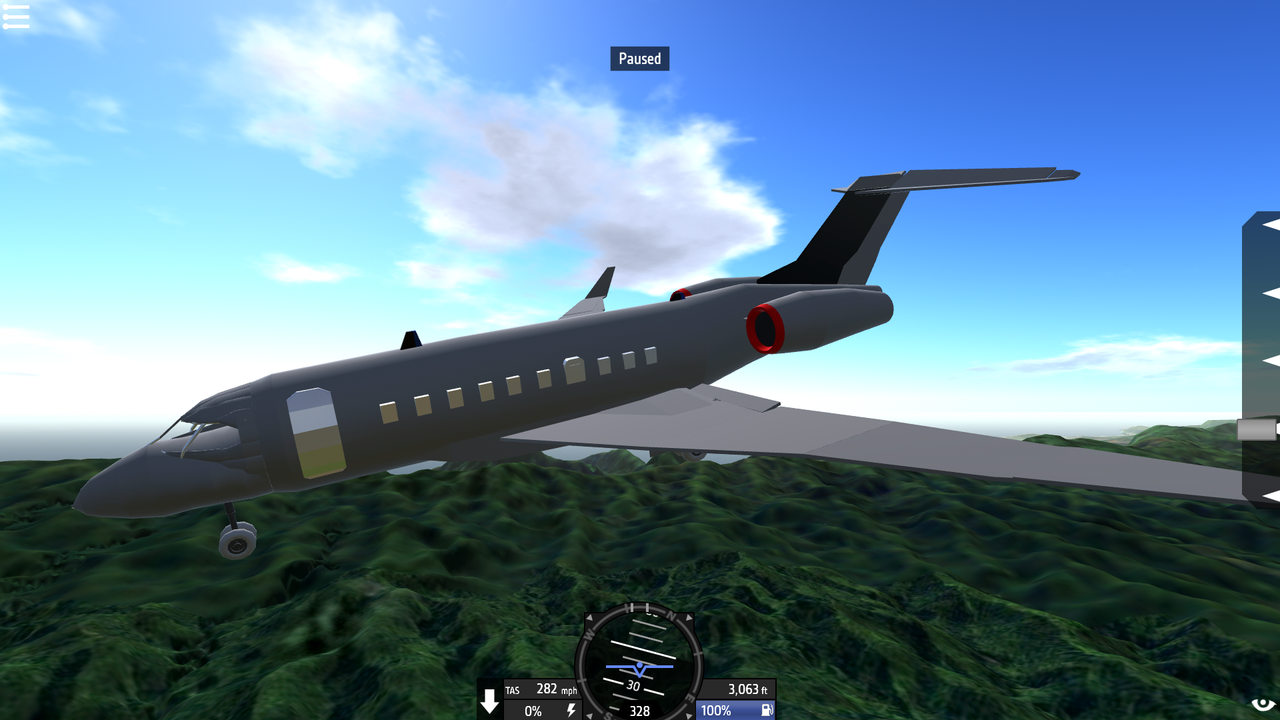 JUST REMEMBER TO USE TRIM!!
Thanks! Hope you like it!
-HR
Specifications
General Characteristics
Predecessor

(CLOSED) Private Jet Challenge

Successors

1 airplane(s)

+21 bonus

Created On

Windows

Wingspan

103.3ft (31.5m)

Length

105.3ft (32.1m)

Height

28.2ft (8.6m)

Empty Weight

44,550lbs (20,207kg)

Loaded Weight

218,777lbs (99,235kg)
Performance
Power/Weight Ratio

0.616

Wing Loading

117.6lbs/ft2 (574.1kg/m2)

Wing Area

1,860.7ft2 (172.9m2)

Drag Points

19771
Parts
Number of Parts

228

Control Surfaces

15
---