Before starting to play,read the instructions in game.
In November 2022, with the B-6139 retured to Guangzhou from Los Angeles, all 5 A380s of China Southern are retired,with only 11 years experiences of serving.
If one word can be used to sum up the experience of A380 in China Southern Airlines, it would be twists and turns. Due to technical errors, its delivery time was continuously delayed, missing the 2008 Beijing Olympic Games and the 2010 Guangzhou Asian Games. (Maybe we could have seen some cool livery) In the subsequent operation process, due to the failure to reach a consensus with Air China, its international routes originating in Beijing were greatly limited, which made the profit even worse. Although a large number of profits were made by welcoming overseas Chinese briefly during the epidemic, it could not change the outcome of early retirement. Although it failed to be as successful as the 747, the image of the A380 in the hearts of Chinese fans and people all over the world has been indelible. Whenever people think of jumbo jets, the A380 comes to mind more often. I hope that one day, they will be needed again and return to the blue sky.
Credits to realSavageMan for the fuselage body.
---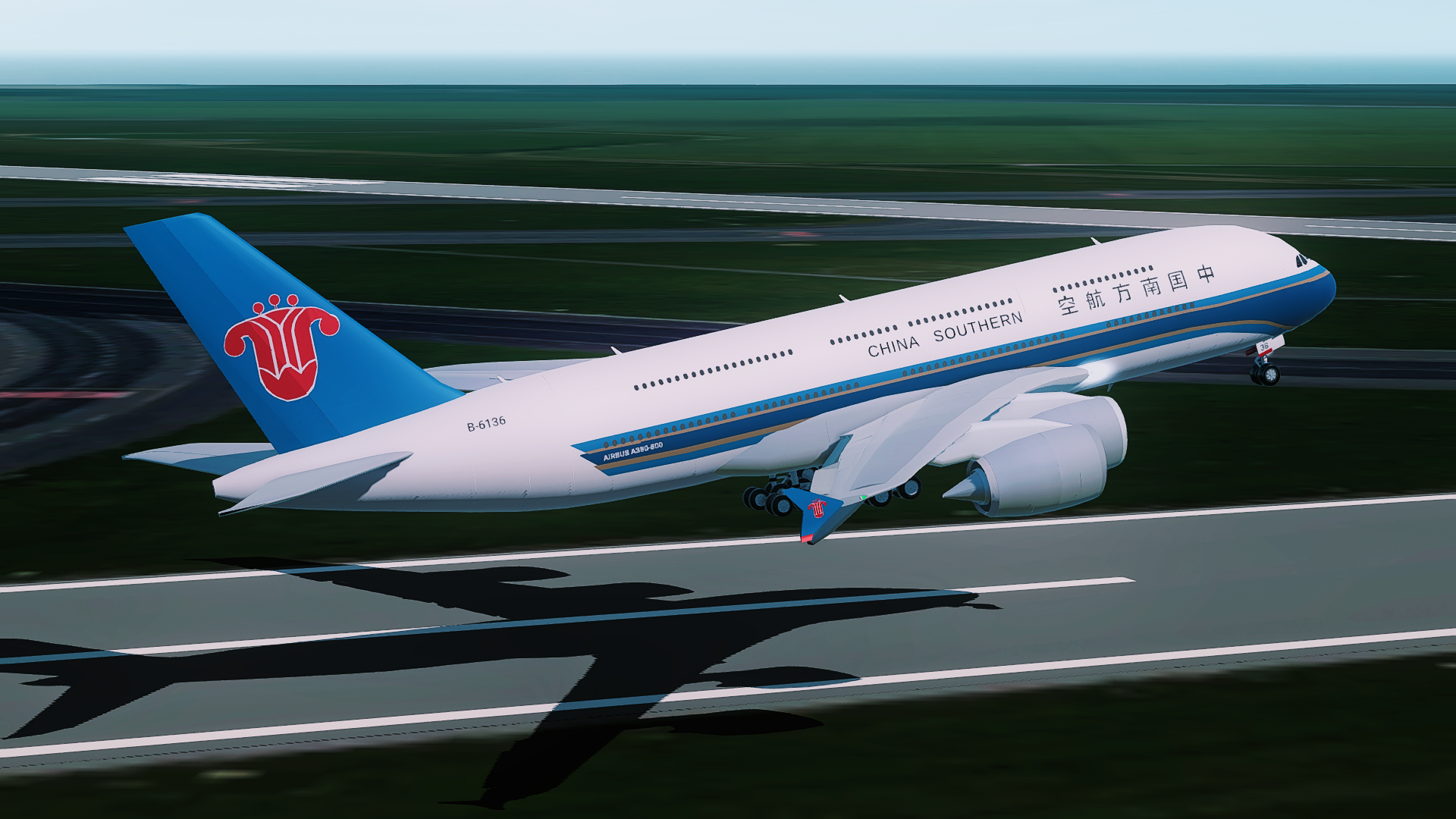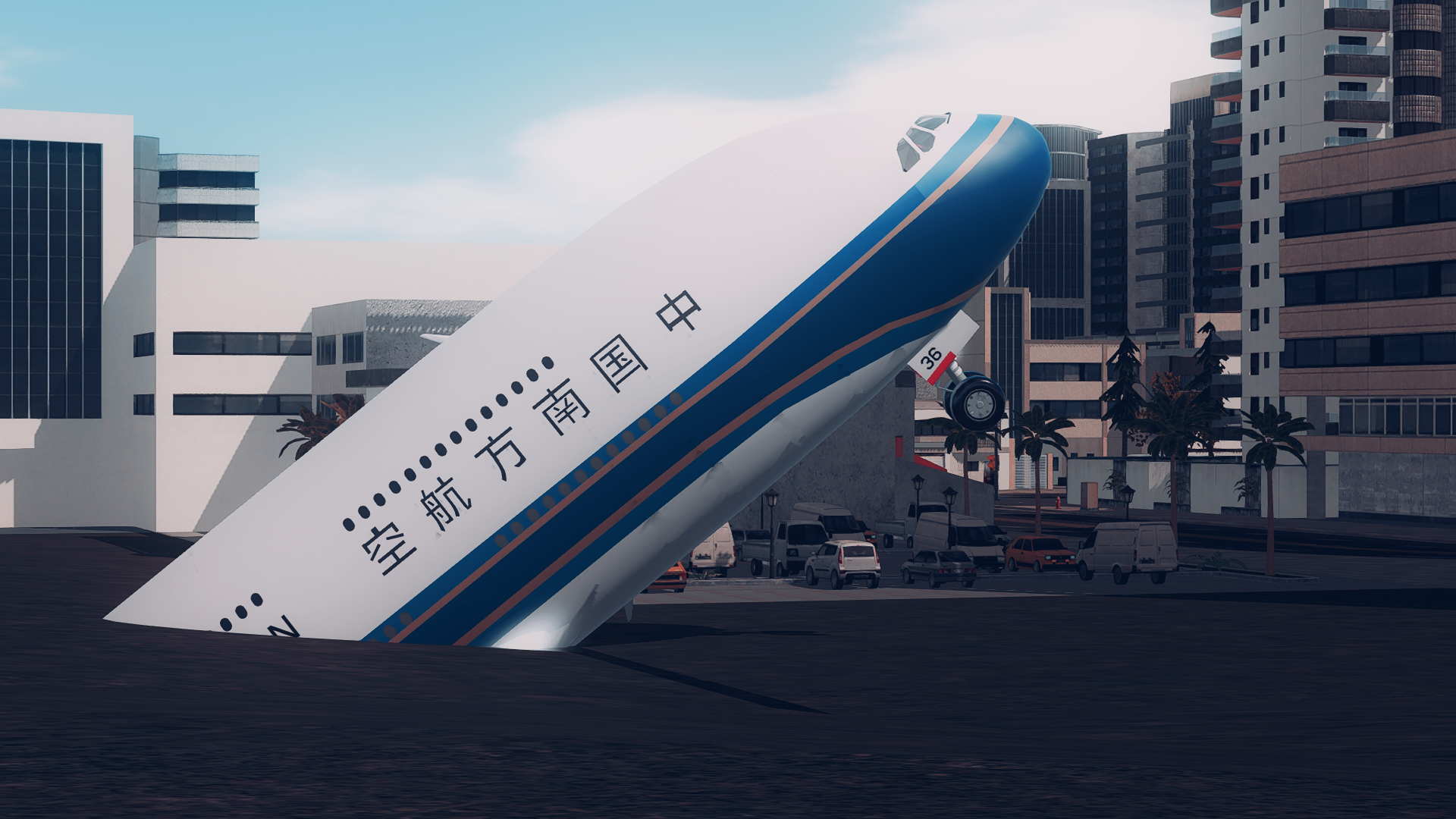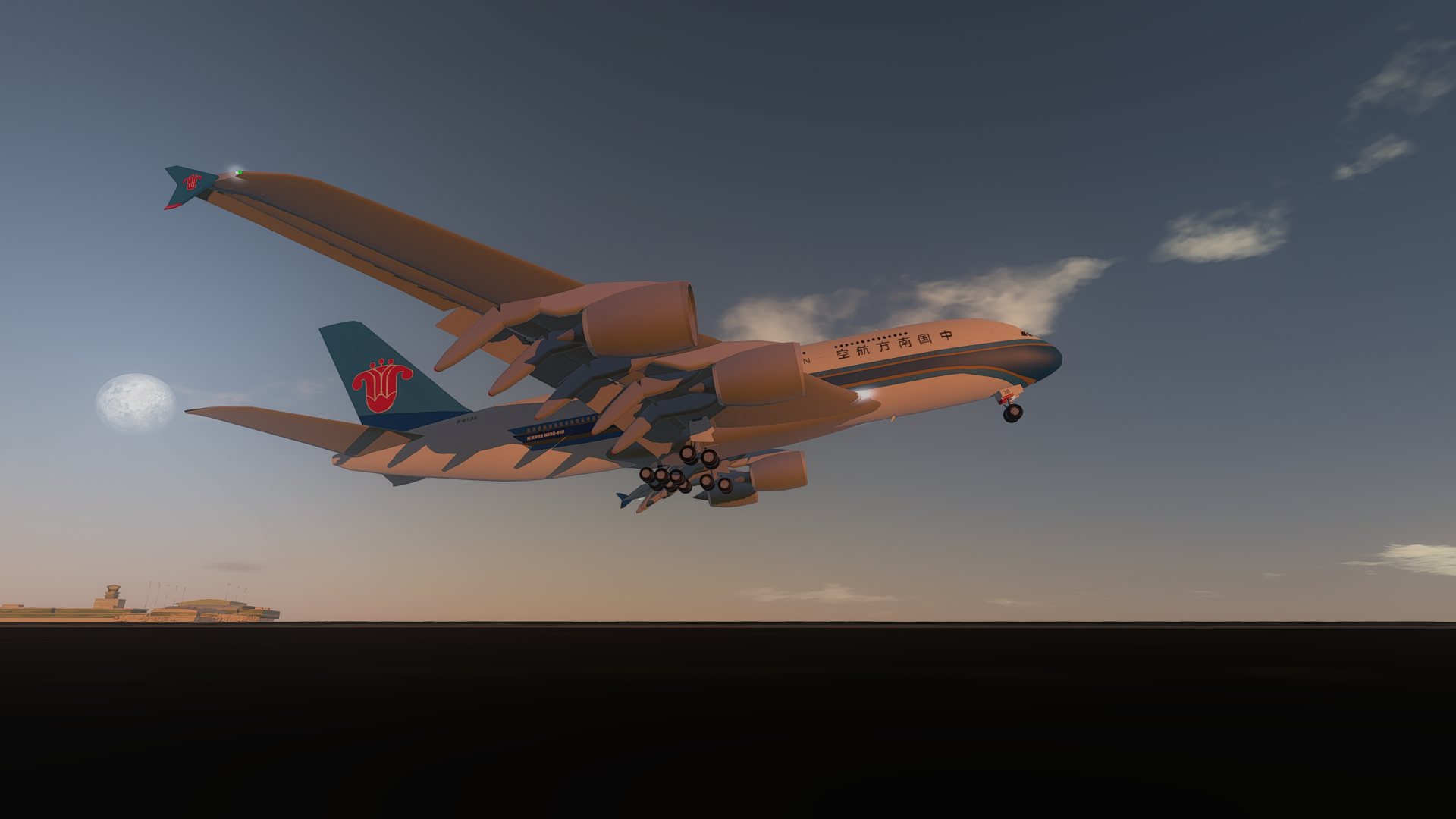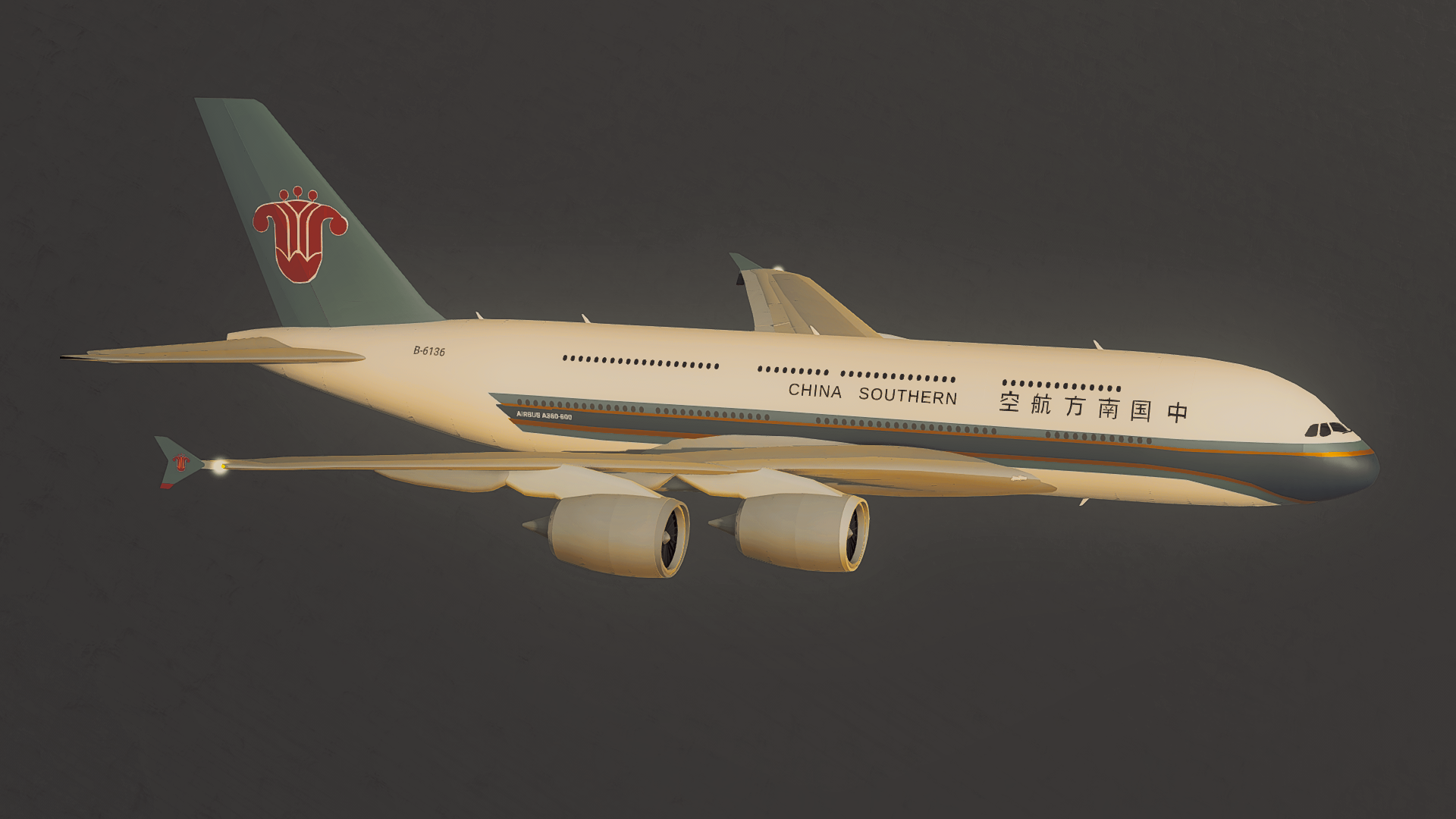 Specifications
General Characteristics
Successors

4 airplane(s)

+14 bonus

Created On

Windows

Wingspan

261.9ft (79.8m)

Length

242.0ft (73.8m)

Height

82.3ft (25.1m)

Empty Weight

108,144lbs (49,053kg)

Loaded Weight

657,624lbs (298,293kg)
Performance
Power/Weight Ratio

0.666

Wing Loading

49.6lbs/ft2 (242.3kg/m2)

Wing Area

13,251.7ft2 (1,231.1m2)

Drag Points

47541
Parts
Number of Parts

2348

Control Surfaces

4

Performance Cost

8,507
---