This aircraft follows all the basic AI requirements. It is specially designed for Artificial Intelligence [AI] to simulate air traffic, it is able to land and take off with extreme precision at the main airports in the game, it is also a playable aircraft, you can enjoy air collisions, target shooting or just enjoy of a more realistic air traffic.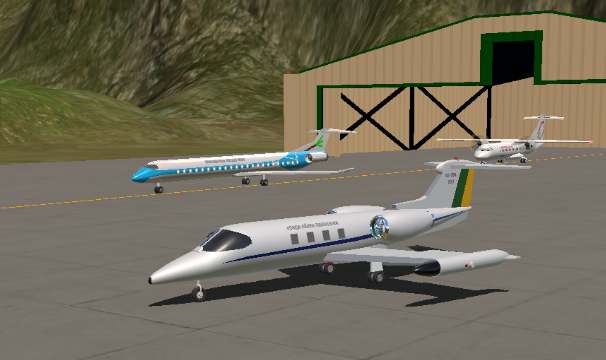 MAPA Aviation · 2023
---
Wiki:
The Learjet Model 35 and Model 36 are a series of American multi-role business jets and military transport aircraft manufactured by Learjet. When used by the United States Air Force, they carry the designation C-21A.
The aircraft are powered by two Garrett TFE731-2 turbofan engines. Its cabin can be arranged for six to eight passengers. The longer-range Model 36 has a shortened passenger area to provide more space in the aft fuselage for fuel tanks.
The engines are mounted in nacelles on the sides of the aft fuselage. The wings are equipped with single-slotted flaps. The wingtip fuel tanks distinguish the design from other aircraft having similar functions.
The concept which became the LJ35 began as the Learjet 25BGF (with GF referring to "Garrett Fan"), a Learjet 25 with a then-new TFE731 turbofan engine mounted on the left side in place of the 25's General Electric CJ610 turbojet engine. This testbed aircraft first flew in May, 1971. As a result of the increased power and reduced noise of the new engine, Learjet further improved the design, and instead of being simply a variant of the 25, it became its own model, the 35.
In 1976 American professional golfer Arnold Palmer used a Learjet 36 to establish a new round-the-world class record of 22,894 miles (36990 km) completed in 57 hours 25 minutes 42 seconds.
Learjet 35s made the bulk of Escuadrón Fénix flights during the 1982 Falklands War mainly on diversion flights.
Production on the 35/36 series ceased in 1994.
As of January 2018, the U.S. National Transportation Safety Board database lists 25 fatal accidents for the 35/35A, and two for the 36/36A.
---
VU-35A:
In 1987, the Brazilian Air Force acquired twelve Gates Learjet 35A aircraft, six of which were configured for VIP transport (designated as VU-35A) and another six for photographic reconnaissance (designated as R-35A), which were assigned to the 1st/6th GAV .
As of 2006, three VU-35A aircraft have been reconfigured as R-35As; subsequently, these three were modernized and given the designation R-35AM.
The R-35As acquired in 1987 were decommissioned in 2020. Due to the high cost of keeping the R-35AM operational, as they are aircraft with more than 30 years of use, the Brazilian Air Force was forced to withdraw them from service, on 12/20/2021.
---
Galery: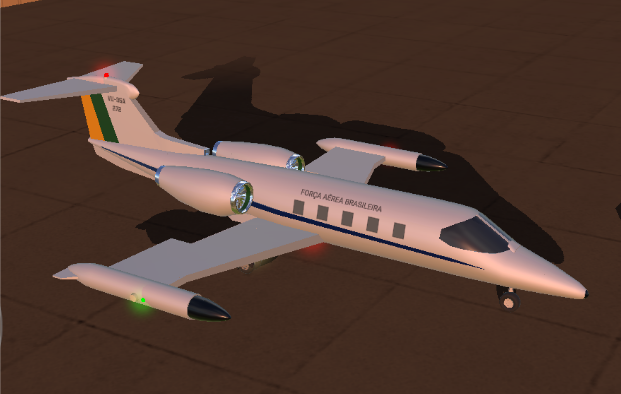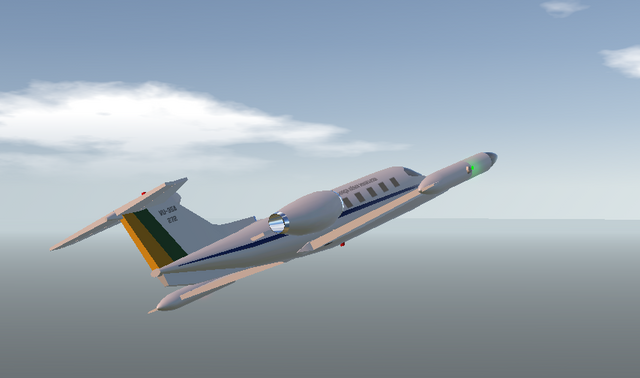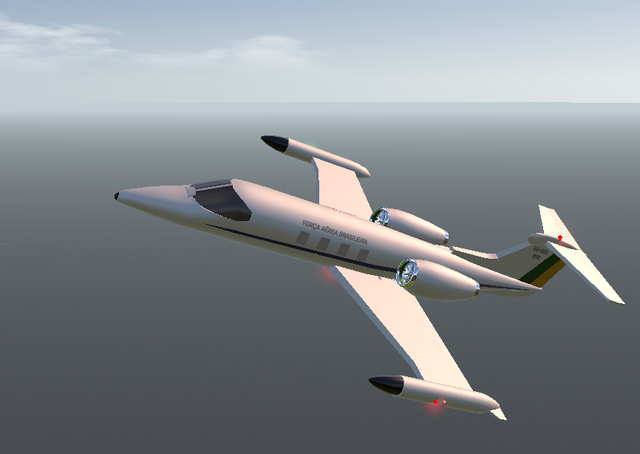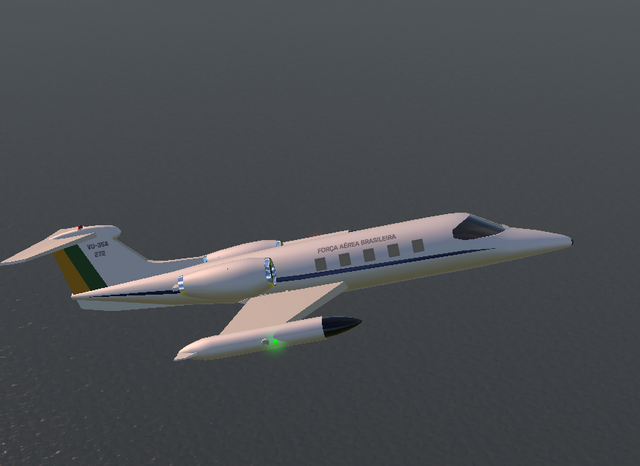 Real Photo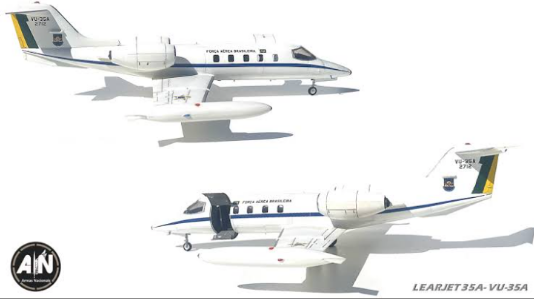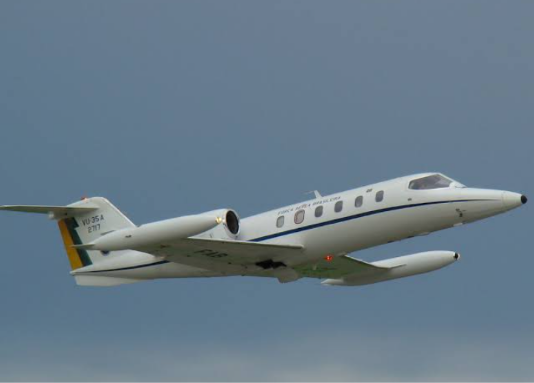 Credit: Brazilian Air Force
---
Controls: Standard
Thank you for your attention, Enjoy it!
---
Variants:
Learjet 25D PT-LSD by @Gabriel747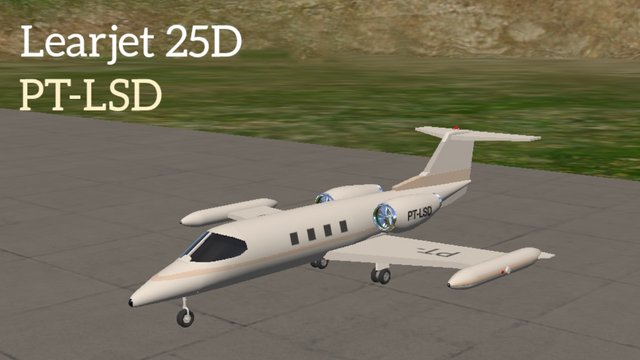 SunJet Aviation N47BA by @PinnicaleAirlines3701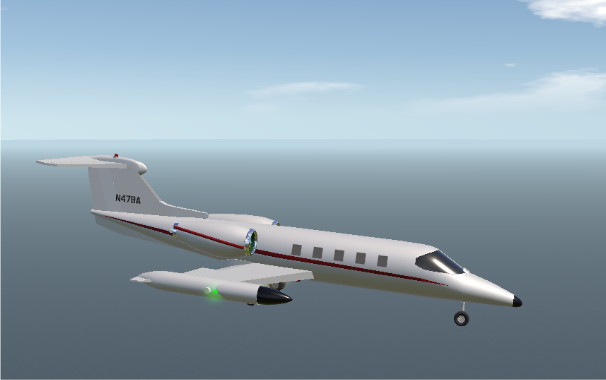 Learjet E-36B Snowbird Delta Federativo Royal Navy by @CaptainSquadronLeaderX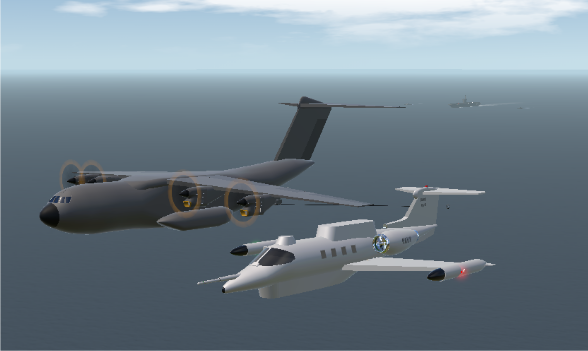 Specifications
General Characteristics
Successors

4 airplane(s)

+196 bonus

Created On

Android

Wingspan

51.8ft (15.8m)

Length

68.0ft (20.7m)

Height

18.6ft (5.7m)

Empty Weight

11,127lbs (5,047kg)

Loaded Weight

15,972lbs (7,245kg)
Performance
Power/Weight Ratio

8.441

Wing Loading

27.7lbs/ft2 (135.3kg/m2)

Wing Area

576.5ft2 (53.6m2)

Drag Points

5178
Parts
Number of Parts

91

Control Surfaces

7

Performance Cost

445
---