In a parallel universe somewhen
His Majesty's Aircraft
Rising Strength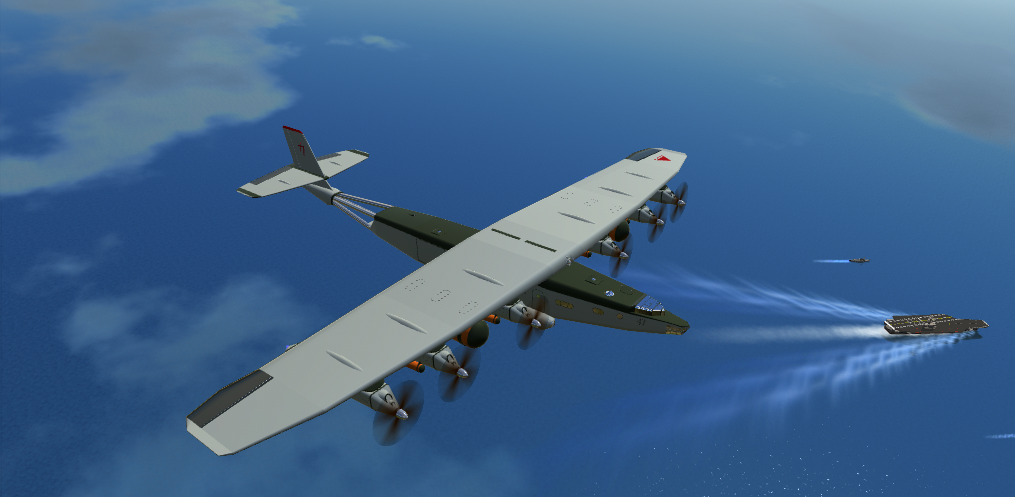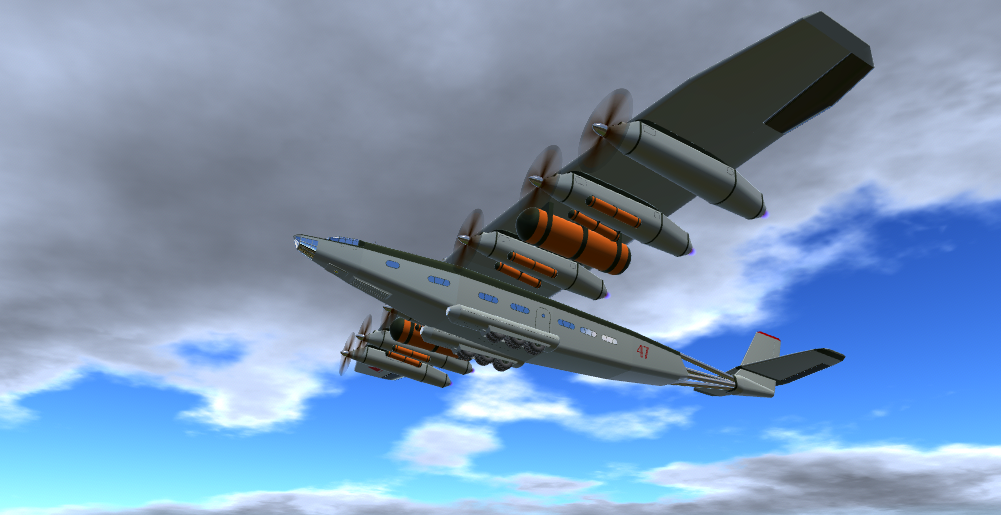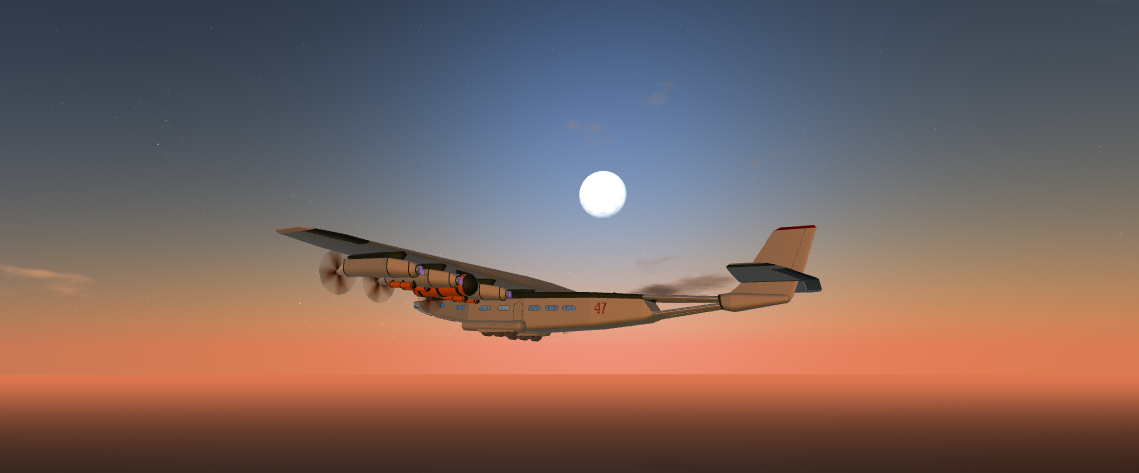 Take-off
Apply full Throttle; when speed reaches 140mph, pull up gently. Once airborne and undercarriage raised, maintain full Throttle for gentle climb or throttle back and apply Trim as required.
Note that Pitch authority is strong for landing; use gentle inputs in normal flight.
Landing
Use 15% Throttle for final descent and flare. On touchdown, Throttle off and Brake gently
Taxiing
Use 5% to 10% Throttle and steer with Yaw.
Reverse taxiing
AG2 on; use Pitch (pull up) for reverse thrust, use Yaw to steer. AG2 off before take-off.
Crew
4 flight crew consisting of Pilot, Second Pilot, Radio/Navigation and Flight Engineer. Third Pilot sometimes aboard for longest flights.
Cabin crew varies according to mission type.
Built by: Langston-Wellings; outboard engines supplied and fitted by Salvage Squad 13.
Sponsored by Medina Kinoka Trading Guild.
AG1 Landing Lights.
AG2 Reverse Taxiing Thruster.
His Majesty's Aircraft "Rising Strength" joins the Group 47 Transport Fleet to provide long distance heavy lift capability. The craft will fly routes between Central Hub and the most distant Eastern Settlements, carrying a mixture of cargo, fare paying passengers and military equipment.
Originally a 4 engined craft, 2 more engines were salvaged and fitted by Salvage Squad 13, along with large wing-mounted tanks. This extra power and fuel now enables the craft to fly long distances with a full load.
Footnote
Ugly gets the job done! It's a Freighter, not a Fighter.
I threw lots of weight into this one for a heavy feel and kept the undercarriage setup simple so I wouldn't need to battle with weak/glitchy/exploding rotators, pistons and shocks.
Specifications
General Characteristics
Created On

iOS

Wingspan

180.3ft (55.0m)

Length

148.5ft (45.3m)

Height

32.3ft (9.8m)

Empty Weight

-4,734,385lbs (-2,147,483kg)

Loaded Weight

112,562lbs (51,057kg)
Performance
Power/Weight Ratio

1.297

Horse Power/Weight Ratio

0.045

Wing Loading

24.6lbs/ft2 (120.1kg/m2)

Wing Area

4,575.3ft2 (425.1m2)

Drag Points

32261
Parts
Number of Parts

545

Control Surfaces

5
---