This aircraft follows all the basic AI requirements. It is specially designed for Artificial Intelligence [AI] to simulate air traffic, it is able to land and take off with extreme precision at the main airports in the game, it is also a playable aircraft, you can enjoy air collisions, target shooting or just enjoy of a more realistic air traffic.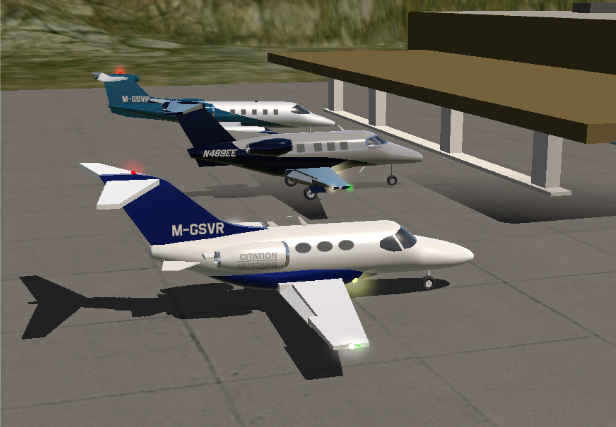 MAPA Aviation · 2023
---
Wiki:
The Cessna Citation Mustang is a very light jet that was built by Cessna. Launched at the 2002 NBAA convention, the Model 510 first flew on April 23, 2005. It received its FAA type certification on September 8, 2006, and was first delivered on November 22. Production ended in 2017 after 479 aircraft were built. The 8,645 lb (3,921 kg) maximum take-off weight jet is powered by two Pratt & Whitney Canada PW615F 1,460 lbf (6.5 kN) turbofans, can reach 340 kn (630 km/h), and has a range of 1,167 nmi (2,161 km).
Launched at the 2002 NBAA convention, the $2.4 million Mustang first flew on April 23, 2005. The airplane received full type certification from the Federal Aviation Administration on September 8, 2006. Cessna received FAA certification to fly into "known icing conditions" on November 9, 2006. Cessna delivered the first production LJ on November 22, 2006, the same day the FAA awarded Cessna with the necessary certification. Dave and Dawn Goode of GOODE Ski Technologies received the first retail delivered Cessna Mustang on April 23, 2007.
In 2010, Cessna launched an enhanced edition of the aircraft called the High Sierra, which features higher-quality cabin furnishings and enhanced avionics, including synthetic vision. In 2015, its unit cost was US$3.35 million.
Cessna ended production of the design in May 2017 due to lack of customer demand for the aircraft as a result of competition from the company's own Cessna Citation M2. The company had been selling an average of 40 Mustangs per year until the M2 was introduced in 2013, and then Mustang sales dropped to just 24 aircraft over the next three years. The M2 is a faster and larger aircraft, but it can operate from similar-length runways and requires the more-common C/E-525 type rating, which potentially reduces training and crewing costs over the Mustang. A total of 479 examples of the Citation Mustang were produced.
In 2018, used 2009-2016 Mustangs were priced at $1.85-2.5 million.
---
Galery: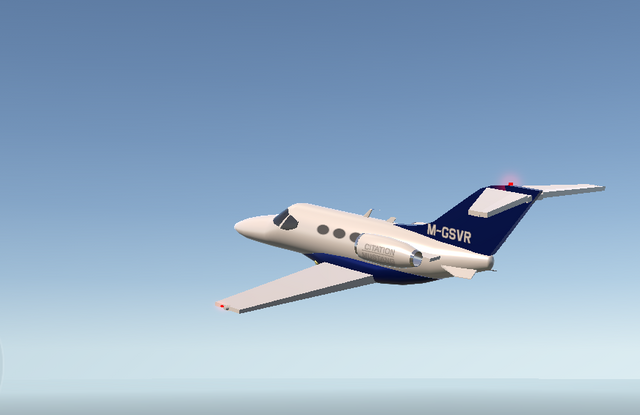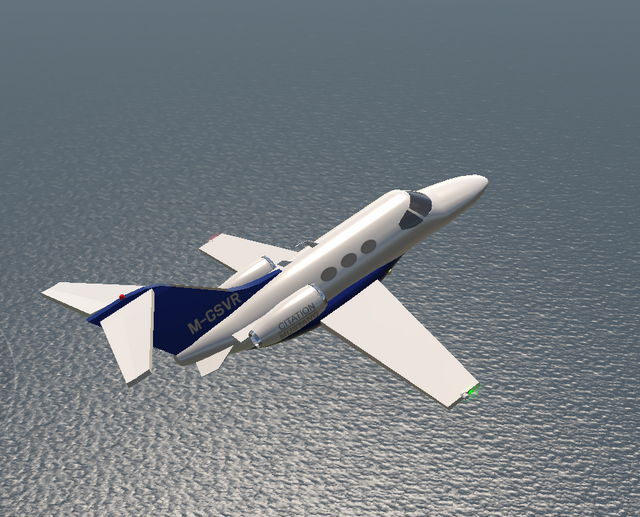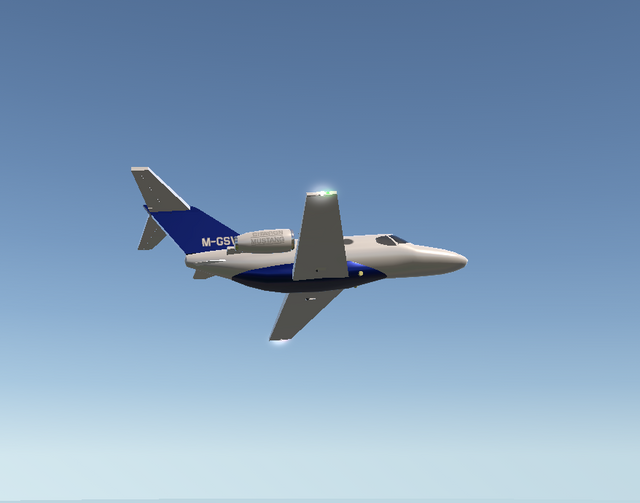 Real Photo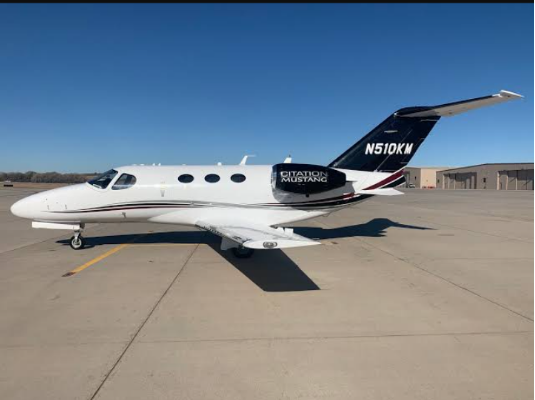 Credit: Facebook
---
Controls: Standard
Thank you for your attention, Enjoy it!
---
Variants:
There are currently no variants
Specifications
General Characteristics
Predecessor

(Reworked) Cessna Citation CJ1+

Created On

Android

Wingspan

58.1ft (17.7m)

Length

53.3ft (16.2m)

Height

19.1ft (5.8m)

Empty Weight

11,024lbs (5,000kg)

Loaded Weight

15,015lbs (6,810kg)
Performance
Power/Weight Ratio

8.98

Wing Loading

27.5lbs/ft2 (134.2kg/m2)

Wing Area

546.1ft2 (50.7m2)

Drag Points

3575
Parts
Number of Parts

82

Control Surfaces

7

Performance Cost

444
---