Well its been a while,
Hey I've developed this since I was gone
55,000+ pounds of build, 470+ parts, and a lot of time
this is the A-10 Phantasm as you could probably already guess it is a futuristic freighter/hauler not really sure. I just went a bit of everything when making it.
The A-10 has 4 guns two of which are fixed on a rotatable turret (with shell ejection effect); as opposed to the two fixed cannons which are vastly more powerful. The hauler has a loading deck on its underside, and custom landing gear. In conjunction with this it has a powerful booster engine and two opposable engines, this makes taking off vastly easier. The hauler has a top speed of probably about 450+ mph.
Here is the opposable engine
the ability to move the engines allow slower movement and low flying aid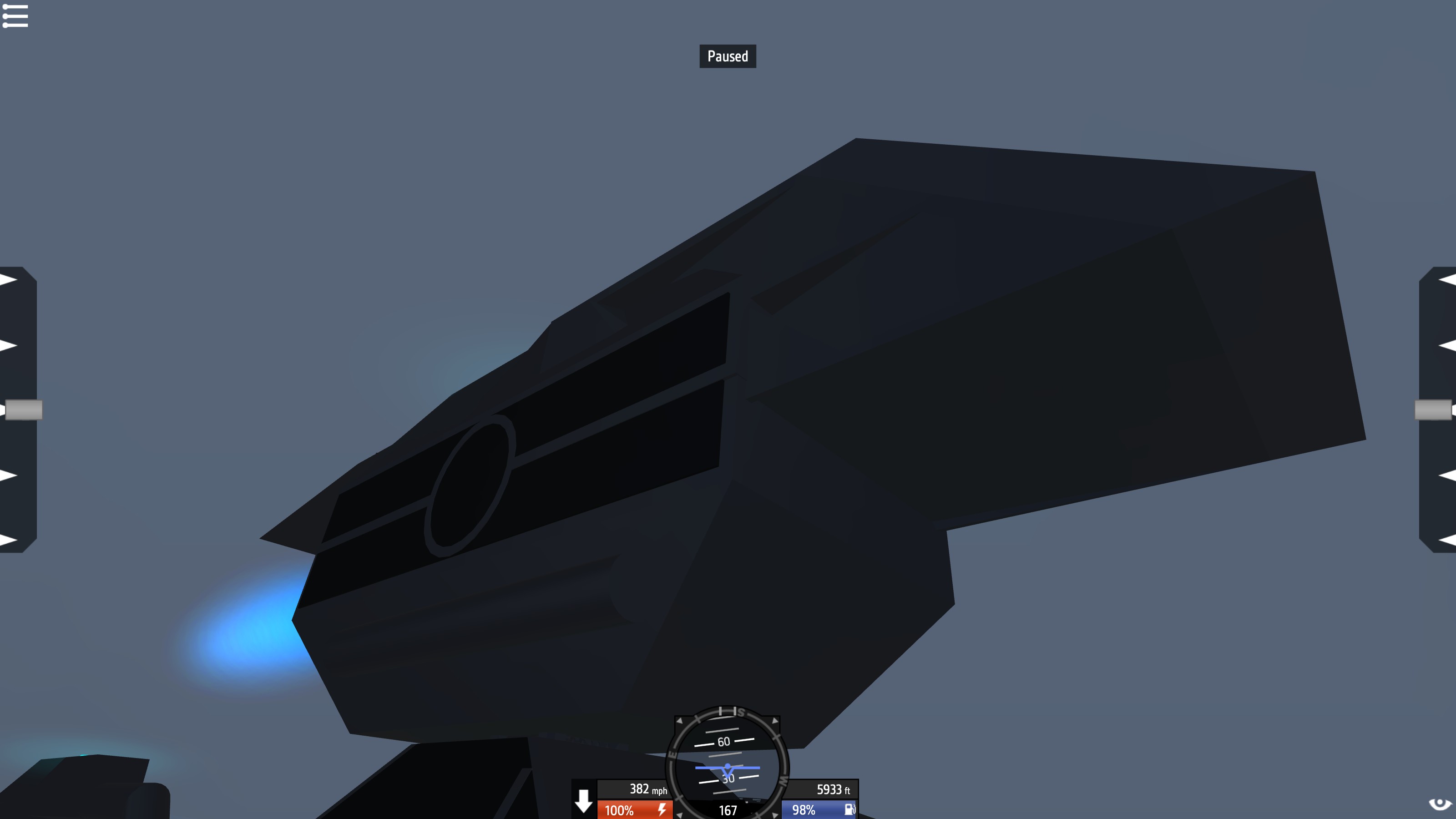 The bottom opening
its cool I dunno tbh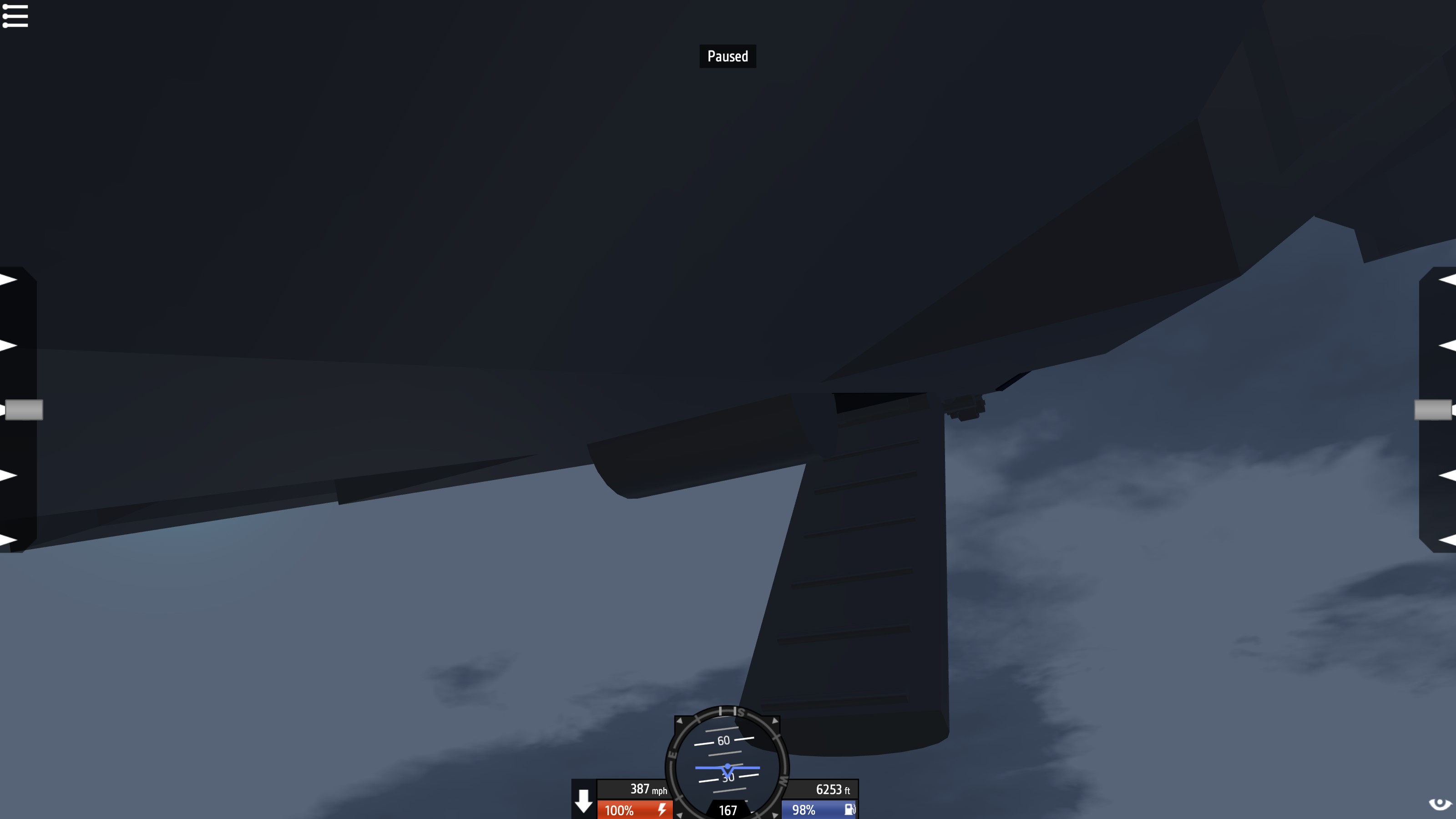 Below is the main cannon
the cannon is fairly powerful, but has a slow reload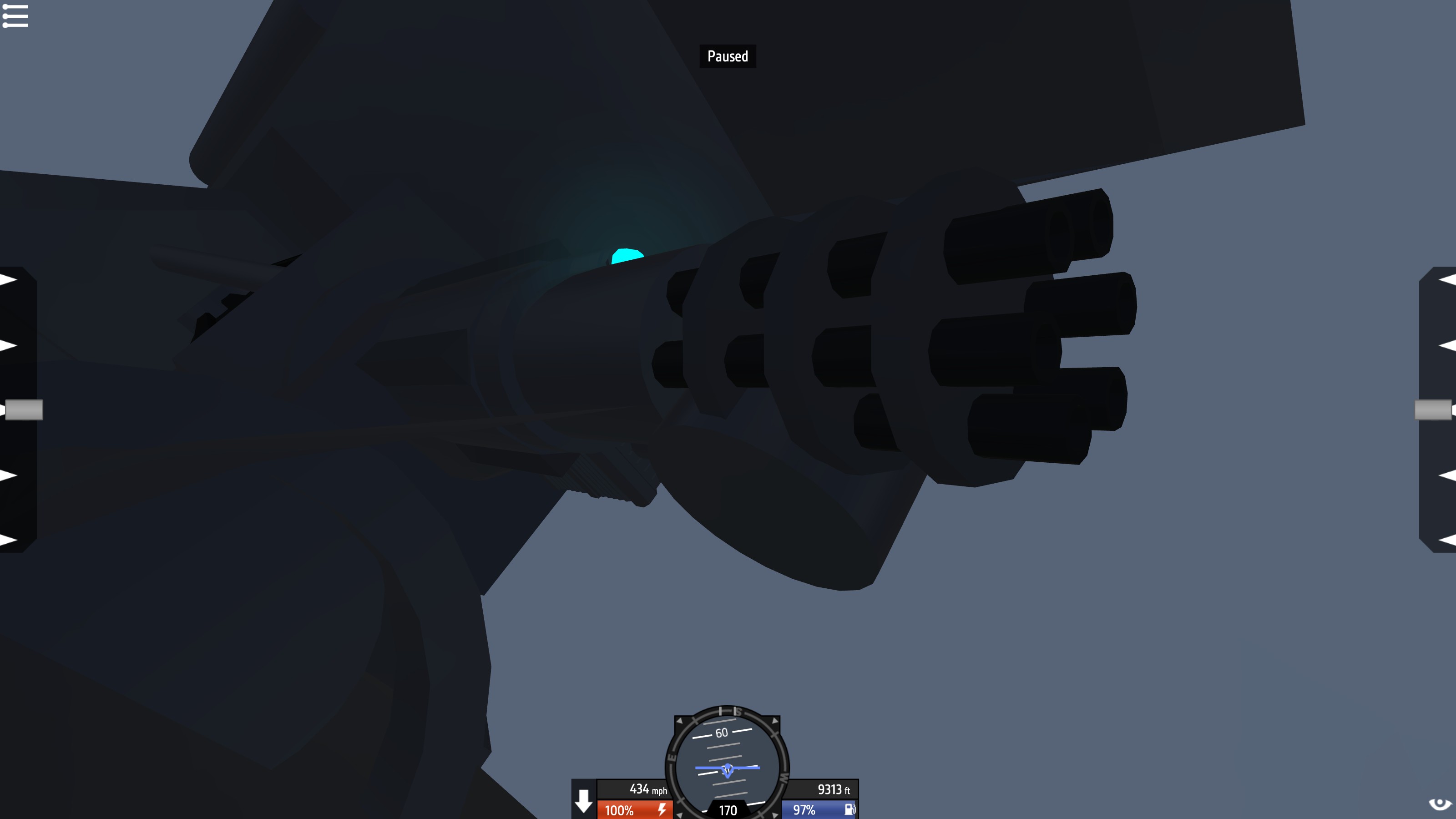 Here is the rotatable turret
quick fire rate decent damage, much lower than the cannon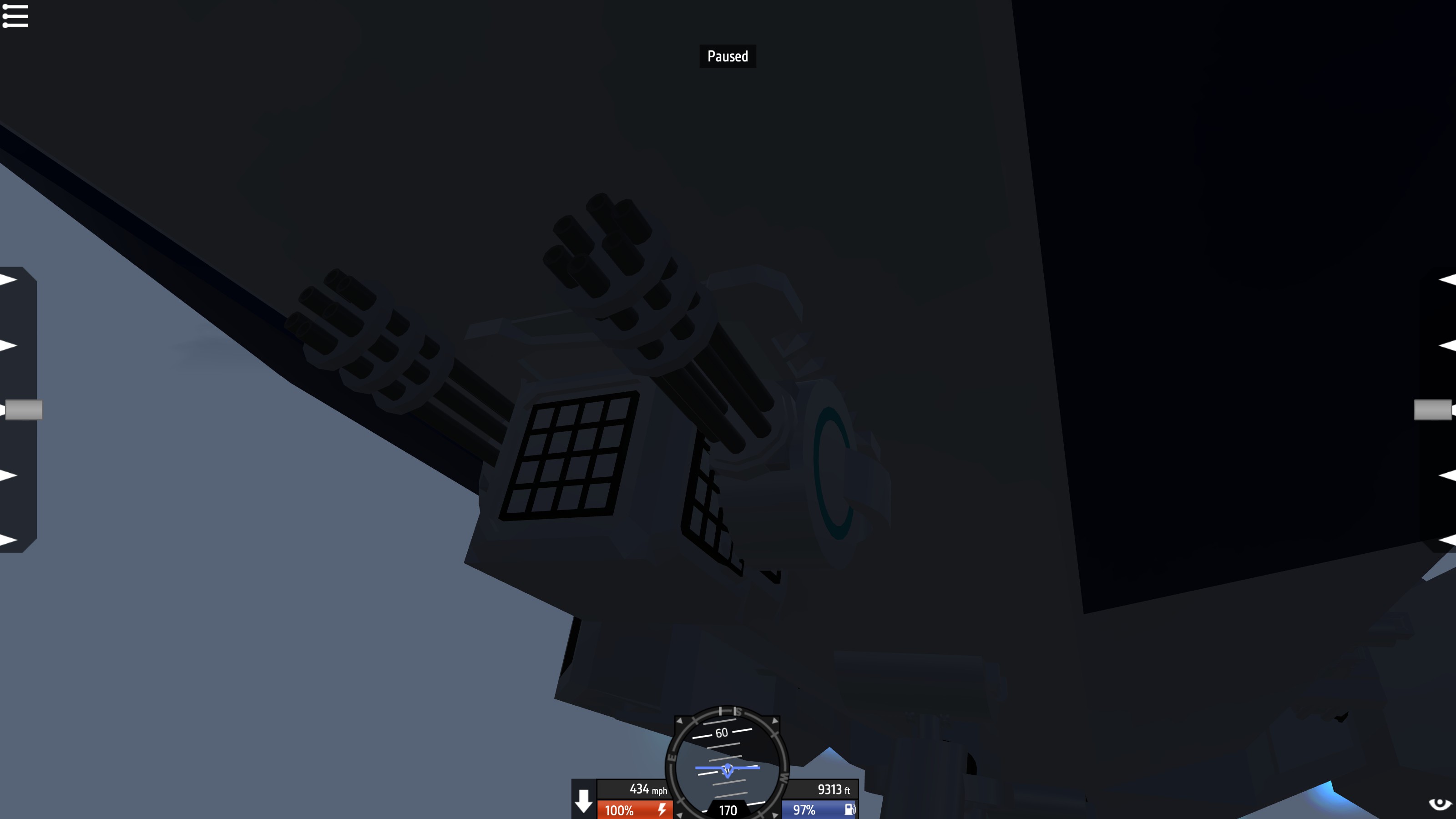 Here are the landing feet
they look kinda cool and make landing difficult as a consequence, but i love them

Sorry for the break, I got invested in reality then remembered it wasn't all it was gassed up to be. Cheers for the kind returning welcome
Controls

Throttle=Throttle
Roll=Roll
Yaw=Yaw
Brake=Brake
AG3=Cargo bay door
Landing gear=custom landing gear
Trim=Opposable engine rotation
AG2+Throttle= Booster engine
VTOL=Turret rotation
FireGuns=FireGuns
Countermeasures=flares and chaffs
take off recommendation (always activate AG3 so door closed) , you don't need booster, put opposable engines exhaust down, then throttle 100% when you wanna take off put landing gear off. For mobile take landing gear of at the start otherwise it catches and implodes or something
enjoy
Specifications
General Characteristics
Successors

1 airplane(s)

Created On

Windows

Wingspan

31.1ft (9.5m)

Length

69.0ft (21.0m)

Height

16.2ft (4.9m)

Empty Weight

35,325lbs (16,023kg)

Loaded Weight

57,174lbs (25,933kg)
Performance
Power/Weight Ratio

1.297

Wing Loading

31.3lbs/ft2 (152.8kg/m2)

Wing Area

1,826.5ft2 (169.7m2)

Drag Points

24583
Parts
Number of Parts

498

Control Surfaces

5
---