Introducing the Kitfox 5 series STi, the plane you've all been waiting for!
This particular plane is the one owned by Trent Palmer, my favourite YouTuber! Go and subscribe, you won't regret it ;)
---
Features:
Every single last detail, realistic performance and characteristics including prop wash, half fuel, realistic wing area (the extra is from the tail and the fuselage drag wing), super detailed logos, flaperons that don't really work because SimplePlanes is stupid in that aspect, opening doors, reall cool Osmo camera view in the cockpit real nice to fly :)
The Osmo camera view is really cool
---
Controls:
Act 1: open doors
Act 2: Turn on landing lights
VTOL down: flaps
Trim: trim
---
Flight:
Takeoff:
Flaps half down, trim first notch forward, full power, use yaw to keep straight (this is a taildragger), pull up at about 35mph, climb at about 60-70 mph.
Landing:
Flaps and trim all the way down, approach at about 45-50 mph, touch down at about 40, it's easier with a bit of throttle, use a lot of yaw to stay straight while on the ground.
Cruze:
Throttle about 70-75%. It should fly nice and level.
---
Pictures:
You may notice that the wing view and the looking back interior view are a bit too zoomed in. This is because they are. If you're on a PC, you can press the key which is usually the key underneath your escape key that looks like a ' to open the dev console, and you can type in //MainCamera>Camera.set_FieldOfView 75 and then //CameraPlane>Camera.set_FieldOfView 75 to adjust the field of view to be perfect. For some reason the game has a seperate camera for the plane and for the main camera, which is weird, but is ok lol. The default FoV is 60 I think.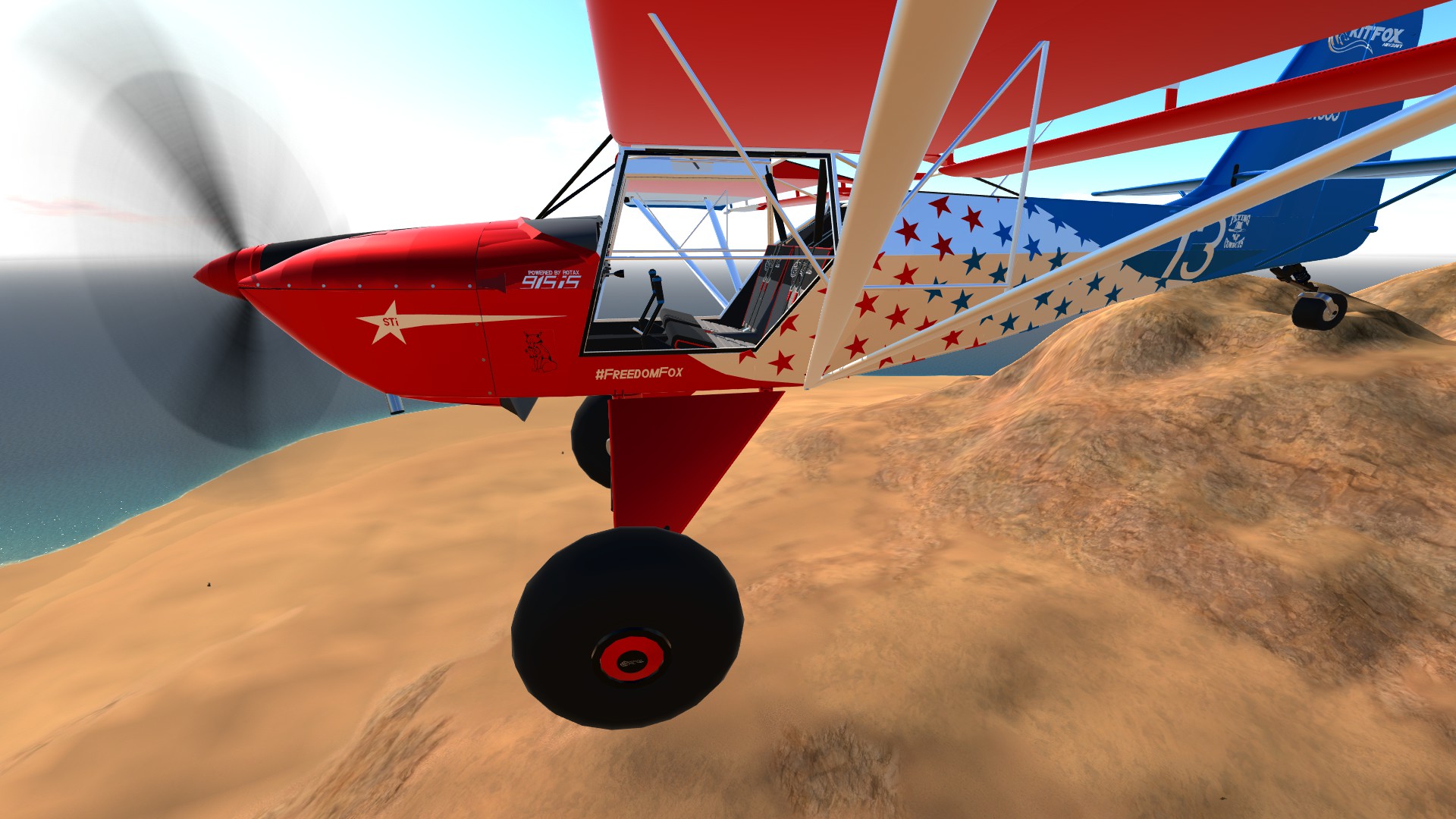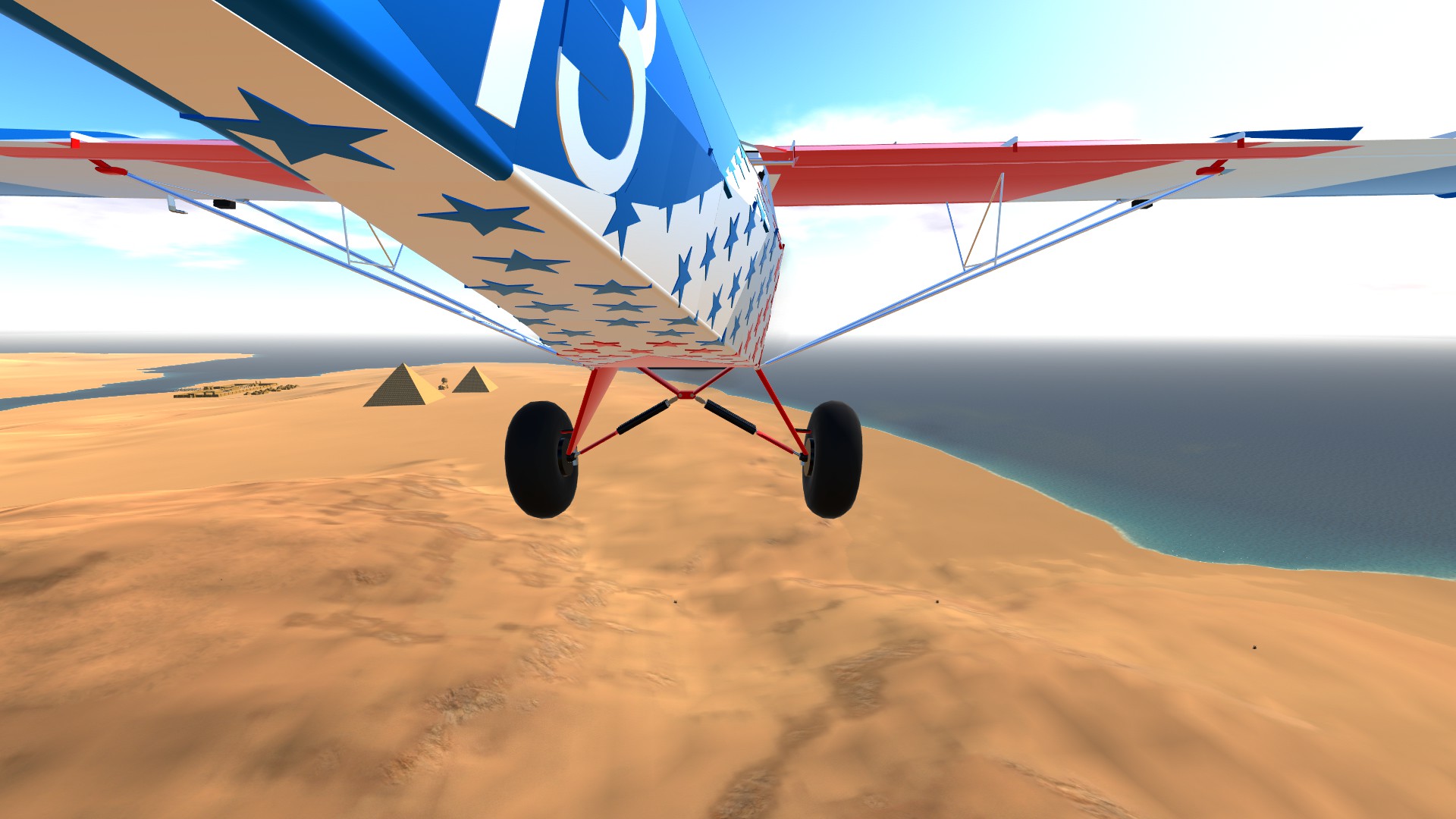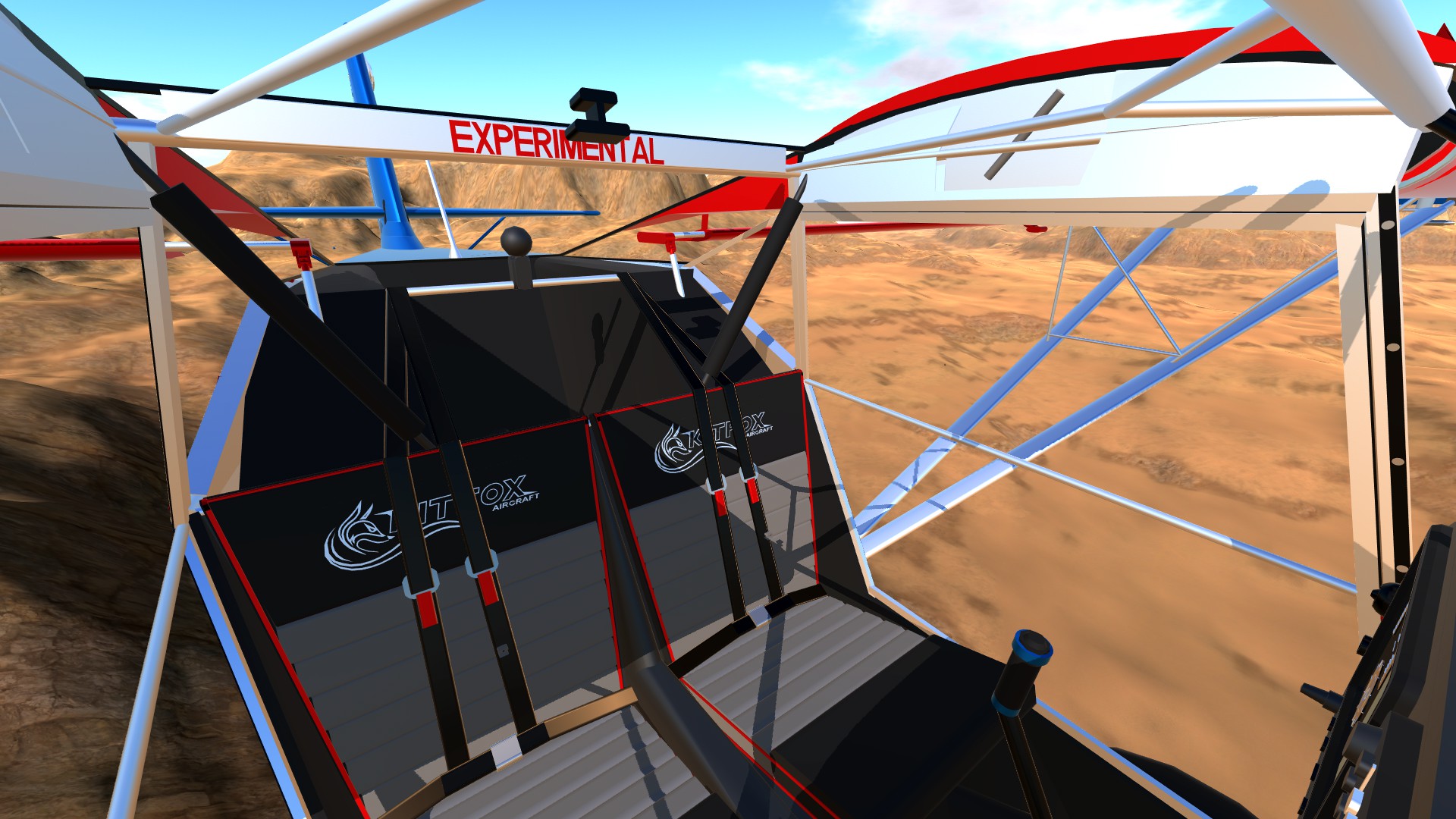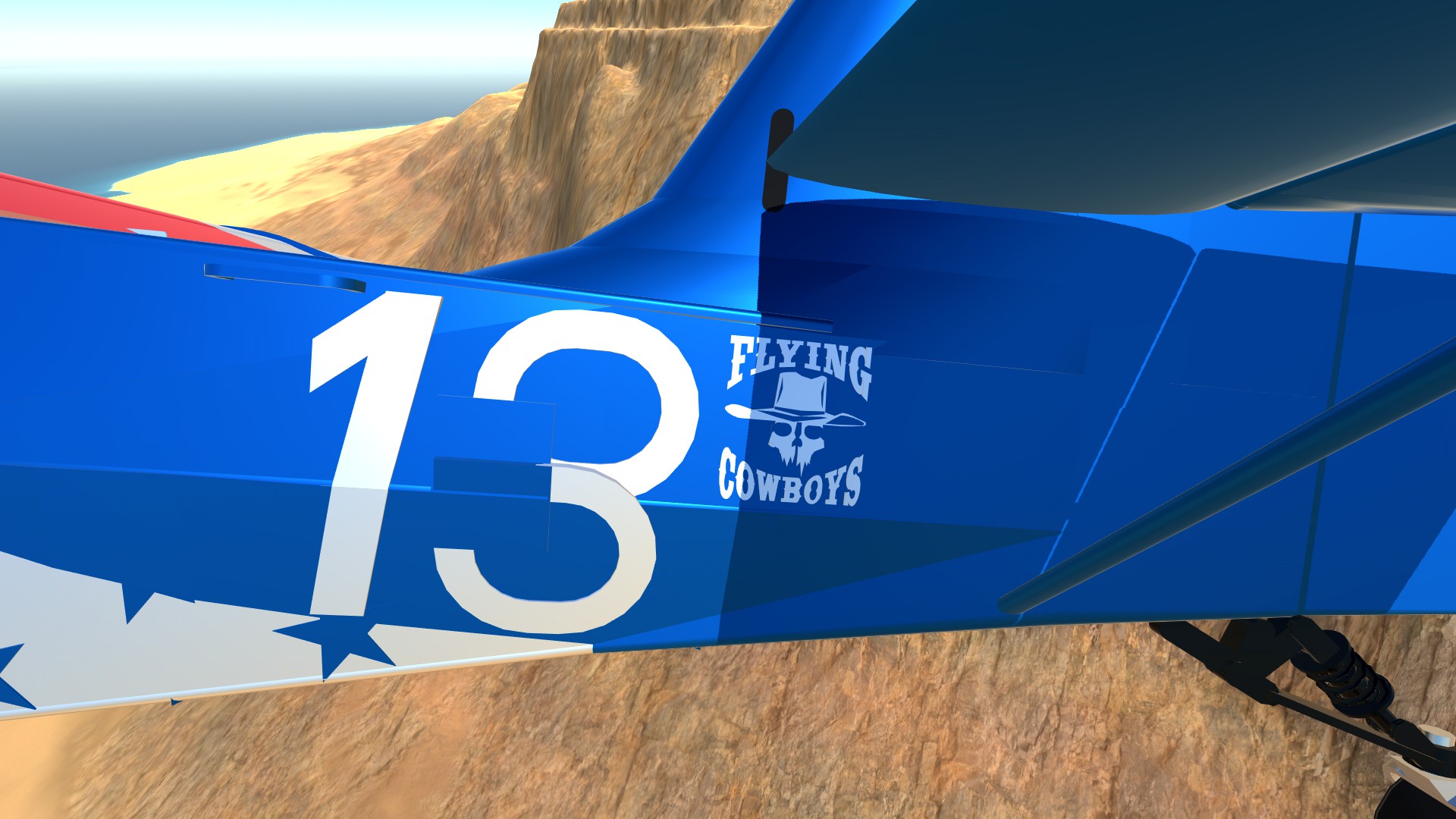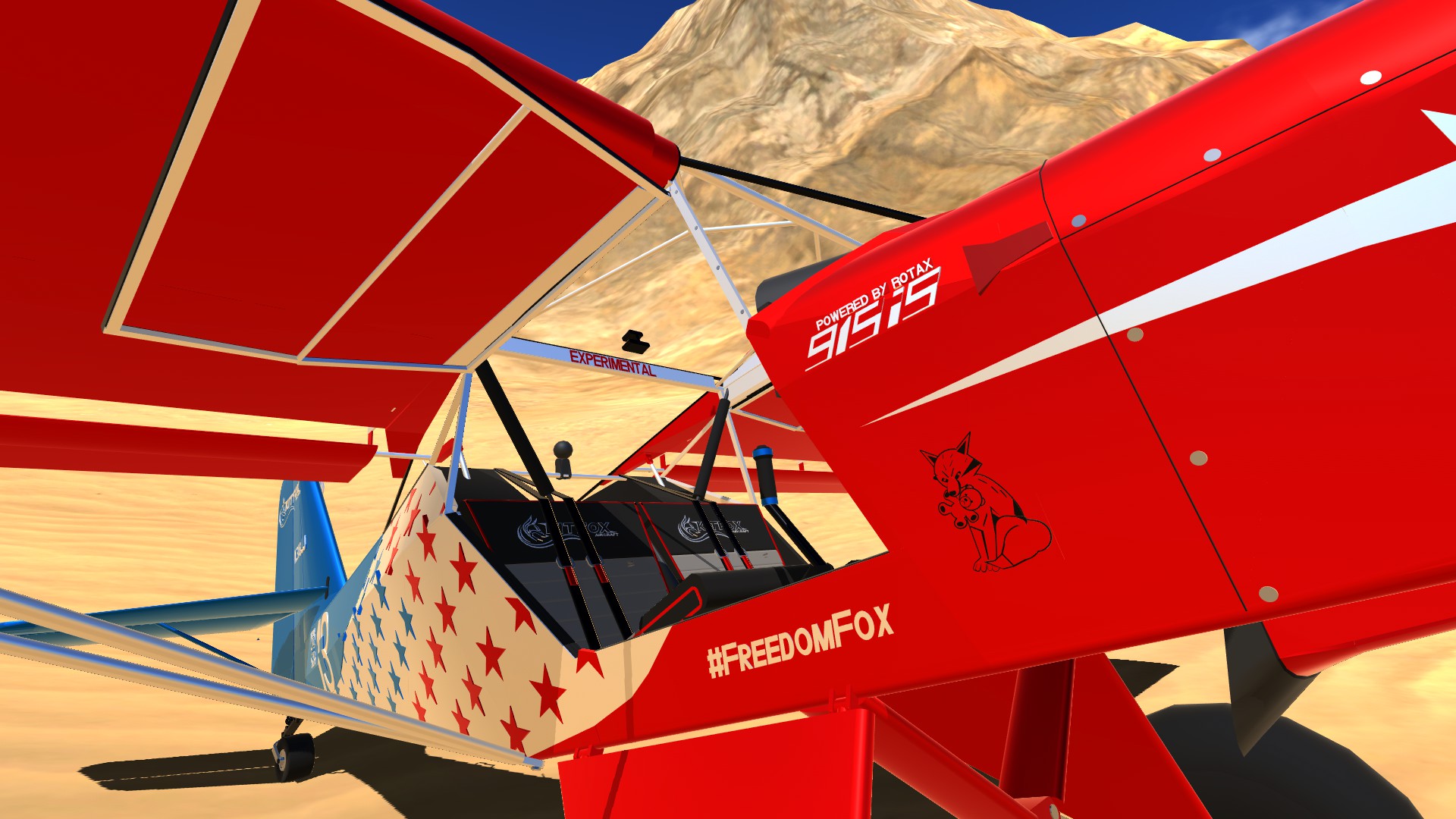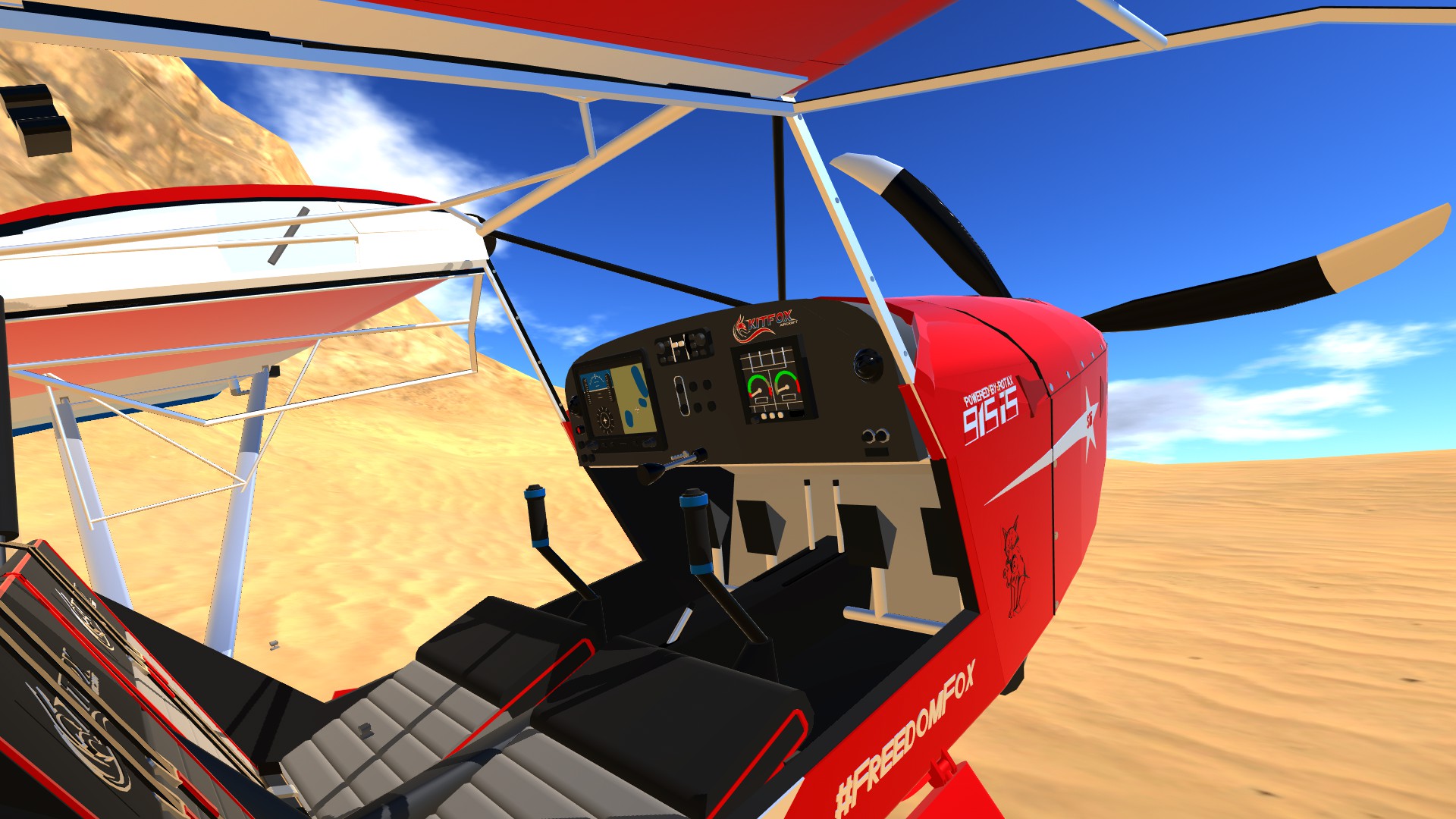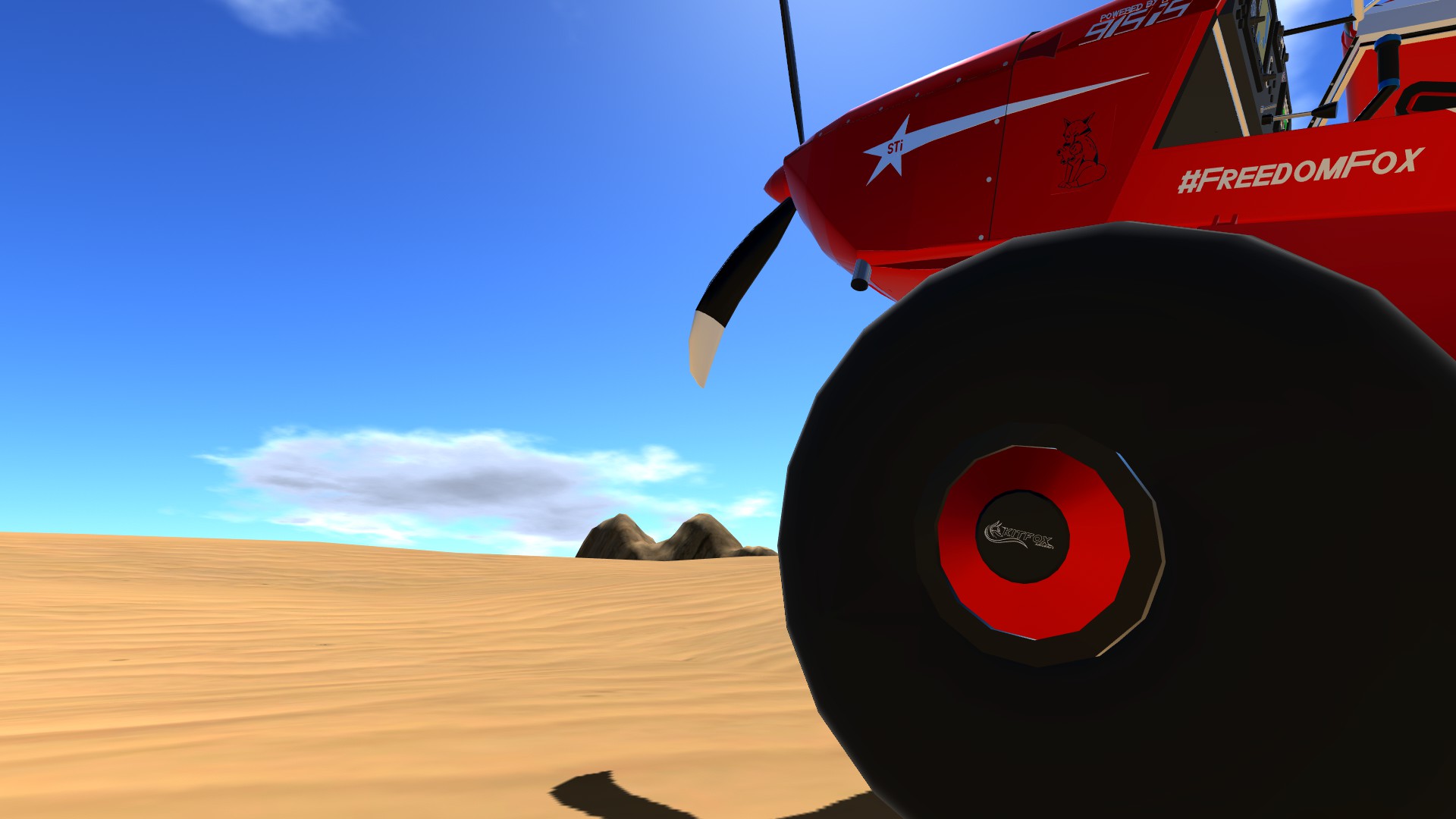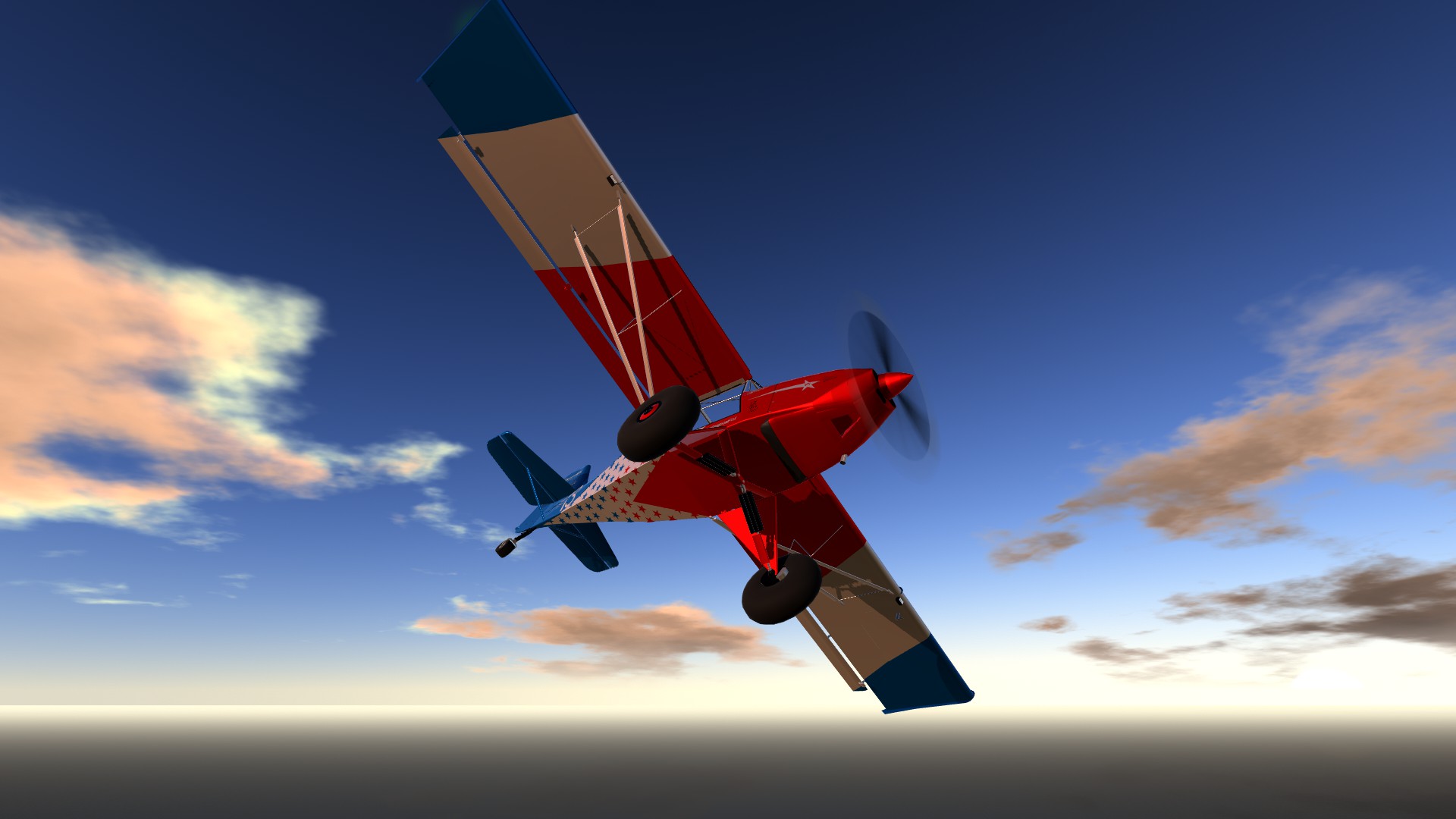 ---
Easier to run versions:
---
Credit to Kitfox Aircraft for supplying me with the blueprints to build this thing, they were super helpful, and credit to Chancey21 for doing the letters on the logo, because he wanted to lol.
Enjoy!
Specifications
General Characteristics
Predecessor

Kitfox 5 Series STi FreedomFox

Created On

Windows

Wingspan

30.8ft (9.4m)

Length

19.8ft (6.0m)

Height

9.6ft (2.9m)

Empty Weight

10lbs (4kg)

Loaded Weight

940lbs (426kg)
Performance
Power/Weight Ratio

57.339

Horse Power/Weight Ratio

0.122

Wing Loading

5.0lbs/ft2 (24.3kg/m2)

Wing Area

189.4ft2 (17.6m2)

Drag Points

1159
Parts
Number of Parts

3338

Control Surfaces

7
---