This aircraft is specially designed for Artificial Intelligence (AI) to simulate air traffic, it is also a playable aircraft, you can enjoy air collisions or target practice.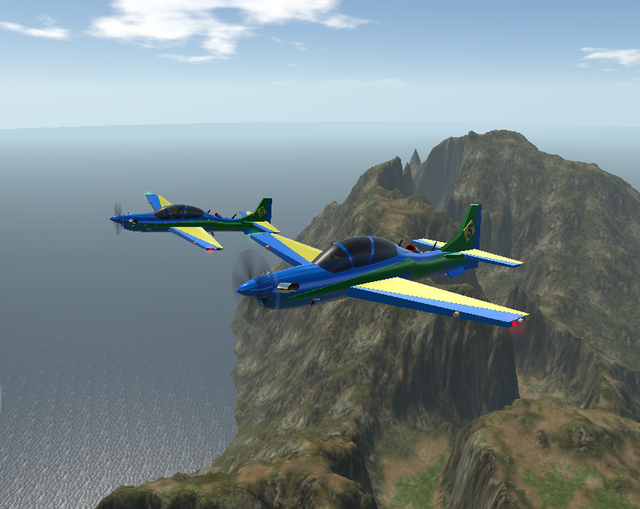 ---
AG-1: Smoke | AG-8: Lights
Descrition:
The Aerial Demonstration Squadron (Portuguese: Esquadrão de Demonstração Aérea), popularly known as Smoke Squadron (Portuguese: Esquadrilha da Fumaça) is the Brazilian Air Force's air demonstration squadron.
Its first display was on 14 May 1952 over Copacabana beach, using the North American T-6 Texan. The team used the T-6 from its formation until 1968, when it switched to the French Aérospatiale (Fouga) CM.170-2 Super Magister jet, called T-24 in FAB service. However, this model proved unsuitable to Brazilian conditions and, in 1972, the squadron reverted to the T-6, which was used until 1977.
The EDA was disbanded in 1977, but reformed on 8 December 1983 using Neiva T-25 Universal piston-powered aircraft, soon to be replaced by the then-new Embraer EMB-312 Tucano turboprop trainer. At the time the EDA's aircraft were painted a bright red scheme, which has since been superseded by the current gloss blue, Until EDA adopted the modern EMB-314 Super Tucano until today.
'Wikipedia'
---
Gallery: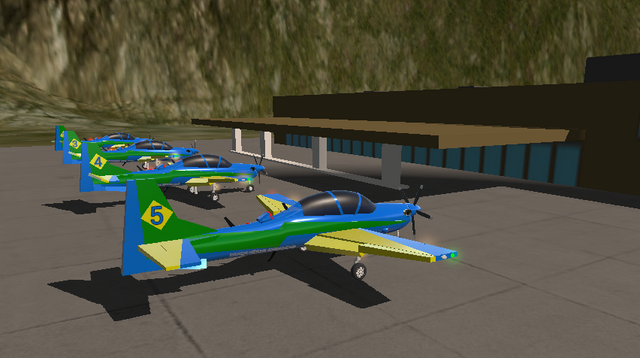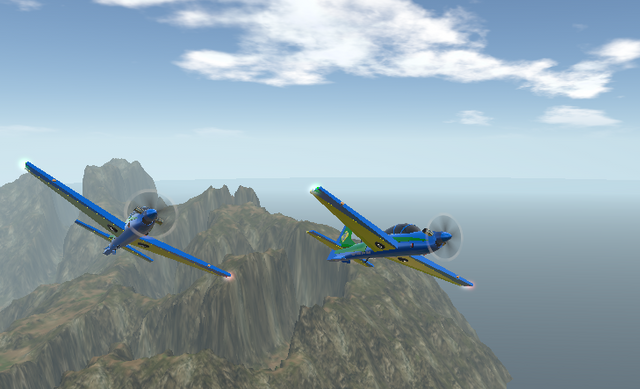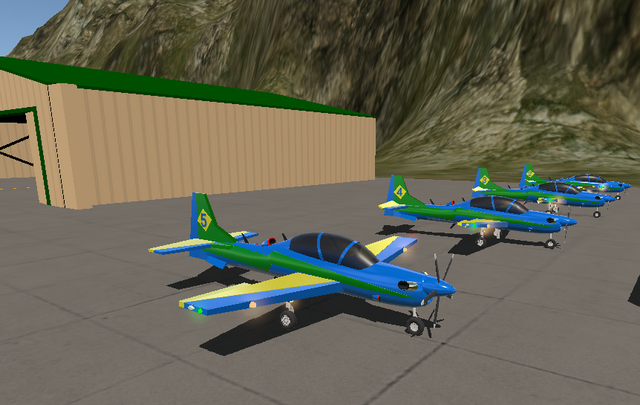 Reference Photo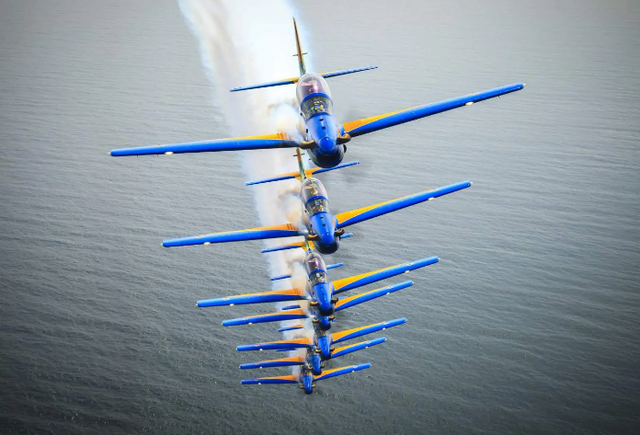 Credit: AeroFlap
Well, sometimes we make mistakes....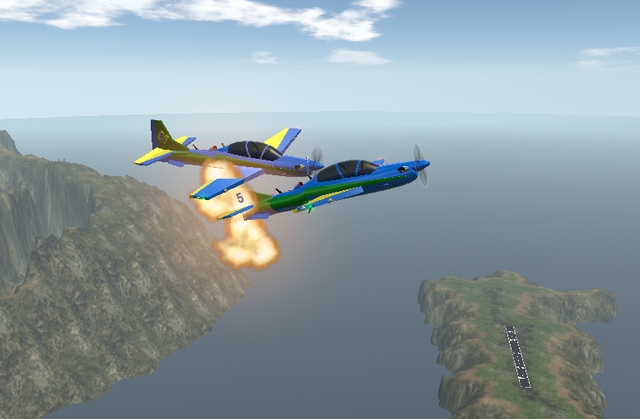 Thank you for your attention, Enjoy!
Variants:
A-29 Super Tucano (EDA v2.0) by @Gabriel747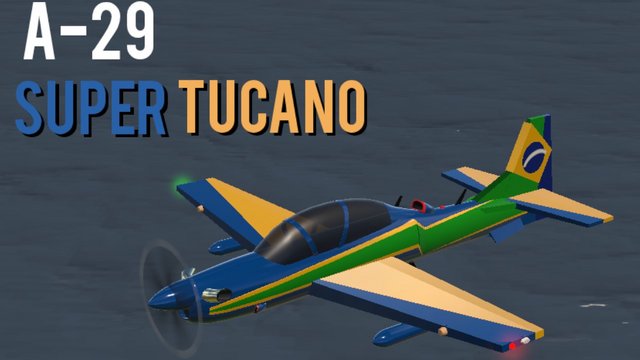 Royal Canadari Air Force by @CaptainSquadronLeaderX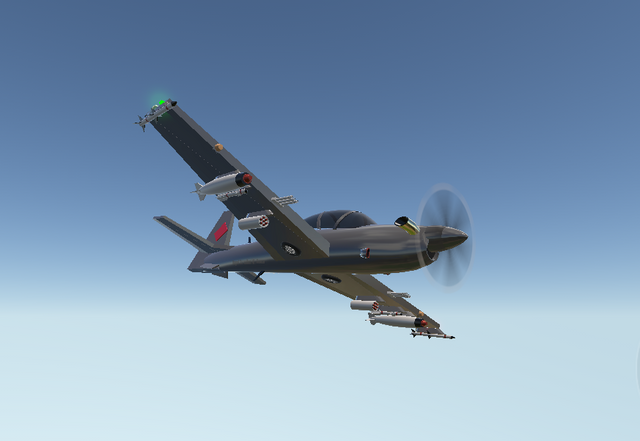 AirJMC Air Racing by @AirJMC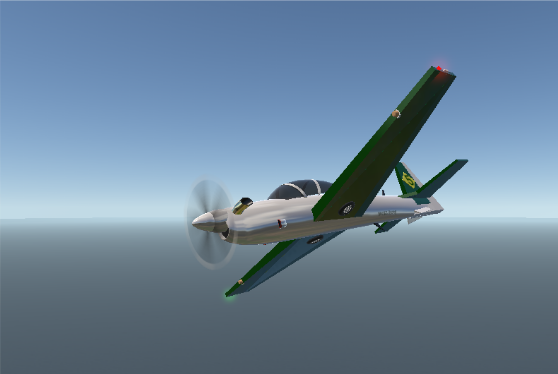 Prototype Version |70 Parts by @MAPA-Aviation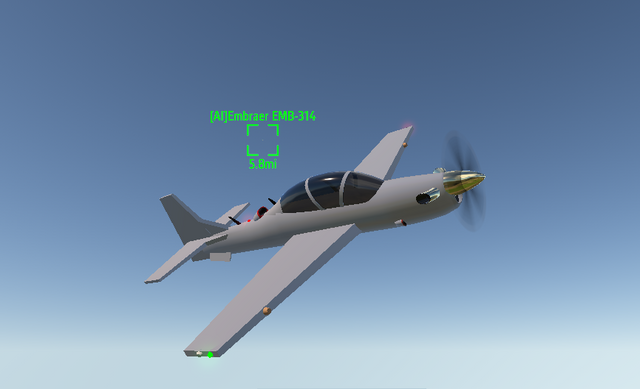 Brazilian Air Force Series (FAB) by @Gabriel 747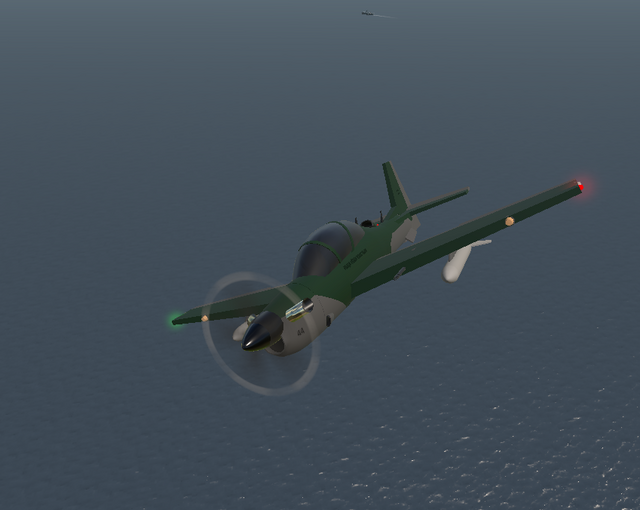 Fuerza Aerea de Chile by @WINGSIRONOFICIAL

Specifications
General Characteristics
Successors

9 airplane(s)

+399 bonus

Created On

Android

Wingspan

50.9ft (15.5m)

Length

53.4ft (16.3m)

Height

16.8ft (5.1m)

Empty Weight

8,633lbs (3,916kg)

Loaded Weight

13,145lbs (5,962kg)
Performance
Horse Power/Weight Ratio

0.114

Wing Loading

22.6lbs/ft2 (110.1kg/m2)

Wing Area

582.9ft2 (54.2m2)

Drag Points

3249
Parts
Number of Parts

89

Control Surfaces

7

Performance Cost

481
---