This aircraft was specially designed to be controlled by Airtificial Intelligence [A.I]
can also be piloted by players
AG-8: Enable/Disable Lights
---
About The Aircraft:
The Daher Kodiak (formerly Quest Kodiak) is an American utility aircraft designed by and originally manufactured by Quest Aircraft. Manufacturing was taken over by Daher in 2019 after its purchase of Quest Aircaft. The high-wing, unpressurized, single-engined turboprop has a fixed tricycle landing gear and is suitable for STOL operations from unimproved airfields.
Engineering design began in 1999, while the company organization was being finalized. The design was type certified by the US Federal Aviation Administration on 31 May 2007
In June 2010, Wipaire, Inc. was granted Supplemental Type Certification allowing Wipline 7000 amphibious floats to be installed on Kodiaks. In November of that same year, it was also certified for flight into known icing after the installation of a TKS system, which protects exposed surfaces via glycol-based fluids.
In 2014, an executive "Summit interior" with club seating was introduced.
In April 2017, the Kodiak received its type certificate from the European Aviation Safety Agency.
In May 2018, Quest Aircraft unveiled the Series II, priced at $2.15 million. The airframe has improved cargo door step mechanism and wing-root sealing, new crew-door stays, optional single-point refueling, and new paint schemes. The cockpit has compact backup instruments, a faster Garmin G1000 NXi with HSI map displaying traffic, terrain, weather, navaids, and obstacles and an multifunction display showing terrain, usable for weight and balance and permitting autopilot visual approaches.
In 2019, French aircraft manufacturer Daher acquired Quest Aircraft from Setouchi Holdings. The Series III version was unveiled in March 2021. In 2021, its equipped price was $2.63M
The utility aircraft can accommodate 10 people. It features short-field capability and good useful load. Its STOL performance comes from a fixed, discontinuous leading edge on the outboard wing and the 750 hp (559 kW) Pratt & Whitney Canada PT6A-34 turboprop engine.
Passenger seats are track-mounted and removable, it has access doors for the pilots and the aft clamshell door, with automatic steps, allows cargo loading or eight passengers boarding.
The Kodiak's aluminum fuselage can be repaired in the field and offers a 54 in × 57 in (137 cm × 145 cm) cargo door. Optional Aerocet carbon-fiber floats can be fitted and weigh 700 lb (320 kg) with wheels or 400 lb (180 kg) without wheels, the carbon-fiber floats are 380 lb (170 kg) lighter than aluminum floats while cruising 8 kn (15 km/h) faster and are more watertight. The Aerocet floats can be operated in 18–20 in (46–51 cm) waves. The Kodiak Series II is more refined and has upgraded door and wing root seals to reduce wind leaks and exhaust odors. The model's upgraded Garmin G1000NXi avionics are similar to the original G1000 with three 10 in (250 mm) screens, but is more responsive and offers more PFD insets, including a mini moving map, which can display traffic, terrain, waypoints and weather.
The Kodiak is bigger than the DHC-2 Beaver, but smaller than the DHC-3 Otter or Cessna Caravan. It has more power than the older de Havillands and takes off in less distance than the Caravan.
'Wikipedia'.
Gallery: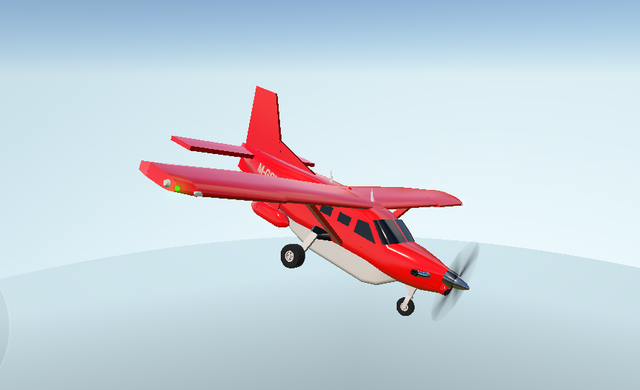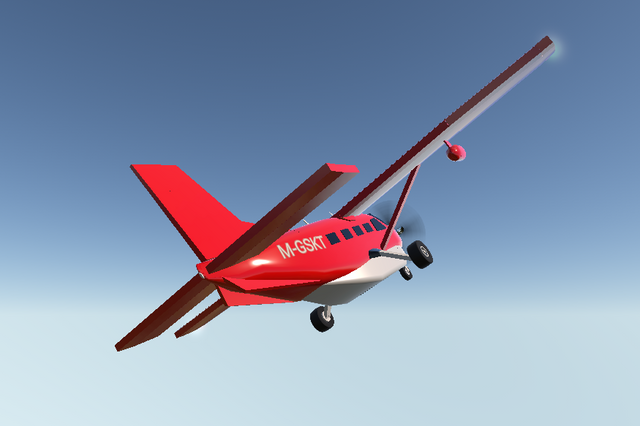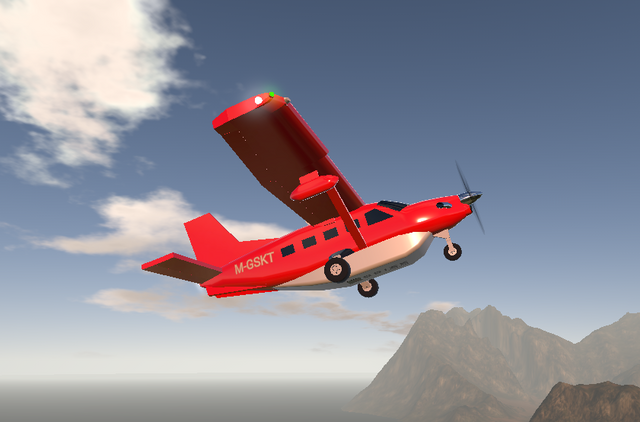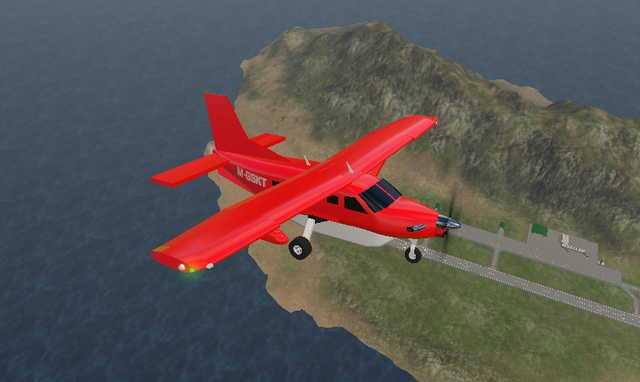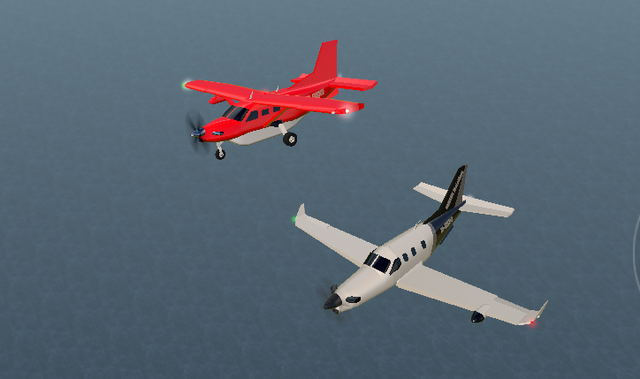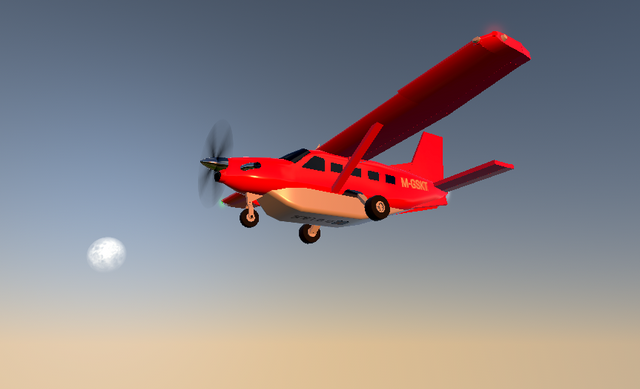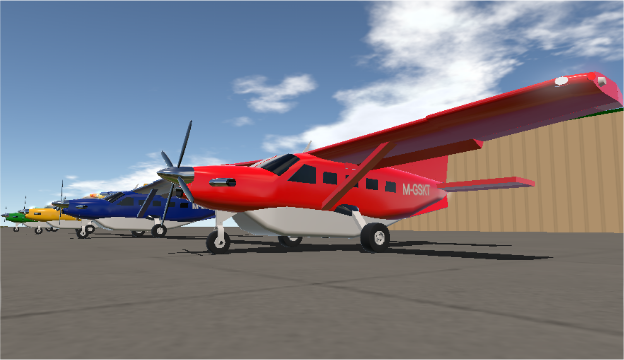 Real Image: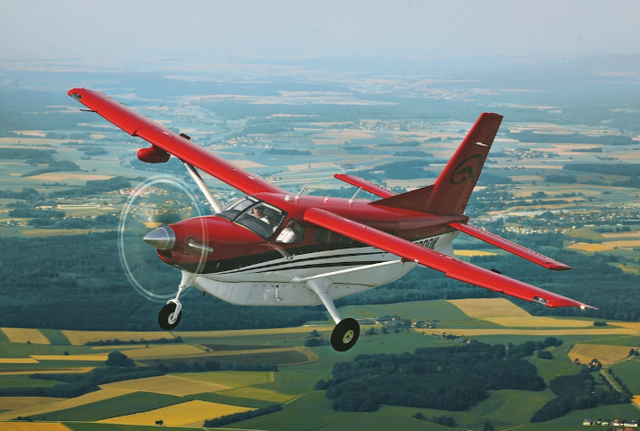 Image credit: fliegermagazin
Thank you for your attention, Enjoy it.
Specifications
General Characteristics
Successors

3 airplane(s)

+91 bonus

Created On

Android

Wingspan

64.1ft (19.6m)

Length

45.9ft (14.0m)

Height

21.0ft (6.4m)

Empty Weight

10,458lbs (4,743kg)

Loaded Weight

14,446lbs (6,552kg)
Performance
Horse Power/Weight Ratio

0.155

Wing Loading

24.0lbs/ft2 (117.3kg/m2)

Wing Area

601.4ft2 (55.9m2)

Drag Points

2510
Parts
Number of Parts

94

Control Surfaces

5

Performance Cost

460
---