My second and last entry for the challenge
Based on Michael Renaldi's Fake Tank
Lower Part Count Than The M5A
ENTWICKLUNG E-100 AUSF.B
Unofficial Nickname: Sabelzahntiger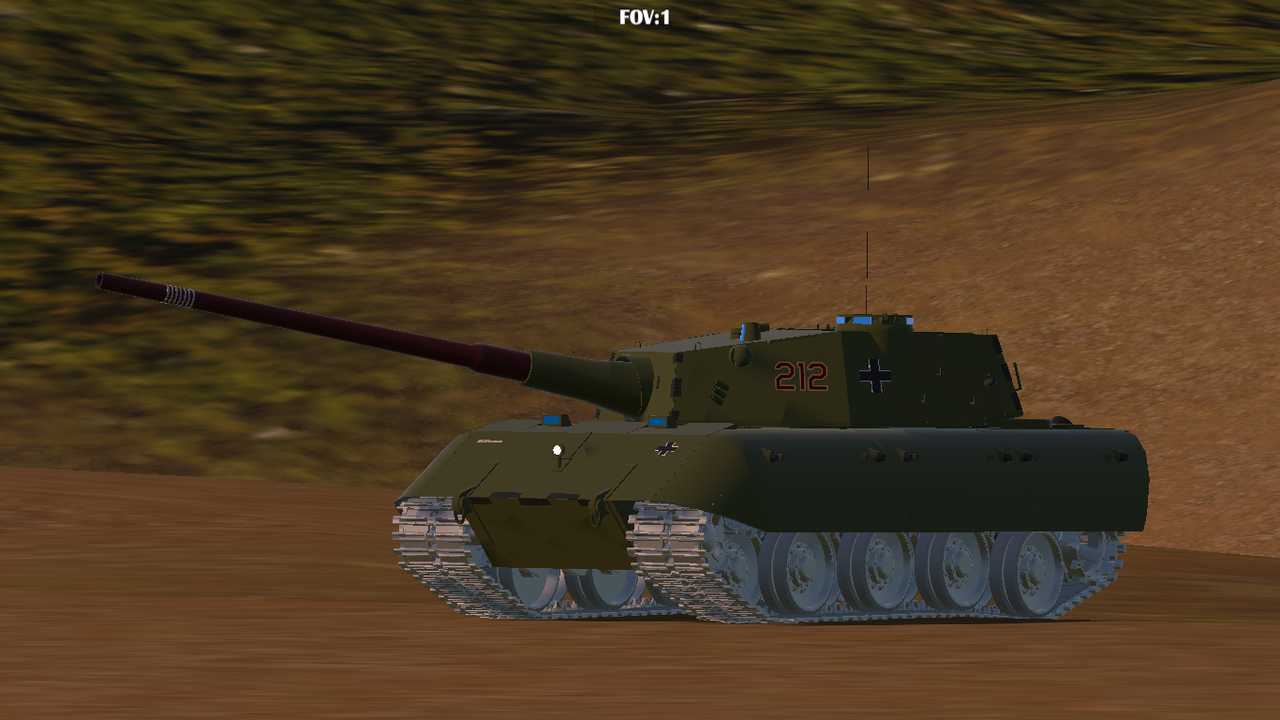 Description
Entwicklung E-100 was a super heavy tank designed by Henschel towards the end of WW2, the original turret of E-100 considered to be innefective, its because its wide flat surface that might easily penetrated. So Henschel design a new turret, a schmalturm turret for better protection. However, with this turret, this variant unable to house a massive 15cm KwK.44, instead, it housed an accurate 12.8cm KwK.80, stronger than the Jagdtiger's gun. Only few tanks were built in favor of other E-Series.
The main advantage of this tank is its strong and thick armor. It use the same hull as the original E-100 with armor thickness 150mm-200mm in the front, 120mm on sides and 150mm on rear, nearly imposssible to penetrate this tank from front. The strong and accurate 128mm gun could penetrate most allied tanks from very far away, combined with a rangefinder on both sides of turret, made this tank very effective sniper, it could destroy allied tanks long before they could approach it. This tank is a nightmare to whoever faces it.
However, the tank gigantic size and super heavy weight also become a problem. The size make this tank easily spotted and attacked by allied aircraft, the heavy weight made this tank unable to cross bridges and often stuck in a mud. The heavy weight made this tank only able to reach 32kmph in smooth road, lower in offroad with operational range 100km-160km.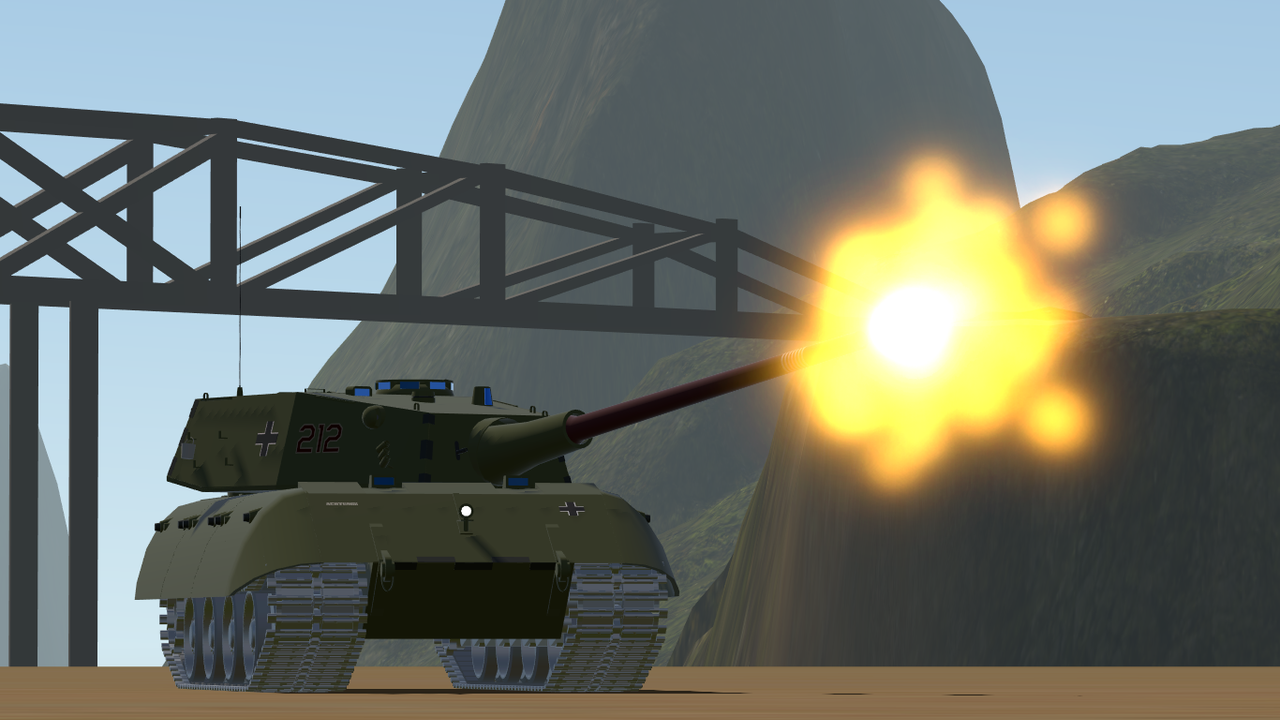 Spesification
Origin=Germany
Manufacturer=Henschel
User=Germany
Year Of Production=1945
No. Of Built= 5
Armanents= 12.8cm KwK 80 L/66 and a 7.92mm Coaxial MG
Weight=103 Tons
Max Speed= 32kmph
Max Operational Range= 100Km-160Km
Operator=6 (1 Commander, 1 Driver, 1 Radio Operator, 1 Gunner, 2 Loader)
Role: Super Heavy Tank
Advantage=Powerfull Armanent, Strong Armor
Disadvantage=Too Heavy, Slow, Gigantic Silhuette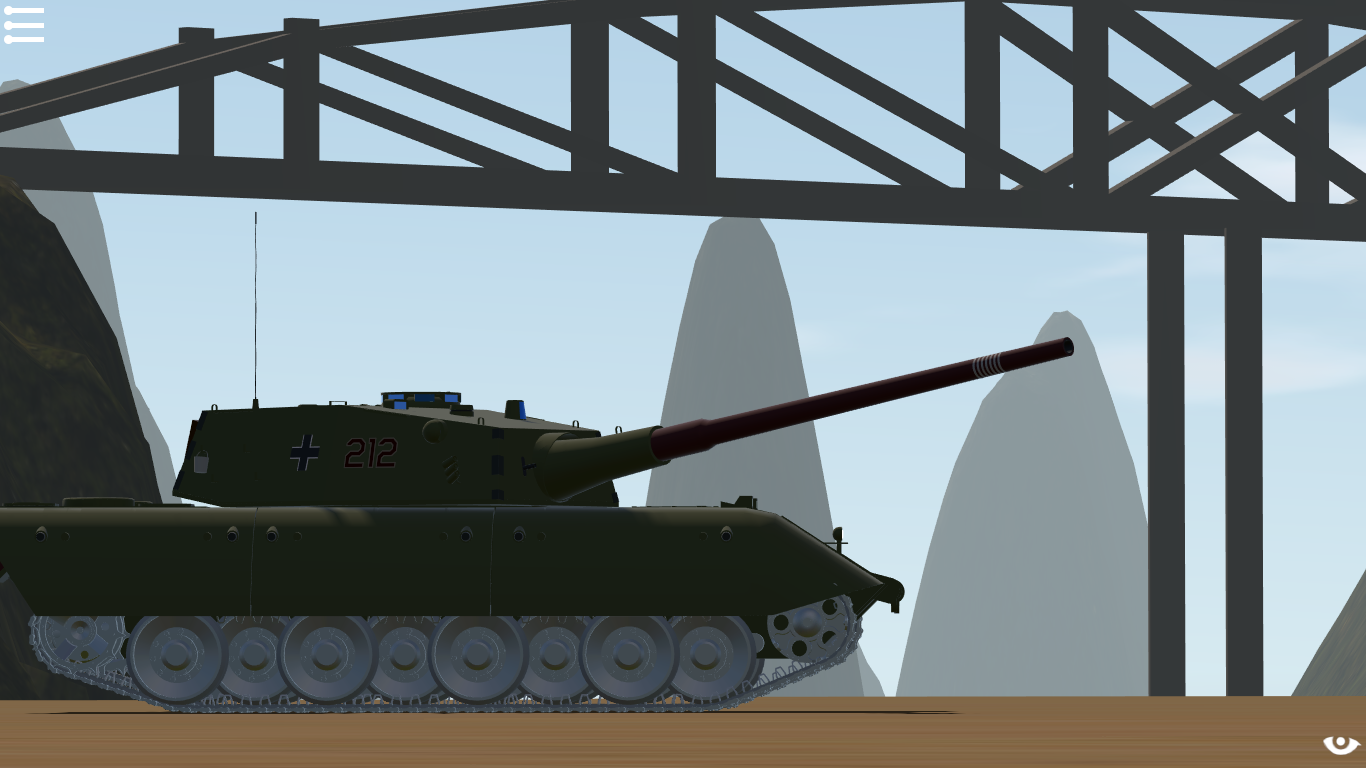 Control And Activation Groups
Pitch=move
Roll=Turn
Yaw=Turret Rotation
VTOL=Gun Elevation
Trim= None
---
AG1=Activate Armanents
AG2-4=None
AG5=Light
AG6=Lock Turret
AG7=None
AG8=Engine
Bonus Photos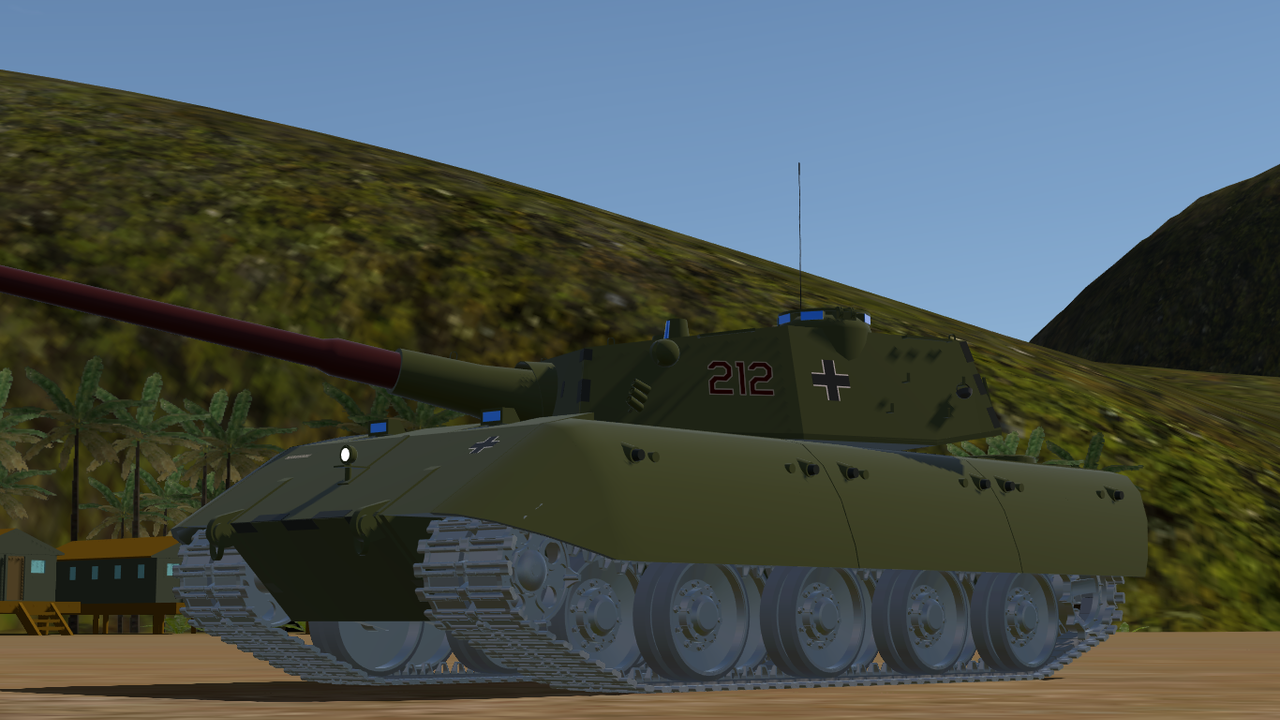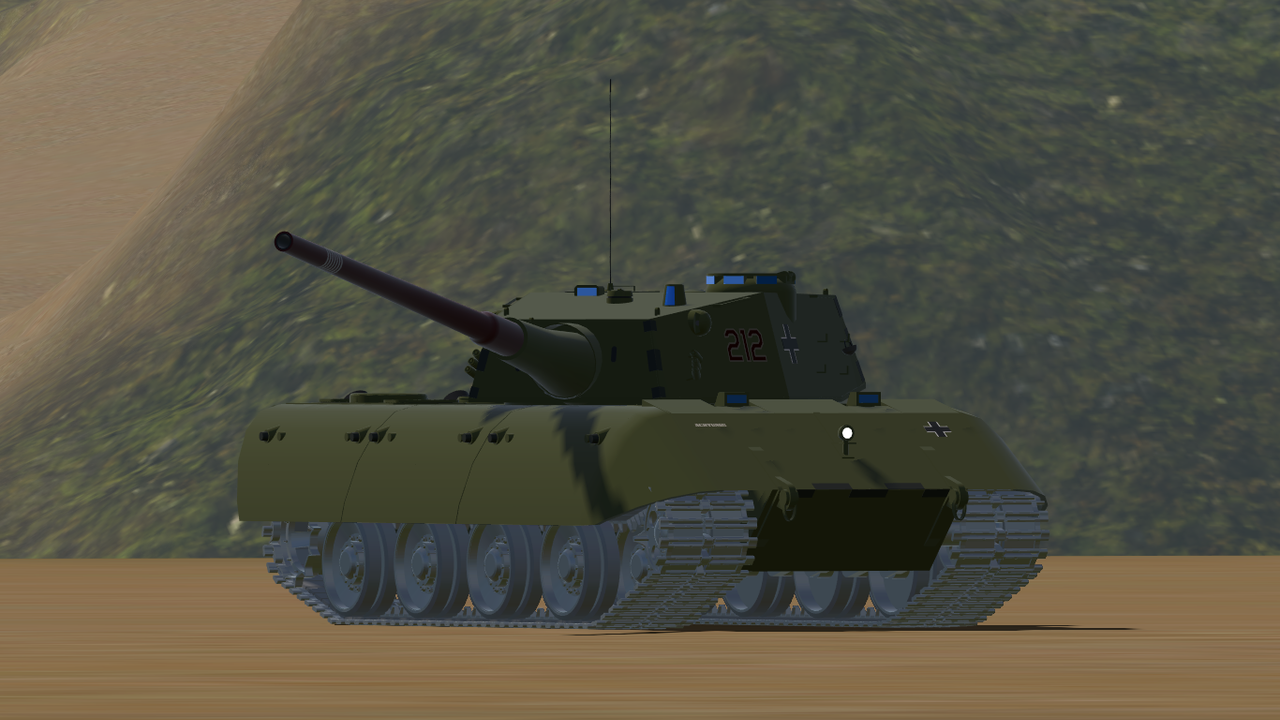 Specifications
General Characteristics
Predecessor

SimpleTanks Challenge

Created On

Windows

Wingspan

14.9ft (4.5m)

Length

42.5ft (13.0m)

Height

15.4ft (4.7m)

Empty Weight

210,046lbs (95,275kg)

Loaded Weight

230,466lbs (104,538kg)
Performance
Power/Weight Ratio

0.058

Wing Loading

N/A

Wing Area

0.0ft2 (0.0m2)

Drag Points

4692
Parts
Number of Parts

517

Control Surfaces

0

Performance Cost

1,411
Required Mods
Tracks 2

by MOPCKOE_DNISHE




Version 0.81 (9/8/2019 1:50:14 PM)




View Mod Page
---