Photos of the Tu-144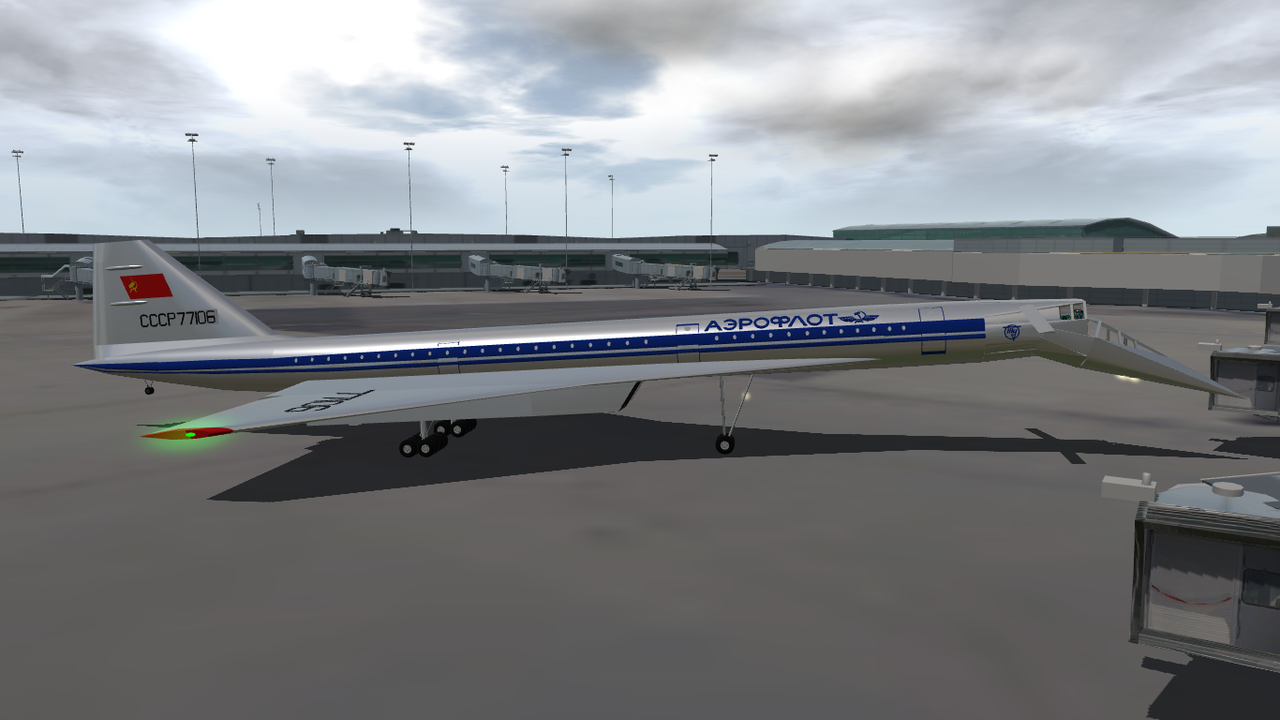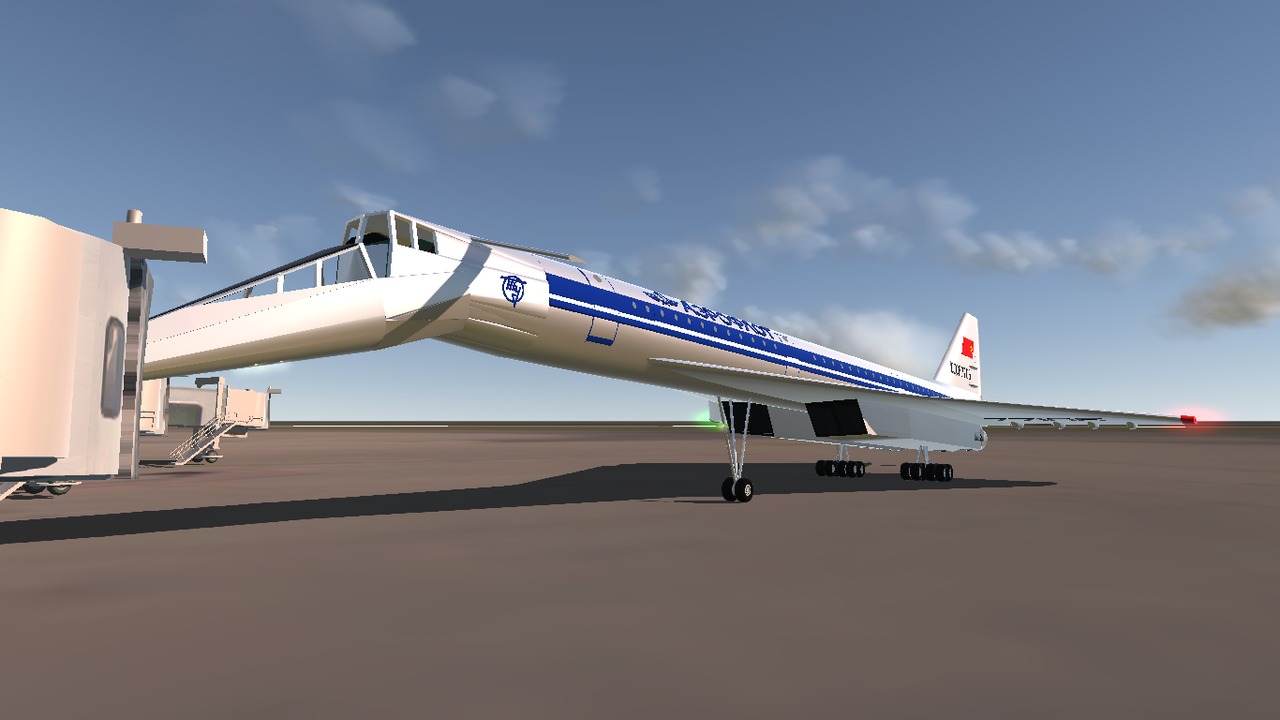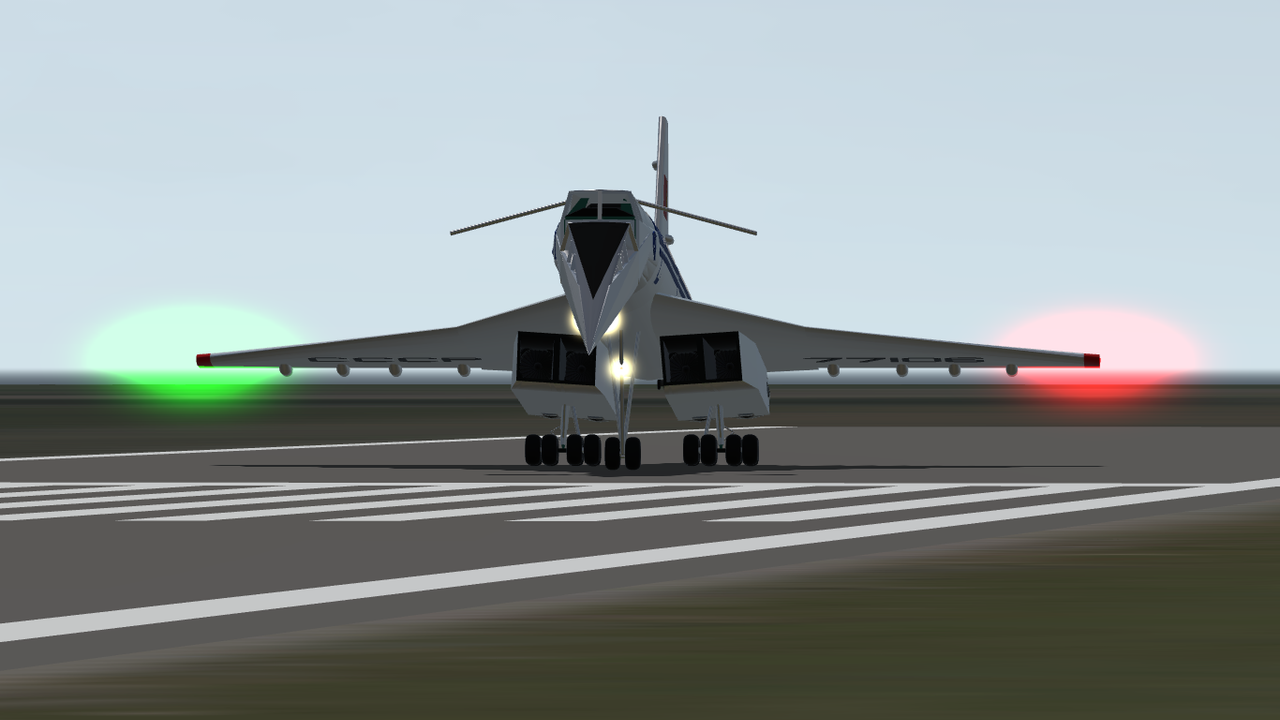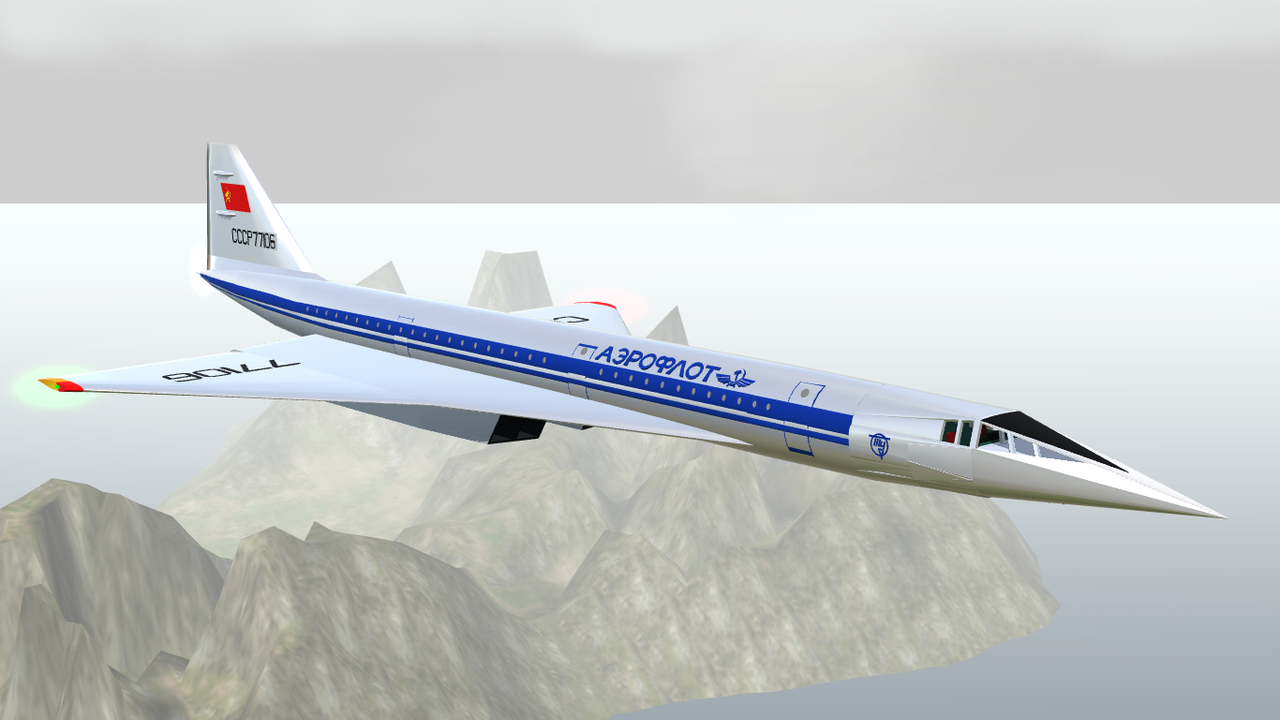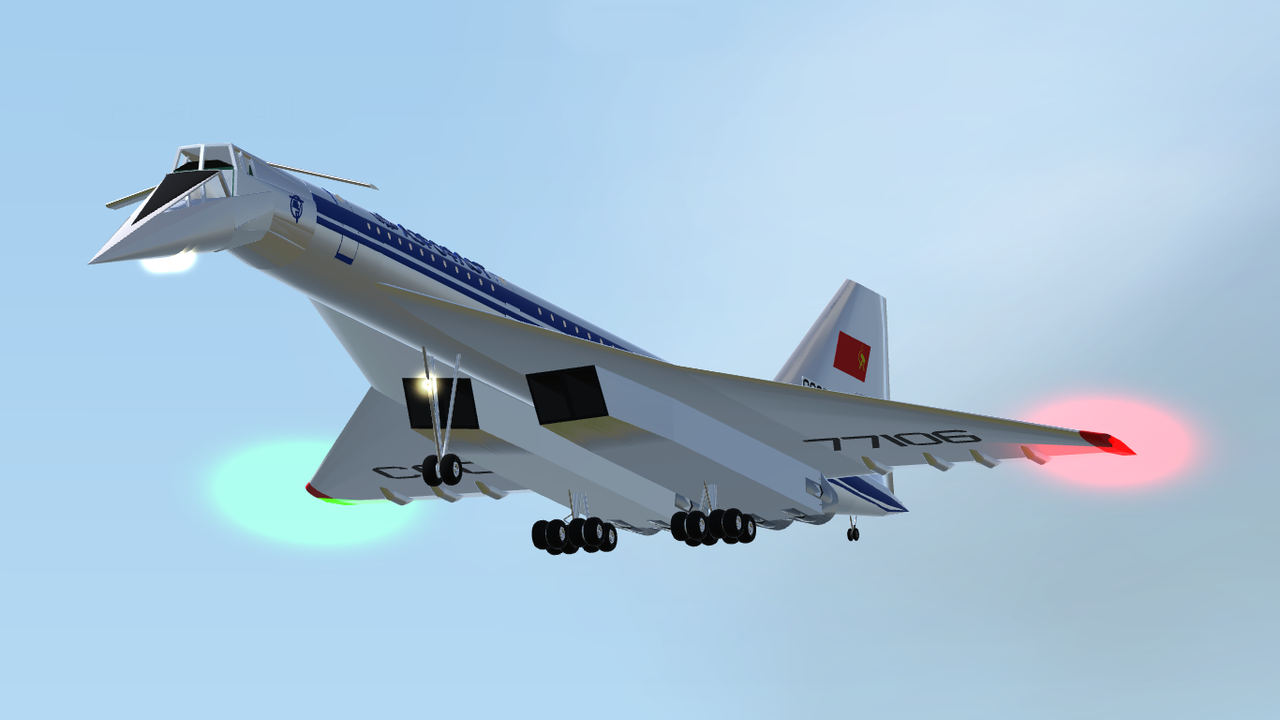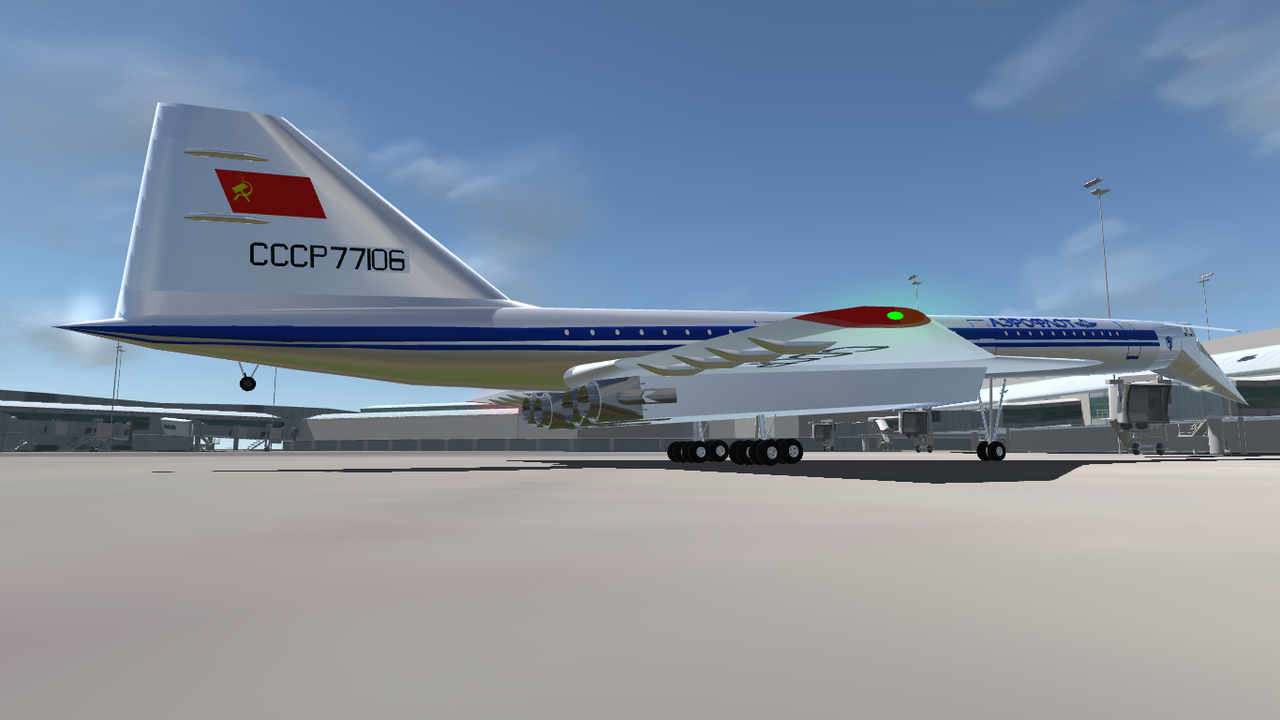 Night time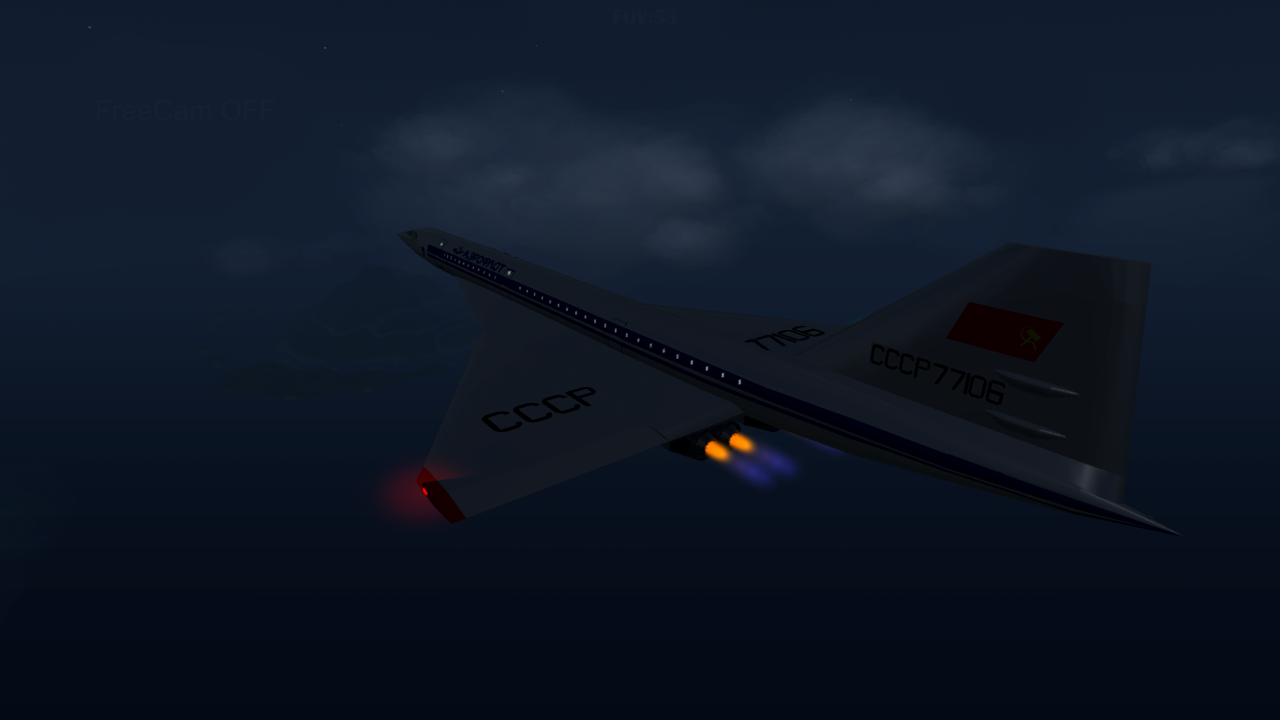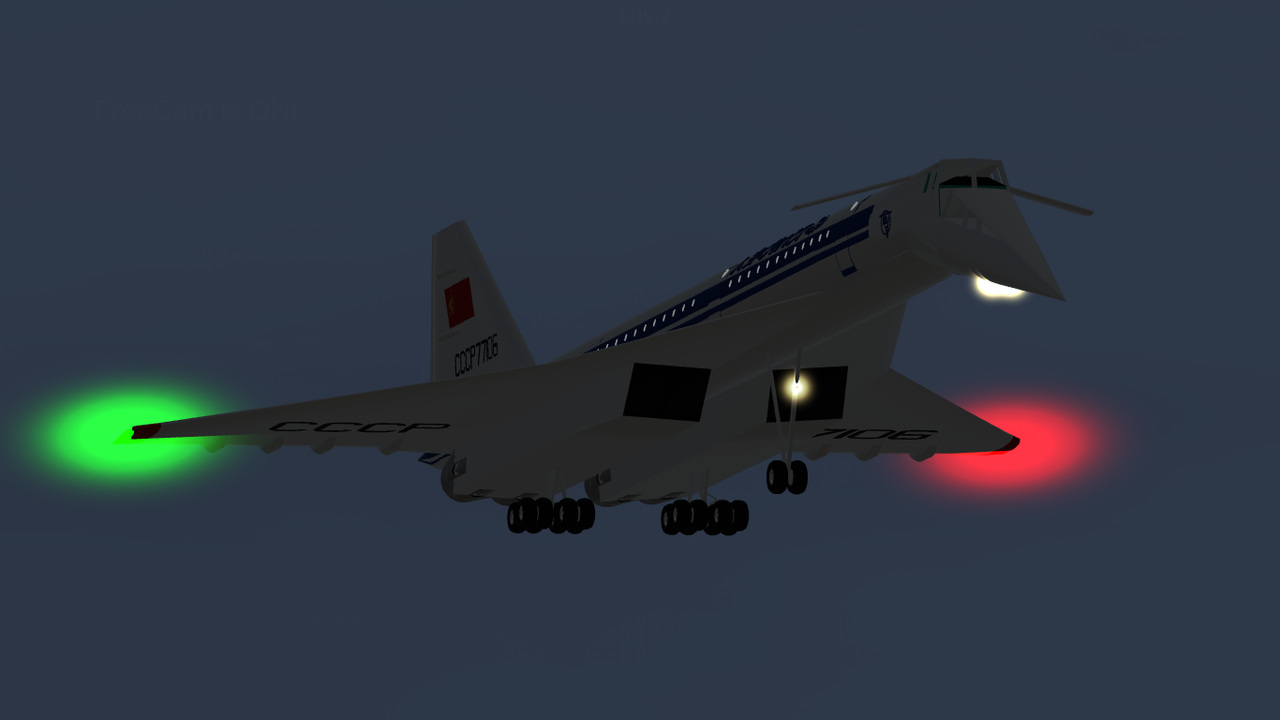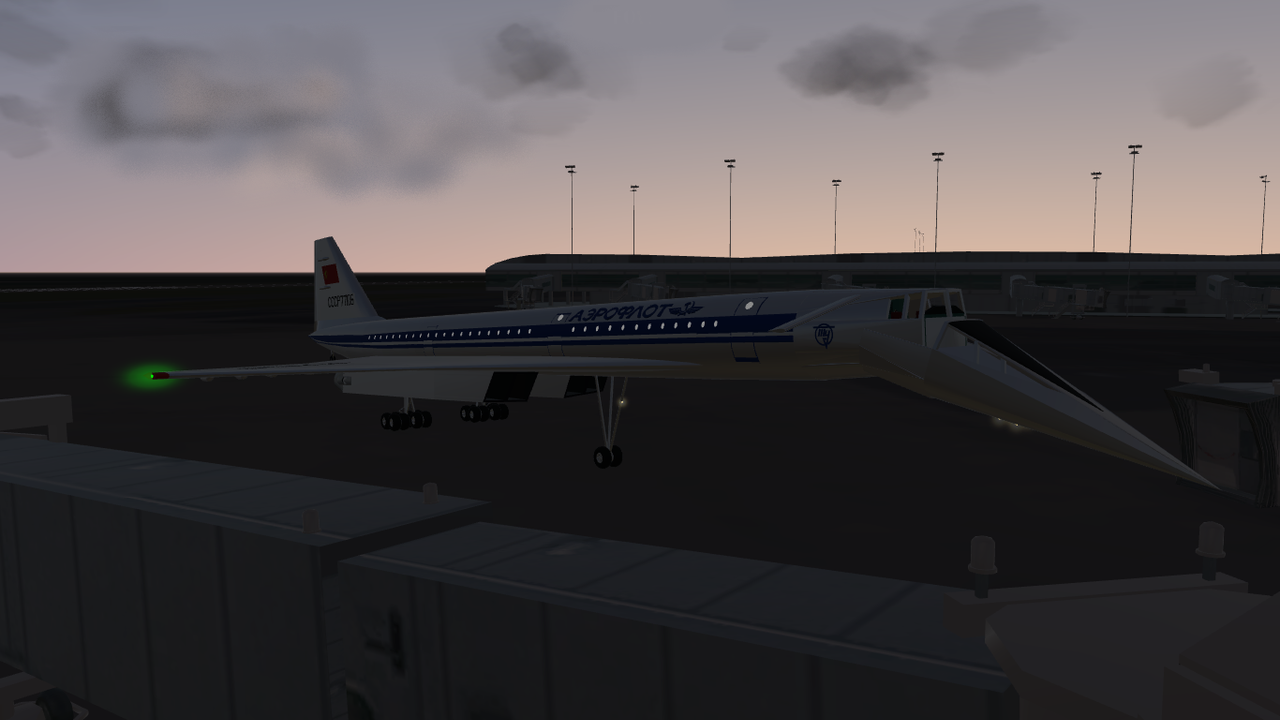 cockpit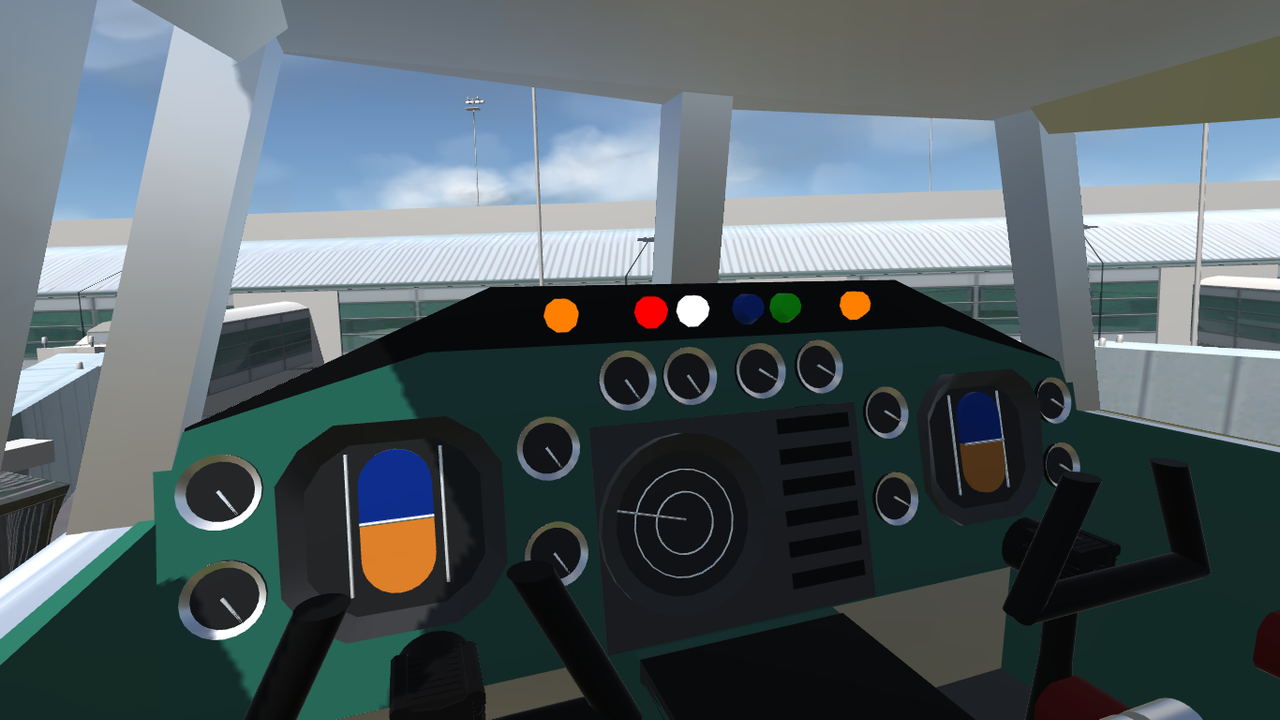 AG Controls
Landing Gear - Landing Gear and Landing Lights
AG2 - Deploy Droop nose and Canards
AG5 - Auxillary Power (used for taxiing without jet engines)
AG6 - Enhanced Stability/ Autopilot
AG8 - Engines
Thrust Management for more realistic takeoffs and landings
-set Throttle 20-22% for takeoff
-once at 400mph TAS cruising speed, you may maximise to 100%
-set throttle 3-5% for landing
-recommend to activate AG6 for landing
-Max speed is about 1800 Mph TAS
Features
-Detailed cockpit interior
-Aeroflot livery
-detailed exterior
Note from Creator
The history of this aircraft can be found here , and this is my first time using beacon lights for windows rather than fuselage pieces, and honestly, it looks much better than how it was for the past two weeks, and I hope you enjoy this aircraft, day or night just as much as I enjoyed creating it.
Sadly, with all the detailing, mobile devices may suffer with lag as this is a 600+ plane and would have been 700+ if I kept the reusable parachute which I ommited just for the sake of mobile tolerance. I do apologise for that.
Though I must confess, I think this plane may have been built much better with enough time before christmas and that the damage model can be fixed, plus the LGs are missing that flap thing, just like the old X-Plane 9 HDEF 4G landing gears, Perhaps once in platinum, and done college, I will redo this with a completely functional cockpit, an actual cabin, and generally double the parts.
On the Ekronplan I go!
Specifications
General Characteristics
Successors

2 airplane(s)

Created On

iOS

Wingspan

97.0ft (29.6m)

Length

216.6ft (66.0m)

Height

45.9ft (14.0m)

Empty Weight

94,665lbs (42,939kg)

Loaded Weight

182,459lbs (82,762kg)
Performance
Power/Weight Ratio

2.956

Wing Loading

29.6lbs/ft2 (144.4kg/m2)

Wing Area

6,169.8ft2 (573.2m2)

Drag Points

30234
Parts
Number of Parts

683

Control Surfaces

7
---