MiG-21UM
My first actual good replica I made
---
About
The Mikoyan-Gurevich MiG-21 (Russian: ?????? ? ??????? ???-21; NATO reporting name: Fishbed) is a supersonic jet fighter and interceptor aircraft, designed by the Mikoyan-Gurevich Design Bureau in the Soviet Union. Its nicknames include: "balalaika", because its planform resembles the stringed musical instrument of the same name; "Olówek", Polish for "pencil", due to the shape of its fuselage, and "Én B?c", meaning "silver swallow", in Vietnamese.
Approximately 60 countries in four continents have flown the MiG-21, and it still serves many nations six decades after its maiden flight. It made aviation records, becoming the most-produced supersonic jet aircraft in aviation history, the most-produced combat aircraft since the Korean War and previously the longest production run of a combat aircraft (now exceeded by both the McDonnell Douglas F-15 Eagle and General Dynamics F-16 Fighting Falcon).
---
Controls
Normal Flight Controls
Activate1- Drag Chute
---
Screenshots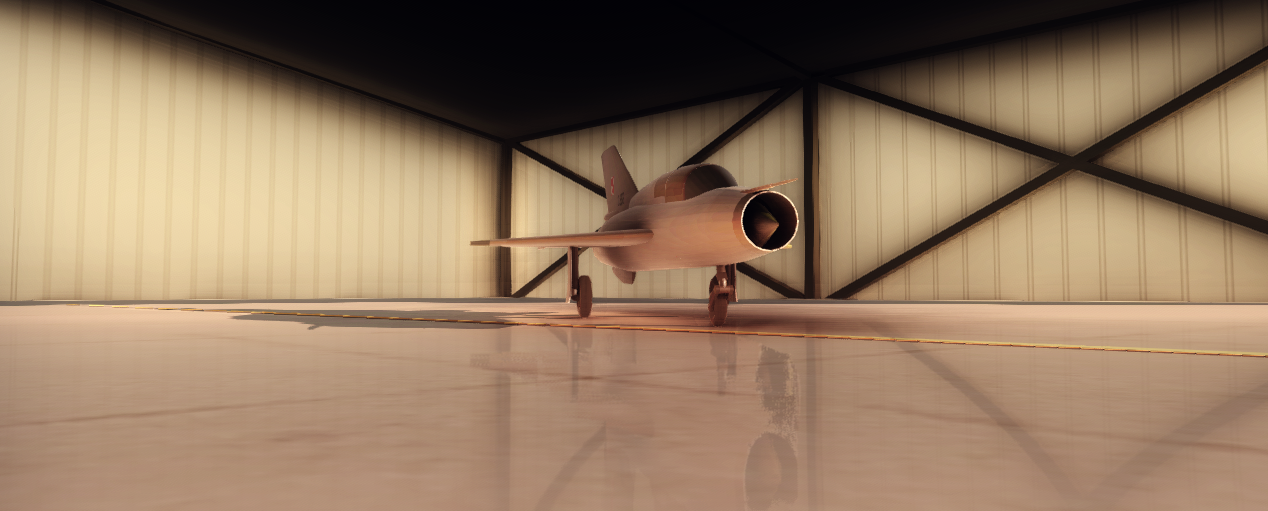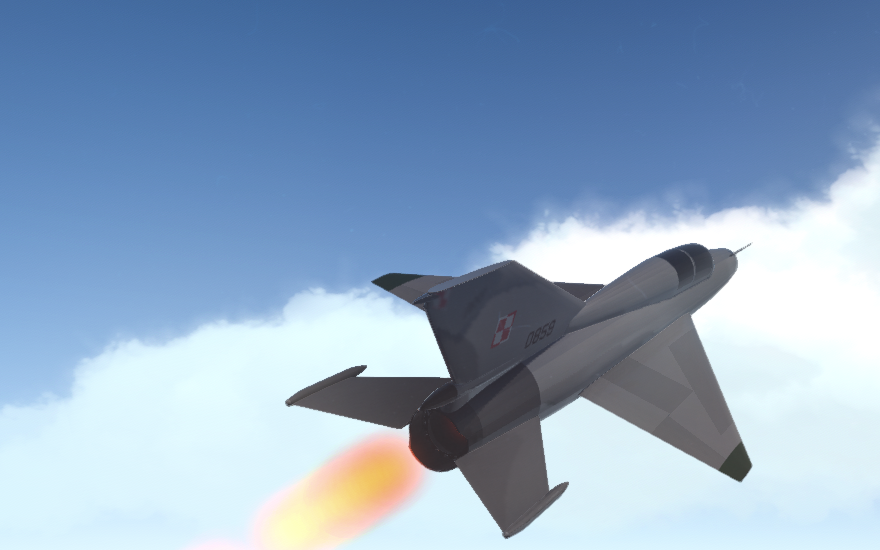 Thanks to TUCAN for making these epic screenshots
---
Have Fun!
Specifications
General Characteristics
Predecessor

mig final

Created On

Windows

Wingspan

24.2ft (7.4m)

Length

52.3ft (15.9m)

Height

14.2ft (4.3m)

Empty Weight

5,507lbs (2,498kg)

Loaded Weight

19,468lbs (8,830kg)
Performance
Power/Weight Ratio

1.385

Wing Loading

27.1lbs/ft2 (132.3kg/m2)

Wing Area

718.5ft2 (66.8m2)

Drag Points

1478
Parts
Number of Parts

241

Control Surfaces

5

Performance Cost

1,115
---