Hello!
Im back......... again....... my greetings aren't very special...... but anyways this is a fake tank.
The tank was supposed to be made but there was no design of it and the people at wargaming made a model and i made that one and a rough scale of it. I got most values from info of the e100 tank which was not complete either.
CONTROLS
Pitch&Roll = Drive
Yaw = Rotate Machinegun Turret
Vtol = Treverse 17cm Boom Stick
Trim = Elevate And Depress 17cm Boom Stick And Also The Machinegun
CAMERAS
Camera1 = Gun Sight
FEATURES
Detailed
Working Tracks And Suspension
Precise Sight
17 Cm Boom Stick
Looks Awesome
Works on Multiplayer
**Works Very Well With Advanced Targeting Mod By WNP78
SCREENSHOTS
---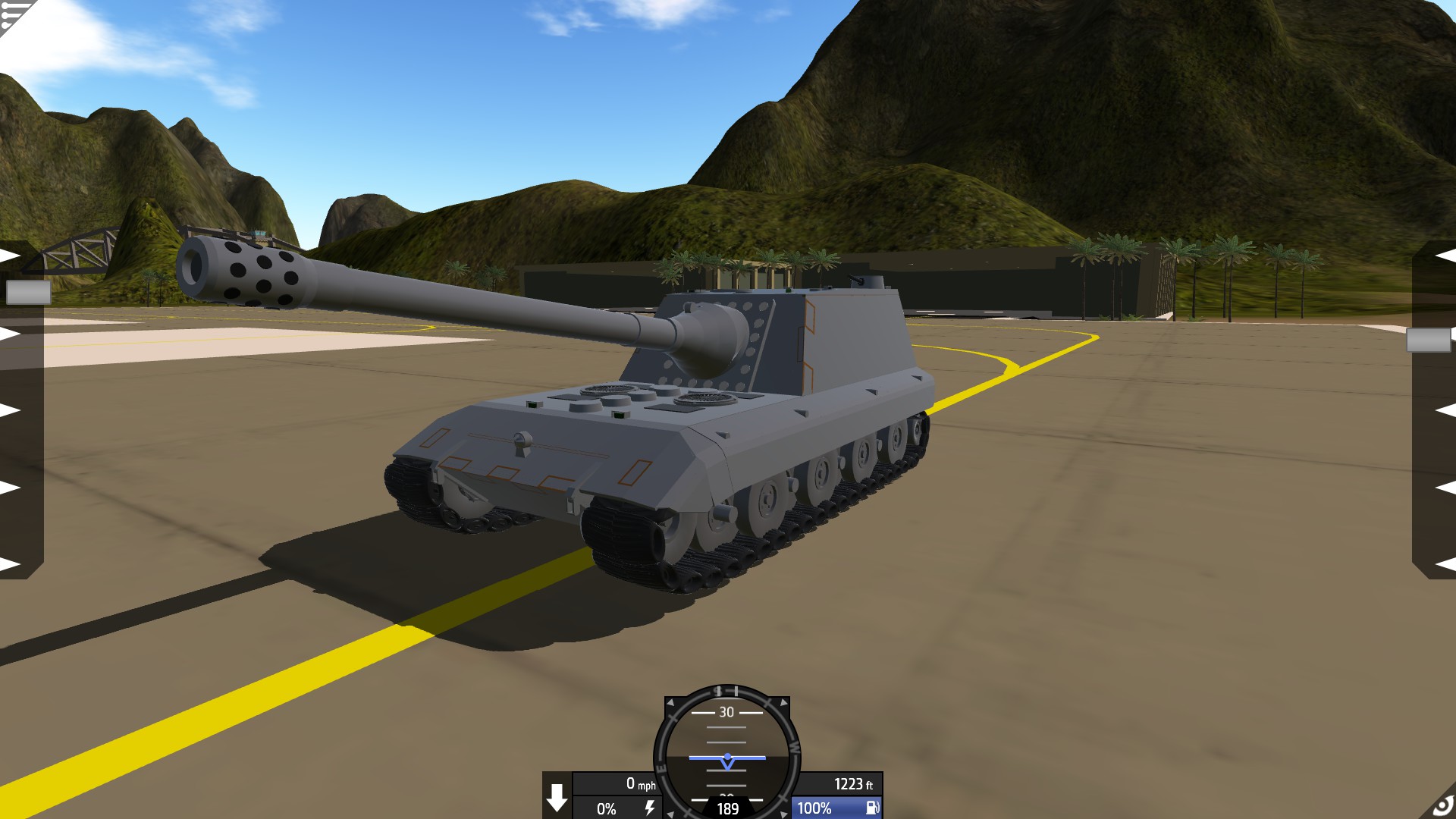 ---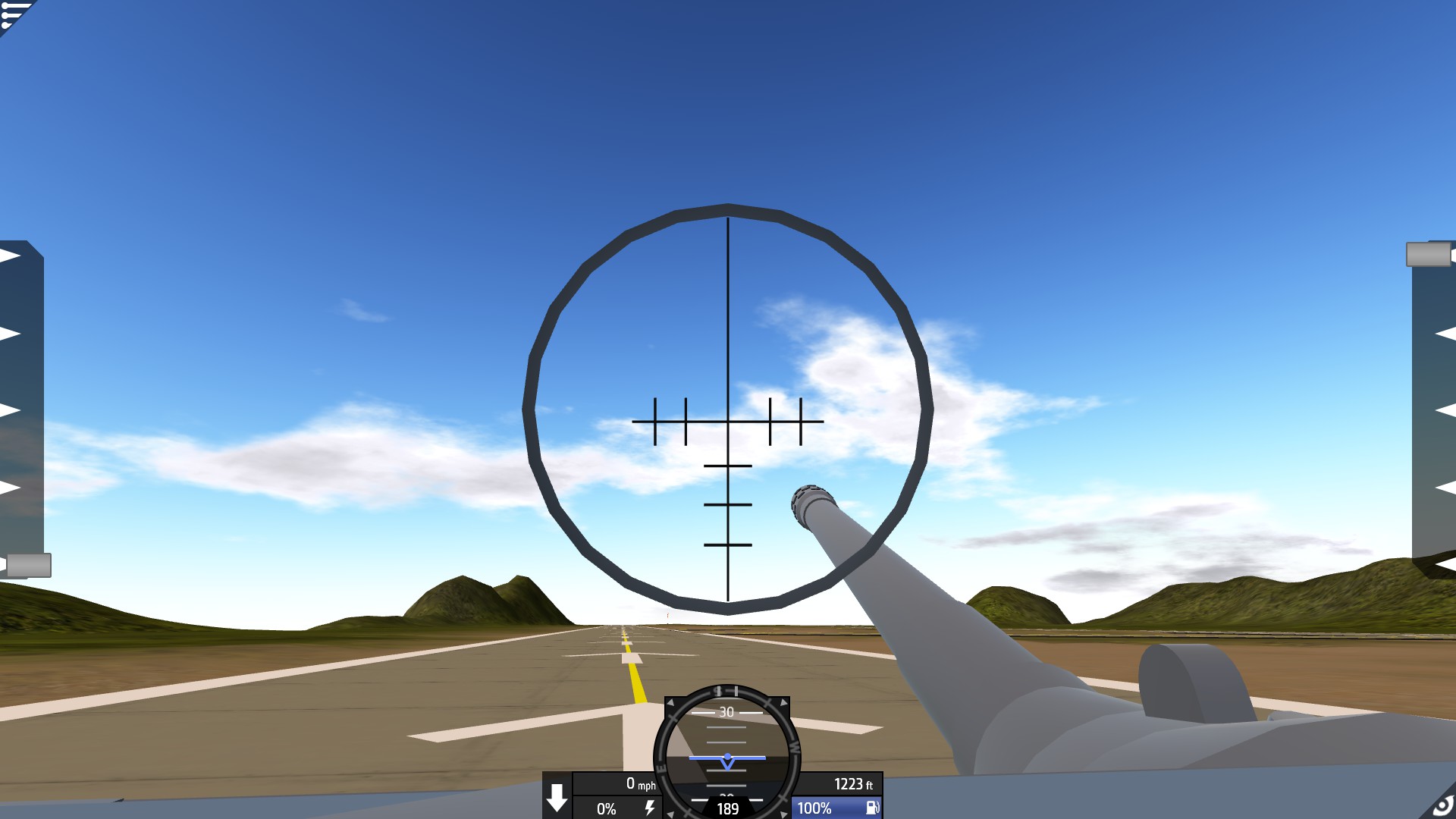 ---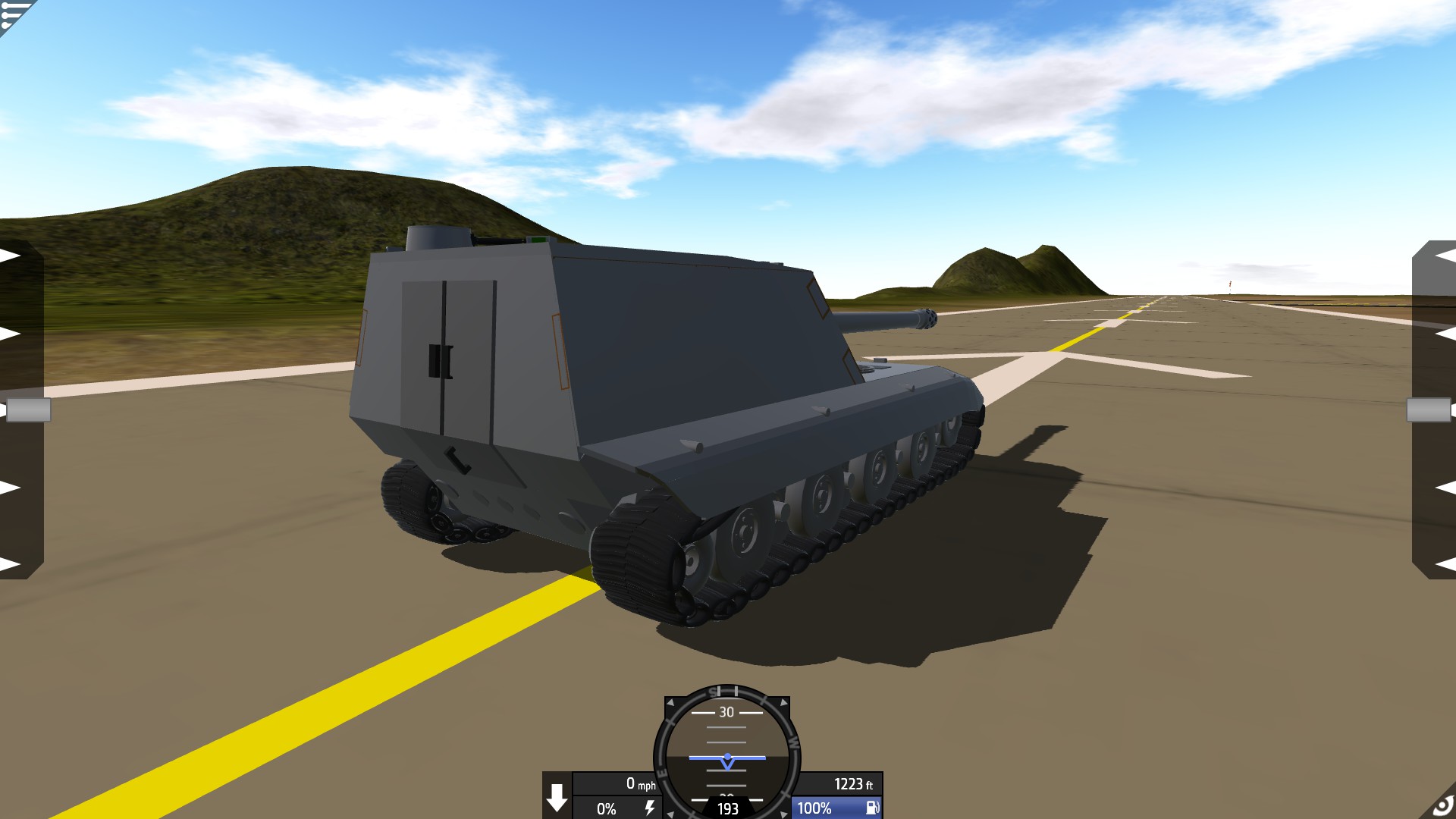 OTHER STUFF
I wasn't able to use a custom designer because none of the ones i wanted to use for this had lighting that worked for this build.
Using the Advanced Targeting Mod By WNP78 is highly recommended if possible
I recommend that you use Mod settings mod by HellFireKoder so that you can activate the bomb arcs etc.
Specifications
General Characteristics
Successors

1 airplane(s)

Created On

Windows

Wingspan

20.2ft (6.1m)

Length

51.0ft (15.5m)

Height

15.2ft (4.6m)

Empty Weight

-14,452lbs (-6,555kg)

Loaded Weight

29,859lbs (13,544kg)
Performance
Power/Weight Ratio

1.354

Wing Loading

22,192.7lbs/ft2 (108,354.2kg/m2)

Wing Area

1.3ft2 (0.1m2)

Drag Points

98
Parts
Number of Parts

629

Control Surfaces

0
---