Auto Credit
Based on ZWLenning's
Sa-2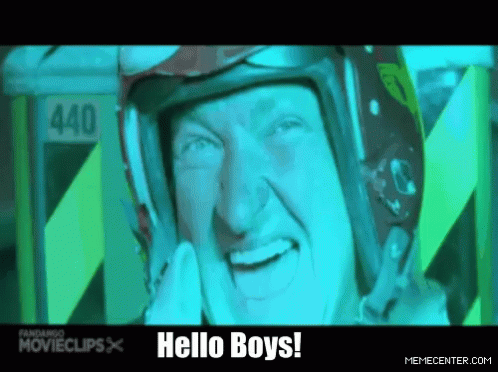 ---
Sa-2 Samson
please scroll for lower part versions
at a measly 2815 parts, i am proud to say that I have exceeded the capability of my computer to the point at which I can't even test the main version properly. I believe it all works, if not please tell me and I will try to fix the issues. But on the bright side, I believe this to be (one of?) the first fully functioning 'glass' cockpits in simpleplanes, equipped with many features that will be described in image somewhere below. Please note: all of the features in this build have been done before, but I believe I am the first to combine them in this way.
---
Overview
The Sa-2 Samson is a medium utility helicopter from the movie 'avatar'. Comparable in size and role to the UH-60 Black Hawk helicopter (though a lot slower, and capable of carrying less armament), it is mostly designed for moving small numbers of troops and supplies into specific, hard to access locations that conventional troop suppliers would not be able to manage. It is also capable of lifting more than its own weight, with a maximum payload of 9000kg of things. This gives an MTOW of over 15 tonnes.
The observant among you will recognise that this is Samson 16, the main samson used in the movie. I am, for obvious reasons, not building a replica of it after it was blown up.
Here is Samson 16:

---
Features
functioning map
functioning enemy location radar tracker
main mfd containing all associated things
engine startup sequence (hence engine delay on activating)
hyper stable hover
---
Armament
This Samson contains a modified loadout so both air and ground targets can be targeted with missiles. Allegedly this is not what would have been used IRL. Also, the fire rate of the cannons is so ludicrously high that it exceeds the maximum fire rate attainable in simpleplanes.
- 2x 'Hydra' .50cal machine guns
- 2x A-65 AAM (fictional)
- 2x 'Hornet' AGM
---
Controls:
They are weird, bear with me
AG1 = Enable missiles
AG2 = Enable cannons
AG3 = Wipers
AG4 = Nav lights
AG5 = Engine 1 start
AG6 = Engine 2 start
AG7 = Cockpit lighting
AG8 = Cockpit doors
VTOL up = Throttle
Throttle = Coll. lever
Trim up = Winch down
Landing Gear = Winch toggle
---
Lower part versions:
---
Notes
good luck getting this thing to pitch/roll past 65 degrees. its really weird, and its not caused by the gyro
flies best with mouse control or tilt
realistic start sequence: activate AG8/7, then VTOL up before activating AG6. allow to spin up to speed, then activate AG5 and 4. then, when all rotors are spinning, you may fly
theoretically capable of carrying 9000kg, but I have only tested up to 5000 due to lag
main panel labelled
upper panel labelled (some central switches also work)
if you can't see the text, open the image in a new tab.
---
Credits:
WIZARD2017: map aesthetics. I have shifted Krakabola position slightly and made my own codes (which tbf turned out the same as WIZARD's), so I apologise to them if I messed it up!
BagelPlane: enemy position radar.
PioThePioneer: digital altimeter and speedometer, I was too lazy to work out the code myself.
AN2Felllla: nice analogue airspeed, altitude and artificial horizons. I wasn't able to make my own at that point due to horrific amounts of lag and my lack of attention span.
a mysterious fellow who wishes only to be known as "Ash" also did a few screenshots for me, including the one I'm using as the main thumnail.
Thanks to all!
---
Gallery
Specifications
General Characteristics
Predecessor

Sa-2

This plane has been featured

Created On

Windows

Wingspan

57.7ft (17.6m)

Length

58.6ft (17.9m)

Height

19.2ft (5.9m)

Empty Weight

12,998lbs (5,895kg)

Loaded Weight

15,074lbs (6,837kg)
Performance
Power/Weight Ratio

13.432

Wing Loading

214.4lbs/ft2 (1,046.9kg/m2)

Wing Area

70.3ft2 (6.5m2)

Drag Points

15732
Parts
Number of Parts

2815

Control Surfaces

1
---