Hello fellow humans
I present to you the Object 420, a totally made up tank based on the hull of the Obj 263 which itself is based on the is7.... it's basically just a fictional tank.... but it's damn sexy.
---
(This complies with the rules, it just helps lazy players :) )
---
Anyways, lets jump to the controls, and after that the rest of the description.
Controls
Pitch & Roll = Drive
Vtol = Vertical control for 13CM cannon
Trim = Vertical control for 25mm
Ag 1 = Unlock turret traverse (YAW CONTROL)
Ag 2 = Unlock 25mm traverse (YAW CONTROL
Ag 3 = Horn (A favorite of the amazing Awsomur)
Ag 4 = Increased turret traverse speed (YAW CONTROL
AG 7 = Lights
---
Weapons

13cm APHE
13cm HE
25mm
Airstrike
As you can see you have quite the sellection of weapons at your hand:
APHE is your standard and it is pwoerful enough to get the job done.
_
The HE is ofcourse more powerful in every way, which is why I gave you less of them :P Deal with it 😎
_
25mm is a powerful secondary weapon that is enough to deal with light targets.
_
Airstrike is a weapon I haven't seen yet on the website and I think it's pretty cool. It takes a long time to call in, but the wait might be worth it because if it hits, your target won't have a chance of surviving. If you're lucky you might hit moving targets, but this is not guaranteed. You can choose to drop all 20 munitions or drop something more reasonable like 5.
---
changes from original post:
So of course I didn't want to do some lazy thing and just replace the gun, so I did the following:
Added turret
Increased the maneuverability of the tank
Added new weapons and choice of ammunition
Longer gun with increased velocity
Details and stuff
Most parts no longer explode when hit, they now disconnect instead (This was done quickly since work started before the xml option was introduced)
---
some pics: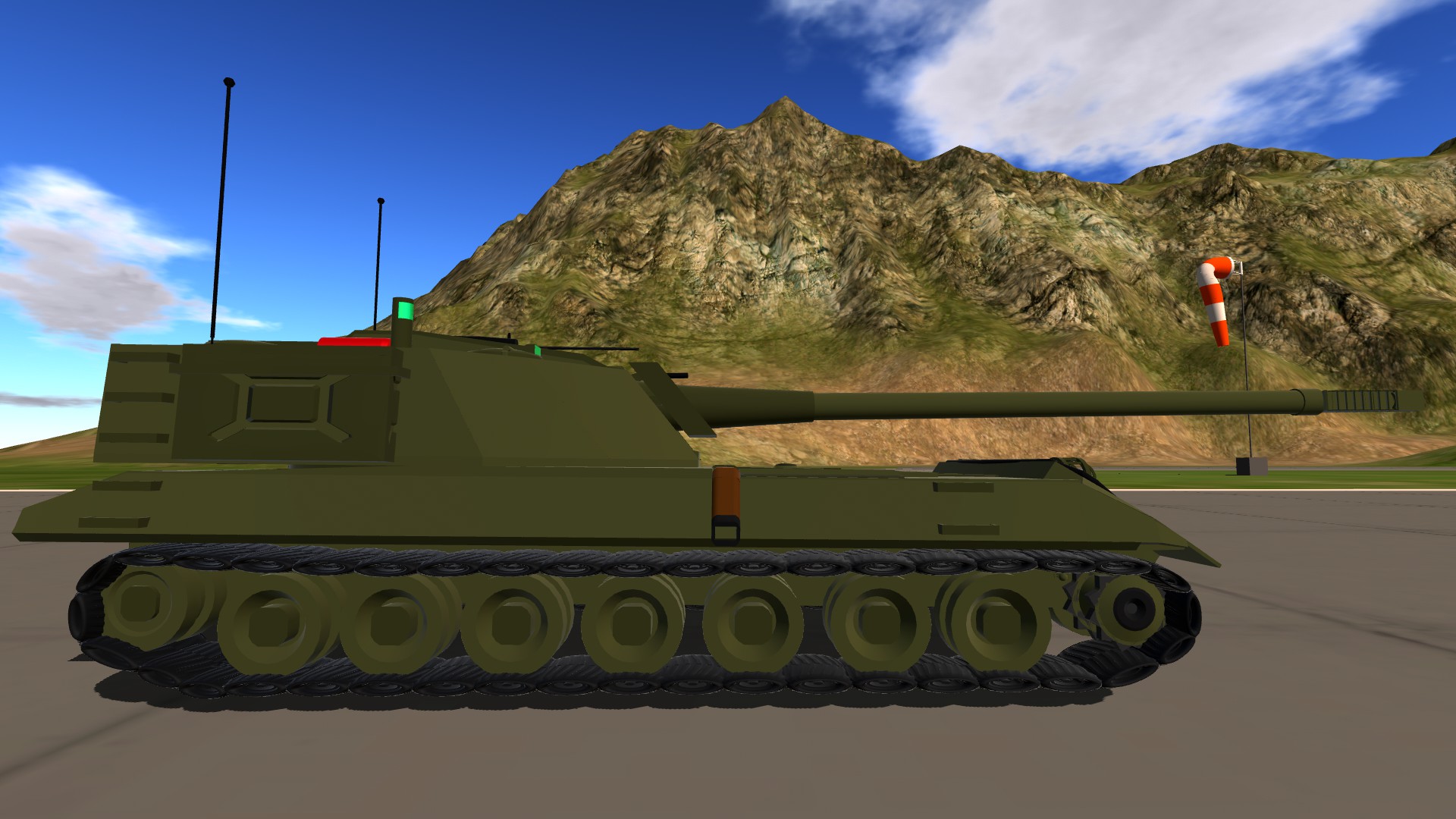 ---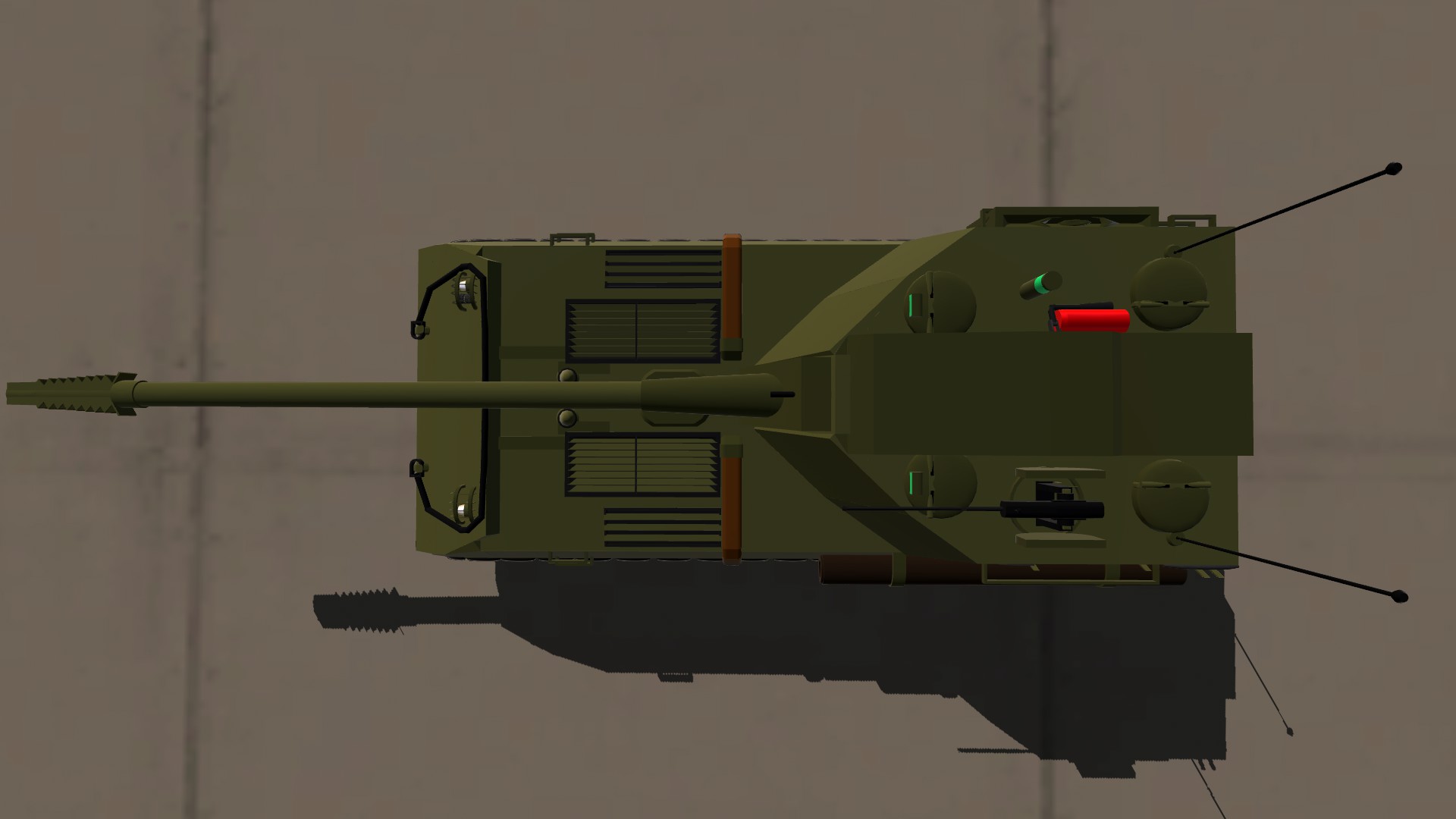 ---
Feel free to comment and ask questions, I will be moving tomorrow so it might take a while before I reply, thank you
Specifications
General Characteristics
Created On

Windows

Wingspan

11.7ft (3.6m)

Length

35.6ft (10.9m)

Height

14.3ft (4.4m)

Empty Weight

N/A

Loaded Weight

101,630lbs (46,098kg)
Performance
Power/Weight Ratio

0.265

Wing Loading

N/A

Wing Area

0.0ft2 (0.0m2)

Drag Points

5423
Parts
Number of Parts

1062

Control Surfaces

0

Performance Cost

6,240
---