Tu-104 in CSA Livery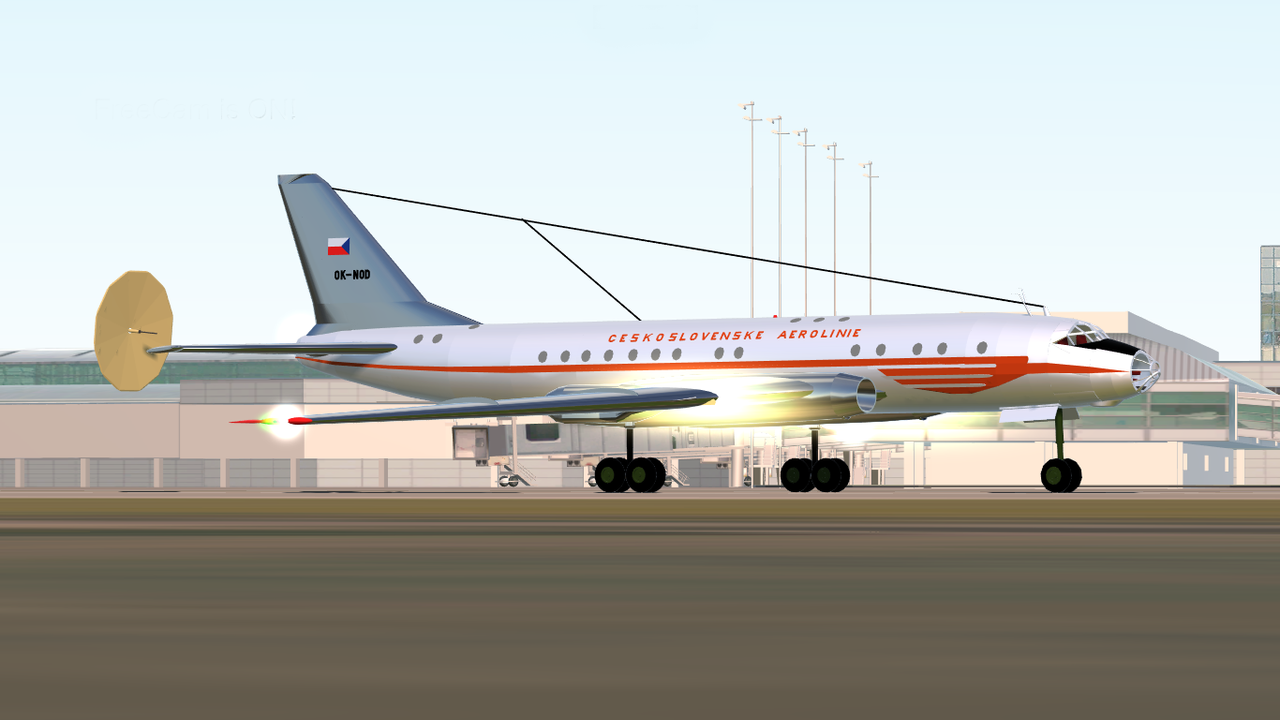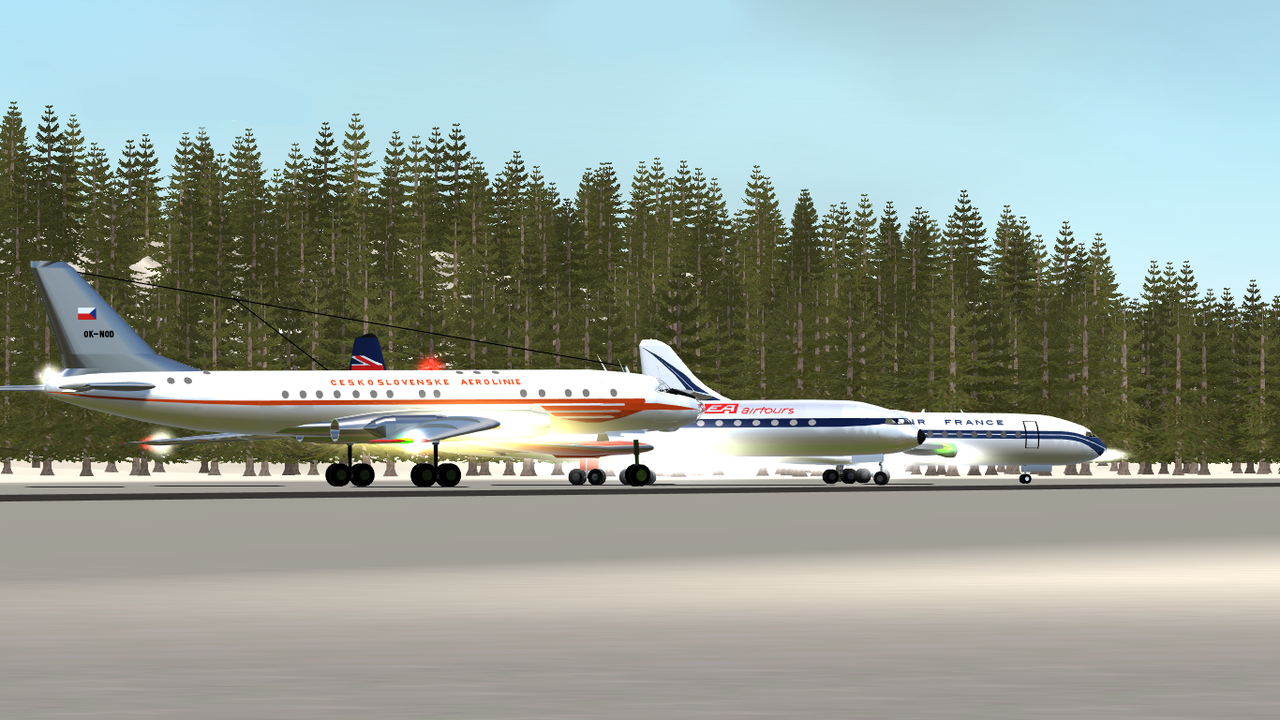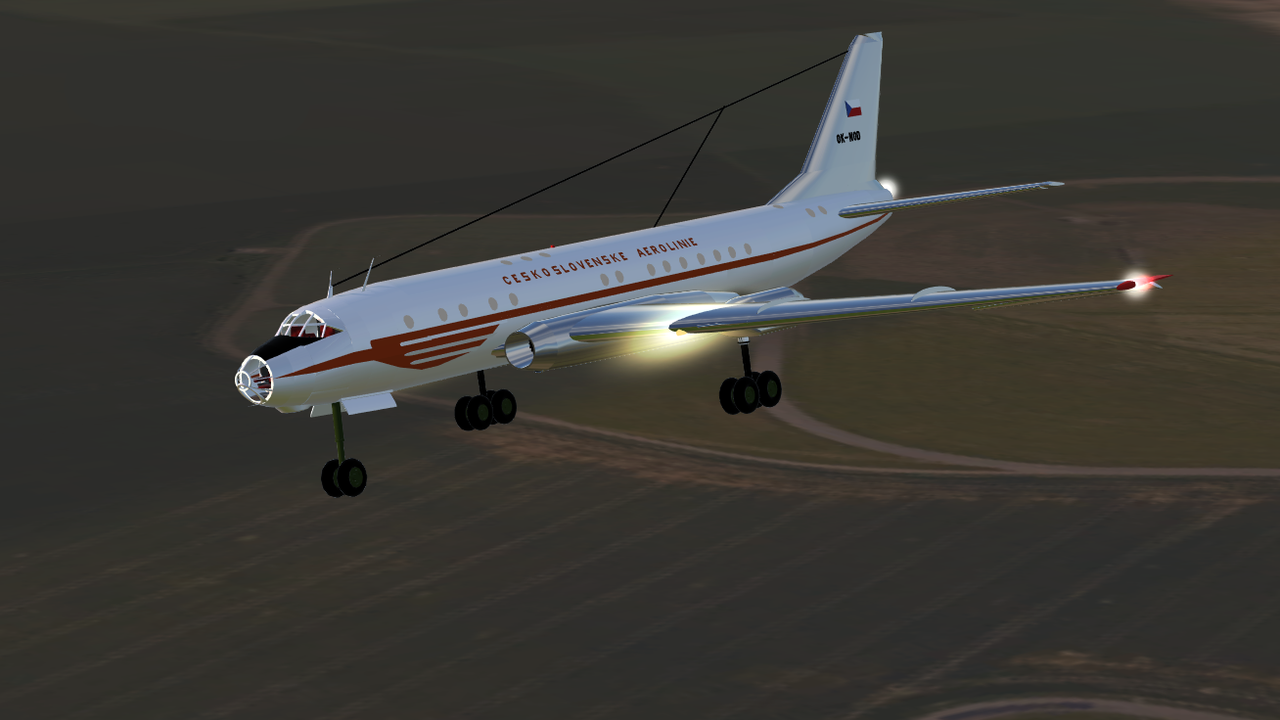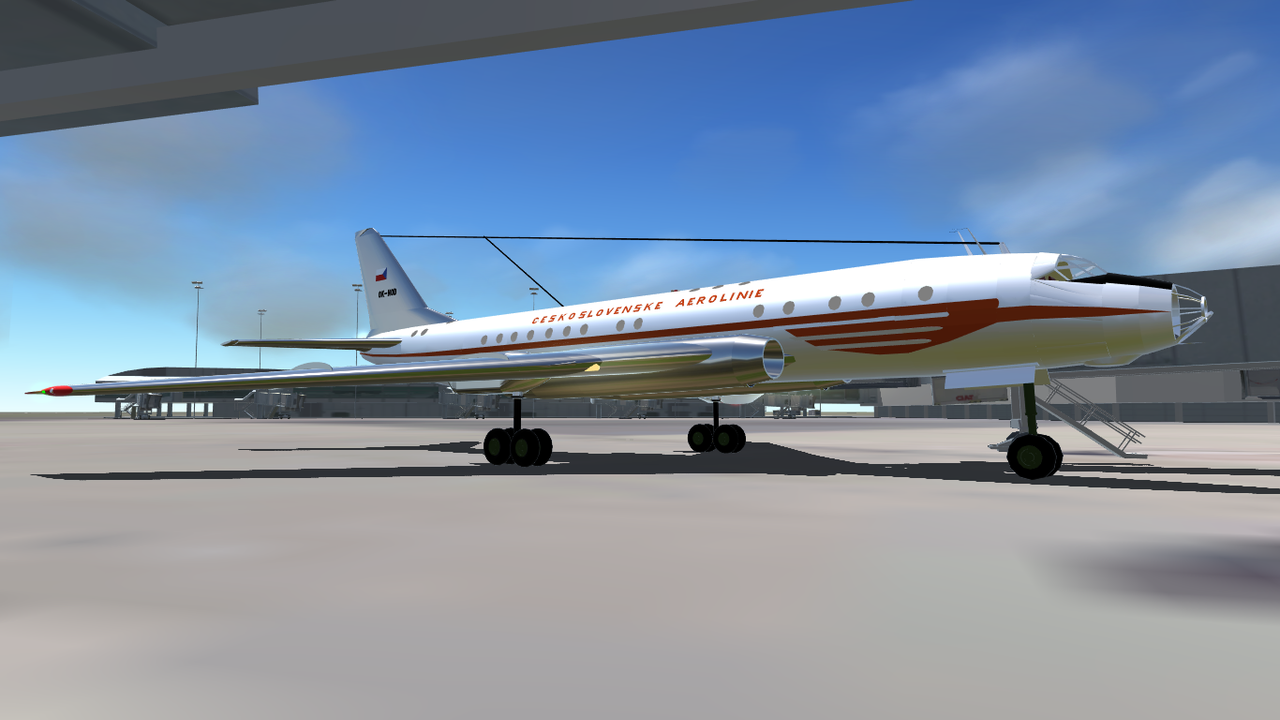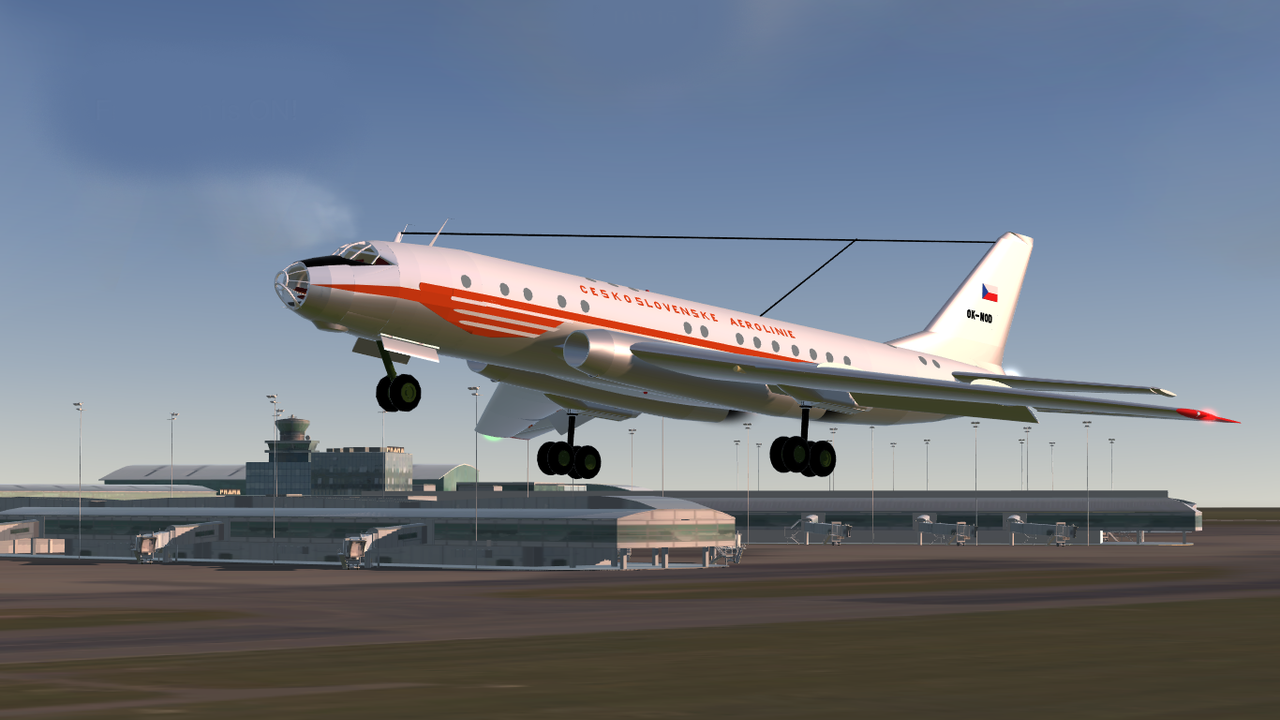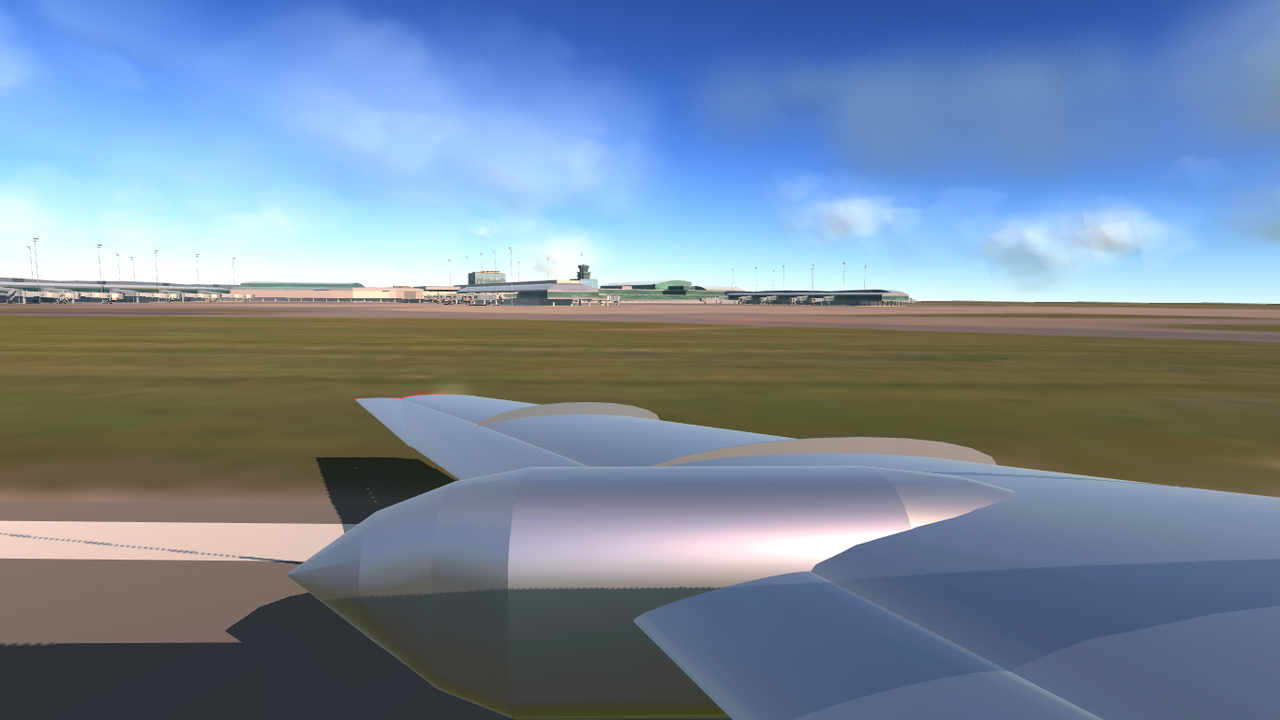 Functional night time windows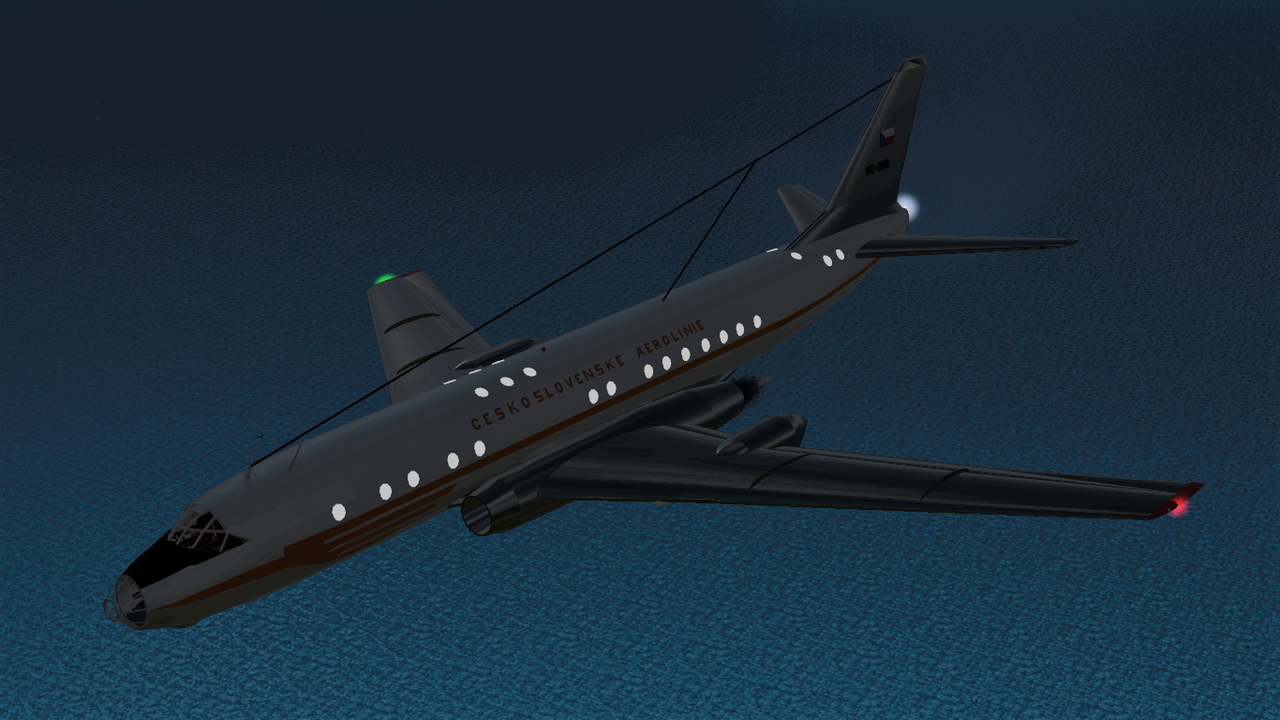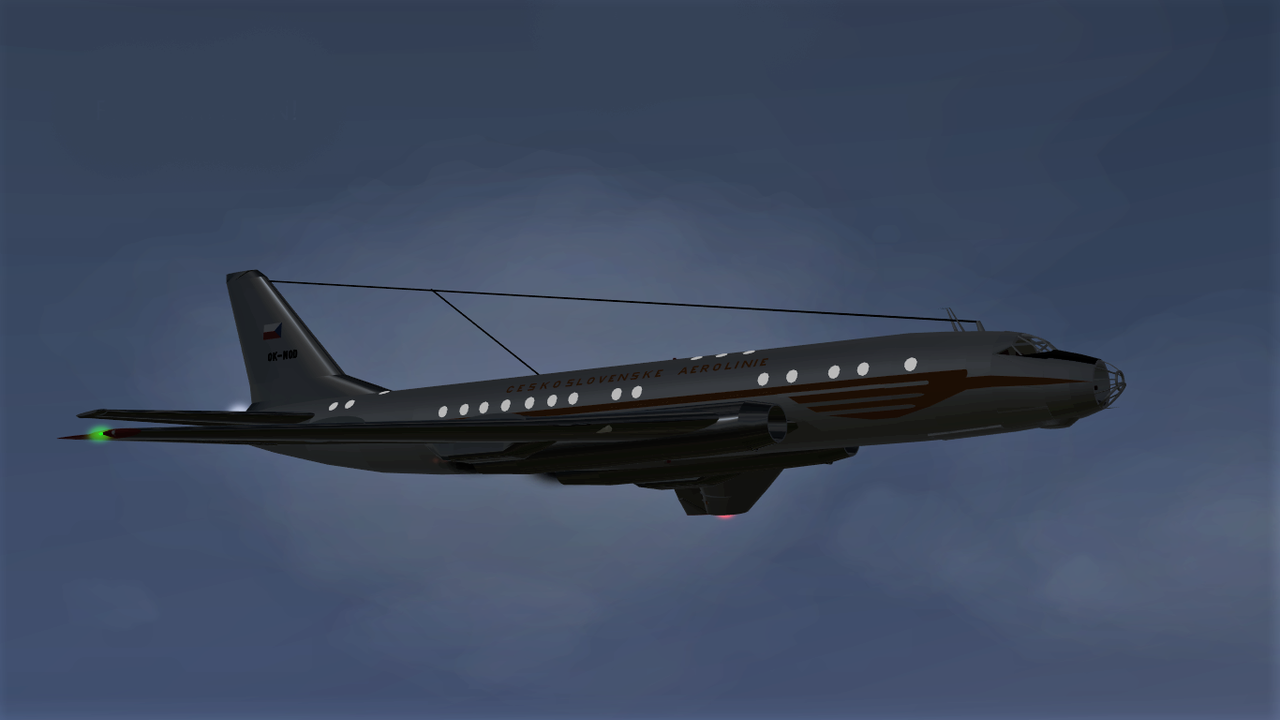 Inside the cockpit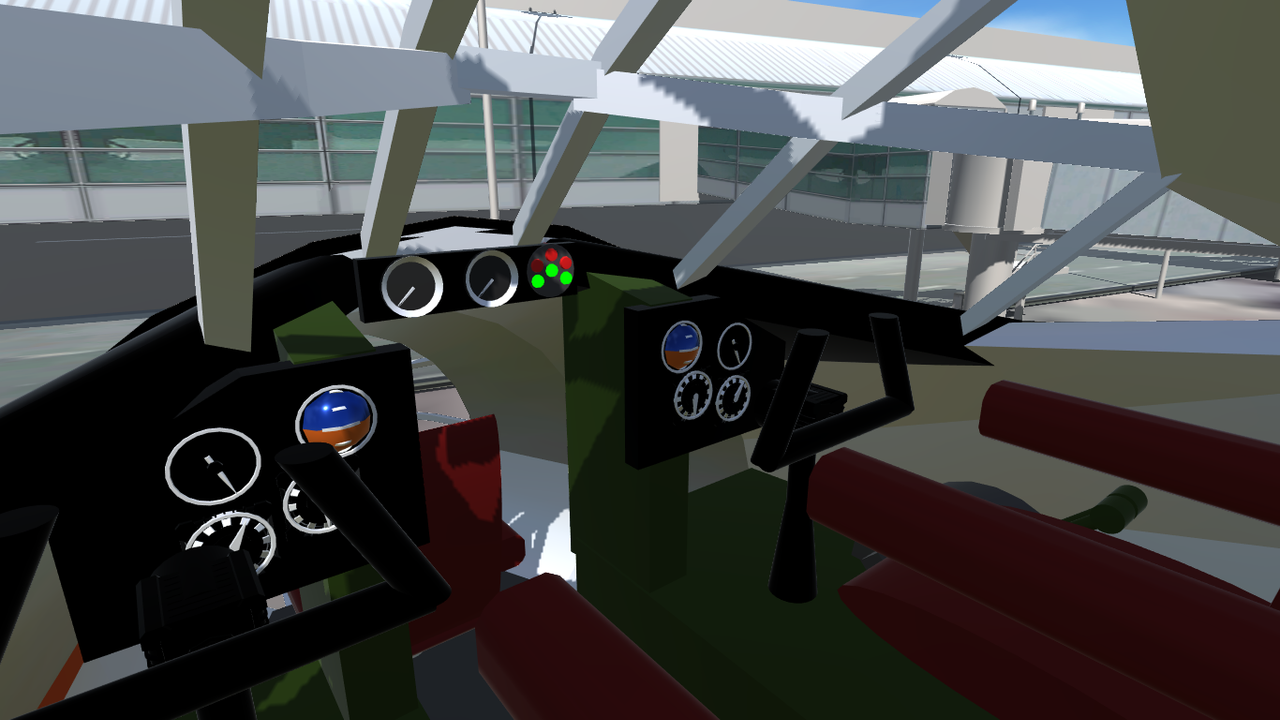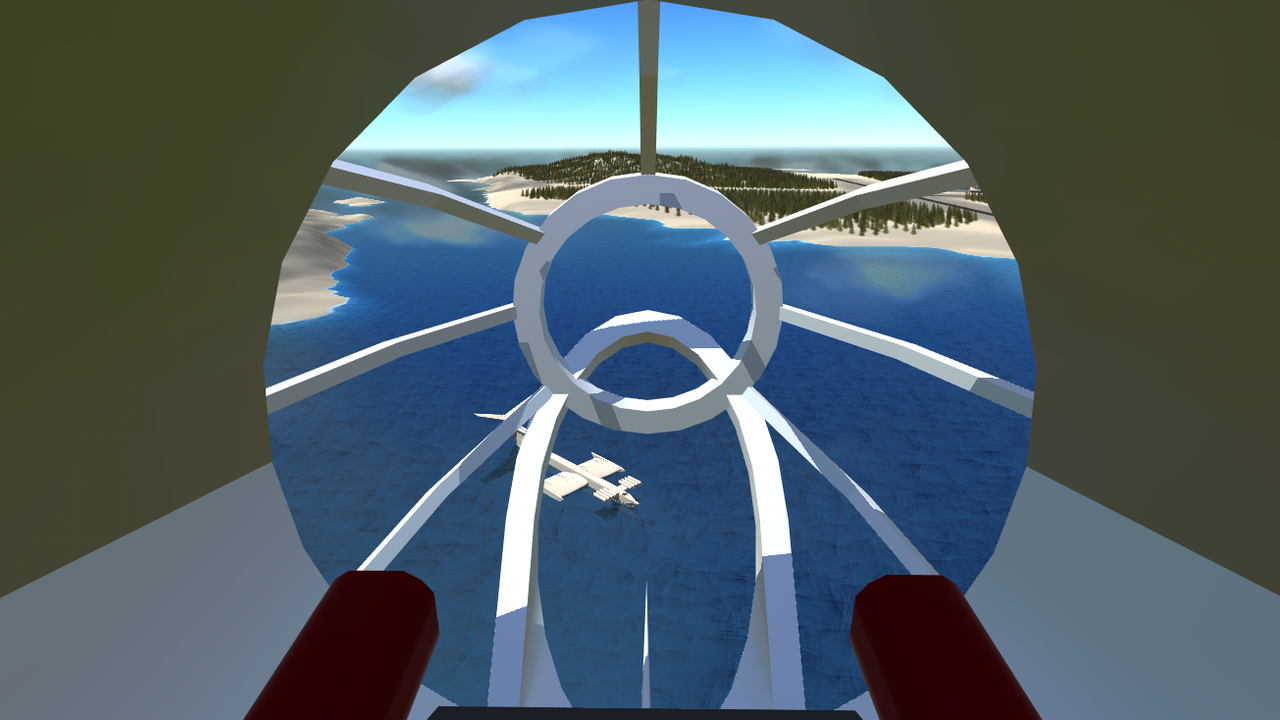 Controls
-AG2.........................Reusable Parachute
-AG3.........................Pushback
-AG5.........................Hold Heading
-Landing Gear.........Landing Gear and Landing Lights
-VTOL.......................Flaps
-Trim........................Trim
Features
-Functional Placeholder cockpit
-Working Instruments
-Ceskoslovenske Aerolinie Livery
-Pushback
-reusable parachute
-WingFlex!
Note
I once thought would be the most complex and frustrating project would turn out to be most exciting project I dared to replicate, and in good time I built this magnificent Soviet Craft, though by no means any safer than the Comet, because I made a reusable parachute with the intentions of installing it on the Tu-144.
However it was too late since it was uploaded weeks before learning about the parachute. So I kept it for another opportunity like this one. And I figured no one would like it because of the lack of physics that once the plane stops, it still hangs in the air, I tried to fix that but since I'm no Funky Trees Witch, I cant be arst to do so.
This plane takes of at around 277km/h, and cruises at around 550km/h at some 1000m, and stalling speed is 230km/h with full trim, however it is not advisable to fly in this realm as it is a angled wing, unlike a delta, it stalls a lot faster. Be careful pilots.
As you may have noticed, its flying under a CSA or CSA, or Ceskoslovenska Aerolinie Livery, well that is because most other offerings are offered in Aeroflot livery, and I wanted to do something different, and could be fun replicating almost impossible liveries. just like BEA and Qantas Il-62.
Clientwork Queue
-Jetstar
-He177
-GW-05 Churchill
@asteroidbook345
Specifications
General Characteristics
Created On

Windows

Wingspan

113.3ft (34.5m)

Length

131.7ft (40.1m)

Height

39.9ft (12.2m)

Empty Weight

-3,505,184lbs (-1,589,926kg)

Loaded Weight

61,236lbs (27,776kg)
Performance
Power/Weight Ratio

4.403

Wing Loading

26.6lbs/ft2 (130.1kg/m2)

Wing Area

2,298.8ft2 (213.6m2)

Drag Points

29755
Parts
Number of Parts

637

Control Surfaces

5
---