Auto Credit
Based on GuyFolk's
morgan
It's time.....
ADFX-02 Morgan -Pixy-
Lower parts count version HERE
---
---
HI
I've made it finally!!!! Solo wing pixy is here!!!!
This particular ADFX-02 "Morgan" is an experimental super fighter built just for Larry "Pixy" Foulke.
It comes with auto aim Tactical Laser System and Multi-Purpose Burst Missile which can lock both ground and air target. but I have no idea how to make an ECM pods so I add a sh*t tons of flares dispenser instead.
This aircraft is build with speed in mind judging by it's tiny wings and enormous engines so it will feel sluggish and heavy at low speed (below 500km/h).
But don't worry it has post stall maneuver up it's sleeves.
Flight modeler note
This plane is difficult to make I nearly pull my hairs out of frustration lol.
Judging by it's rear landing gear position and big engines in the back with wings/lifting body toward the front and a pair of tiny canards which mean CG is far backward of CL and this is a recipe for unstable aircraft you better fly it backward.
Unstable aircraft alone is manageable but this thing comes with tiny canards which barely have enough power to tame the "unstableness".
So I have to use some dark FT magic and some b*llsh*ttery to make it flyable.
Anyways, enough rant lol.
I hope you all enjoy my build!!
I'm sorry Ace Combat fan, there maybe some inaccuracy here and there, I considering it to be my modification of the original and some are because I don't know how to do it.
---
Features:
3D thrust vectoring
post-stall maneuvers and supermaneuverability.
Unstable flight model with Fly-by-funky-tree system
Custom landing gear
G-force simulated cockpit (it is an additional camera that have the effect)

Gun smoke and tracer effect.

Custom MPBM missile.

Auto Aim TLS



---
Controls:
AG1: Supermaneuverability mode. (This disable everything that keep the aircraft from exceeding safe aoa and stalling)
AG2: Flaps.
AG3: TLS mode, Press fireguns to use . (Turn off machine guns and enable the TLS, flashing blue light is an indicator that the target is in range and in the firing cone)
AG4: Drop all missile.
AG5: Drop TLS pod.
AG8: Toggle lights.
---
Supermaneuverability
AG1 is what you need to activate to do impressive maneuvers, when you press AG1 The cockpit will be flashing red to indicate that supermaneuverability is on , the aircraft will gain more maneuverability and prone to stall which is not a big problem.
---
This is me performing various stunts
Cobra takeoff

Cobra maneuver

Rolling cobra maneuver

Kulbit maneuver

My signature maneuver (It is not my craft if it can't perform this.)

---
Some screenshots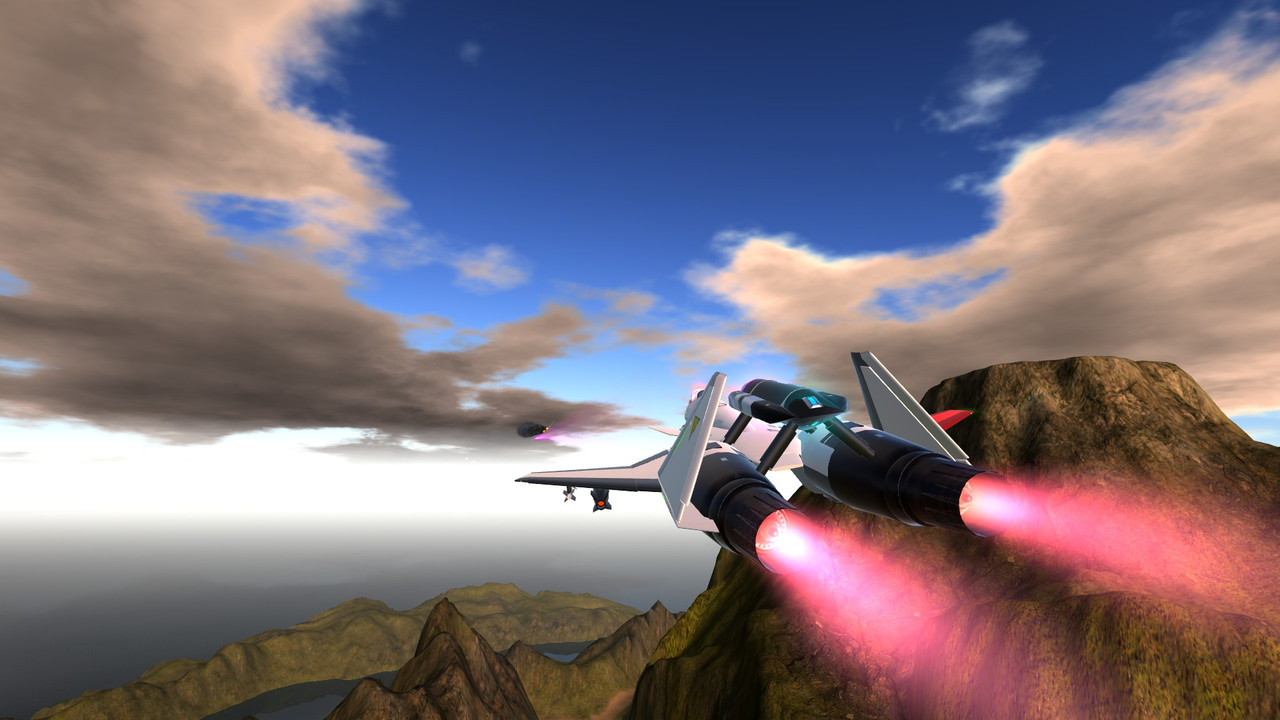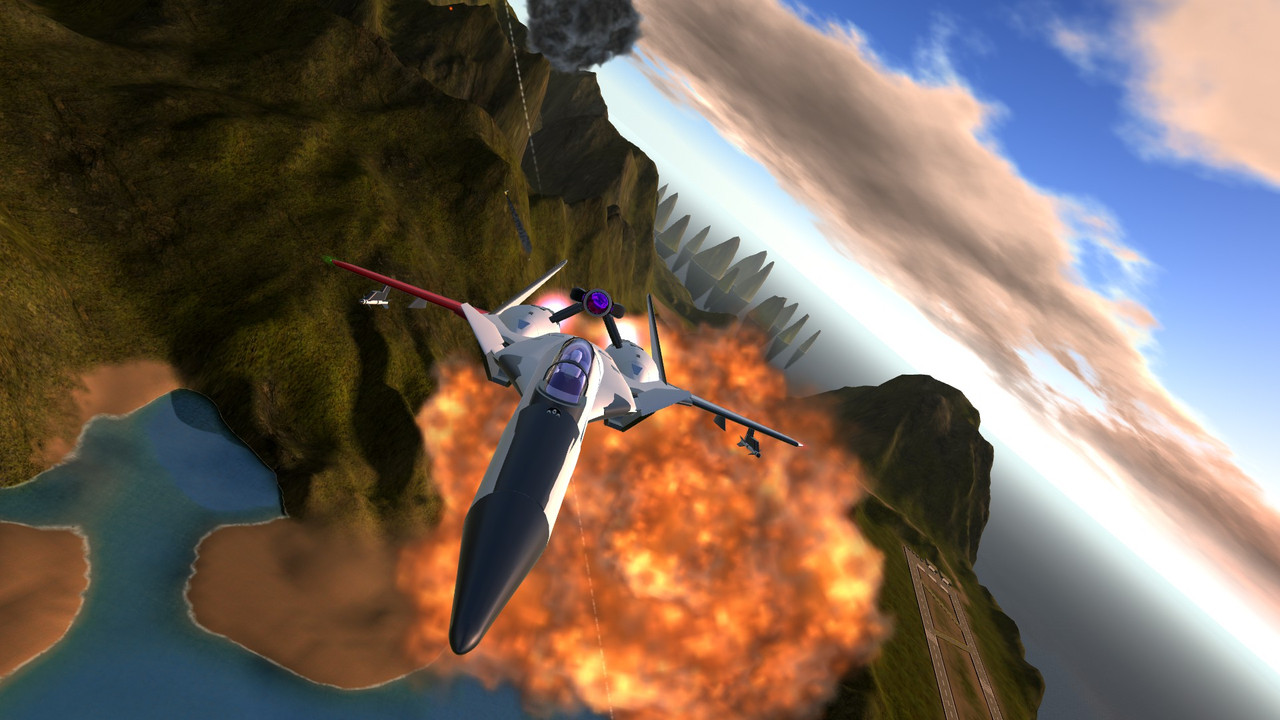 ---
Yolo Wing Pixy!!!!!!!!
-Me, 2020
Winter is coming.... Oh wait... wrong quote.
-Me, 2020
---
Ps. The aircraft still retain some yaw stability due to fixed rudder so it will try to point it's nose to the incoming air stream, when you flying backward please give engines some power to counteract the passive stability.
Specifications
General Characteristics
Predecessor

morgan

Successors

3 airplane(s)

+63 bonus

Created On

Windows

Wingspan

52.0ft (15.8m)

Length

80.2ft (24.4m)

Height

20.7ft (6.3m)

Empty Weight

59,600lbs (27,034kg)

Loaded Weight

95,035lbs (43,107kg)
Performance
Power/Weight Ratio

2.412

Wing Loading

146.2lbs/ft2 (714.0kg/m2)

Wing Area

649.9ft2 (60.4m2)

Drag Points

6570
Parts
Number of Parts

560

Control Surfaces

4

Performance Cost

2,848
---