Special thanks to @JacksEpicGamingYT for the suggestion and @AlbertanPlaneMaker for helping me finish this project, and for this beautiful livery
This aircraft was specially designed to be controlled by Airtificial Intelligence [A.I]
can also be piloted by players
AG-8: Enable/Disable Lights
---
screenshot taken by @AlbertanPlaneMaker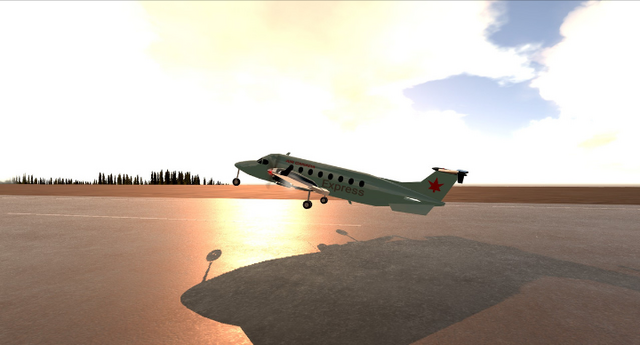 Air Canada Express' 1900D fleet are Beechcraft 1900Ds built from 1993-2001 and transferred to Air Canada Express service in 2011.
This series is operated by Air Canada Express, a subsidiary of Air Canada, under contract with Air Georgian and Exploits Valley Air Services. Prior to service with Air Canada Express, this series operated for Air Canada Alliance.
This series primarily operates short-range regional and transborder flights. EVAS flights mainly perform eastern Canada flights.
In 2018, aircraft in this series had their Air Canada Express livery removed and did not receive the new 2017 livery.
---
About The Aircraft:
The Beechcraft 1900 is a 19-passenger, pressurized twin-engine turboprop regional airliner manufactured by Beechcraft. It is also used as a freight aircraft and corporate transport, and by several governmental and military organizations. With customers favoring larger regional jets, Raytheon ended production in October 2002.
Developed from the Beechcraft Super King Air, the aircraft was designed to carry passengers in all weather conditions from airports with relatively short runways. It is capable of flying in excess of 600 miles (970 km), although few operators use its full-fuel range. In terms of the number of aircraft built and its continued use by many passenger airlines and other users, it is one of the most popular 19-passenger airliners in history. Wikipedia
Photos: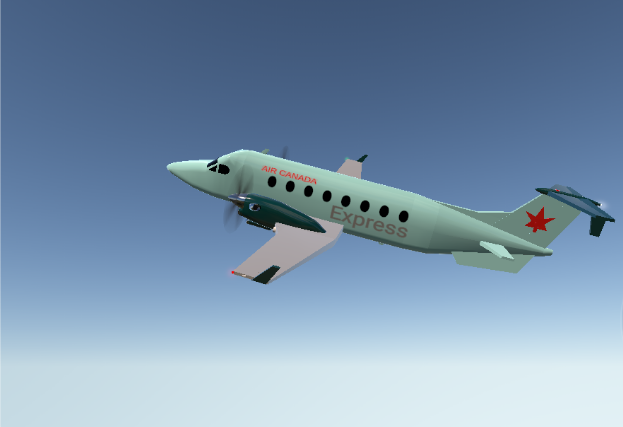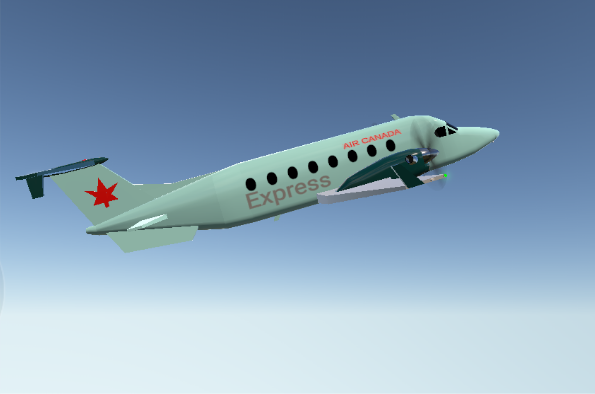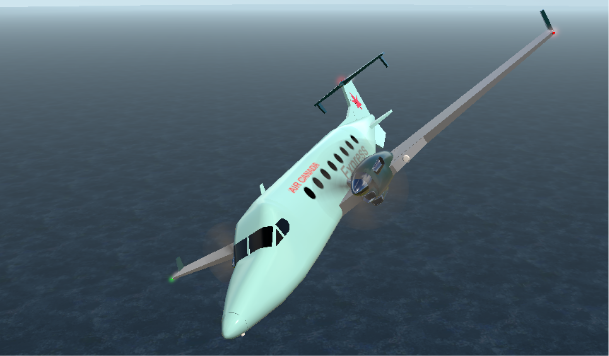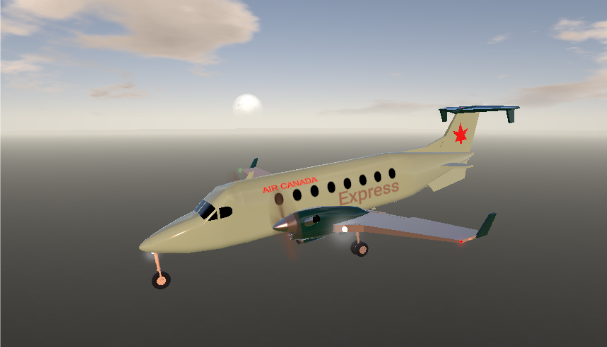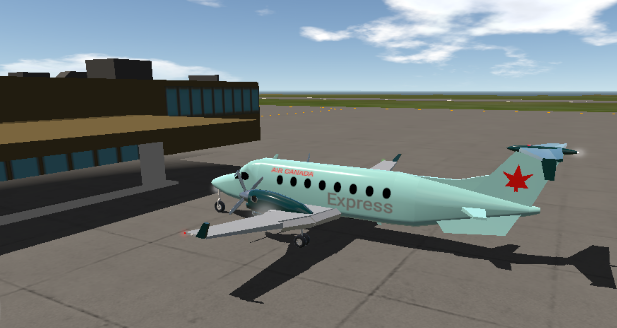 Real Image: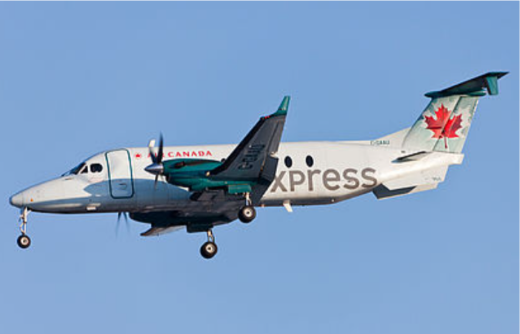 Image credit: Planespotters.net
Thank you for your attention.
Enjoy It.
Specifications
Performance
Horse Power/Weight Ratio

0.181

Wing Loading

36.1lbs/ft2 (176.3kg/m2)

Wing Area

457.9ft2 (42.5m2)

Drag Points

3209
Parts
Number of Parts

96

Control Surfaces

7

Performance Cost

480
---