This aircraft is specially designed for Artificial Intelligence (AI) to simulate air traffic, it is also a playable aircraft, you can enjoy air collisions or target practice.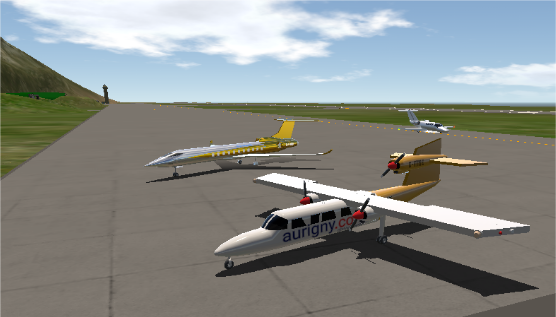 ---
About the Aircraft:
The Britten-Norman Trislander (more formally designated the BN-2A Mk III Trislander) is an 18-seat three-engined piston-powered civilian utility aircraft produced in the 1970s and early 1980s by Britten-Norman of Britain. These STOL capable aircraft were produced on the Isle of Wight. They were also produced in Romania, and delivered via Belgium to Britain for their certification. A number of commuter airlines operated the Trislander in scheduled passenger services.
Designed by John Britten and Desmond Norman, the Trislander is a further development of Britten-Norman's better-known Islander aircraft in order to give it a larger carrying capacity. In comparison with the Islander, the Trislander has a stretched fuselage, strengthened, fixed tricycle landing gear and a third engine on the fuselage centre line atop the fin. The Trislander has exceptional low speed handling characteristics, extended endurance, increased payload, low noise signature and economical operating costs. Capable of taking off from a 150 metres (492 ft) long landing strip, the Trislander can readily operate from unprepared surfaces.
Source: 'Wikipedia'
---
Gallery: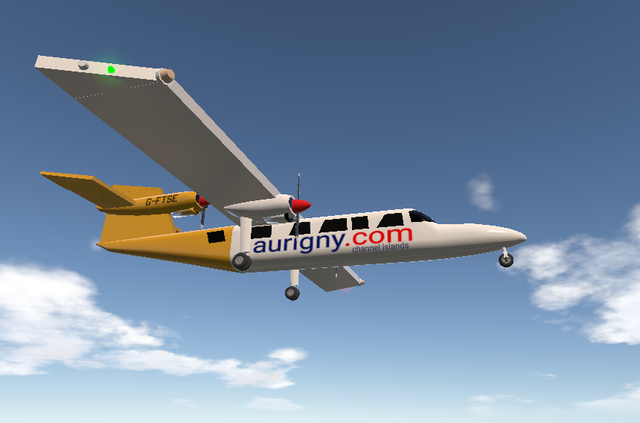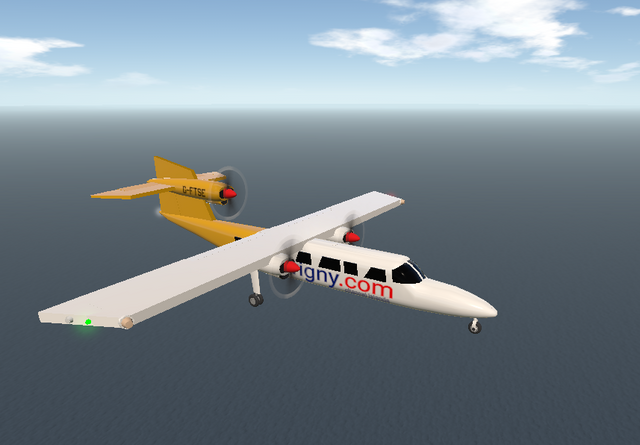 Reference Photo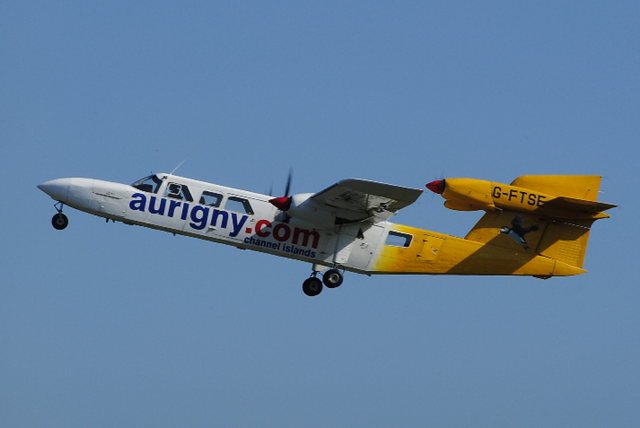 Credit: Wikipedia
Thank you for your attention, Enjoy it!
Specifications
General Characteristics
Predecessor

Britten-Norman BN-2 Islander

Successors

3 airplane(s)

+21 bonus

Created On

Android

Wingspan

66.4ft (20.2m)

Length

61.0ft (18.6m)

Height

18.3ft (5.6m)

Empty Weight

9,604lbs (4,356kg)

Loaded Weight

15,630lbs (7,089kg)
Performance
Horse Power/Weight Ratio

0.096

Wing Loading

23.1lbs/ft2 (112.8kg/m2)

Wing Area

676.8ft2 (62.9m2)

Drag Points

4085
Parts
Number of Parts

94

Control Surfaces

7

Performance Cost

451
---