Athrun Zala:" * Looks at the LHM-BB01 Minerva
"Captain Gladys..."
*Launches the Fatum 01 towards the Minerva's Engines

===============================================
Greetings Comrade... Allow me to Present one of my most Ambitios Project:
The Infinite Justice Gundam's Flight Backpack; The Fatum 01
Description: (Taken from Gundam Wikia):
The Fatum-01 is developed using the Fatum-00's combat data and is designed later than the main body unit of Infinite Justice as it is equipped with the "Griffon 2" beam blades, while the suit's legs only has "Griffon" beam blades. Fatum-01 has higher mobility and greater speed than Fatum-00 due to the new movable wings and thrusters respectively. Like its predecessor, Fatum-01 improves the suit's mobility and serves as a flight pack in the atmosphere, it is also detachable and can function independently due to its AI system or be remote controlled. In this form, it can either serve as a separate support unit or as a subflight unit. The unit also features two foldable handles on the underside, allowing the 8 Justice or other suits to grab onto it. Weapon-wise, the Fatum-01 is equipped with two MA-6J "Hyper Fortis" beam cannons, two MR-Q17X "Griffon 2" beam blade, one MA-M02G "Super Lacerta" beam saber and two MA-M02S "Preface Lacerta" beam saber. However the last two weapons are usable only after the Fatum-01 is detached from the suit.
And Yes, As you can see in the GIF above, this aircraft MAYBE the very first aircraft in Simple Planes Built Specifically to Ram another Aircraft...
Buttons to Press:
Acti 1 - Activates MA-6J "Hyper Fortis" Beam Cannon ( The 2 guns up front )
- FireGuns to use (Inta-Kills any Aircraft if aimed Properly )
Acti 2 - Switches to Ramming Mode (Flips the Guns and the Nose 180 Degrees)
- Also Activates the MA-M02G "Super Lacerta" Beam Saber (Tip) MA-
M02S "Preface Lacerta" Beam Saber (Back end of Guns) and the MR-
Q17X "Griffon 2" Beam Blade (On each Wings)
FireGuns to Activate
Acti 3 - Fold the Wings Backwards (Increases chances of Survival by 1%... :P )
Acti 4 - Speed BOOSTO!!!!!!! (RAMMING SPEAD!!!!!)
VTOL - VTOL Up and Down for a free Infinite Justice Gundam Model Kit... :P
Just Joking.. :P
- Literally does not do anything.. I failed to remove it on the XML file.. T_T
-This aircraft is a Flight Module, meaning it is built without Landing Gears.. So Please Start in the air... :D-
P.S Make sure to FireGuns 2 seconds prior to impact when Ramming, for the Bullets to fully cover the Fatum 01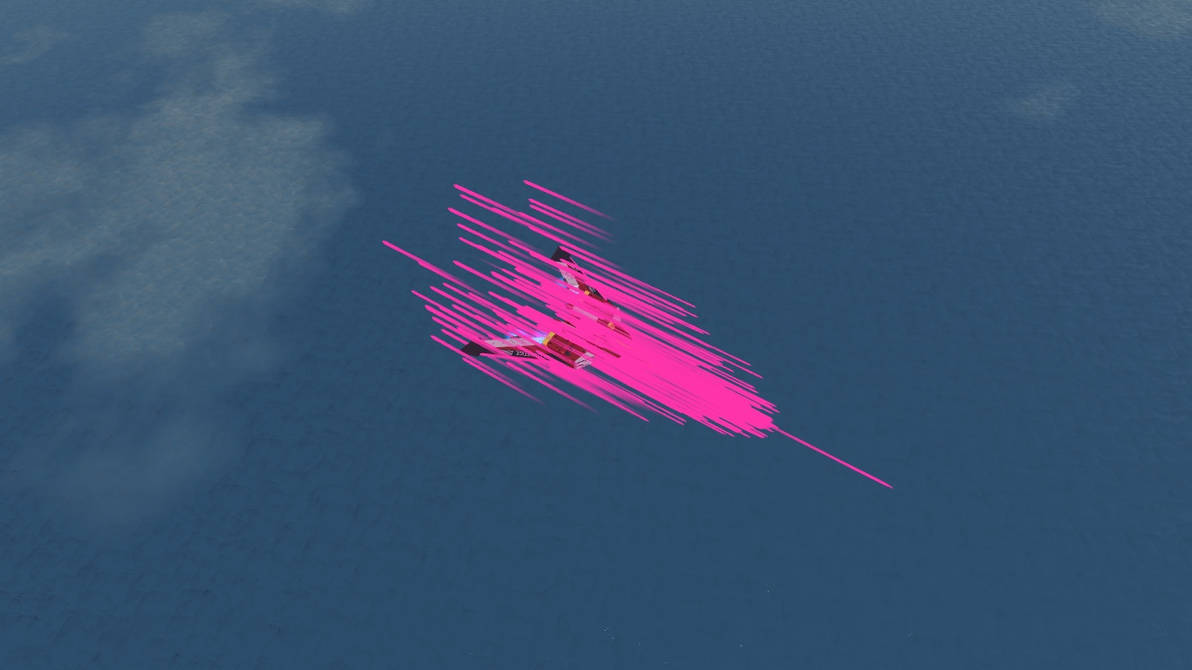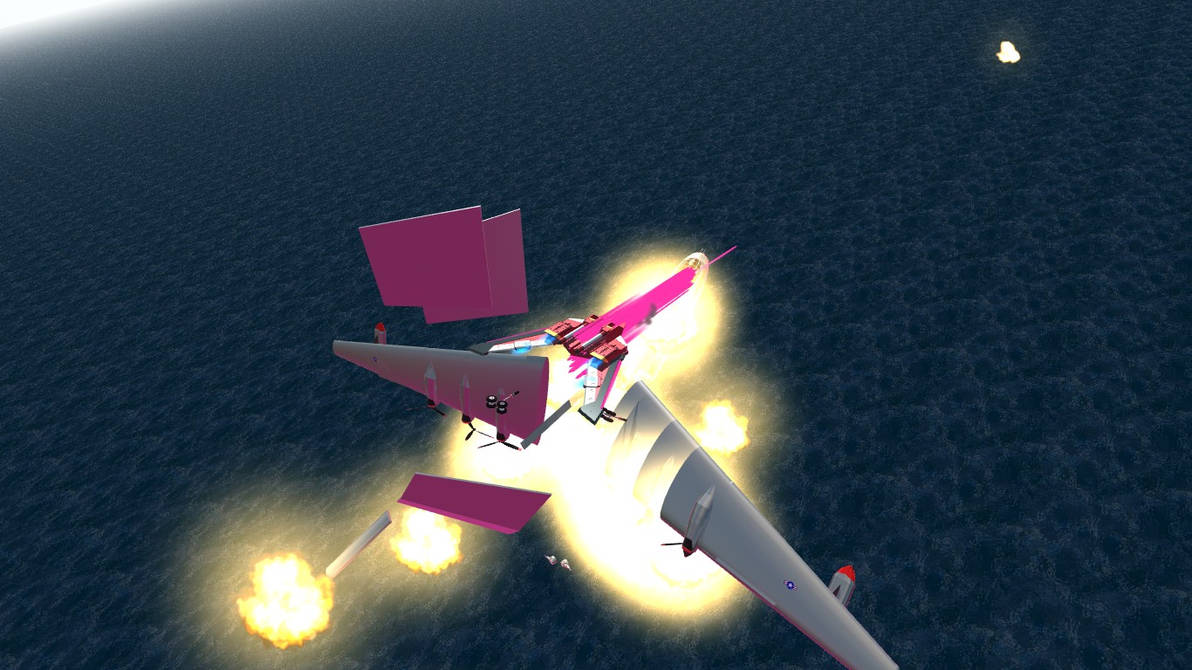 (The Bomber on the Picture is ACGfans0079's convair B-36 Bomber.
Link: https://www.simpleplanes.com/a/NBZJzt/convair-B-36-Bomber
(Message to Comrade ACGfans0079:
Sorry for using your Convair comrade... There is no other planes in my list that is big enough and stable enough to be a target. This picture is NOT and NEVER implying that my creation is better than yours or I have any hatred on you.. Please, I hope you will not Punish me... T_T)
========================================================
So I think thats all for now... Once again, good Hunting Comrades... And make Ahrun Zala Proud of your Ramming Skillz!!! :P :P :P :P
Special thanks to: Lilian Charles for the Idea... :P
Specifications
General Characteristics
Successors

2 airplane(s)

+14 bonus

This plane has been featured

Created On

Windows

Wingspan

84.3ft (25.7m)

Length

37.9ft (11.6m)

Height

6.2ft (1.9m)

Empty Weight

31,054lbs (14,086kg)

Loaded Weight

49,342lbs (22,381kg)
Performance
Power/Weight Ratio

3.006

Wing Loading

6.7lbs/ft2 (32.6kg/m2)

Wing Area

7,385.4ft2 (686.1m2)

Drag Points

14082
Parts
Number of Parts

450

Control Surfaces

8
---