Auto Credit
Based on Jundroo's
Wasp
following the first attack from species #127 the U.S. managed to scavenge an alien fighter. then grabbed the nearest aircraft, an unused F-18 to mount the new weapons and technology. (which obviously included lots of cool glowy bits) Activation 1: hyperdrive. (i recommend auto-pilot)
Fire guns: rapid pulse laser.
interceptors: "lancer" long range low precision missiles.
guardians: "short sword" close range precision missiles.
cleaver: super cleaver.
Activation 8: turn off lights.
Flares: infinite flares.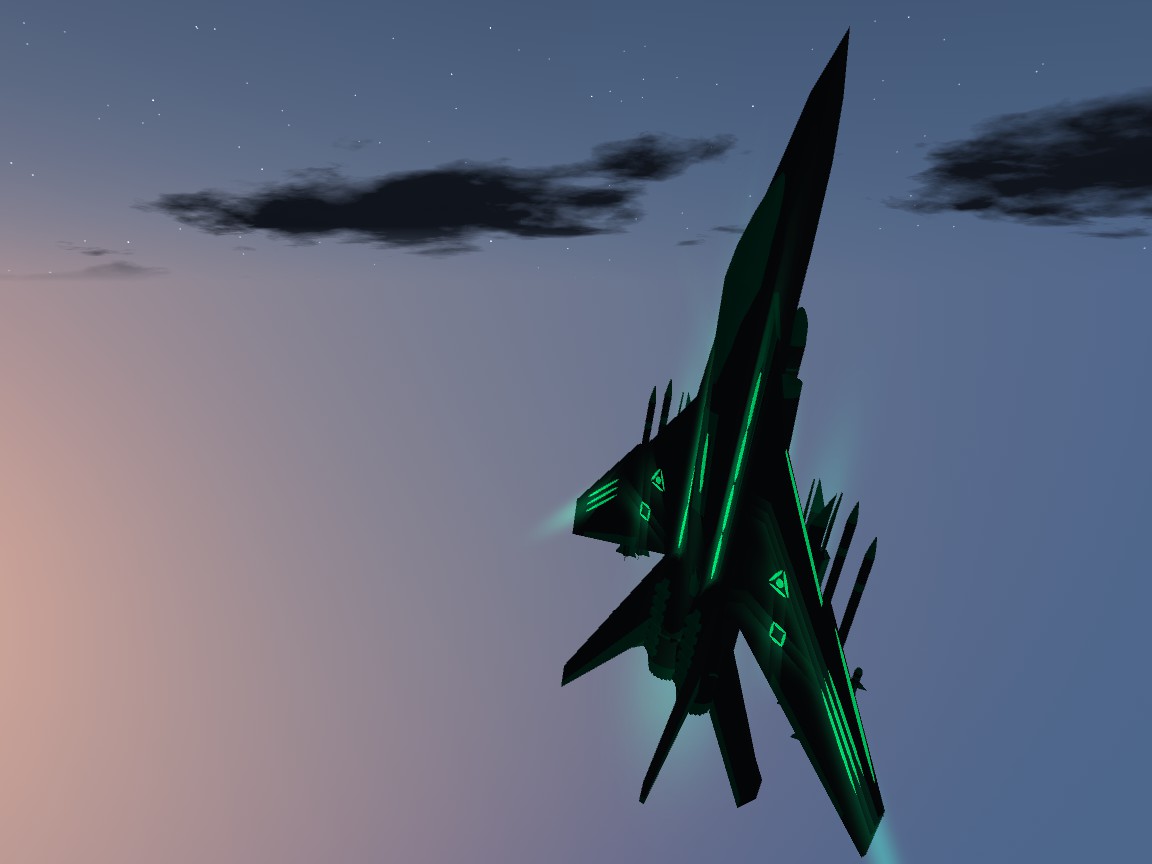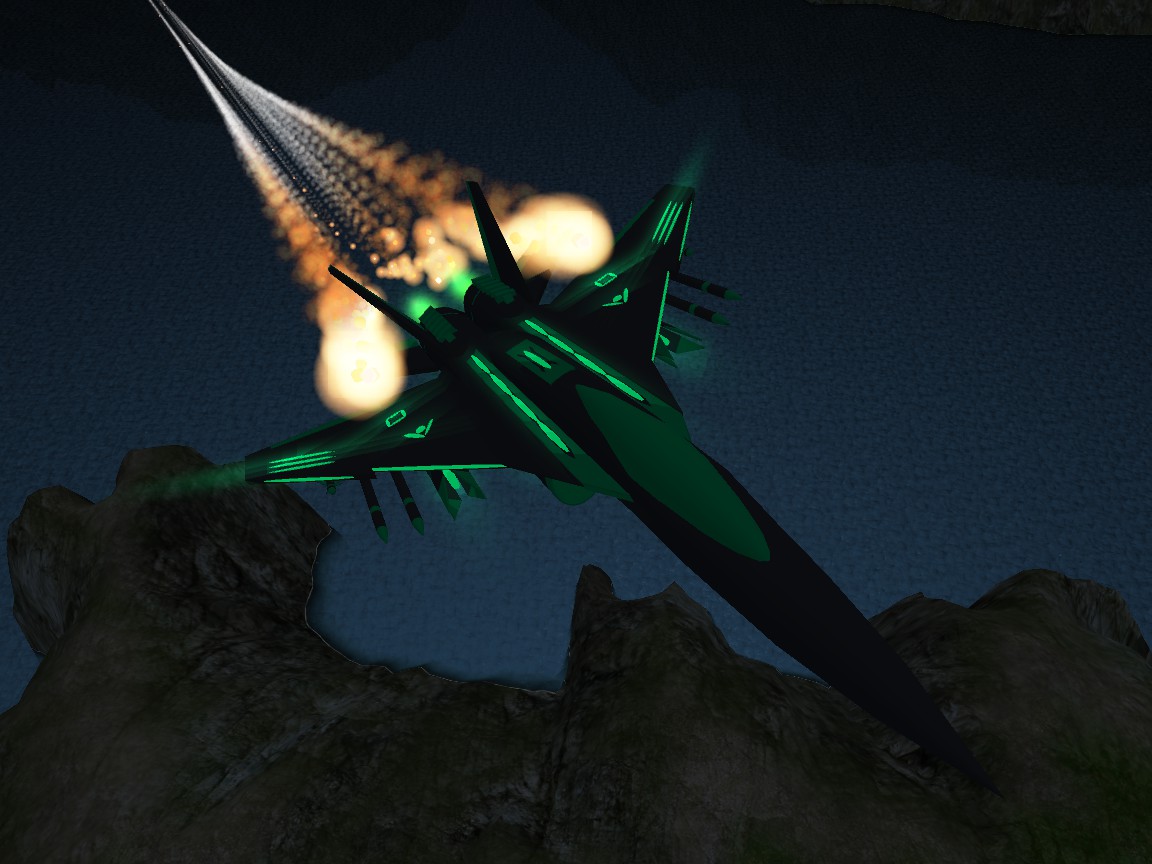 Specifications
General Characteristics
Predecessor

Wasp

Successors

2 airplane(s)

+7 bonus

Created On

Windows

Wingspan

30.1ft (9.2m)

Length

42.5ft (13.0m)

Height

11.3ft (3.5m)

Empty Weight

-4,734,385lbs (-2,147,483kg)

Loaded Weight

30,426lbs (13,801kg)
Performance
Power/Weight Ratio

2.326

Wing Loading

88.9lbs/ft2 (434.0kg/m2)

Wing Area

342.3ft2 (31.8m2)

Drag Points

6250
Parts
Number of Parts

161

Control Surfaces

12
---