This is a pure mobile modded aircraft!!
An unmanned fighter, designed to out maneuver enemy drones, is typically used as escorts for high value aircrafts, or as a vanguard meant to stop, strike and run
---
Special Features:
Airmines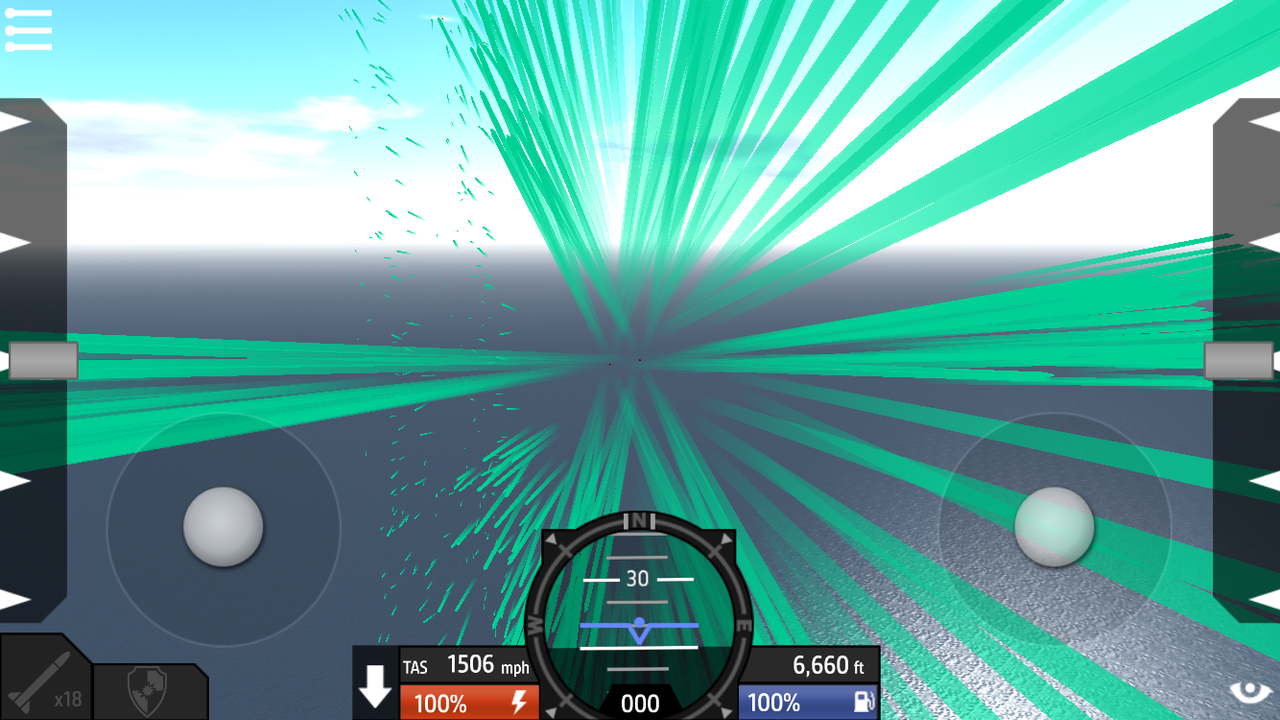 To use: Activate Group 2 and hold FireGuns, then press Group 3 to release.
The mines will rotate and fire the guns. They should stay pretty much in the same place.
Chemical propelled projectile:
This takes some explaining. When you activate group one, you will stop. You will not fall fast tho. Maybe 1 mph. It will also activate the CPP. Use camera, trim and vtol to aim, and enjoy.
---
Controls: normal
Weapons:
18 Cleavers
18 Interceptors
CPP
Airmines
---
Enjoy!
---
Specifications
General Characteristics
Successors

2 airplane(s)

Created On

iOS

Wingspan

54.1ft (16.5m)

Length

112.7ft (34.4m)

Height

14.6ft (4.5m)

Empty Weight

N/A

Loaded Weight

13,745lbs (6,234kg)
Performance
Power/Weight Ratio

3.433

Wing Loading

30.5lbs/ft2 (149.0kg/m2)

Wing Area

450.5ft2 (41.9m2)

Drag Points

6506
Parts
Number of Parts

329

Control Surfaces

8

Performance Cost

1,730
---