Use a Joystick/mouse, keyboard not recommended.
HUGE Thanks to @edensk, who provided me the flight model and all sorts of stuff!
Controls
AG1 ---
AG2 ---
AG3 Periscope
AG4 Jettison Payloads
AG5 Beacon Lights
AG6 AirBrakes
AG7 Drouge Chute
AG8 Flaps
Trim Trim
Armaments
Gsh-30-1 Cannon (XML by @IshiMoss)
4 R-73
2 Kh-29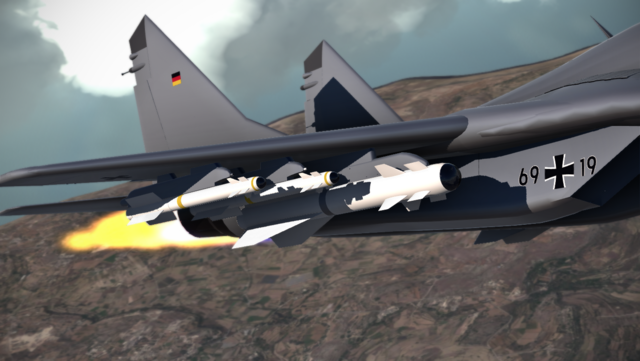 Screenshots (Provided by @Ollielebananiacfsp)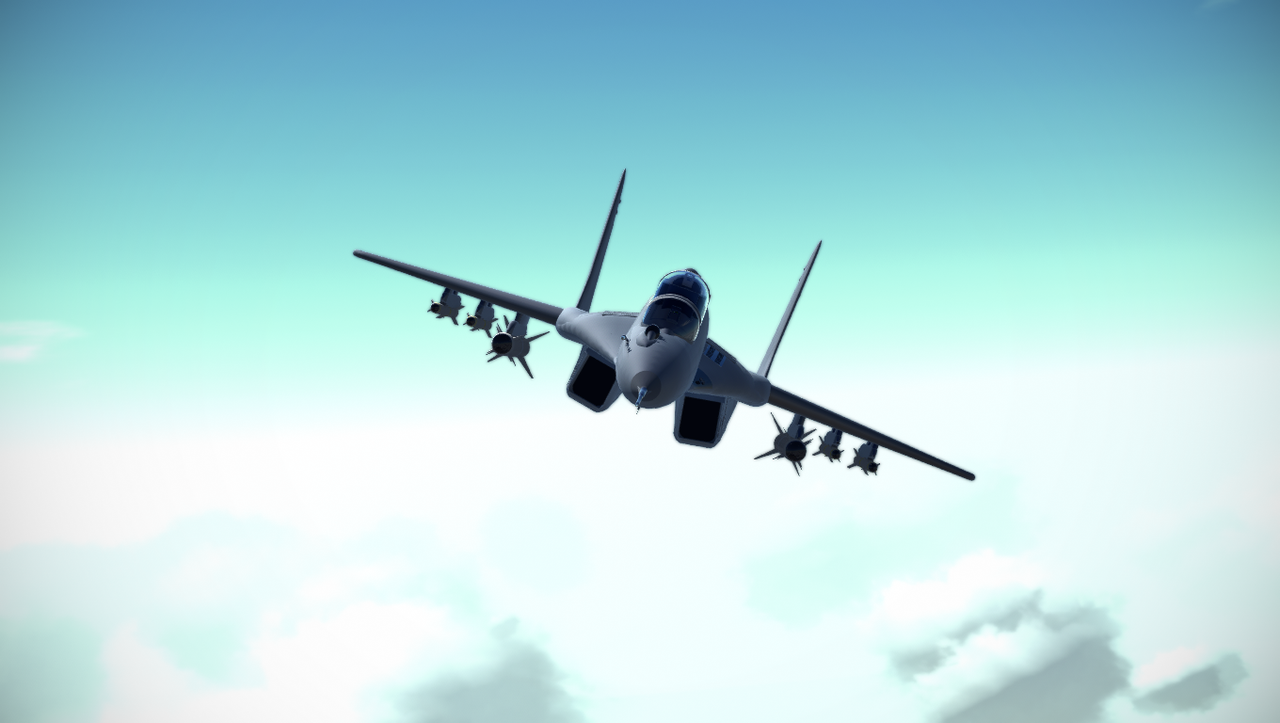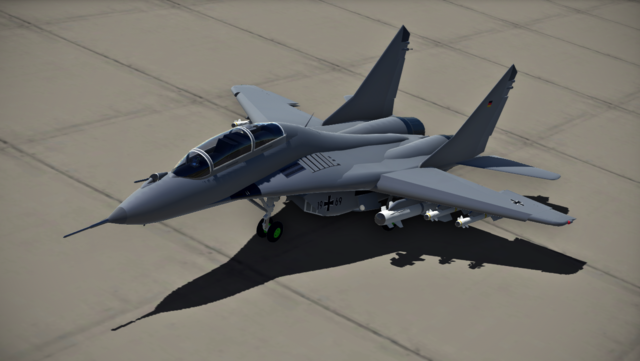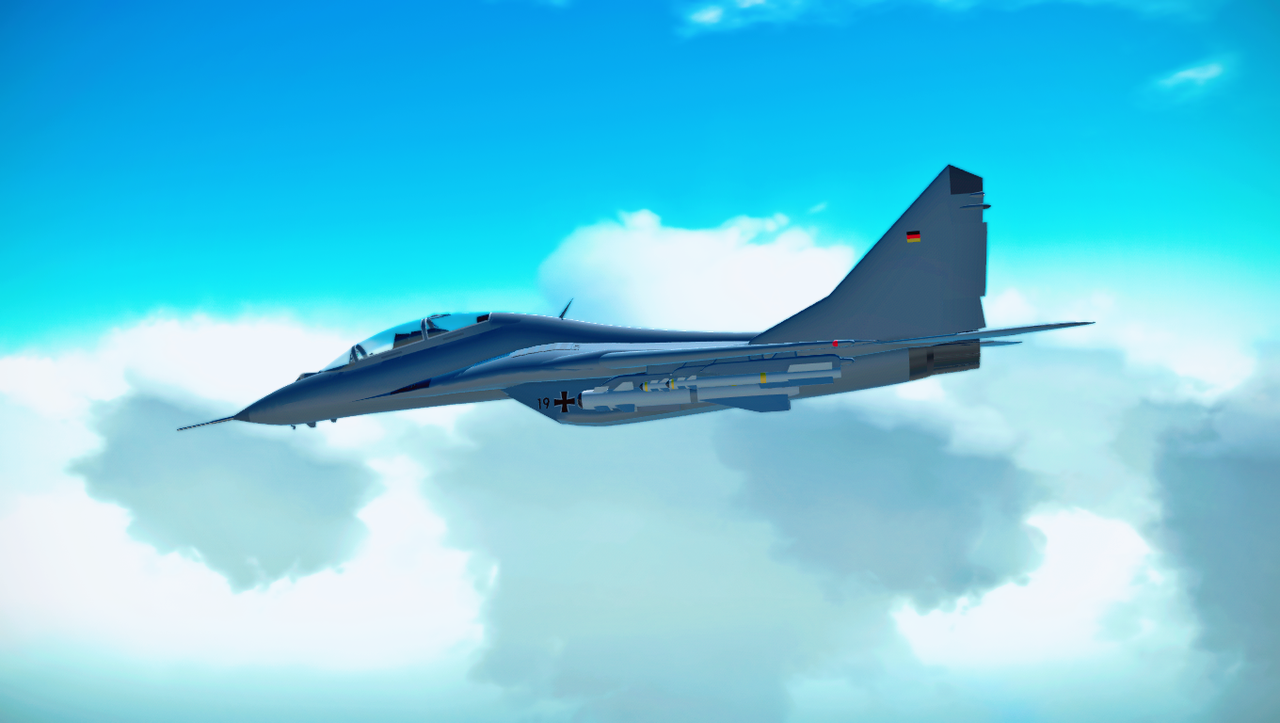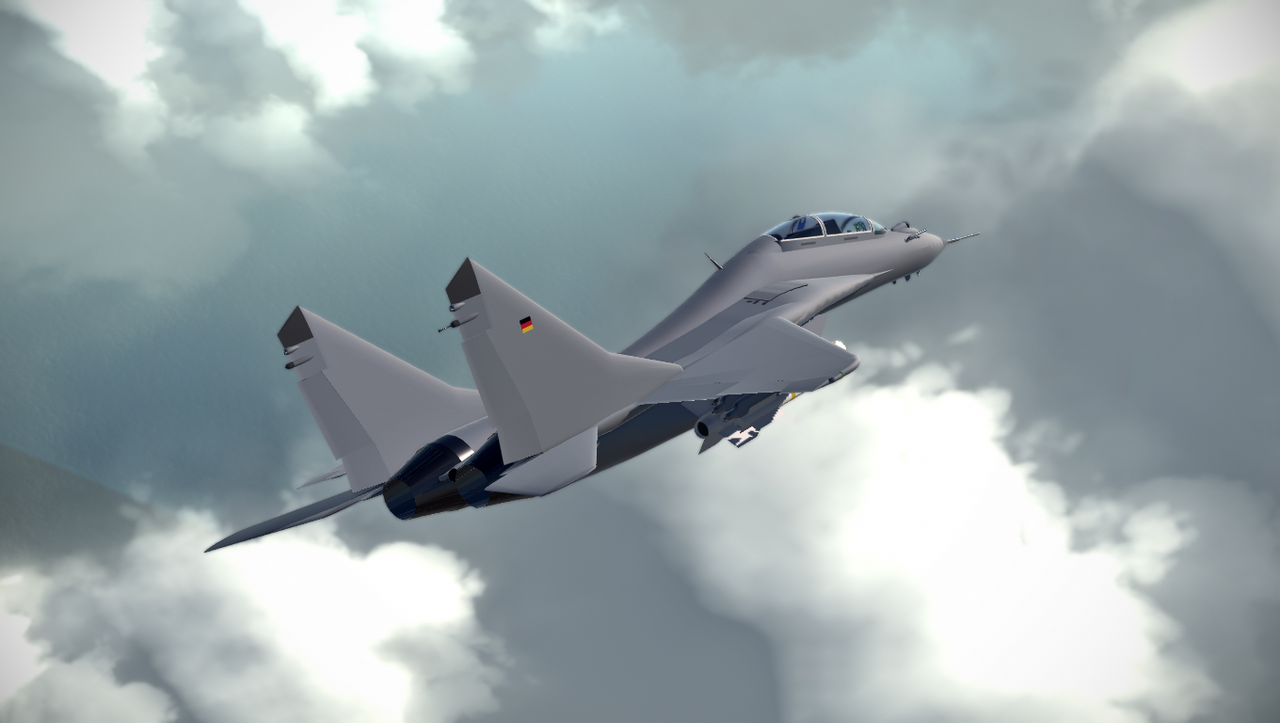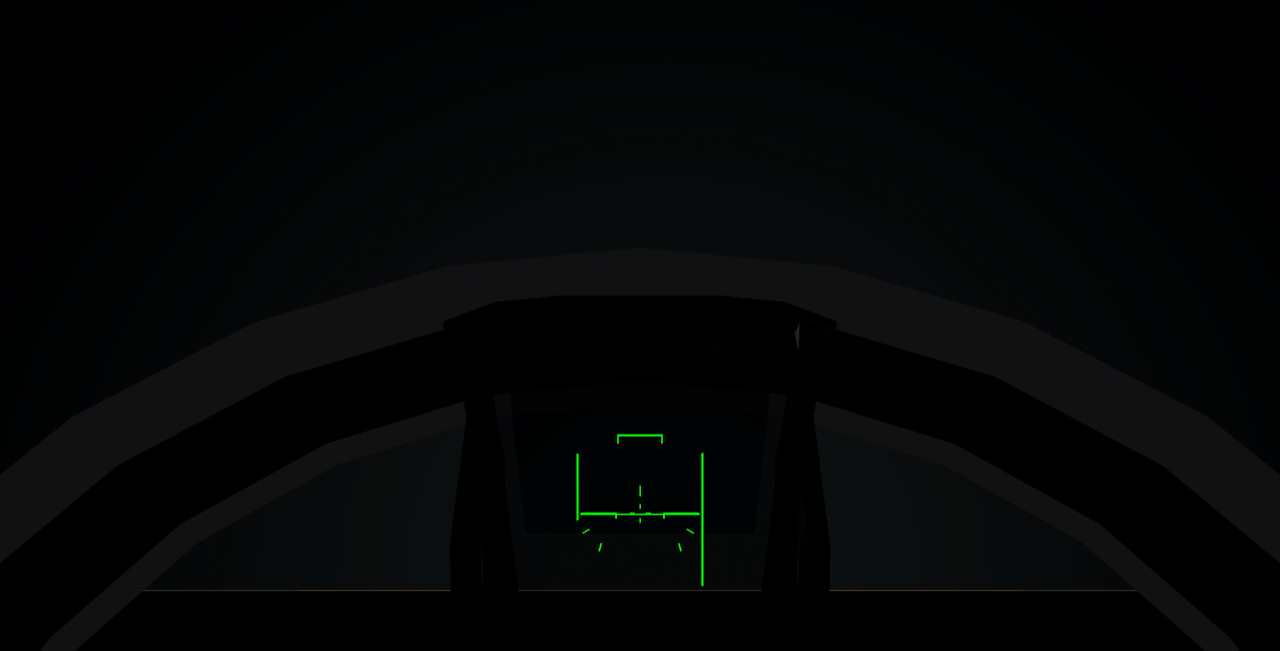 Credits
Flight Model Provided by @edensk
Screenshots Provided by @Ollielebananiacfsp
Testing & Advice by @edensk @JeffChandler @One2 @MrEarth @Dinoairplanes
Auf Wiedersehen, und habe Spaß!
Specifications
General Characteristics
Predecessor

MiG-29 UB Fulcrum-B

Created On

Windows

Wingspan

44.6ft (13.6m)

Length

67.3ft (20.5m)

Height

20.0ft (6.1m)

Empty Weight

30,461lbs (13,817kg)

Loaded Weight

38,199lbs (17,326kg)
Performance
Power/Weight Ratio

0.529

Wing Loading

45.5lbs/ft2 (222.1kg/m2)

Wing Area

839.6ft2 (78.0m2)

Drag Points

145
Parts
Number of Parts

1460

Control Surfaces

6
---