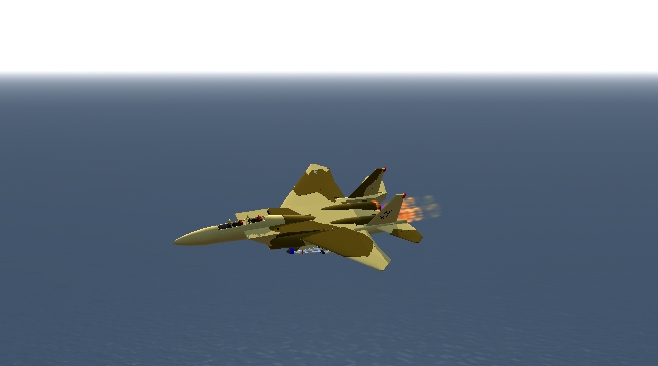 McDonnell Douglas F-15E Eagle
Description:
The McDonnell Douglas (now Boeing) F-15E Strike Eagle is an American all-weather multirole strike fighter derived from the McDonnell Douglas F-15 Eagle. The F-15E was designed in the 1980s for long-range, high-speed interdiction without relying on escort or electronic-warfare aircraft. United States Air Force (USAF) F-15E Strike Eagles can be generally distinguished from other U.S. Eagle variants by darker aircraft camouflage, conformal fuel tanks (CFTs) mounted along the engine intake ramps (although CFTs can also be mounted on earlier F-15 variants) and a tandem-seat cockpit.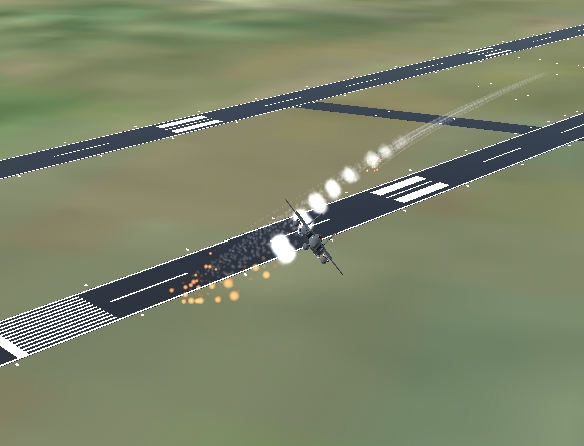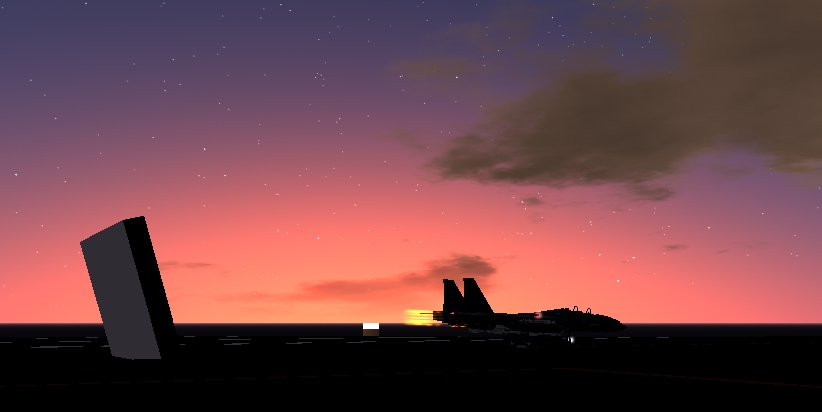 The Strike Eagle has been deployed for military operations in Iraq, Afghanistan, Syria, and Libya, among others. During these operations, the strike fighter has carried out deep strikes against high-value targets and combat air patrols, and provided close air support for coalition troops. It has also been exported to several countries.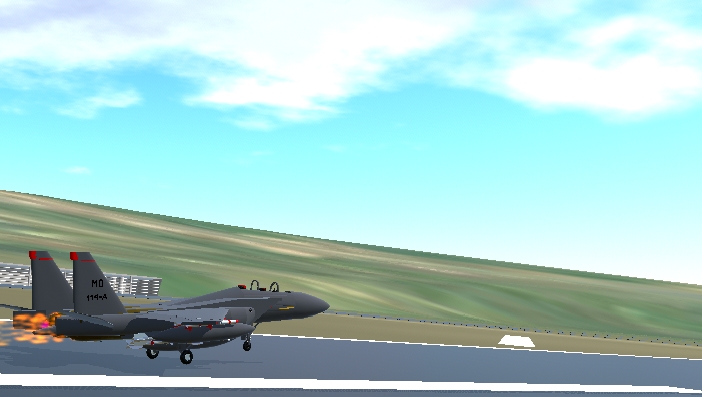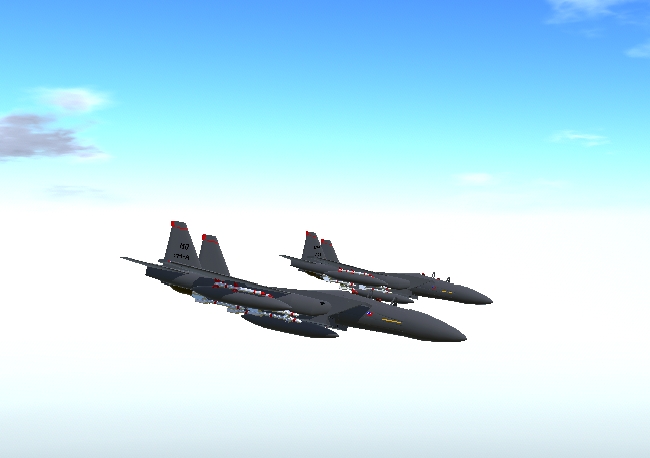 Features:
Custom Afterburner
open canopy
USAF Paint (I think)
Controls:
AG1 - Afterburner
AG2 - Lights
AG3 - Arresting hook
AG4 - Stabilizers (Can be use for landing)
AG5 - Release Tankers and Missiles
AG6 - Nothing
AG7 - Nothing
AG8 - Open Canopy
Note:
This aircraft is heavier than the camo because of its 3 extra fuel tanks. This means the aircraft is a bit unstable, i woud recommend landing with AG4(as long as you align the runway)

Set your physics to high or this will shake like hell when afterburning

this is an an air to air fighter jet if you want the air to ground, go to the desert Camo. This aircraft have trim than the other one to support its landing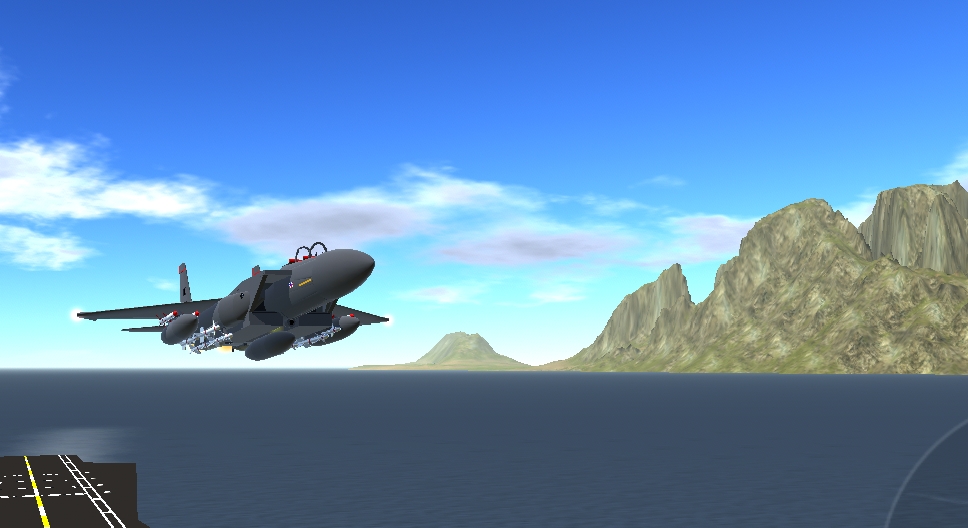 Aaaaand I think thats all, Good night!
Specifications
General Characteristics
Created On

Android

Wingspan

36.2ft (11.0m)

Length

53.2ft (16.2m)

Height

14.6ft (4.4m)

Empty Weight

-5,073lbs (-2,301kg)

Loaded Weight

15,021lbs (6,813kg)
Performance
Power/Weight Ratio

10.771

Wing Loading

38.4lbs/ft2 (187.3kg/m2)

Wing Area

391.5ft2 (36.4m2)

Drag Points

8804
Parts
Number of Parts

412

Control Surfaces

6
---