This has been in my unlisted for more than a year. Very outdated building style.
Gotha Go P.60 A
---
Historical Background:
Despite the Ongoing war effort, German aircraft companies were often put into competition with one another in order to net the winning bid to produce aircraft for the dying Reich. One such company was Gothaer Waggonfabrik. In August of 1944, Gotha was handed the task of building twenty of the new Ho 229 flying wing designed by the Horten brothers. While the RLM was content with the design of the 229, Gotha's chief engineer Dr. Rudolf Gothert saw many ways in which the design could be improved.
Gothert, however, understood that the 229 had little room for additional improvements. Thus a new aircraft was required.
The design for the P.60A was rather unusual, even for german planes. Among the unique features of the "A" include the prone pilot position, over-under engine arrangement, and no vertical tail surfaces.
The war's end brought the development of this aircraft to a close.
---
Flight Manual
Normal flight controls with VTOL for flaps.
X-4 missiles are NOT fire and forget, you must maintain a
Missiles must be fired from rang of more than one kilometer, and less than 3.5 kilometers.
---
Gallery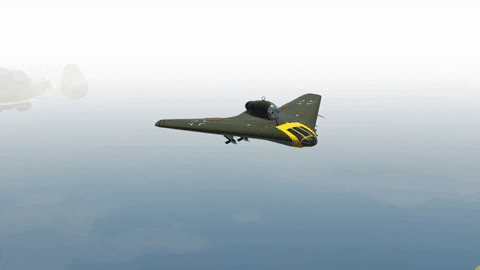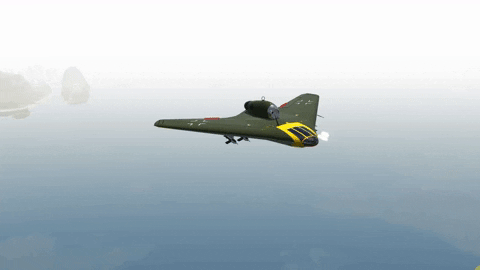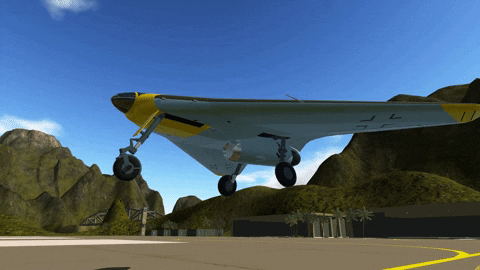 Specifications
General Characteristics
Created On

Windows

Wingspan

40.1ft (12.2m)

Length

29.3ft (8.9m)

Height

11.7ft (3.6m)

Empty Weight

10,397lbs (4,716kg)

Loaded Weight

16,423lbs (7,449kg)
Performance
Power/Weight Ratio

7.799

Wing Loading

29.5lbs/ft2 (143.9kg/m2)

Wing Area

557.2ft2 (51.8m2)

Drag Points

330
Parts
Number of Parts

886

Control Surfaces

4

Performance Cost

2,671
---