The Northrop/McDonnell Douglas YF-24 'Darkstar':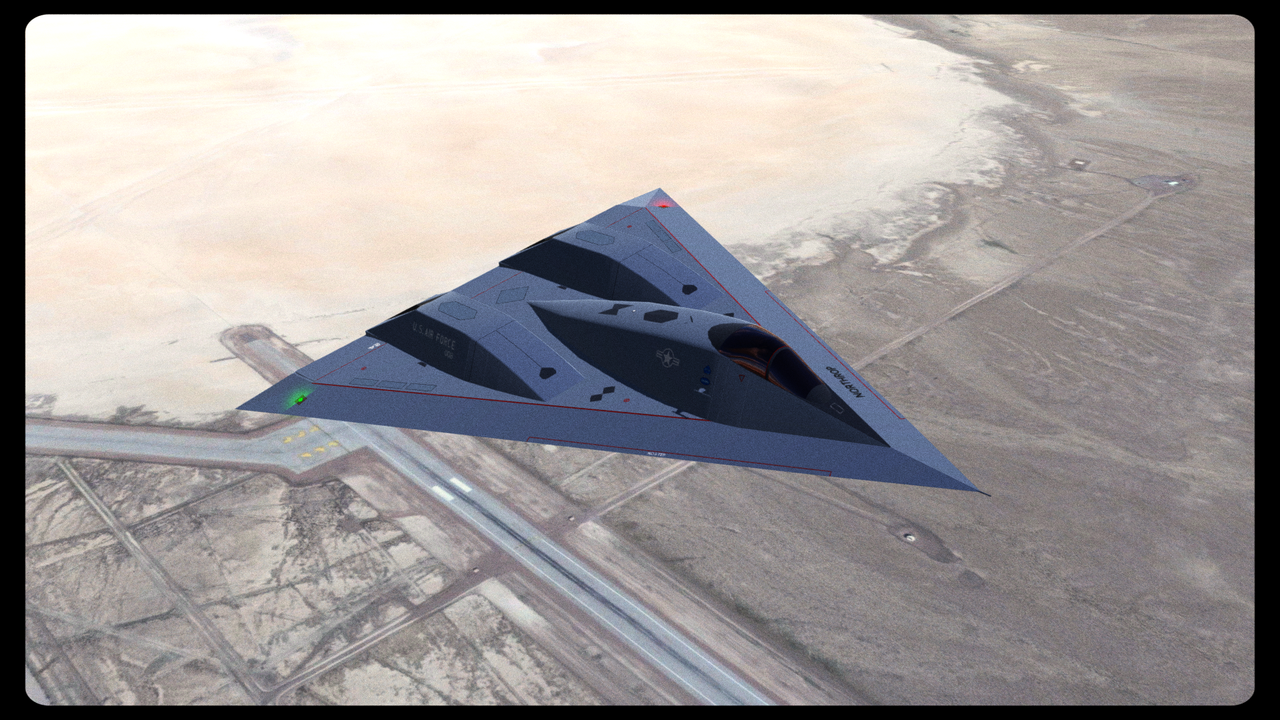 Description:
Lockheed and Northrop were selected in 1986 to develop the YF-23, YF-24 and the YF-22 technology demonstrator aircraft for the now famous ATF program. These aircraft were evaluated in 1991 and the Lockheed YF-22 was selected as the winner of the competition and later developed into the F-22 Raptor. Northrop teamed up with McDonnell Douglas to develop the YF-23 and the YF-24, while Lockheed, Boeing and General Dynamics developed the YF-22. The YF-24 was a secondary prototype aircraft built by Northrop Grumman and McDonnell Douglas. It was designed with the goal to be cheap and easy to build, fly and maintain. This is partly because of the unique flying wing lifting body design. Most notably, the aircraft has a triangular shaped lifting body and has no vertical stabilisers. Like the B-2, the YF-24 has specialised splitting ailerons that it uses to make yaw manoeuvres in combination with differential engine thrusting. The splitting ailerons can also function as airbrakes. The YF-24 was capable of far higher speeds than its competitors but at the same time less manoeuvrable.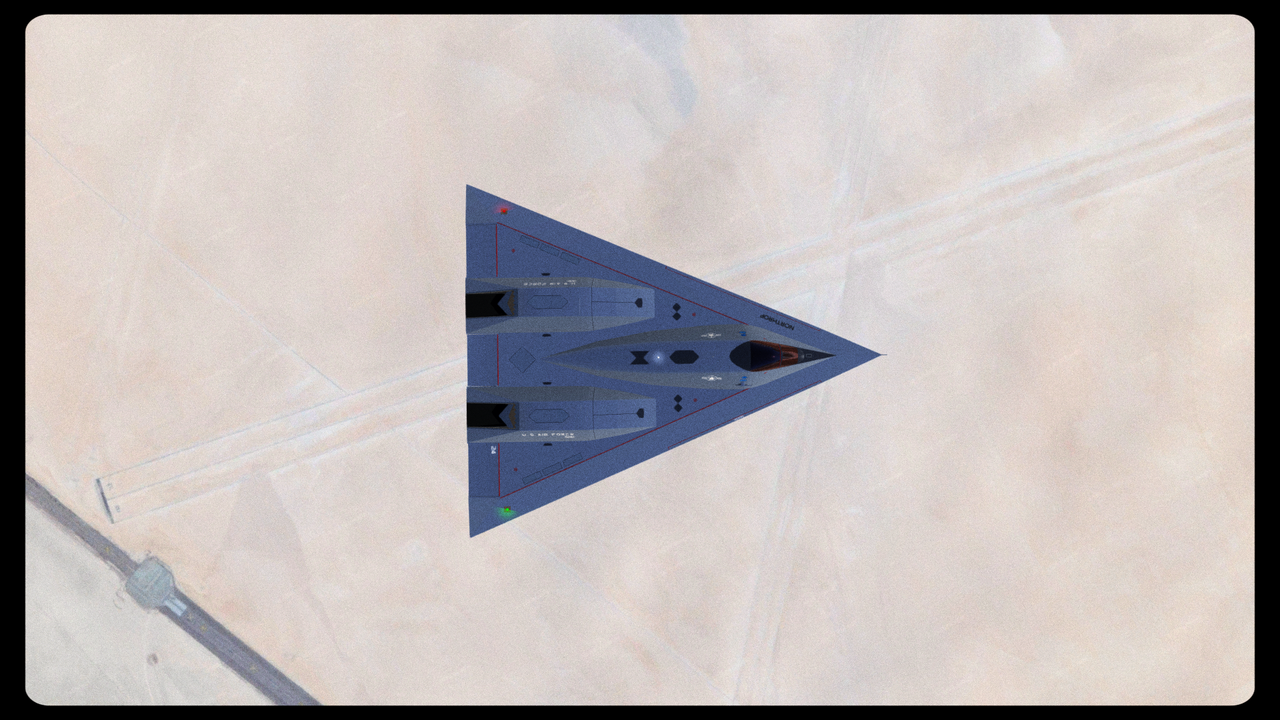 Armaments:
The YF-24 technology demonstrator has one armaments bay that can fit two medium sized missiles such as the AIM-120 AMRAAM. It is therefore also fitted with two AIM-120C AMRAAMS. The YF-24 has no gun built into its airframe to reduce the costs of the program.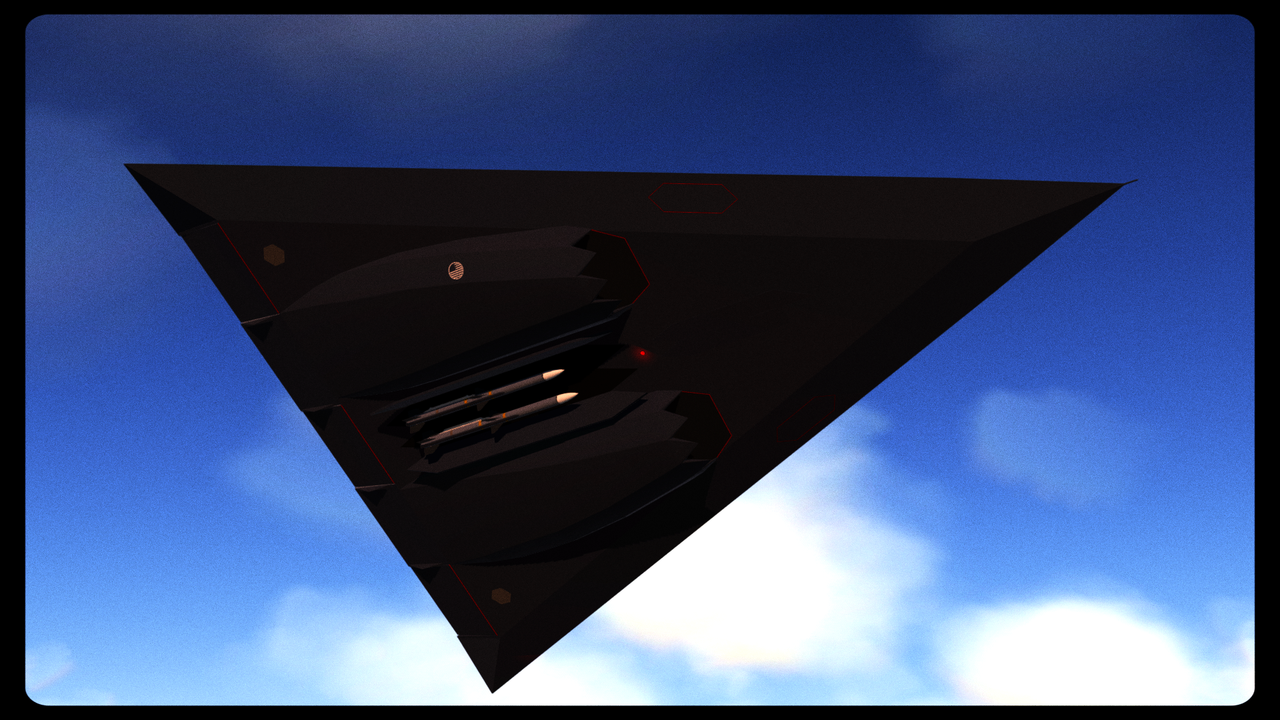 Aircraft Controls:
AG-1: Engages full afterburner
AG-2: Opens up countermeasure bays
AG-3: Activates air-brake
TRIM: Controls the trim of the aircraft, useful for take-off, landing, and speeds below 650 km/h
Features:
-Lots of details
-Custom landing gear
-Custom weaponry
-Plausible flight behaviour (a bit arcade-ish at high speeds)
-Hella smooth landings
-It is a dorito, what else do you need in your life?
-Cool decals based on the YF-23 patches
-Splitting ailerons
Personal Note:
This thing was quite fun to build and I really liked messing around with some fictional stuff again. The backstory/description is obviously fake and this aircraft is 100% fiction. The more details I added the more it started to look like a prototype aircraft so that's why I thought it'd be cool to write a little backstory surrounding the Advanced Tactical Fighter program. This thing also motivated me to host a 'Stealth Challenge' to see what kind of cool things other people can come up with. Anyway, I hope you enjoy flying the dorito around :)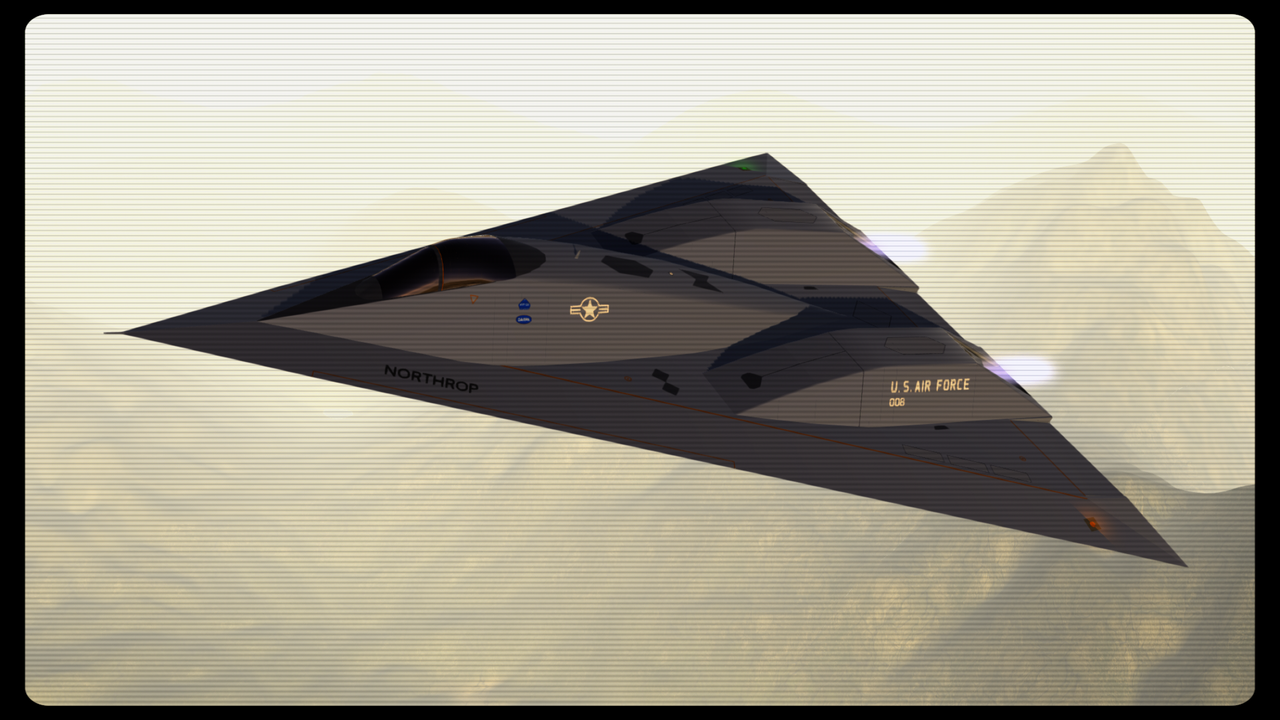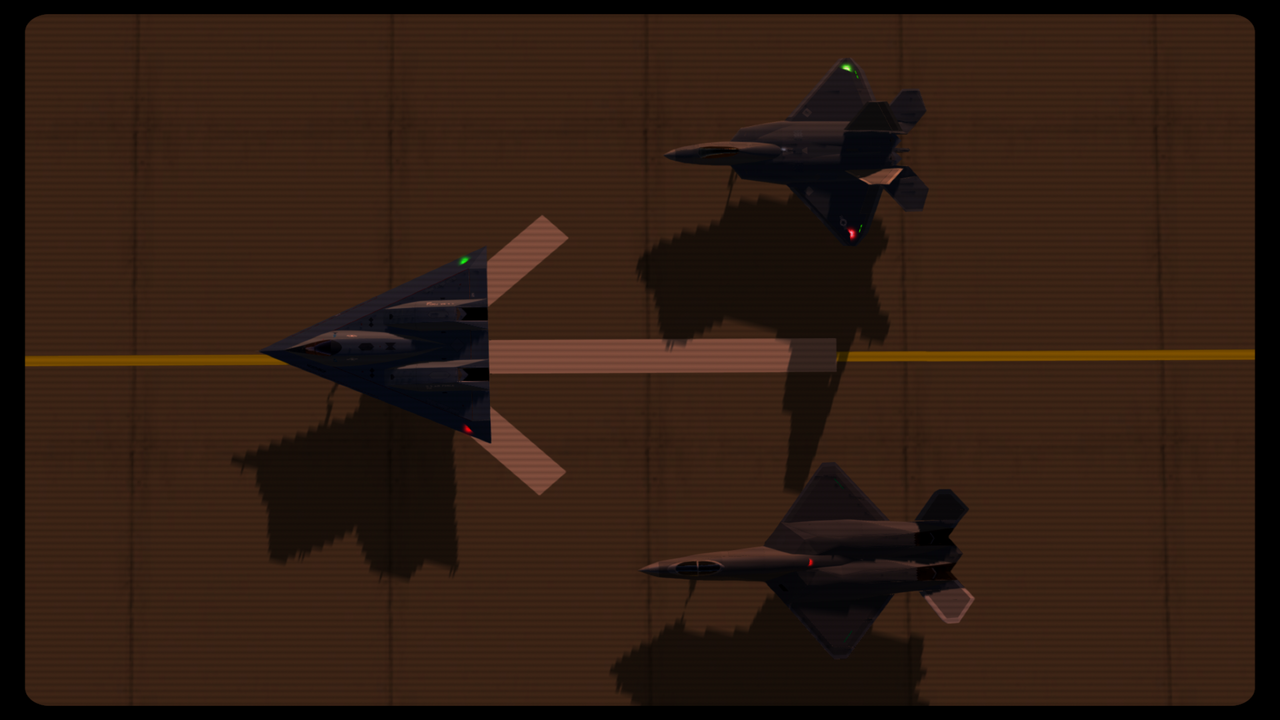 (THANKS TO BOGDANX FOR ORIGINAL INSPIRATION)
(Thanks to SnoWFLakE0s for some FunkyTrees help!)
I messed up the cockpit view again :p
Specifications
General Characteristics
Successors

1 airplane(s)

+49 bonus

Created On

Windows

Wingspan

45.7ft (13.9m)

Length

54.1ft (16.5m)

Height

12.6ft (3.8m)

Empty Weight

8,769lbs (3,977kg)

Loaded Weight

26,492lbs (12,016kg)
Performance
Power/Weight Ratio

6.362

Wing Loading

52.0lbs/ft2 (254.0kg/m2)

Wing Area

509.3ft2 (47.3m2)

Drag Points

7937
Parts
Number of Parts

1099

Control Surfaces

15

Performance Cost

3,719
---