Updated version of auto-aim turret for dogfights, faster and more accurate.
No mod used
Please upvote if you like it
member of the Instantly delete your enemy series
Lock range ±85°
Any target that entered this range, would stop existing once you press the fire button
.
It can take down 10 drones in 40 seconds in the gun training level, meaning the time will never run out in this level.

.
and it can wipe out the whole convoy in convoy assault level in only 2 seconds

.
The planes is equipped with a cockpit with functional radar and other displays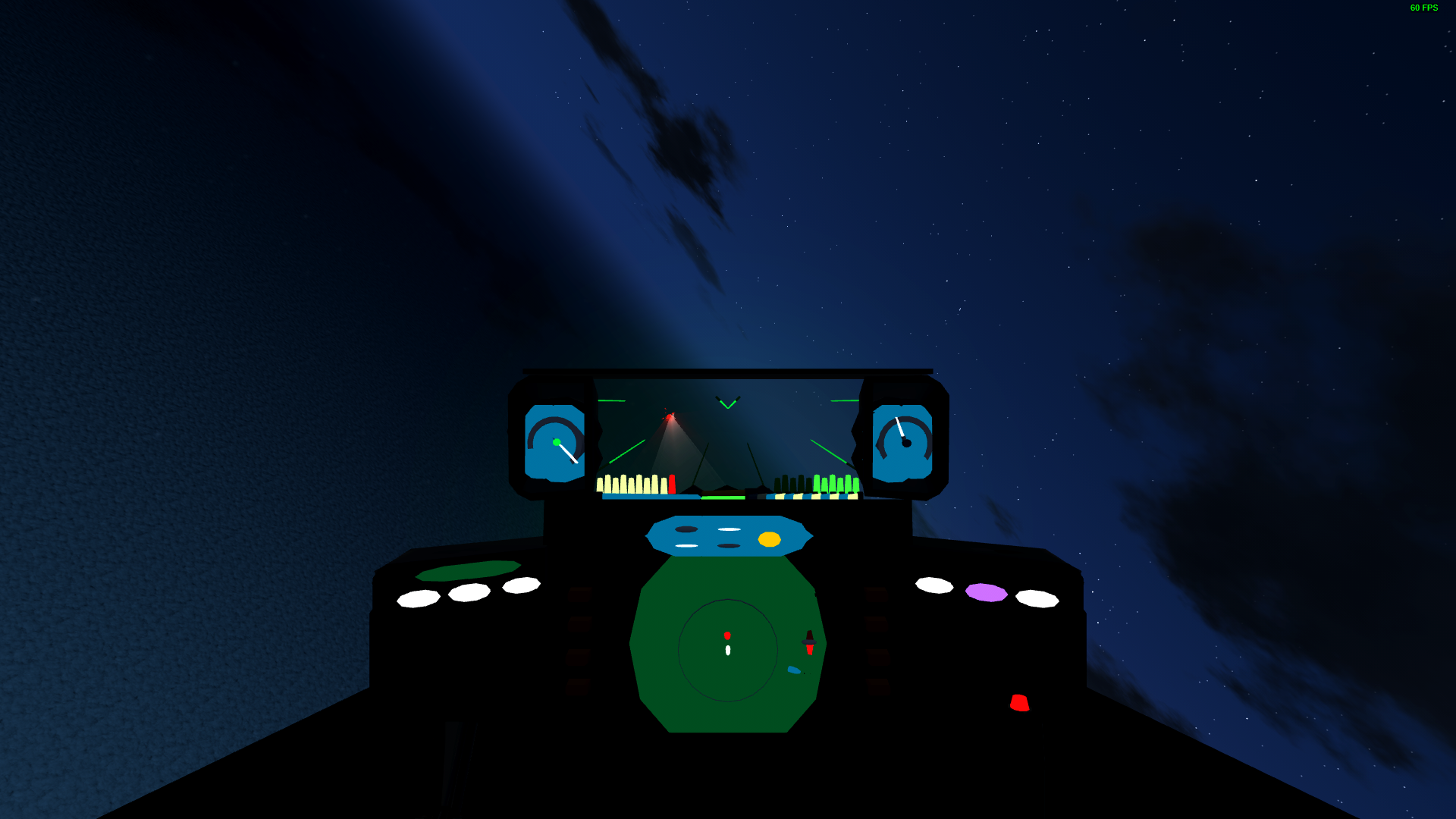 .
The gun velocity is 16000m/s, if you find it too overpowerd, here is a slightly milder version ,
but lower bullet velocity results in lower accuracy against moving targets, as the target might change course during the bullet flight time.
.
You're welcome to take the turret and use it on your own works,
to do that, hold this rotator and save the whole turret as an assembly

.
Please upvote if you like it ! !
Specifications
General Characteristics
Predecessor

Autoaim Turret for aircraft

Successors

6 airplane(s)

+42 bonus

Created On

Windows

Wingspan

44.8ft (13.7m)

Length

51.7ft (15.8m)

Height

11.4ft (3.5m)

Empty Weight

10,010lbs (4,540kg)

Loaded Weight

19,320lbs (8,763kg)
Performance
Power/Weight Ratio

1.395

Wing Loading

17.3lbs/ft2 (84.3kg/m2)

Wing Area

1,118.3ft2 (103.9m2)

Drag Points

5460
Parts
Number of Parts

253

Control Surfaces

16

Performance Cost

1,264
---