This aircraft is specially designed for Artificial Intelligence (AI) to simulate air traffic, it is also a playable aircraft, you can enjoy air collisions or target practice.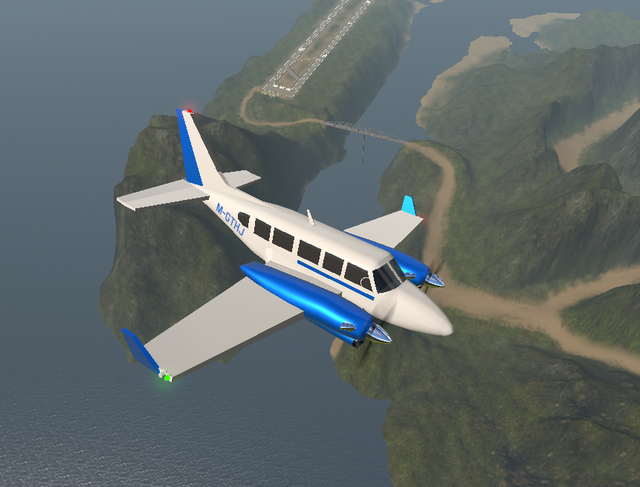 ---
About the Aircraft:
The Embraer EMB-821 "Carajá" is a twin-engine commercial turboprop aircraft produced in Brazil by Embraer and, later, by its subsidiary Neiva, under license from the North American Piper Aircraft. It is a remodeling of the Embraer EMB-820 "Navajo", which in turn was the version of the Piper PA-31 Navajo Chieftain. In 1984, Embraer presented the Carajá project, whose main change was the replacement of the Lycoming piston engines, of 350 hp each, which used aviation gasoline, by two Pratt & Whitney PT6 turboprop engines, of 550 hp, fueled by kerosene. of aviation. The change was aimed at executive aviation customers. The new twin-engine turboprop was designed to carry up to eight passengers and was presented on October 27, 1984, during the "I National Revoada de Velhas Águias", at Bacacheri Airport, in Curitiba. In 1986, Embraer launched the sale of the aircraft through the consortium system, which resulted in the sale of 28 units in less than two months. It had great acceptance in the air taxi market. It was nicknamed "Carajato" due to its performance and speed.
Source: 'Wikipedia'
---
Gallery: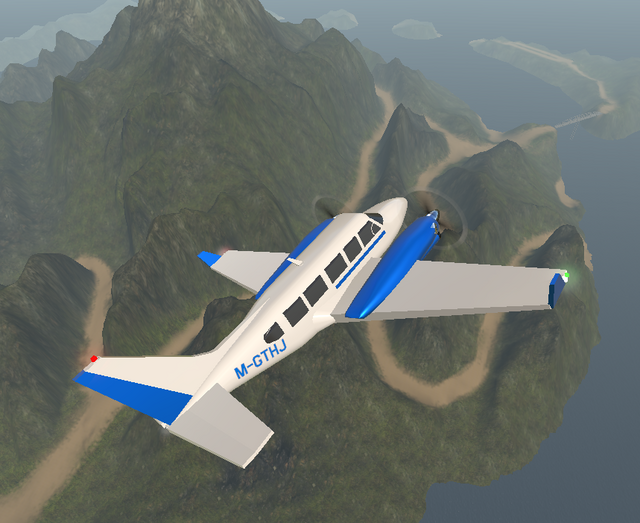 Reference Photo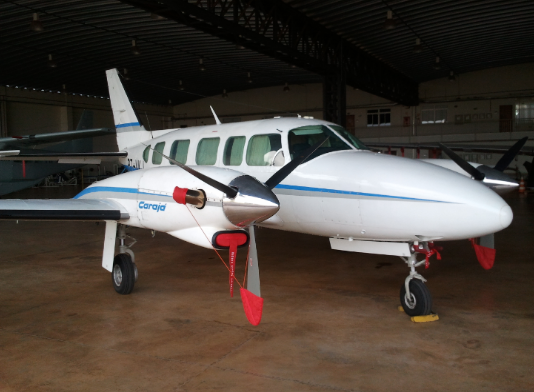 Credit: Wikipedia
Thank you for your attention, Enjoy it!
Specifications
General Characteristics
Created On

Android

Wingspan

52.8ft (16.1m)

Length

42.3ft (12.9m)

Height

18.1ft (5.5m)

Empty Weight

9,515lbs (4,316kg)

Loaded Weight

16,260lbs (7,375kg)
Performance
Horse Power/Weight Ratio

0.086

Wing Loading

34.9lbs/ft2 (170.6kg/m2)

Wing Area

465.3ft2 (43.2m2)

Drag Points

3530
Parts
Number of Parts

94

Control Surfaces

7

Performance Cost

502
---