This aircraft follows all the basic AI requirements. It is specially designed for Artificial Intelligence [AI] to simulate air traffic, it is able to land and take off with extreme precision at the main airports in the game, it is also a playable aircraft, you can enjoy air collisions, target shooting or just enjoy of a more realistic air traffic.
---
Tags: AI Planes / Auto Spawn / AI Air Traffic / Artificial Intelligence / AI controlled.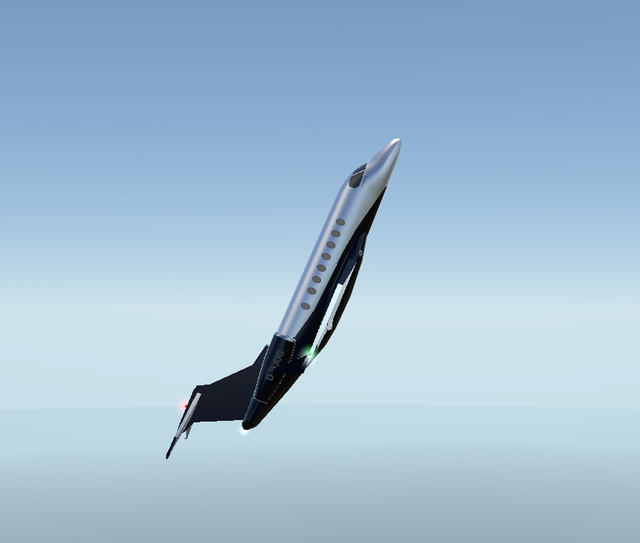 MAPA Aviation 2023
---
About the Aircraft:
The revolutionary Legacy 500 is the benchmark in performance, interior space and passenger comfort. A state-of-the-art cockpit equipped with the latest in avionics and digital flight control systems (fly-by-wire) providing comfort to the crew, comfort and safety to passengers.
The aircraft's first flight occurred on 27 November 2012, with certification and initial deliveries expected in early 2014. The first flight test crew was composed of the program Test Pilot Eduardo Camelier, Chief Test Pilot Mozart Louzada, Flight Test Director Alexandre Figueiredo and Flight Test Engineer Gustavo Paixao.  The maiden flight was from Embraer headquarters at São José dos Campos Airport and all prototypes were flown to the Gaviao Peixoto Airport test facility after their first flight.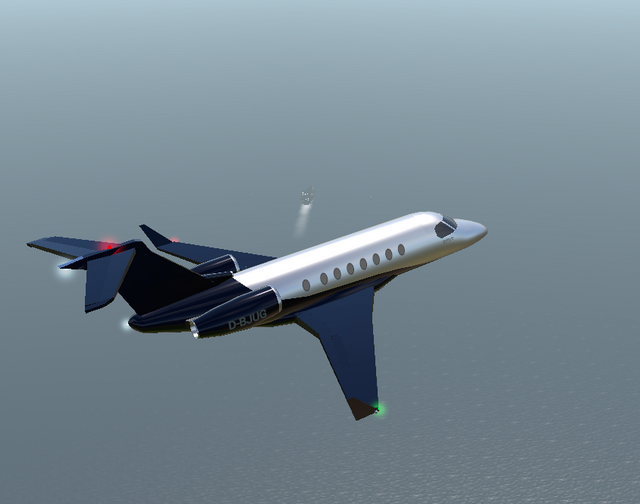 After 1,800 hours of flight tests and 20,000 hours of laboratory tests, its type certificate was received from National Civil Aviation Agency of Brazil (ANAC) on August 12, 2014, exceeding design goals. First delivery occurred to a Brazilian company on October 11, 2014. It received its Federal Aviation Administration (FAA) certification on October 21, 2014. Delivery of the 50th Legacy 500 is expected in the third quarter of 2016.
The Legacy 500 can be configured to carry up to 12 passengers, and can carry eight passengers over 2,948 nautical miles (5,460 km; 3,392 mi), or four passengers over 3,125 nautical miles (5,788 km; 3,596 mi). The aircraft fly-by-wire control enhances safety and comfort. Climbing to its FL 430 initial cruise altitude takes 22 min and its 27° wing sweep allow a 436 kn (807 km/h) TAS average long-range cruise, Mach 0.76 - 0.78, while a Mach 0.80 cruise lowers the range by 3%.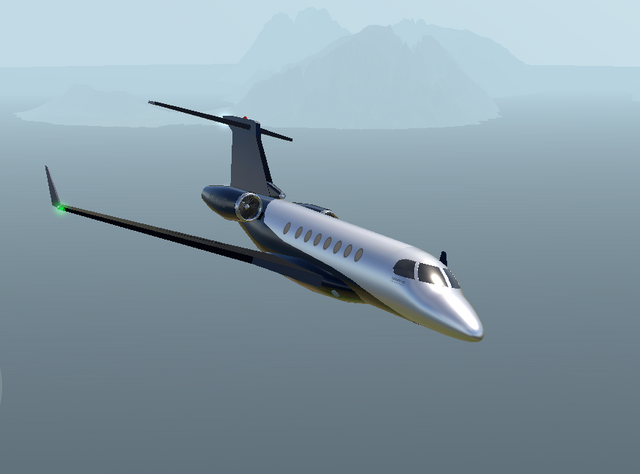 The Legacy 500 competes with midsize jets like the $17.9 million Cessna Citation Sovereign+ and $23.4 million Cessna Citation X, but also with super-midsize $24 million Gulfstream G280 and $26 million Bombardier Challenger 350 and can be compared with the halted $21 million Learjet 85 program. Bombardier discounts its Challenger 300/350 to match the Legacy 500's $20 million price, $7 million cheaper, while Gulfstream stays firm on its $24.5 million G280 price, as is Embraer, but the Legacy 500 loses 25% of its base value on the pre-owned market because of the glut of used super-midsize jets.
---
Images: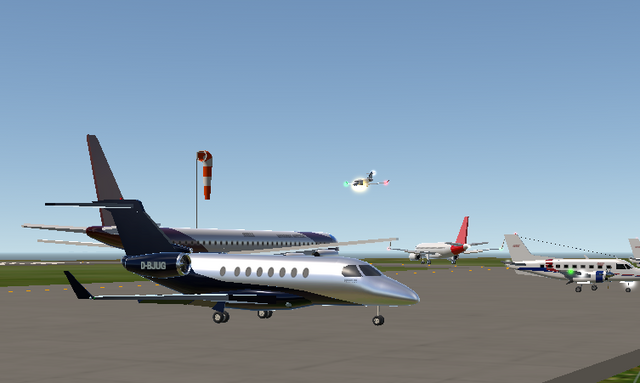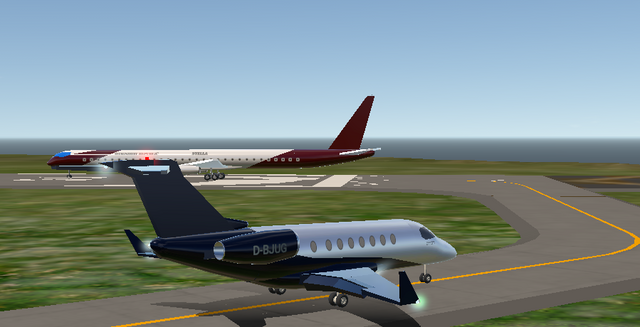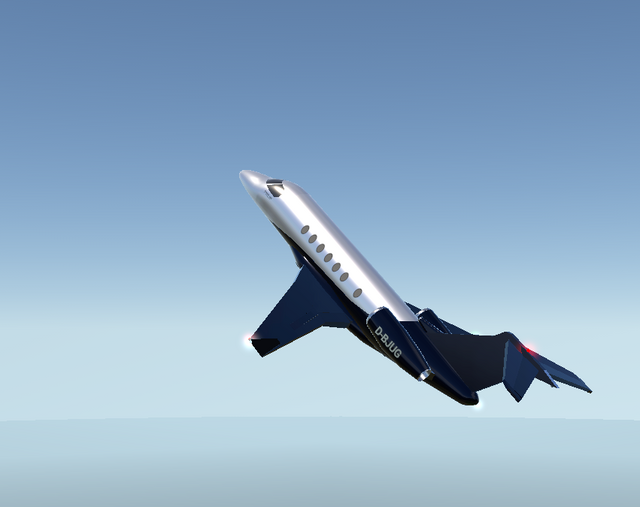 In the real world, this jet is famous for performing high-performance takeoffs, rising like a rocket.
Actual Sample: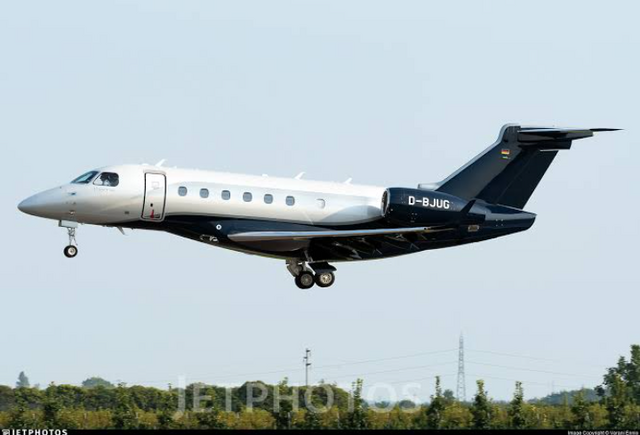 Image Credit: Jetphotos
---
Background aircraft credits:
RC-40 Stella by @WINGSIRONDYNAMIC
EMB-110 TAM Airlines by @XProAerospaceAircrafts
---
Controls: Standard
Thank you for your attention, Good flight!
Specifications
General Characteristics
Predecessor

Embraer EMB-545 Legacy 450

Successors

1 airplane(s)

Created On

Android

Wingspan

92.6ft (28.2m)

Length

95.1ft (29.0m)

Height

31.4ft (9.6m)

Empty Weight

N/A

Loaded Weight

26,703lbs (12,112kg)
Performance
Power/Weight Ratio

5.049

Wing Loading

19.9lbs/ft2 (97.3kg/m2)

Wing Area

1,340.0ft2 (124.5m2)

Drag Points

7751
Parts
Number of Parts

94

Control Surfaces

7

Performance Cost

533
---