---
About the Aircraft: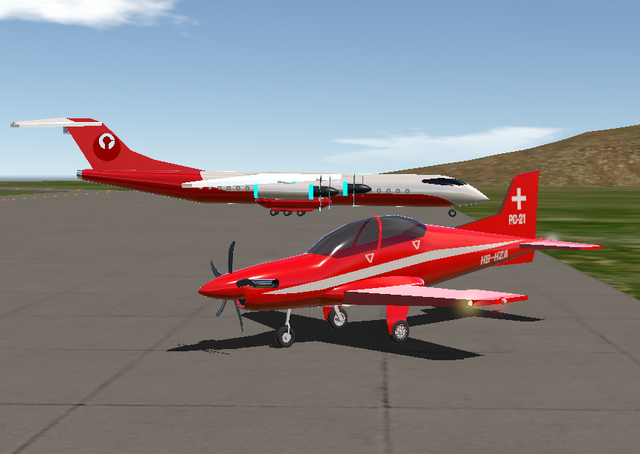 The Pilatus PC-21 is a turboprop-powered advanced trainer with a stepped tandem cockpit. It is manufactured by Pilatus Aircraft of Switzerland
In November 1997 Pilatus flew a modified PC-7 Mk.II in order to test improvements for a prospective next generation turboprop trainer. As a result of these tests, Pilatus elected to fund the development of a new training system in November 1998; development of the new trainer, designated as the PC-21, formally started in January 1999. The PC-21 would be developed and certified as a completely new training system, aimed at meeting future military customers' specifications in terms of capability and life-cycle costs for the next three decades.
A key aim for the PC-21 was to allow jet aircraft pilots to perform the majority of their training using the type before converting to jet-powered types, allowing operators to make substantial savings. In order to achieve this aim, the new trainer was required to have an expanded performance envelope in terms of aerodynamics, cockpit equipment, flexibility, and ease of maintenance. In May 2002 Pilatus announced that it aimed for the PC-21 to capture 50% of the global trainer aircraft market between 2005 and 2030.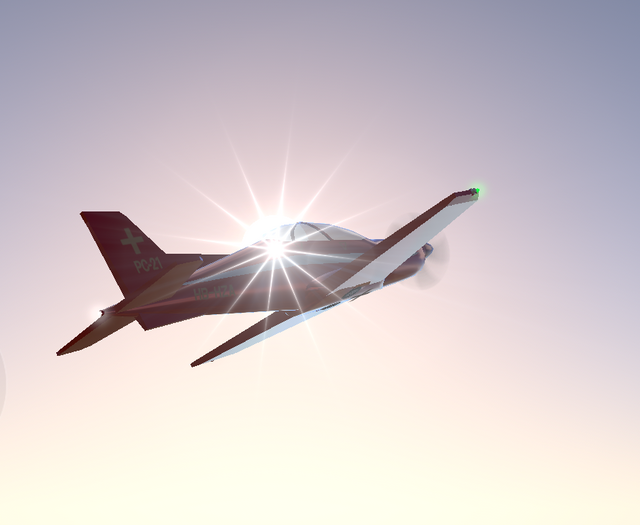 From the start of the aircraft's development, Pilatus aimed for the type to have a predictable cost profile over its full lifespan. To meet this goal, the firm chose to incorporate modern materials, an innovative design concept, and full-scale fatigue analysis. Additionally, accompanying the aircraft itself are integrated training systems to meet the pilot's needs; the full package offered by Pilatus includes synthetic training devices, computer-based training, and classroom instruction. As a result of greater training effectiveness, pilots can graduate with fewer total training hours, reaching the frontline faster and at lower cost. In addition to pilots, various prospective aircrew, such as navigators, weapons officers, and electronic warfare operators, can be trained using the type's embedded simulation/emulation system.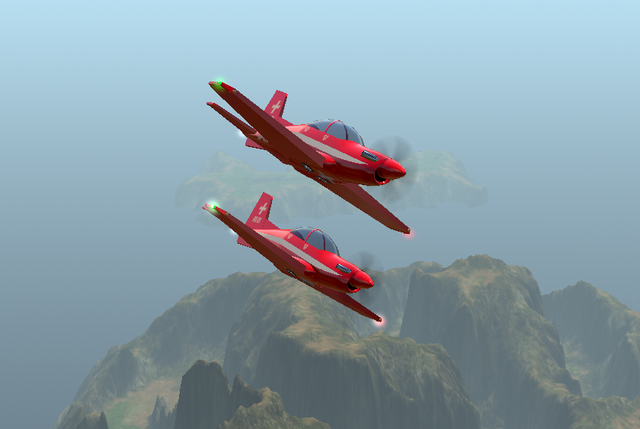 On 30 April 2002, the rollout of the first PC-21 prototype was performed at Pilatus' factory in Stans, Switzerland; this aircraft conducted its first flight on 1 July of the same year. In May 2003, Pilatus management formally green-lit the program to proceed to full development. On 7 June 2004, a second PC-21 prototype, the construction of which had been delayed to incorporate improvements learnt from assembling the first, made its maiden flight. In December 2004, Switzerland's Federal Office for Civil Aviation granted type certification for the PC-21; civil certification was attained despite it being a military aircraft as this permitted civil maintenance procedures to be used as well as allowing the aircraft to be supplied under private finance arrangements. Individual Swiss military certification for equipment such as ejection seats has been applied as necessary.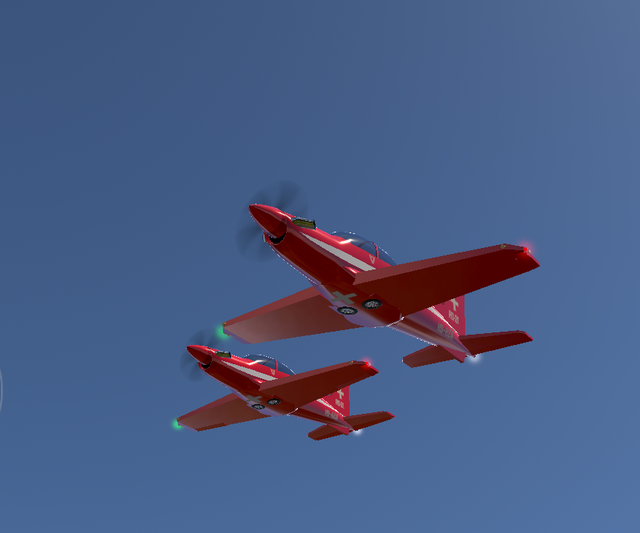 On 13 January 2005, the second of the two development aircraft crashed in Buochs, Switzerland, while conducting an aerobatic training flight; the accident resulted in the death of the pilot as well as injuring another person on the ground. In response to the accident, the other PC-21 was grounded for several weeks until Swiss authorities had established that there was no sign of technical malfunction. In August 2006, it was announced that crash investigators had concluded that pilot error had been a primary cause. In late August 2005, the first pre-series production PC-21 performed its maiden flight.
---
Images: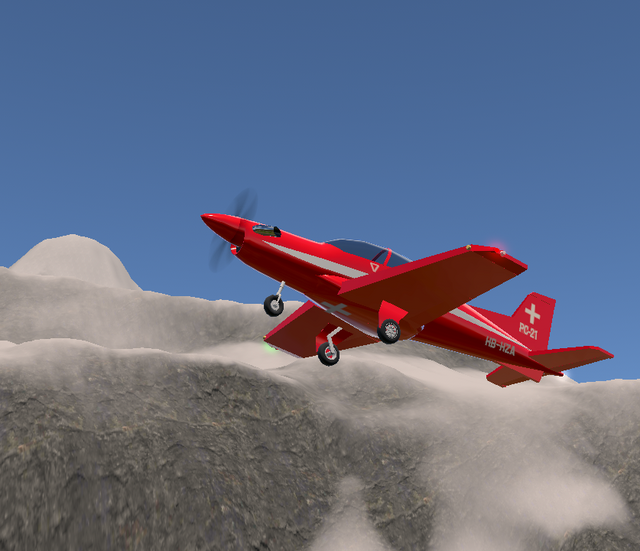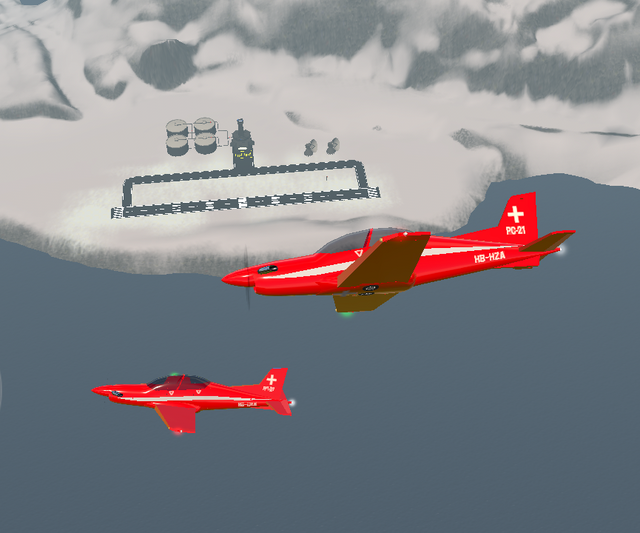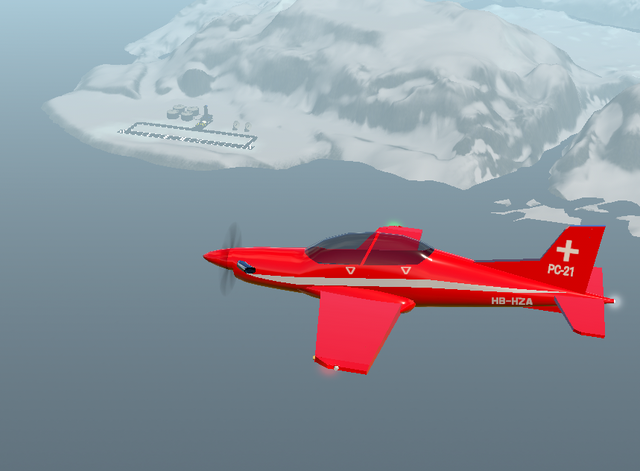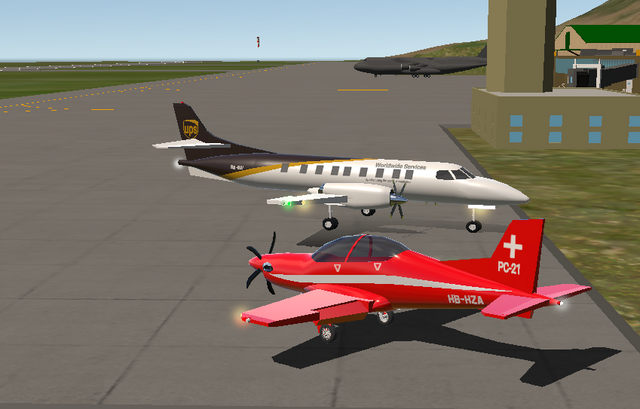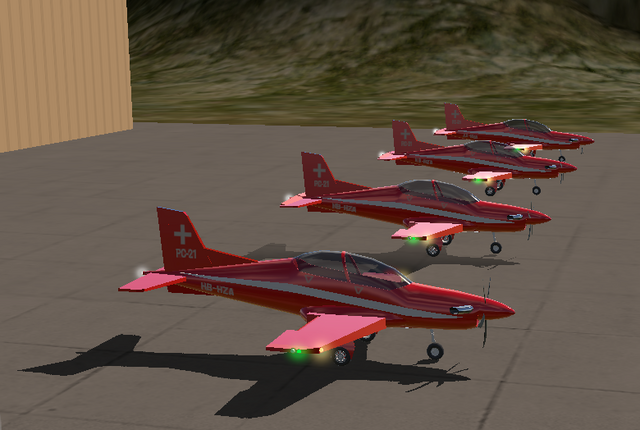 Actual Sample: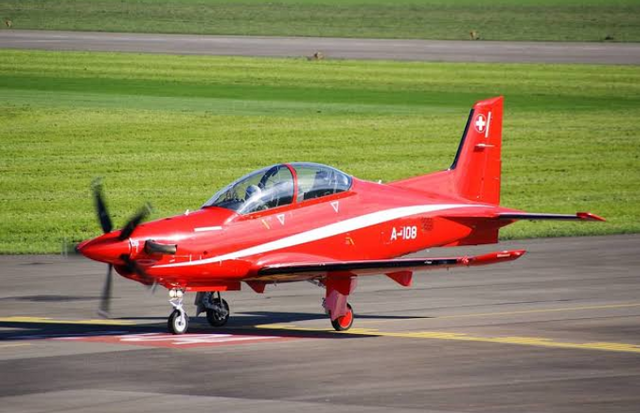 Image Credit: Wikipedia
---
This aircraft follows all the basic AI requirements. It is specially designed for Artificial Intelligence [AI] to simulate air traffic, it is able to land and take off with extreme precision at the main airports in the game, it is also a playable aircraft, you can enjoy air collisions, target shooting or just enjoy of a more realistic air traffic.
How to make it operational:
Step 1: Download and save this aircraft to your collection
Step 2: Activate in-game AI air traffic in sandbox mode and wait patiently on the ground until the aircraft is spawned
If the aircraft is not spawning, remove decorative details such as lights, letters and numbers on the fuselage, then repeat the process again until the aircraft is spawned in your skies.
---
Controls: Standard
Thank you for your attention, Good flight!
Specifications
General Characteristics
Successors

6 airplane(s)

+426 bonus

Created On

Android

Wingspan

40.0ft (12.2m)

Length

49.3ft (15.0m)

Height

17.6ft (5.4m)

Empty Weight

44lbs (20kg)

Loaded Weight

10,613lbs (4,814kg)
Performance
Horse Power/Weight Ratio

0.141

Wing Loading

27.4lbs/ft2 (133.7kg/m2)

Wing Area

387.5ft2 (36.0m2)

Drag Points

2310
Parts
Number of Parts

86

Control Surfaces

7

Performance Cost

423
---